Венгрия үкіметінің іске аспаған өтірігі
НЬЮ-ЙОРК – Қазан айында Венгрия үкіметі елдегі 4 миллион түтіннің барлығына менің Еуропаны, соның ішінде Венгрияны мұсылман мигранттар мен босқындар нөпірінің астында қалдыру «жоспарыма» қатысты жеті тұжырым жөнінде пікірлерін сұрап сауалнама таратқан. Үкімет «Сорос жоспары» деген жоспарға байланысты жеті тұжырым жасапты. Өзімнің осыған дейін жарияланған мәлімдемелеріме сүйеніп, әрі кейбір тұжырымдардың менің пікірлеріме негізделмегенін дәлелдеу арқылы бұлардың әрқайсысына қарсы уәж келтіргенмін.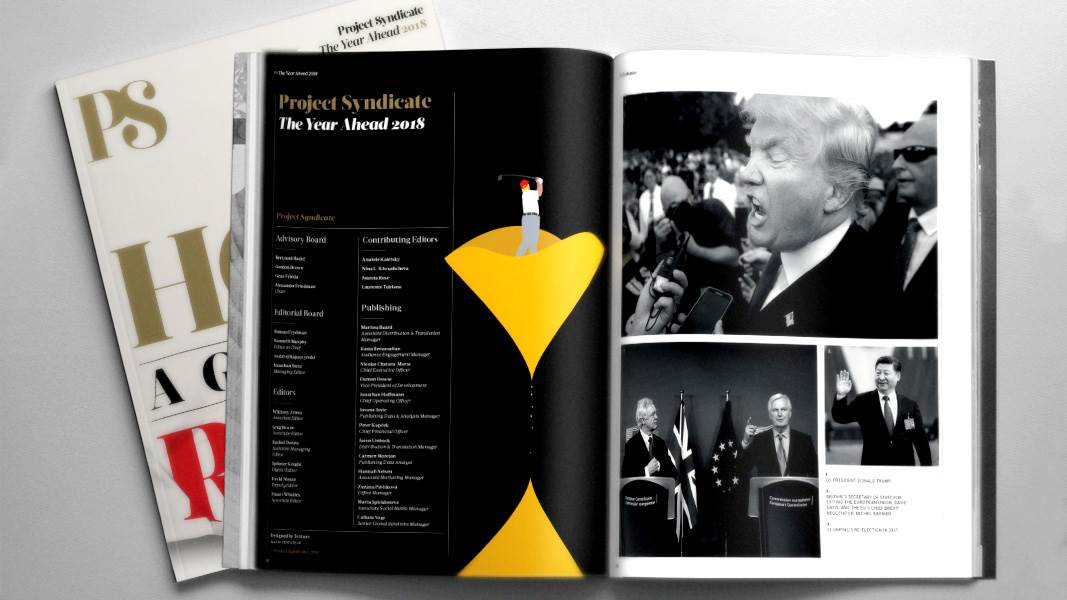 The Year Ahead 2018
The world's leading thinkers and policymakers examine what's come apart in the past year, and anticipate what will define the year ahead.
Енді үкімет менікі деген қиялдағы жоспарға қатысты «ұлттық ақылдасудың» ықтимал нәтижелерін жариялап, бұрын-соңды болмаған жетістікке жеткендерін айтып жатыр. Сауалнамаға 9,8 миллион халықтан 2 301 463 адам қатысты деген сан тым асыра көрсетілді ме, жоқ па, мұны венгер қоғамының таразысына қалдырайын. Қатысты деген адамдардың тізімін тексеріп, олардың шынымен қатысқанына көз жеткізуге болады. Ал мен бұл науқанның мазмұнына тоқталайын.
«Ұлттық ақылдасу» және оның нәтижелерін жариялау - жұрттың назарын жемқорлыққа белшеден батқан үкіметтің венгерлердің әсіресе білім және денсаулық салаларындағы заңды талаптарын орындай алмағанынан басқа жаққа аударту үшін венгер салық төлеушілерінің есебінен насихатын жүргізуге бағытталған үлкен науқанның соңғы элементтерінің бірі. Бұл науқан былтыр жазда қоғамдық орындарға менің мысқылдай күліп тұрған портреттерімді жаппай іліп, қасына «Соростың күлуіне жол бермейік!» деген ұран жазудан басталды.
Тағы бір постерде менің оппозициялық саясаткерлерді қуыршақ етіп ойнап отырғаным бейнеленген. Көп жұрттың айтуынша, бұл науқанның өн бойында антисемитизмнің иісі аңқып тұрды.
Үкімет мені венгер халқының жауы деп сендіріп тастаған болар. Бұл - шындықтан тым алшақ түсінік. Мен алғашқы қайрымдылық ұйымымды Венгрия әлі де Совет одағының ықпалында тұрған 1984 жылы ашқанмын. Содан бері бұл ұйым туған елімді күшейтіп, қолдауға 400 миллион доллардан астам қаражат жұмсады.
Венгрия коммунизмнен нарықтық экономикаға көшіп жатқан 1990-жылдардың аласапыранында біздің қор Будапештегі бастауыш сынып оқушыларына тегін сүт беріп, Венгрияның ауруханаларын алғашқы ультрадыбыстық зерттеу аппараттарымен қамтамасыз етті. 3200-ден астам венгер азаматы бұл қордан шәкіртақы алды. Олардың көбі 1990-жылдардың басында мен негізін қалаған Орталық Еуропа университетінде (ОЕУ) магистратура мен докторантурада білімін жалғады. Бұл күнде ОЕУ әлеуметтік ғылымдар бойынша әлемдегі ең озық 100  оқу орнының қатарына кіреді. Бұл - жаңа құрылған білім ордасы үшін үлкен жетістік.
Үгіт-насихат науқанының тағы бір элементі - «ашық қоғам» түсінігін бұрмалау болды. Мен үшін бұл сөздің мәні қандай екенін түсіндірейін. Үкімет айтып жүргендей, мен айтқан ашық қоғам - шекараны ашып, миграция тасқынының астында қалу, сол арқылы Венгрияның христиандық болмысын жою емес.
Ашық қоғам ұғымы «абсолютті ақиқат ешкімге тиесілі емес; өзара бірлікте, бейбіт өмір сүру үшін біз азшылықты, олардың көзқарастарын сыйлауымыз керек» деген қағидаға сүйенеді. Ол - ең алдымен мемлекеттік саясатты сыни тұрғыдан талдауға, қызу пікірталасқа негізделген қоғам деген сөз. Сондықтан басқа көптеген ұйымдар сияқты (соның ішінде Еуроодақ та бар) менің қорым да Еуроодақтың құрылуына негіз болған құндылықтар мен принциптерді қорғап, насихаттап жүрген «Венгрия азаматтық еркіндік одағы», «Венгрия Хельсинки комитеті» сияқты ұйымдарды қолдайды.
Мұнымен қоса үкімет мені «Брюссельдегі Еуропа институттарына билік жүргізіп, сол билігін Еуроодақ мүшелеріне «Сорос жоспары» деген жымысқы жоспарды тықпалау үшін пайдаланып отыр» деп санайды. Бұл - ақылға сыйымсыз нәрсе. Миграция дағдарысынан шығуға қатысты шешімдерді Еуропа одағына мүше мемлекеттер бірлесе отырып қабылдады, олардың арасында Венгрия да бар. Басқаша түсіндіру арқылы үкімет «венгерлердің бұған санасы жетпейді» деп халықты кемсітіп отыр.
Әрине, Еуропа мен дамыған әлемнің басқа елдері босқын дағдарысын қалай шешу қажет дегенге қатысты менің нық сенімім бар әрі бұл көзқарасты белесене айтып келемін. Бұл ұстанымым өмірлік тәжірибемнің негізінде қалыптасқан. Мен 1947 жылы Венгриядан Ұлыбританияға босқын болып бардым. Ешқашан басқаларды босқын бол деп үгіттеген емеспін. 1956 жылғы революция әрекеті сәтсіз болған соң, басқа 200 мың венгермен қоса менің ата-анам да елден қашып, Америка Құрама Штаттарынан саяси баспана алған.
Босқын дағдарысына қатысты алғашқы пікірімді 2015 жылы жариялағанмын, содан бері фактілердің өзгеруіне байланысты ойымды қайта сүзгіден өткізіп келемін. 2015 жылы әлемнің дамыған елдері жылына кемінде миллион босқынды қабылдап отыруы керек дегенмін. Кейіннен бұл санды 500 мыңға төмендеттім. Мұның 300 мыңын Еуропа өзіне алуы керек.
Менің басты принципім - Еуроодақтағы босқындарды бөліп алу шарасы толығымен ерікті түрде жүруі керек. Одаққа мүше мемлекеттер өздері қаламаса, оларды босқын қабылдауға мәжбүрлемеу керек. Сол сияқты босқындар да өздері қаламаған елге күштеп жіберілмеуі тиіс.
Босқындарды қабылдаудан бас тартқан елдер басқа түрлі жолмен тиісті үлесін қоса алады. Дегенмен, босқын дағдарысы - Еуропаның мәселесі, сондықтан оның 28 түрлі шешімі жоқ, Еуропаның бір ғана ортақ шешімі бар.  Венгрия үкіметі дәл осы саяси ұсыныстарды қасақана бұрмалап, оған «Сорос жоспары» деген айдар тақты.
Өкінішке қарай, Еуроодақ менің идеяларымды қабылдамады, Венгрия қалыптастырған (бұған Польша да қосылған) улы саяси атмосфера Еуропаның босқындарды қабылдап, интеграциялау әлеуетін азайтып жіберді. Мен Венгрия мен Польша үкіметтерін өздері қаламаған босқындарды қабылдамады деп жазғырмаймын, бірақ оларды Еуропада шешім қабылдауға кедергі келтіргені үшін біршама деңгейде жауапты деп санаймын.
Екінші дүниежүзілік соғыс кезінде Еуропаның проблемалары үшін басқалардың жазықты болғаны есімде. Өткен қасіреттің орнында терең жаралар жазылмай қалып қойған. Енді сол жараның беті қайта ашылып жатыр. Үкіметтің үгіт-насихат науқанының шынайы мақсаты - венгер халқының арасында үрей мен ғадауат тудырып, оларды басқалардың қайғысына немқұрайлы ету.
Үкіметтің үгіт науқаны тас-талқан болғанын қуана хабарлаймын. Венгрия үкіметінің үйлесімді әрекетіне қарамастан, халық бұған илана қоймады. Венгер телевидениесінен берілген қысқа ғана сөзімді бір миллион адам көрді, ал әлеуметтік желі платформаларын жанашырлық пен қолдауға толы пікірлер басып қалды.
Бұл реакция мені шынымен қанаттандырды. Өмірімнің қалған бөлігін тек туған елім - Венгрияда ғана емес, бүкіл әлемде еркін ойды, еркін пікір білдіруді, академиялық бостандықты қолдауға, азшылық пен олардың көзқарастарын қорғауға арнауға уәде беремін.