Biden en de mensenrechten
CAMBRIDGE – Tijdens de lange carrière van Joe Biden in de Amerikaanse Senaat heeft hij een reputatie opgebouwd als voorvechter van de mensenrechten als doel van het Amerikaanse buitenlandse beleid. Nu, als president, wordt Bidens engagement op dit gebied op de proef gesteld.
Buitenlands beleid impliceert het maken van afwegingen tussen vele kwesties, waaronder veiligheid, economische belangen en andere waarden. Maar als het om de mensenrechten gaat, geven compromissen vaak aanleiding tot beschuldigingen van hypocrisie of cynisme.
Neem de moord in 2018 op de Saoedische dissidente journalist Jamal Khashoggi in het consulaat van Saoedi-Arabië in Istanboel. Voormalig president Donald Trump werd bekritiseerd omdat hij duidelijke bewijzen van een brute misdaad negeerde om goede betrekkingen te kunnen blijven onderhouden met de Saoedische kroonprins Mohammed bin Salman, beter bekend als MBS.
Liberalen bekritiseerden Trumps milde reactie op de moord op Khashoggi als meedogenloos transactioneel, zonder acht te slaan op de feiten. Zelfs de conservatieve Wall Street Journalschreef: ʻWij kennen geen president, zelfs niet zulke nietsontziende pragmatici als Richard Nixon of Lyndon Johnson, die een publieke verklaring als deze zou hebben geschreven zonder ook maar een verwijzing naar Amerika's blijvende waarden en principes.'
Trump beschouwde de toegang tot olie, de verkoop van militair materieel en de regionale stabiliteit als van het grootste belang, maar negeerde dat het hooghouden van waarden en principes die aantrekkelijk zijn voor anderen ook een belangrijk nationaal belang is. Het verdedigen van de mensenrechten vertelt de wereld wie wij Amerikanen zijn, en versterkt de zachte macht van Amerika, ofwel het vermogen om te krijgen wat je wil door middel van aantrekkingskracht in plaats van door dwang of betaling.
Het combineren van deze verschillende soorten belangen in het buitenlands beleid vergt compromissen, wat aanleiding geeft tot kritiek op de manier waarop die compromissen worden gesloten. Tijdens de campagne van 2020 bekritiseerde Biden Trump omdat hij de rol van MBS in de moord op Khashoggi door de vingers had gezien. Toen hij president werd, gaf Biden de Director of National Intelligence toestemming om een gedeclassificeerd rapport vrij te geven dat de schuld bij MBS legt, waarna 76 Saoedische personen uit de Verenigde Staten werden geweerd en het gebruik van Amerikaanse wapens in de Saoedische oorlog in Jemen werd beperkt.
Subscribe to Project Syndicate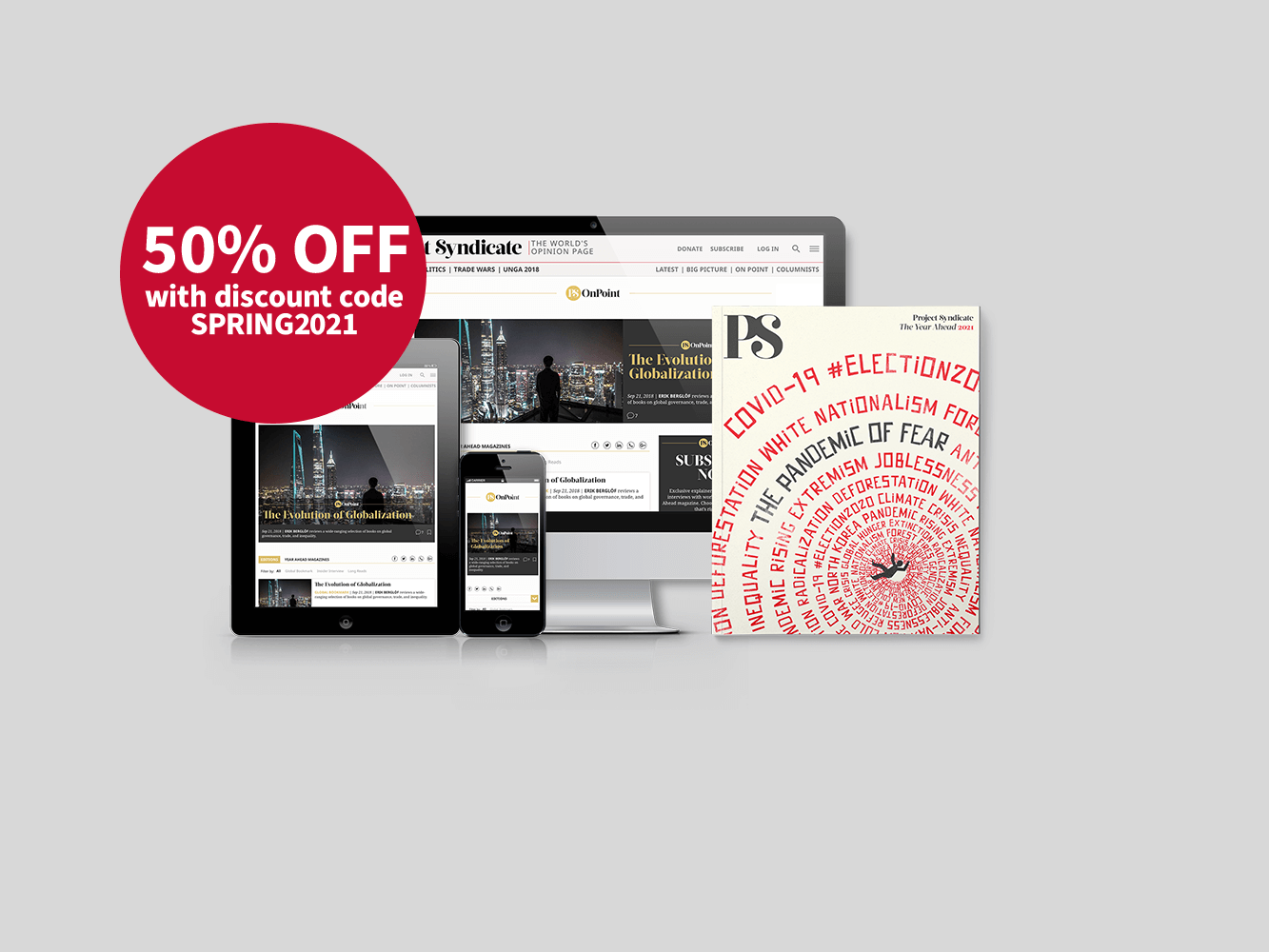 Subscribe to Project Syndicate
Enjoy unlimited access to the ideas and opinions of the world's leading thinkers, including weekly long reads, book reviews, topical collections, and interviews; The Year Ahead annual print magazine; the complete PS archive; and more. All for less than $5 a month.
Maar liberale critici betoogden dat Biden verder had moeten gaan en had moeten aankondigen dat de VS geen zaken zouden doen met MBS, om zo koning Salman onder druk te zetten om een andere kroonprins te installeren. Veel deskundigen stellen echter dat Amerika helemaal niet in staat is om een dergelijke verandering van regime in Saoedi-Arabië te bewerkstelligen. In tegenstelling tot Trump beriep Biden zich derhalve op Amerikaanse waarden, maar riep hij de vraag op of hij wel het juiste evenwicht had gevonden.
Soortgelijke vragen zijn gerezen over het beleid van Biden ten aanzien van China. Biden bekritiseerde de Chinese president Xi Jinping omdat hij ʻgeen greintje democratie in zijn lijf heeft,' en toen minister van Buitenlandse Zaken Antony Blinken en nationaal veiligheidsadviseur Jake Sullivan hun Chinese collega's in Anchorage ontmoetten, bekritiseerden zij de Chinese schendingen van de mensenrechten in Xinjiang en de onderdrukking van de democratie en haar pleitbezorgers in Hongkong. Wat Rusland aangaat was Biden het eens met een uitspraak dat president Vladimir Poetin ʻeen moordenaar' is.
Maar toen het tijd was om leiders uit te nodigen voor een Amerikaanse klimaattop, stonden Xi en Poetin op de lijst (hoewel de Saoedische uitnodiging naar koning Salman ging en niet naar zijn zoon). Was dit hypocrisie, of weerspiegelde het een realistische inschatting dat klimaatverandering een grote bedreiging is die niet het hoofd kan worden geboden zonder de medewerking van de regeringen van deze landen?
China is bijvoorbeeld 's werelds grootste uitstoter van broeikasgassen en Saoedi-Arabië beschikt over de grootste voorraad koolwaterstoffen. Er kan geen oplossing voor ons klimaatprobleem worden gevonden zonder dat deze landen aan boord zijn. We zullen moeten leren hoe belangrijk het is om macht uit te oefenen met anderen, en niet alleen over anderen, als we willen leren omgaan met deze onderlinge ecologische afhankelijkheid. Dat betekent samenwerken met China op het gebied van klimaat en pandemieën, ook al hebben we kritiek op China's staat van dienst op het gebied van de mensenrechten.
Hoe kunnen we beslissen of onze leiders onder de gegeven omstandigheden ʻde beste morele keuzes' maken? Zoals ik betoog in mijn boek Do Morals Matter? Presidents and Foreign Policy from FDR to Trump, kunnen we beginnen ervoor te zorgen dat we hen beoordelen in termen van een ʻdriedimensionale ethiek' die rekening houdt met bedoelingen, middelen en gevolgen, waarbij we kunnen putten uit drie stromingen van het buitenlands beleid: realisme, liberalisme en kosmopolitisme, in die volgorde.
Het is niet goed om te denken dat mensenrechten een tegenstelling creëren tussen waarden en de Amerikaanse nationale belangen, want waarden maken deel uit van Amerika's nationale belangen. We moeten beginnen met realisme, maar daar niet stoppen. Binnen de grenzen van het mogelijke moeten wij onze waarden doen gelden op de wijze waarop zij het meest waarschijnlijk verschil zullen maken. Tegelijkertijd zullen we, als we niet met realisme beginnen, spoedig opnieuw ontdekken dat de weg naar de hel geplaveid is met goede bedoelingen.
De doelstellingen die de Amerikaanse presidenten in de loop der jaren hebben nagestreefd, weerspiegelen geen streven naar rechtvaardigheid op internationaal niveau dat vergelijkbaar is met wat zij in eigen land nastreefden. In het Atlantisch Handvest van 1941 (een van de oprichtingsdocumenten van de liberale internationale orde) verklaarden de Amerikaanse president Franklin D. Roosevelt en de Britse premier Winston Churchill dat zij ijverden voor vrijheid van gebrek en angst. Maar Roosevelt probeerde zijn binnenlandse New Deal niet over te brengen naar het internationale niveau. Zelfs de befaamde liberale filosoof John Rawls was van mening dat de voorwaarden voor zijn rechtvaardigheidstheorie alleen van toepassing waren op de binnenlandse, Amerikaanse samenleving.
Tegelijkertijd betoogde Rawls dat liberale samenlevingen plichten hebben die verder reiken dan hun grenzen, waaronder wederzijdse hulp, en respect voor instellingen die de fundamentele mensenrechten waarborgen en tegelijkertijd mensen in een diverse wereld in staat stellen zoveel mogelijk hun eigen zaken te regelen. We moeten ons dus afvragen of de doelstellingen van een leider een visie moeten omvatten die in binnen- en buitenland breed aansprekende waarden uitdraagt, maar die waarden zorgvuldig tegen elkaar afweegt en risico's zó beoordeelt dat er een redelijk vooruitzicht is op het welslagen ervan.
Dit betekent dat we een leider niet alleen moeten beoordelen op basis van zijn of haar karakter en intenties, maar ook op basis van zijn contextuele intelligentie als het gaat om het uitdragen van waarden. Tot dusver is Biden voor die test geslaagd.
Vertaling: Menno Grootveld