Qué hacer frente a la abrumadora carga de deuda de Venezuela
CAMBRIDGE – Cuando finalmente abandone la escena política en Venezuela, Nicolás Maduro dejará atrás una pesada herencia de opresión, sufrimiento y devastación económica. También dejará una montaña de obligaciones denominadas en moneda extranjera contra el sector público venezolano –que hoy está en incumplimiento de pago casi en su totalidad- por más de 150.000 millones de dólares. Al gobierno interino de Venezuela le tocará tomar medidas prontamente para frenar la profunda crisis humanitaria, restaurar la economía destruida del país y hacer frente a este legado colosal de deudas. Los tres esfuerzos se deben intentar de manera simultánea. Ninguno será fácil.
Para brindar orientación sobre qué esperar cuando comience el proceso de restructuración de la deuda, la Asamblea Nacional y el gobierno interino difundieron un documento técnico que describe los principios que el gobierno interino espera seguir para hacer frente a la deuda. Por supuesto, ninguna reestructuración de estas obligaciones puede comenzar antes de que el gobierno interino asuma el control de la maquinaria estatal en Venezuela y se levanten las sanciones económicas internacionales que le han sido impuestas al régimen de Maduro. Cuando llegue ese día, cuatro principios esenciales guiarán el pago de las demandas comerciales heredadas.
Primero, el acuerdo debería ser lo más amplio posible. Maduro y su antecesor, Hugo Chávez, contrajeron deudas con un grupo asombrosamente diverso de acreedores: bancos, tenedores de bonos, proveedores, titulares de laudos arbitrales, inversores expropiados y otros más. A diferencia de la mayoría de las reestructuraciones de deuda soberana en los últimos 40 años, ésta no será una restructuración de deuda exclusivamente en bonos o préstamos de bancos comerciales. Todas las demandas comerciales heredadas, no importa su origen, tendrán que ser tratadas dentro del programa de recuperación económica de Venezuela.  
Segundo, sólo las demandas reconciliadas serán elegibles para participar en la restructuración de deuda. Muchas de las obligaciones contraídas por el régimen serán relativamente fáciles de verificar y cuantificar. Sin embargo, las circunstancias que rodean la contracción de otras deudas son opacas; en este contexto, la opacidad genera sospecha. El gobierno interino espera designar un agente de reconciliación de obligaciones cuya tarea consistirá en eliminar las demandas corruptas, fraudulentas o infladas contra entidades del sector público venezolano antes de que comience la restructuración de la deuda. El pueblo venezolano, los entes multilaterales que apoyarán la recuperación económica de Venezuela y otros acreedores comerciales del país insistirán en que este proceso de limpieza se lleve a cabo de manera eficiente y transparente.
Tercero, una vez que se hayan reconciliado y cuantificado las obligaciones para fines de la restructuración, quienes las presenten serán elegibles para participar en la restructuración de la deuda en iguales términos que todas las demás obligaciones reconciliadas. Con muy escasas excepciones, no se brindará ningún trato especial a las deudas basadas en su origen (bono, préstamo, factura impaga, daños por expropiación y demás), el domicilio o carácter del tenedor (acreedores institucionales o minoristas), la identidad del deudor original del sector público, si la demanda anteriormente había sido sujeto de decisión judicial o no.
En cualquier ejercicio de este tipo, un trato preferencial otorgado a una categoría de acreedores necesariamente resulta en una desventaja proporcional para todos los demás. La rivalidad y el resentimiento entre acreedores generados por esta discriminación podrían resultar fatales para un programa de restructuración de deuda integral del tipo que debe emprender en breve Venezuela.
Subscribe now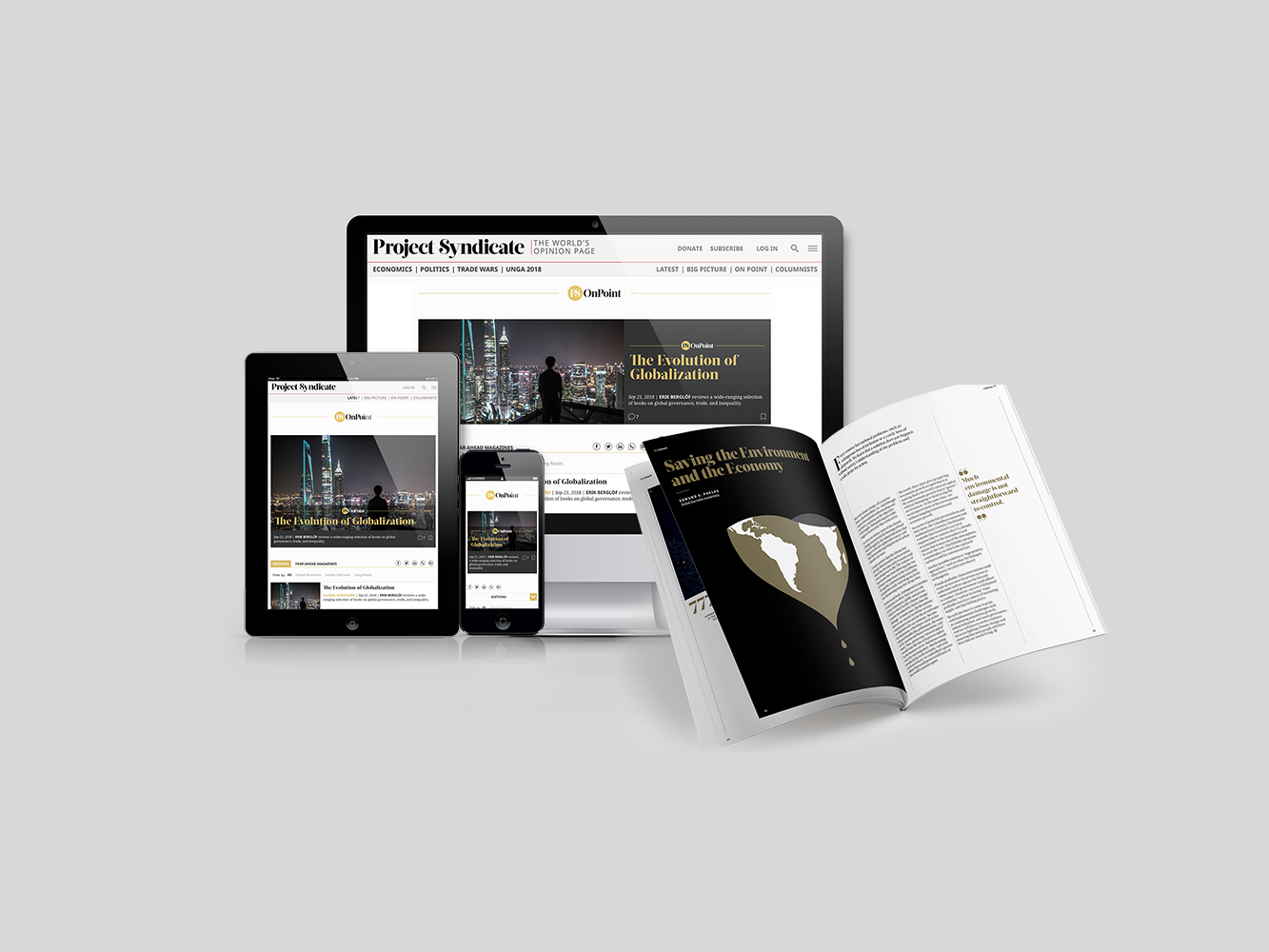 Subscribe now
Get unlimited access to OnPoint, the Big Picture, and the entire PS archive of more than 14,000 commentaries, plus our annual magazine, for less than $2 a week.
Cuarto, el gobierno interino necesitará un programa con el Fondo Monetario Internacional para acceder al financiamiento tanto de fuentes oficiales como del sector privado que será esencial para la recuperación económica de Venezuela. Ese programa incluirá una proyección del FMI respecto del nivel de deuda que la economía venezolana podría razonablemente pagar en el mediano plazo. Será de vital importancia que el acuerdo de reestructuración de las deudas contraídas por Chávez/Maduro sea consistente con esas proyecciones y no ponga en peligro el cumplimiento por parte de Venezuela de su programa con el FMI.
El objetivo de estos cuatro principios es agilizar un proceso que, de otra manera, podría ser extremadamente complicado, peligrosamente prolongado y profundamente divisivo. Nadie es tan ingenuo como para esperar que la restructuración de la deuda de la era Chávez/Maduro sea fácil o agradable. Sin embargo, el gobierno interino está comprometido a garantizar que sea justa y transparente.
, ,