El delicado equilibrio de Hong Kong
MILÁN – Hong Kong es desde hace mucho tiempo un actor esencial del desarrollo económico de Asia y del mundo. Pero su futuro como centro neurálgico del comercio y las finanzas internacionales está seriamente amenazado, lo mismo que su papel de puente entre China continental y el mundo exterior. Hong Kong es desde hace mucho un lugar donde las empresas internacionales son bienvenidas, y donde las disputas se resuelven en forma imparcial, transparente y de conformidad con el Estado de Derecho. Si ya no fuera así, sería una enorme pérdida para China, para Asia, para la actividad económica y financiera internacional y sobre todo para la ciudadanía de Hong Kong.
Hong Kong ha experimentado unas inéditas 17 semanas de manifestaciones, mayoritariamente pacíficas (episodios ocasionales de violencia atrajeron una atención desproporcionada de los medios). El iniciador de las protestas fue un proyecto de ley de extradición que muchos temieron pudiera extender el poder de China continental al sistema judicial hongkonés. La falta de un plan para sentar en una misma mesa a los diversos grupos de manifestantes y al gobierno de Hong Kong se ha convertido en una fuente de creciente inquietud.
Ese plan tendría que hacer al menos dos cosas. En primer lugar, todas las partes (incluido el gobierno central de China en este caso) deben reafirmar el compromiso con el principio de "un país, dos sistemas". En segundo lugar (tal vez más importante), una coalición de representantes del gobierno, las empresas y la influyente comunidad financiera de Hong Kong debe elaborar un plan para contrarrestar en forma decidida la creciente desigualdad y la pérdida de oportunidades para quienes ya padecen dificultades económicas. Una necesidad especialmente urgente es la provisión de vivienda accesible a los ciudadanos más jóvenes.
Hong Kong no es el único lugar que enfrenta la necesidad de restaurar pautas de crecimiento inclusivas. Muchas economías de altos ingresos han experimentado años de desigualdad económica en aumento, seguida por fragmentación social y un amplio rechazo a los partidos políticos establecidos y a las élites. Hay un asombroso parecido entre las manifestaciones de Hong Kong y las protestas de los "chalecos amarillos" en Francia, que aunque nacieron en respuesta a un ligero aumento de un impuesto al combustible diésel, fueron impulsadas por inquietudes más profundas de una parte de la población en relación con la desigualdad económica y el empeoramiento de sus perspectivas.
Las demandas de los manifestantes de Hong Kong incluyen la retirada formal de la ley de extradición y que las marchas no se categoricen como "disturbios". También quieren una investigación independiente en relación con las tácticas y la brutalidad de la policía, la liberación de todos los manifestantes detenidos y una mayor participación en la elección de sus gobernantes.
Algo que brilla por su ausencia en esta lista es alguna referencia directa a las circunstancias económicas del pueblo hongkonés. Lo más probable es que los manifestantes consideren que ya con tener más participación en la selección de sus dirigentes se habría dado un paso hacia la solución de la desigualdad. La percepción mayoritaria de la población es que las élites políticas y económicas de Hong Kong han estado más concentradas en complacer al gobierno central en Beijing que en lograr pautas de crecimiento más inclusivas.
Subscribe now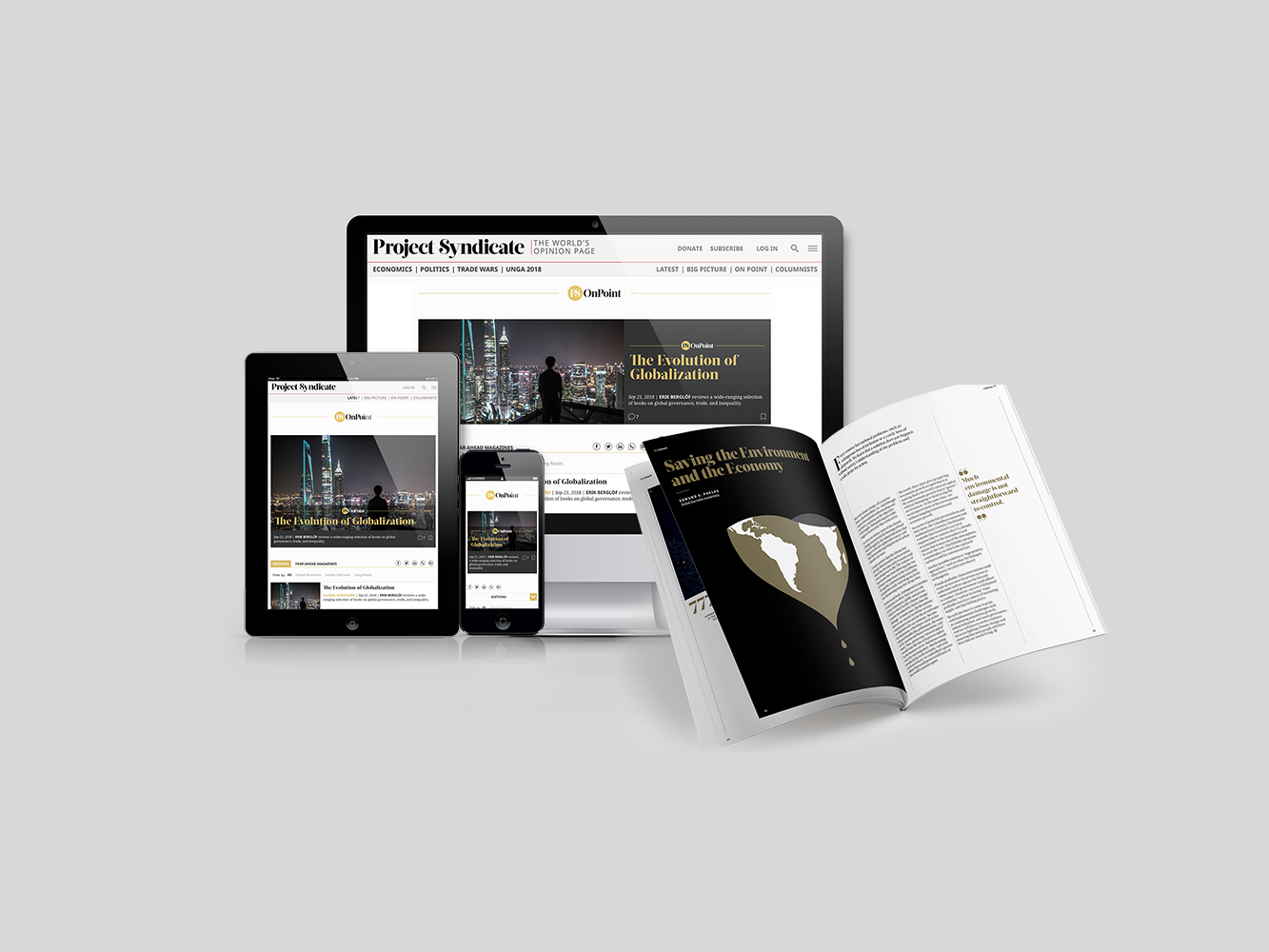 Subscribe now
Subscribe today and get unlimited access to OnPoint, the Big Picture, the PS archive of more than 14,000 commentaries, and our annual magazine, for less than $2 a week.
En estas tensas condiciones, algunos podrían ver en el plan para el desarrollo de una economía regional integrada en el área del delta del Río de las Perlas otra posible intromisión en la autonomía conferida a Hong Kong por la Ley Básica de 1997, que convirtió a la ciudad en una de las dos regiones administrativas especiales de China, por un lapso de 50 años. Pero este plan puede generar enormes beneficios para Hong Kong y la ya dinámica e innovadora economía del sur de China, y muchos creen que se puede implementar preservando el principio de "un país, dos sistemas". Los previsibles obstáculos (por ejemplo, la disparidad de normativas en relación con los datos) no deberían ser insuperables.
Por su parte, es razonable que el gobierno central de China rechace las demandas de plena independencia de Hong Kong. Sólo una pequeña minoría de los manifestantes apoya esas demandas, que son incompatibles con la Ley Básica y con el principio de integridad territorial. Beijing necesita conservar alguna participación en la selección de la dirigencia política de Hong Kong, para no caer en la situación de tener que lidiar con un gobierno abiertamente independentista (como ocurre periódicamente en relación con Taiwán).
También es razonable que a China le preocupe la injerencia extranjera en Hong Kong, como sería el caso de cualquier país. Los pedidos de apoyo de un pequeño subconjunto de los manifestantes a Estados Unidos y el Reino Unido son, en el mejor de los casos, contraproducentes. Pero el gobierno central de China se haría un favor si expresara un firme apoyo al principio de "dos sistemas" y respaldara planes del gobierno hongkonés para enfrentar la desigualdad y otras preocupaciones económicas.
No hay duda de que estos últimos años, el Partido Comunista de China ejerció un mayor control sobre las empresas, la economía y la sociedad en China continental. Es posible que algunas de esas intervenciones se hayan extendido a Hong Kong, agravando las tensiones inherentes a la estructura de "un país, dos sistemas". La dirigencia china ahora debe tener mucho cuidado para no debilitar la autoridad del gobierno hongkonés o el sistema judicial (justo e imparcial) de la ciudad, que ha sido un recurso crucial para atraer empresas e inversiones desde el extranjero.
La clave para la solución de la crisis pasa por una comunicación clara y una postura atenta a las demandas de la gente, algo en lo que el desempeño del gobierno de Hong Kong ha sido deficiente. Los millones de hongkoneses que salieron a las calles necesitan garantías de que su gobierno los escucha, de que comprende sus inquietudes y problemas y de que está de su lado, siempre que sus demandas sean compatibles con la Ley Básica. Las autoridades chinas han manejado sus comunicaciones con cierto grado de restricción, tal vez para no debilitar la autoridad del gobierno de Hong Kong y de su jefa ejecutiva, Carrie Lam. Pero eso hace todavía más importante una comunicación eficaz por parte del gobierno de Hong Kong.
Finalmente, es necesario que otros países (incluido Estados Unidos) no interfieran. Hong Kong es demasiado valiosa para usarla como peón en una confrontación más amplia entre dos potencias. Y la gente que vive y trabaja allí se merece algo mejor.
Traducción: Esteban Flamini