Hong Kong in bilico
MILANO – Hong Kong gioca da tempo un ruolo fondamentale nello sviluppo economico globale e asiatico. Ma il suo futuro come principale centro nevralgico per il business e la finanza globale è in grave pericolo, così come il suo ruolo di ponte tra la Cina continentale e il mondo esterno. Hong Kong è da tempo un luogo dove le società globali sono benvenute, e le controversie sono sottoposte a giudizio in modo imparziale, trasparente e secondo il principio di legalità. Se non sarà più così, ciò rappresenterà una tremenda perdita per la Cina, l'Asia e per il business e la finanza globale, soprattutto per i cittadini di Hong Kong.
Hong Kong ha vissuto 17 settimane senza precedenti di manifestazioni perlopiù pacifiche (episodi occasionali di violenza hanno attirato una sproporzionata attenzione dei media). All'origine di queste reazioni c'è stata la proposta di una legge anti-estrazione che, molti temevano, avrebbe esteso la mano della Cina continentale nel sistema giudiziario di Hong Kong. L'assenza di qualsiasi piano per portare insieme vari gruppi di protesta e il governo di Hong Kong è diventata fonte di crescente preoccupazione.
Bisognerebbe invece agire almeno su due fronti. Il primo: tutte le parti (compreso il governo centrale cinese in questo caso) devono tornare a impegnarsi per far funzionare il principio "un paese, due sistemi". Il secondo, e forse il più importante: una coalizione di rappresentanti del governo, dell'impresa e della comunità finanziaria di spicco di Hong Kong dovrebbe sviluppare un programma aggressivo per contrastare la crescente disuguaglianza e la scomparsa di opportunità per coloro che già faticano a sbarcare il lunario. Particolarmente urgente è anche la fornitura di alloggi a prezzi ragionevoli per i cittadini più giovani.
Hong Kong è alquanto straordinaria di fronte alla necessità di rilanciare i modelli di crescita inclusiva. Molte economie ad alto reddito hanno sperimentato anni di crescente disuguaglianza economica, che è stata seguita dalla frammentazione sociale e da un ampio rifiuto dei grandi partiti politici e delle élite. C'è una sorprendente somiglianza tra le manifestazioni di Hong Kong e le proteste dei "gilet gialli" in Francia, scatenate da un modesto innalzamento della tassa sul diesel, ma guidate dalle più profonde ansie di una parte della popolazione sulle disparità economiche e su un peggioramento delle prospettive.
I manifestanti di Hong Kong chiedono anche che la legge anti-estradizione sia formalmente revocata e che i raduni non sia descritti come "rivolte". Vogliono anche un'inchiesta indipendente sulle tattiche e sulla brutalità della polizia, il rilascio di tutti i manifestanti detenuti e maggiore controllo sulla selezione dei propri leader.
Il grande assente di questa lista è qualsiasi riferimento diretto alle condizioni economiche della popolazione di Hong Kong. I dimostranti molto probabilmente considerano il fatto di avere un ruolo maggiore nello scegliere i leader di Hong Kong come un passo per affrontare la disuguaglianza. Secondo molti cittadini le élite politiche ed economiche di Hong Kong si sarebbero concentrate più a compiacere il governo centrale di Pechino che a raggiungere modelli di crescita più inclusiva.
Subscribe now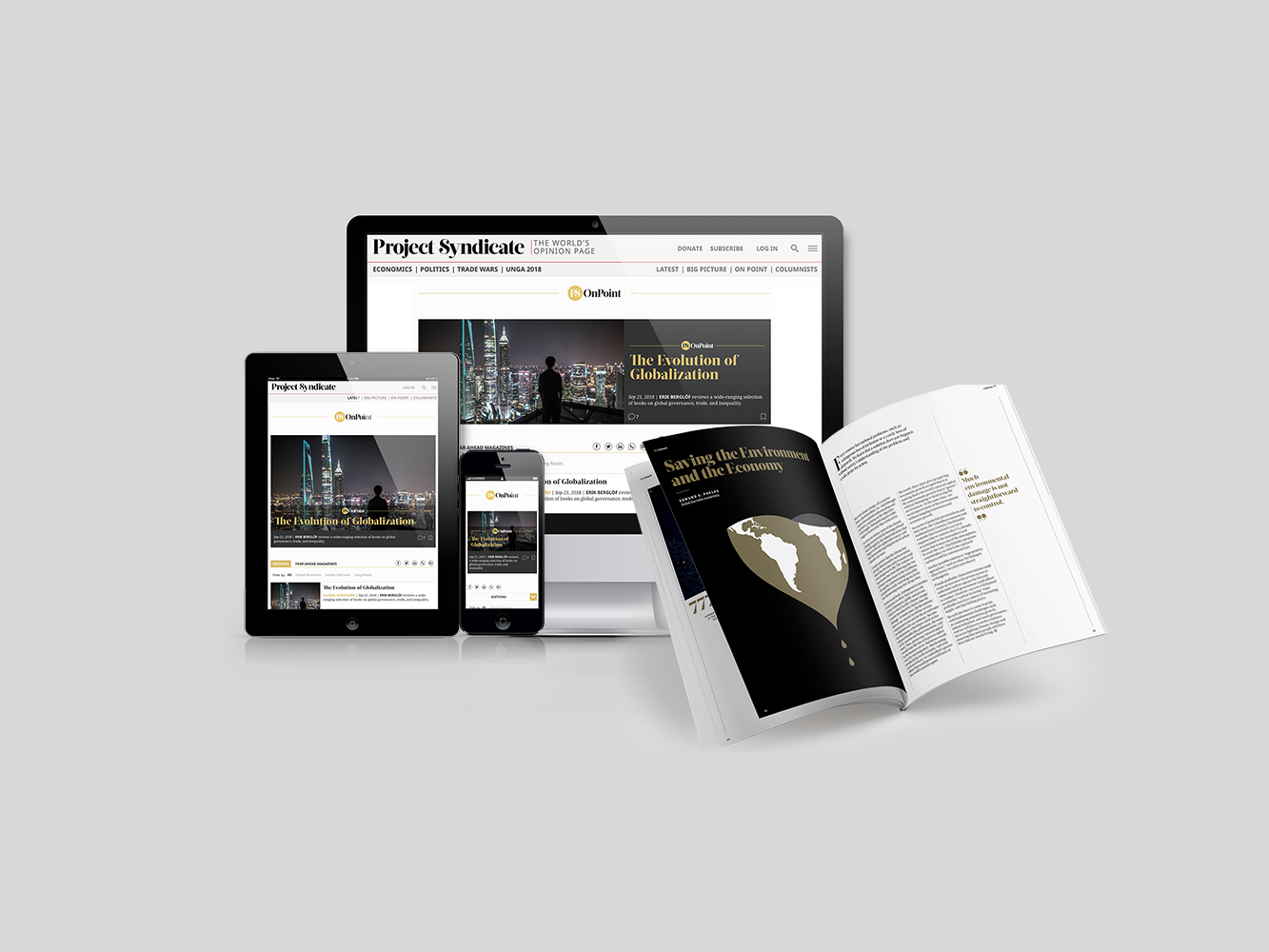 Subscribe now
Subscribe today and get unlimited access to OnPoint, the Big Picture, the PS archive of more than 14,000 commentaries, and our annual magazine, for less than $2 a week.
In queste condizioni tese, qualcuno potrebbe vedere il piano teso a sviluppare l'area della Grande Baia in un'economia regionale integrata nel Delta del Fiume delle Perle come un'altra potenziale erosione dell'autonomia di Hong Kong sancita dalla Basic Law del 1997, per la quale la città sarebbe diventata per cinquant'anni una delle due Regioni amministrative speciali. Ma l'area della Grande Baia potrebbe avere un enorme impatto positivo su Hong Kong e sulla già dinamica e innovativa economia del sud della Cina, e molti credono che il piano possa essere implementato in modo tale da preservare il principio "un paese, due sistemi". Gli ostacoli prevedibili, come le diverse norme che regolano i dati, non dovrebbero essere insormontabili.
Dal canto suo, il governo centrale della Cina ha delle buone ragioni per voler rifiutare le richieste di una piena indipendenza di Hong Kong. Solo una piccola minoranza dei manifestanti appoggia queste richieste, che sono contrarie alla Basic Law e al principio di integrità territoriale. La leadership di Pechino deve mantenere un determinato ruolo nella selezione dei capi politici di Hong Kong, altrimenti si ritroverà a fare i conti con un governo univocamente a favore dell'indipendenza, come accade periodicamente a Taiwan.
La Cina fa bene anche a preoccuparsi per l'ingerenza straniera a Hong Kong, come farebbe qualsiasi altro Paese. Le richieste avanzate da un gruppo esiguo di dimostranti per avere supporto dagli Stati Uniti e dalla Gran Bretagna sono controproducenti, nella migliore delle ipotesi. Ma il governo centrale della Cina potrebbe aiutare sé stesso rivendicando l'appoggio per il principio dei "due sistemi" e sostenendo i programmi dal governo di Hong Kong per affrontare i problemi distributivi e altre questioni economiche.
Non c'è dubbio che negli ultimi anni il Partito comunista cinese abbia esercitato un controllo maggiore sulle imprese, sull'economia e sulla società nella Cina continentale. Alcuni di questi interventi si sono propagati a Hong Kong, inasprendo le tensioni relative al principio "un paese, due sistemi". I leader cinesi ora devono stare molto attenti a non indebolire l'autorità del governo di Hong Kong o l'equo e imparziale sistema giudiziario della città, che è stato un elemento cruciale nell'attrarre imprese e finanza dall'estero.
Una chiara comunicazione e capacità di reazione saranno la chiave per la risoluzione della crisi. Su questo fronte, il governo di Hong Kong non si è rivelato all'altezza. I milioni di abitanti di Hong Kong che sono scesi in piazza devono sapere che il governo li sta ascoltando, comprende le loro preoccupazioni e sfide ed è dalla loro parte, a condizione che le loro richieste siano conformi alla Basic Law. Le autorità cinesi hanno adottato un po' di moderazione nelle loro comunicazioni, probabilmente per evitare di minare l'autorità del governo di Hong Kong e della governatrice Carrie Lam. È quindi tanto più importante che il governo di Hong Kong sappia comunicare in modo efficace.
Infine, altri Paesi, compresi gli Stati Uniti, dovrebbero restarne fuori. Hong Kong è troppo preziosa per essere utilizzata come pedone in una gara tra grandi potenze. E le persone che lì vivono e lavorano meritano di meglio.
Traduzione di Simona Polverino