Cómo la confianza sobrevivió a 2019
LONDRES – "Verdaderosidad", un concepto acuñado por el comediante norteamericano Stephen Colbert, implica decir que cosas que uno quiere creer son verdad aún si no existe ninguna evidencia fáctica que respalde estas aseveraciones. Y, sin duda, la verdaderosidad ha tenido una gran acogida en 2019 –desde el Washington del presidente norteamericano, Donald Trump, y la campaña por el Brexit en el Reino Unido hasta los acontecimientos ocurridos en Asia.
Esta tendencia perturbadora quedó reflejada en parte en la elección de candidatos de la revista Time para su Personaje del Año 2019. La preselección de cinco personalidades incluía a Trump que, a pesar de no haber obtenido el premio de ver su retrato en la tapa de Time, ejemplifica el triunfo político de la mendacidad ubicua de hoy. En el rincón opuesto había otros dos candidatos: el denunciante que reveló el intento de Trump de extorsionar al presidente de Ucrania para rédito político y Nancy Pelosi, la portavoz demócrata de la Cámara de Representantes, que presidió la reciente votación en la cámara para someter al presidente a juicio político.
Los otros dos contendientes también representaban la honestidad y la valentía política a la vieja usanza. La ganadora fue Greta Thunberg, la activista sueca por el cambio climático de 16 años. Algunos la tratan con condescendencia, mientras que otros rechazan sus argumentos. Pero ella representa las preocupaciones de aquellos que heredarán el futuro. Es más, lo que Thunberg dice cuenta con la aprobación de la mayoría de los científicos climáticos del mundo. Ella quiere que los líderes mundiales actúen para salvar al planeta antes de que sea demasiado tarde.
En una visita reciente a Australia –primero a Melbourne y luego a Sídney- me sorprendió la desconexión entre la postura del gobierno en materia de cambio climático y los incendios forestales que están devastando Nueva Gales del Sur. Hace casi 30 años, cuando me desempeñaba como ministro de Medio Ambiente de Gran Bretaña, presidí la conferencia de Londres que endureció el Protocolo de Montreal para impedir una mayor disminución del ozono. El gobierno australiano fue uno de los principales defensores de la iniciativa, lo cual no era sorprendente dado que el agujero en la capa de ozono sobre Australia en ese momento se estaba expandiendo. Con los incendios forestales que hoy cercan a Sídney, sorprende que el gobierno actual todavía parezca tan complaciente sobre el cambio climático. De hecho, al escuchar a algunos de sus miembros, da la impresión de que pensaran que el calentamiento global son puras mentiras.
Quienes completaban la preselección de Time eran los activistas pro-democracia de Hong Kong, elogiados por las protestas que vienen teniendo lugar desde hace más de seis meses. Al margen de la valentía de los manifestantes y de los principios que representan (la mayor parte del tiempo pacíficamente), hay tres motivos para ver sus acciones como golpes en busca de la verdad.
Primero, los manifestantes tienen razón al sostener que el régimen comunista chino ha deshonrado las promesas hechas a Hong Kong cuando China recuperó la soberanía de la ciudad en 1997. A los ciudadanos de Hong Kong se les garantizó que tendrían un alto grado de autonomía local y que seguirían viviendo en una sociedad libre bajo el régimen de derecho. Pero el gobierno de la ciudad ha resultado ser un portavoz servil del régimen de Beijing. En la práctica, eso significa que no hace nada para ocuparse de los reclamos legítimos de los manifestantes sobre la manera en que son gobernados y la falta de progreso (a pesar de las muchas promesas) con respecto a la responsabilidad democrática en los últimos 20 años.
Subscribe now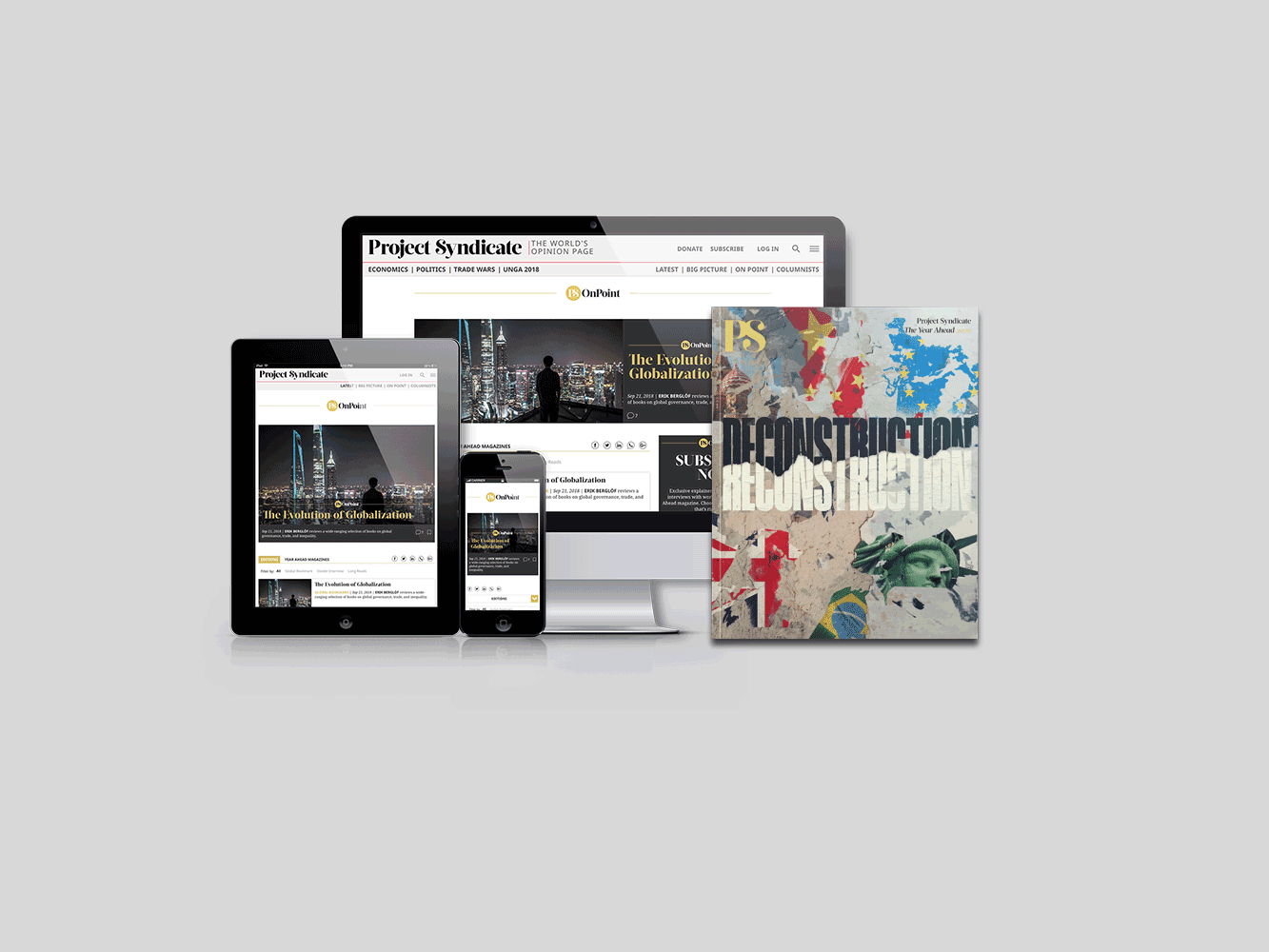 Subscribe now
Subscribe today and get unlimited access to OnPoint, the Big Picture, the PS archive of more than 14,000 commentaries, and our annual magazine, for less than $2 a week.
Segundo, además de otros reclamos, a los manifestantes los ha encolerizado la creciente incidencia de la brutalidad policial durante las protestas. También ha habido claras violaciones del derecho humanitario en el trato de los trabajadores de la salud a los que se les impidió asistir a los manifestantes heridos.
El gobierno de Hong Kong dice que ya tiene un sistema adecuado para manejar las quejas contra la policía. Pero ese argumento ha quedado expuesto como un absurdo ante la renuncia de un panel de expertos externos que fueron convocados para evaluar si las instituciones existentes que lidian con la conducta policial eran apropiadas para ese fin. Claramente, los miembros del panel no creían que iban a poder llevar a cabo la tarea que se les había asignado.
Finalmente, los ciudadanos de Hong Kong respaldaron a los manifestantes a pesar del comportamiento violento de una falange extrema en tanto continuaban las protestas. Aunque esta minoría quizá se sintió provocada por el hecho de que el gobierno no se involucró con ellos o con la mayoría de los activistas absolutamente pacíficos, su violencia fue y es inaceptable.
Algunos –inclusive el régimen comunista de China y sus seguidores en Hong Kong- creían que la violencia minaría el apoyo público a las demandas de los manifestantes. Lejos de eso, las elecciones municipales de Hong Kong en noviembre resultaron en una victoria arrolladora de los candidatos pro-democracia, lo que demuestra enfáticamente que no había ninguna mayoría silenciosa que respaldara al gobierno de la ciudad. Por el contrario, la mayoría de los ciudadanos no tan silenciosos estaban a favor de la democracia y del régimen de derecho.
Los manifestantes de Hong Kong por lo tanto estaban del lado de la verdad: su ciudad realmente quería defender valores preciados y exigir que su gobierno y la policía asumieran su responsabilidad.
Sin embargo, en tanto avanzamos hacia 2020, creo firmemente que los manifestantes harían bien en poner fin a la violencia y apelar a la fortaleza visible de su apoyo para defender su postura. Sigo pensando que, con el tiempo, es más probable que la presión del sentimiento fuerte en Hong Kong y en todo el mundo haga cambiar al régimen en Beijing; no así pelear con la policía y causar daño a la propiedad.
La verdaderosidad ensombreció la vida pública en 2019, y probablemente siga haciéndolo el año próximo. Pero, afortunadamente para aquellos a los que les preocupa la democracia y el planeta, la verdad real sigue siendo una fuerza poderosa.