El falso credo del asesino
MOSCÚ – A un guerrero de sillón, como el presidente estadounidense Donald Trump —quien recibió cinco prórrogas para servir en Vietnam— los asesinatos deben parecerle una solución mágica para la política exterior. Se elimina a los líderes enemigos mediante un ataque de drones o un rifle y... ¡abracadabra!, asunto solucionado. De hecho, no hay motivos históricos para creer que los asesinatos logren resolver algo, pero sí abundantes antecedentes de que empeoran muchísimo las cosas.
Los asesinatos son, en casi todos los casos, apuestas desesperadas. Quienes suelen llevarlos a cabo no son estadistas, sino ideólogos entregados a sus causas. Esto está claro, al menos, desde la «edad dorada» del asesino: Europa y América a fines del siglo XIX y principios del siglo XX. Durante esas décadas, los anarquistas asesinaron a dos presidentes estadounidenses (James A. Garfield y William McKinley), un zar ruso (Alejandro II), una emperatriz de Habsburgo (Isabel, esposa de Francisco José I), un rey italiano (Humberto I), un presidente francés (Sadi Carnot) y dos primeros ministros españoles (Antonio Cánovas del Castillo y José Canalejas y Méndez).
No sorprende que los dos grandes héroes de este movimiento de anarcoasesinos, Mijaíl Bakunin y el príncipe Piotr Kropotkin, fueran rusos. Después de todo, en palabras de un anónimo diplomático ruso de la época, citado por Georg Herbert zu Münster, se podía describir a la Rusia del siglo XIX como un «absolutismo templado por el asesinato». Tanto Bakunin como Kropotkin abrazaron los asesinatos, que llamaron «propaganda por hechos» o, como señaló más correctamente la historiadora cultural Maya Jasanoff en su lúcido estudio The Dawn Watch: Joseph Conrad in a Global World, «propaganda por dinamita».
Jasanoff comentaba la obra de Conrad, El agente secreto, la oscura y cínica historia del novelista polaco-inglés en la que una que quien planea una atrocidad terrorista no es un fanático político, sino un proveedor de pornografía. Conrad parece sugerir que esas tácticas no son las herramientas de líderes gubernamentales, sino de inadaptados sociales dementes, personas vacías e insatisfechas y corruptos morales. Al final, la violenta anarquía de Bakunin y Kropotkin dio lugar a la Unión Soviética, que en la era de Stalin fue prácticamente el estado más totalitario que el mundo haya conocido. Aunque la China de Mao Zedong ciertamente podría disputarle ese título y, con la llegada de los macrodatos, la tecnología de reconocimiento facial y la inteligencia artificial, es posible que su presidente actual, Xi Jinping, lo mantenga.
Si la Rusia zarista fue una forma de «absolutismo templado por asesinato», Japón en las décadas de 1920 y 1930 perfeccionó un estilo de política donde el asesinato se convirtió en el medio militar preferido para influir sobre la política gubernamental. Decididos a eliminar la oposición civil a la invasión y dominación japonesa de China, los elementos nacionalistas extremos del ejército y la armada japoneses participaron en una serie de asesinatos para lograr sus metas políticas. El primer ministro Inukai Tsuyoshi, quien negoció el Tratado Naval de Londres (que, a los ojos de los nacionalistas, otorgó a Japón un estatus «inferior» al de Estados Unidos y el Reino Unido), fue asesinado en 1932. Inicialmente, los funcionarios también habían planeado asesinar a Charlie Chaplin, a quien Inukai había recibido antes ese día.
Las leves sentencias dictadas para los asesinos sólo fomentaron más, y mayores, baños de sangre políticos. Aunque quienes planearon el «Incidente del 26 de febrero» no lograron asesinar al primer ministro Keisuke Okada ni secuestrar al emperador Hirohito, pudieron asesinar al Ministro de Finanzas Takahashi Korekiyo (a veces llamado el Keynes japonés) y al almirante Saitō Makoto, uno de los asesores militares más cercanos a Hirohito. Otro almirante, Kantarō Suzuki, resultó herido. En un sentido macabro, los asesinatos tuvieron éxito, porque los militaristas japoneses lograron intimidar de tal manera al gobierno y al palacio que sus políticas, para China y el resto del mundo, ya no podían ser desafiadas. La senda hacia la guerra, y la eventual ruina del Japón, estaba despejada.
Subscribe now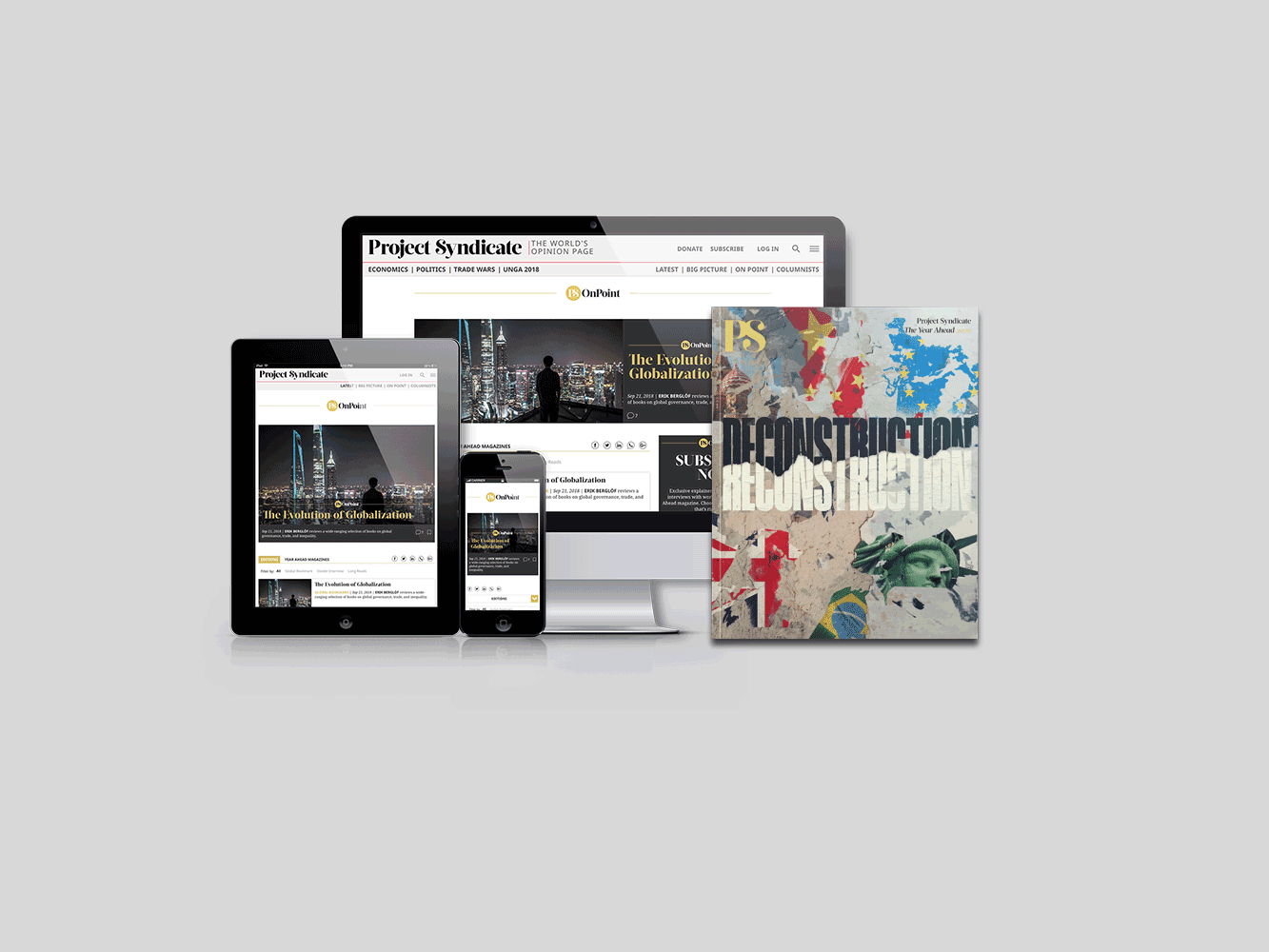 Subscribe now
Subscribe today and get unlimited access to OnPoint, the Big Picture, the PS archive of more than 14,000 commentaries, and our annual magazine, for less than $2 a week.
Es verdad, algunos asesinatos e intentos de asesinato impulsados por el Estado contienen un elemento de venganza personal. Stalin detestaba a León Trotsky e indudablemente se alegró cuando Ramón Mercader, comunista y agente soviético del NKVD, hundió un picahielos en la cabeza de su rival. Y el presidente ruso Vladímir Putin ha sido acusado de ordenar, supuestamente, el asesinato con polonio radioactivo del exagente de la KGB Alexander Litvinenko en 2006 y el envenenamiento de Sergei Skripal, junto con su hija, quienes afortunadamente sobrevivieron a su exposición al agente nervioso Novichok en 2018. Supuestamente, Putin consideró su deserción a Londres como una afrenta personal.
Pero las democracias del mundo no tienen por qué sentirse moralmente superiores en cuanto a los asesinatos. Es fácil imaginar que hubo cierto amor propio herido detrás de los reiterados esfuerzos de los líderes estadounidenses para asesinar al líder cubano Fidel Castro por todos los medios posibles, desde veneno hasta cigarros explosivos. Y fue el intento británico de asesinar a Napoleón el responsable de que se reanudara la guerra en Europa después de que el Tratado de Amiens trajera la paz.
Dos politólogos: Benjamin Jones, de Northwestern University, y Benjamin Olken, del MIT, han intentado cuantificar la insensatez de los asesinatos en la política. Analizaron 298 intentos de asesinato, que se remontan a 1875, y descubrieron que el éxito no es algo seguro. De hecho, solo 59 de ellos lograron su cometido.
Es más, las investigaciones de Jones y Olken son directamente aplicables al asesinato de Qasem Soleimani, hallaron que esos asesinatos específicos organizados por los gobiernos no tienen mucho éxito a la hora de evitar o minimizar la guerra. Así que, como suele ser el caso con Trump, el mundo tal vez haya presenciado un gesto vacío y posiblemente muy costoso a largo plazo.
Traducción al español por www.Ant-Translation.com