El calvario de Hillary Clinton
WASHINGTON, DC – Hillary Clinton, una de las mujeres más respetadas del mundo, que ha ejercido algunos de los más altos cargos de la política estadounidense y posiblemente sea la próxima presidenta de su país, ha tenido bastantes dificultades últimamente. Hace un año mucha gente pensaba que no le costaría demasiado obtener la nominación como candidata presidencial del Partido Demócrata. Sin embargo, ha sido un camino más complicado de lo que cualquiera, (ella incluida) podría haber imaginado.
En cualquier caso, la mayor parte de los problemas que enfrenta hoy ya eran previsibles en 2008, cuando compitió contra Barack Obama. Y otros se los ha causado ella misma.
Por una parte, sencillamente no es una buena política. Clinton es la única persona que, hasta donde se sepa, ha lanzado su campaña dos veces. (El primer intento fue en Iowa, donde se dirigió a cerca de ocho personas en reuniones cerradas, y que no funcionó muy bien). Esta impresionante mujer, dotada de una inteligencia notable, simplemente no está dotada del instinto político necesario para los más altos niveles.
Para tener éxito en una campaña presidencial estadounidense  se necesita una intuición extraordinaria, rapidez de reflejos y, sobre todo, un argumentario atractivo. Es cierto que Clinton ofrece numerosos programas que impulsaría de ser presidenta, pero, usando la expresión de Winston Churchill, su pastel no tiene sabor. Lo que más se acerca a un mensaje es el poco atrevido "Soy una progresista que puede hacer lo hay que hacer".
En contraste, su rival Bernie Sanders se ha convertido en un contendor de cuidado porque compuso de manera brillante un mensaje persuasivo para su campaña: El sistema está amañado y lo que lo mantiene así es el régimen corrupto de financiación de las campañas.
Los radicales programas qua propugna Sanders (sistema universal único de prestación de salud y enseñanza gratuita en las escuelas públicas), aunque impracticables, son populares entre los más jóvenes, que lo prefieren abrumadoramente por sobre Clinton. El mensaje de ella es gradualista: No te atrevas a pensar en grande. Mientras tanto, Sanders predica la revolución política.
Subscribe now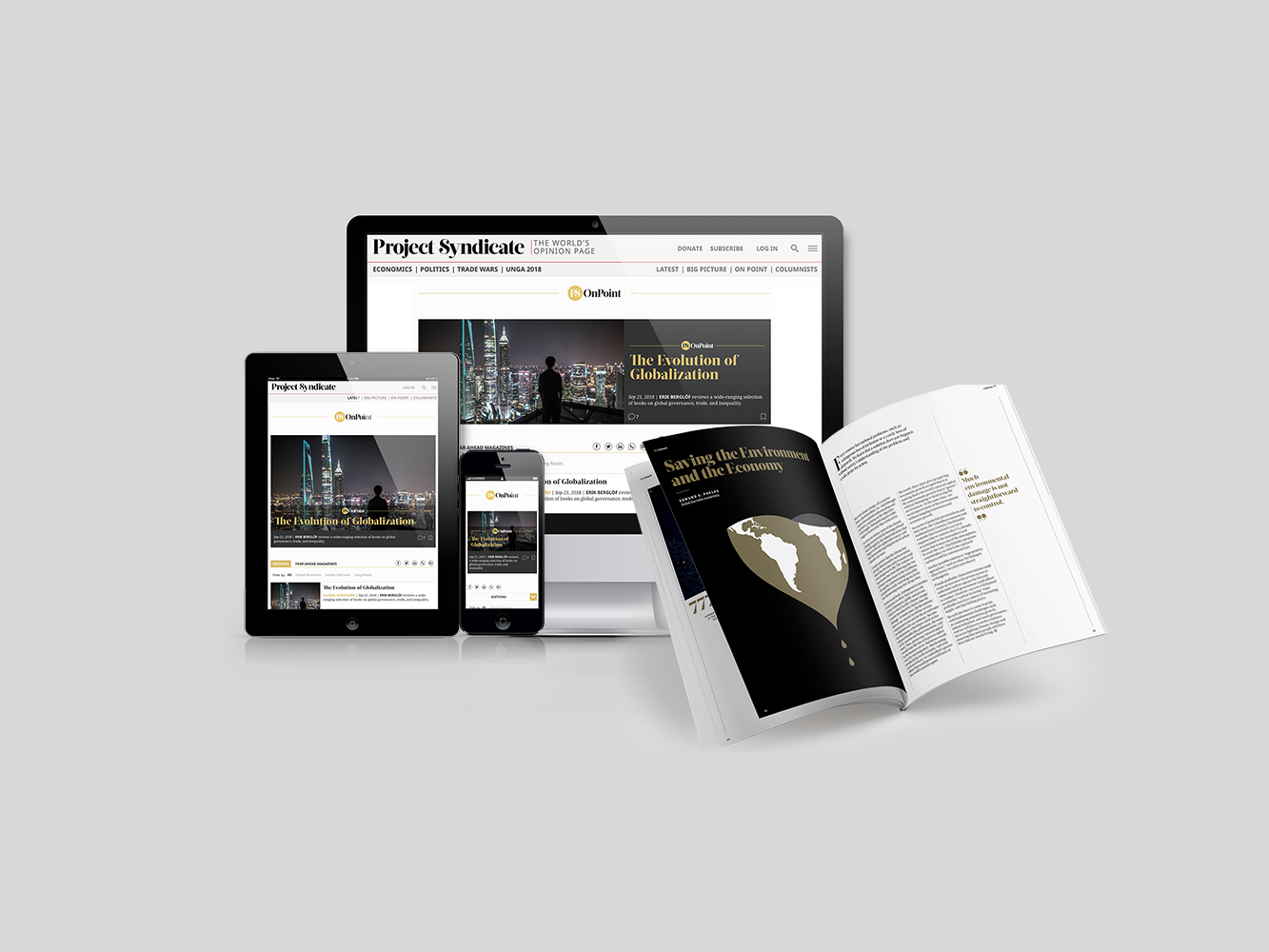 Subscribe now
Subscribe today and get a free copy of our new magazine, Sustainability Comes of Age, along with unlimited access to OnPoint, the Big Picture, the entire PS archive of more than 14,000 commentaries, and our annual magazine, for less than $2 a week.
Y luego tenemos el tema de la credibilidad. La integridad de Sanders es impecable, mientras que Clinton sigue dando razones para cuestionar la suya. Tanto ella como sus asesores están claramente abrumados por la fuerza del reto que están teniendo que enfrentar.
Sanders parece auténtico, mientras que Clinton parece programada. A veces parece no escuchar, especialmente en su poca capacidad de captación del estado de ánimo general sobre cómo se reparte el dinero. Durante años ha ido creciendo la rabia ante la creciente brecha entre los muy ricos y el resto de la población. Poco antes de comenzar su campaña, Hillary Clinton dijo que cuando ella y su marido dejaron la Casa Blanca estaban "sin blanca". Si así fue, se recuperaron rápidamente: se cree que Bill y Hillary Clinton tienen un patrimonio muy superior a los $100 millones, obtenido completamente desde que dejaron la Casa Blanca y, en su mayoría, gracias a los altísimos honorarios que cobran por sus charlas.
De manera no muy diferente a otros ex Presidentes estadounidenses (Jimmy Carter es una excepción notable), los Clinton aprovecharon su fama e influencia para amasar una fortuna. No se trata tanto de cómo ganaron ese dinero, sino de quién se los pagó. Mientras Bill hizo negocios con algunas figuras internacionales de dudosa reputación, Hillary ganó gran parte de la suya dando charlas a empresas de Wall Street, principal objetivo de la ira pública por causar la Gran Recesión de 2008.
Esto dio a Sanders un blanco ideal, que apuntó al hecho de que Clinton había ganado $675.000 por tres charlas a Goldman Sachs. Las acusaciones de Sanders la tomaron desprevenida; cuando el moderador del programa CNN Town Hall le preguntó por qué había aceptado tanto dinero de Goldman Sachs, una Clinton perpleja se encogió de hombros y respondió: "Es lo que ofrecían".
Y luego está la controversia de haber optado por usar un servidor privado y no seguro, instalado en su casa de Chappaqua, Nueva York, para procesar sus correos electrónicos profesionales y personales cuando era Secretaria de Estado durante el primer período del Presidente Barack Obama. El asunto del servidor, que se revelara por primera vez en marzo de 2015, hoy hace sombra a su campaña, señalando su poca sintonía con el ánimo general pero, lo que resulta más perjudicial, su falta de capacidad de juicio. ¿Cómo podía no haber estado consciente de que, como Secretaria de Estado, iba a recibir información clasificada a la que tendría que dar respuesta?
Luego de que el asunto se hiciera público, Clinton, tal como había hecho antes su marido, recurrió a legalismos: a través de su servidor no había recibido ni enviado información que "en esos momentos se hubiera marcado como clasificada".
Inmediatamente quienes siguen con atención la manera de hablar de Hillary detectaron que algo no calzaba. Resultó que el Departamento de Estado tenía dos sistemas de correo electrónico: uno clasificado y otro sin clasificar, y un tipo de material no se puede enviar al otro. Para evitar enviarle información clasificada a su servidor privado, sus asesores lo hicieron por otros medios: oralmente o en resúmenes por escrito. Por eso "en esos momentos no estaban marcados como clasificados".
Sin embargo, los inspectores del Departamento de Estado han encontrado cientos de mensajes electrónicos enviados a su servidor y que deberían haberse considerado como clasificados. El FBI está investigando el tema.
Finalmente, lo que se suponía que sería una gran ventaja para su candidatura (la perspectiva de hacer historia como la primera mujer presidenta), no está funcionando como ella y su campaña esperaban. Tal como en 2008, muchas mujeres no quieren que se les diga que tienen que votar por Clinton solamente por ser de su mismo género: sienten que es un insulto a su inteligencia. En particular, la mayoría de las mujeres jóvenes apoyan a Sanders, ya que prefieren sus propuestas y se sienten incómodas con los cuestionamientos a la integridad de Clinton. El único grupo femenino que la apoyó mayoritariamente en New Hampshire, donde Sanders ganó por 22 puntos porcentuales, fueros las mujeres mayores de 65 años.
En el último caucus, realizado en Nevada, parece ser que funcionó bien la supuesta ventaja de Clinton entre los votantes no blancos, que en ese estado son un factor mucho mayor que en Iowa o New Hampshire: en particular, Sanders no logró obtener suficientes votos de la comunidad afroamericana para poder derrotarla. Son buenos augurios para las competencias futuras en la carrera de la nominación, pero puede que las elecciones generales tengan un cariz diferente.
Traducido del inglés por David Meléndez Tormen