O verdadeiro preço dos pesticidas é incomportável
NAIROBI – Um número cada vez maior de evidências sugere que a agricultura industrial está a causar dificuldades ao planeta e aos seus habitantes. Em particular, os pesticidas químicos nocivos ameaçam cada vez mais o ambiente e a saúde pública.
Juntamente com os adubos sintéticos, os pesticidas alimentam o sistema da agricultura industrial, e a sua utilização está a aumentar continuamente em quase todas as regiões do mundo. O mais recente Atlas dos Insectos da Fundação Heinrich Böll mostra que a utilização anual global de pesticidas subiu de cerca de três milhões de toneladas no início do milénio para mais de quatro milhões de toneladas no presente. As vendas globais de pesticidas totalizaram 56,5 mil milhões de euros (65,4 mil milhões de dólares) em 2018 e podem vir a atingir os 82 mil milhões de euros em 2023.
Apesar de alguns reguladores nacionais estarem cada vez mais preocupados com os riscos para a saúde decorrentes dos resíduos de pesticidas nos alimentos, governos de todo o mundo subestimam o efeito destes produtos sobre os organismos não-visados. Os pesticidas podem permanecer no ambiente durante décadas e ameaçar ecossistemas inteiros. A sua utilização excessiva e indevida provoca a contaminação do solo e dos recursos hídricos, o que reduz a biodiversidade, destrói populações de insectos benéficos e torna menos seguros os nossos alimentos.
O decréscimo das populações de insectos tornou-se um tópico em voga na Europa, quando um estudo realizado em 2017 revelou que, em certas regiões da Alemanha, mais de 75% dos insectos voadores desapareceram durante as três décadas anteriores. Pouco tempo depois, investigadores da Universidade de Sidney estimaram que 41% de todas as espécies de insectos no mundo estavam a decair, e que um terço estavam ameaçadas de extinção.
Estes estudos proporcionam um primeiro vislumbre sobre uma tendência ambiental preocupante. As séries temporais longas de dados científicos sobre populações de insectos são raras, e são praticamente inexistentes nas regiões onde o ritmo da industrialização agrícola está a acelerar, como a Ásia, a África e a América Latina. São precisamente estas as regiões que são especialmente vulneráveis aos pesticidas perigosos.
Nas últimas duas décadas, e no seguimento de protestos e de campanhas públicas, a União Europeia baniu muitos ingredientes activos de pesticidas nocivos. Porém, a tendência global da utilização de pesticidas na Europa não é uniforme: alguns países europeus, como a Dinamarca, usam pesticidas em menor quantidade, enquanto outros, como a Polónia, utilizam-nos em maior quantidade. Ainda assim, em geral, regras mais rígidas e uma procura reduzida tornaram o mercado europeu menos lucrativo para os principais produtores globais de pesticidas.
Subscribe to Project Syndicate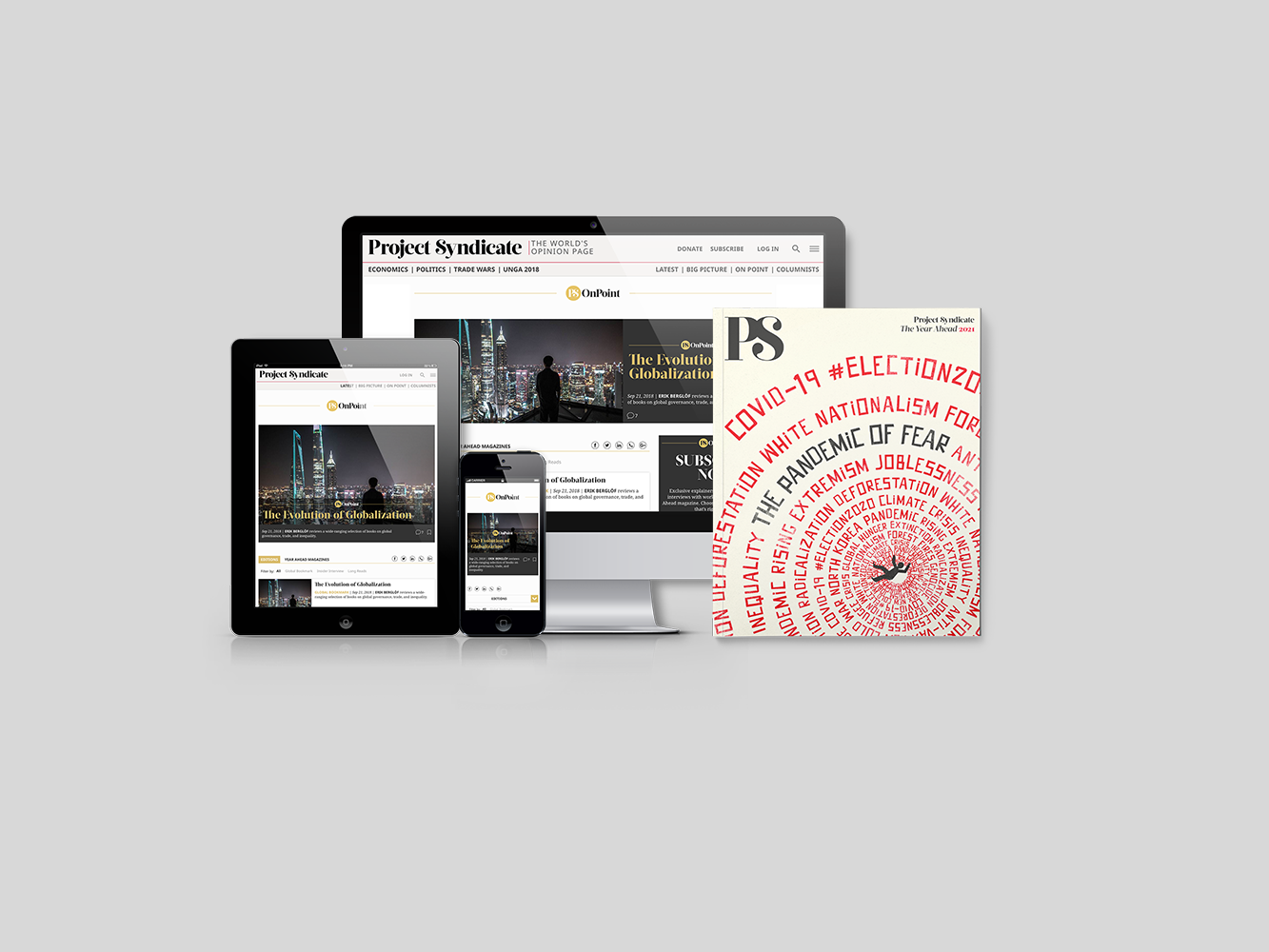 Subscribe to Project Syndicate
Enjoy unlimited access to the ideas and opinions of the world's leading thinkers, including weekly long reads, book reviews, topical collections, and interviews; The Year Ahead annual print magazine; the complete PS archive; and more – for less than $9 a month.
Os quatro maiores produtores (a BASF e a Bayer na Alemanha, a Syngenta, uma empresa sediada na Suíça mas detida pela China, e a Corteva Agriscience, o anterior departamento da DowDuPont para a agricultura) são conjuntamente responsáveis por dois terços do mercado global de pesticidas, e estão à procura de novas fontes de rendimento. Visam países em desenvolvimento, cujos sectores agrícolas estão a ser pressionados para alimentar populações em crescimento ao mesmo tempo que se adaptam aos efeitos das alterações climáticas.
Aí, os principais produtores beneficiam do facto de as normas relativamente rígidas sobre pesticidas aplicadas pelos governos europeus serem apenas utilizadas dentro das suas fronteiras. Não foram traduzidas em restrições ao fabrico e à exportação de pesticidas nocivos da UE para outros países. Desde que os ingredientes sejam aprovados num país da OCDE, as empresas da UE podem produzir e exportar pesticidas que os contenham, independentemente de se ter provado cientificamente que são nocivos para a saúde humana e para o ambiente.
No Quénia, por exemplo, um terço dos ingredientes activos de pesticidas registados não são aprovados na Europa devido aos seus impactos negativos sobre a saúde e o ambiente. Segundo a Base de Dados de Propriedades de Pesticidas gerida pela Universidade de Hertfordshire no âmbito do projecto FOOTPRINT, financiado pela UE, 77% dos produtos pesticidas no Quénia estão classificados como cancerígenos, mutagénicos, desreguladores endócrinos ou neurotóxicos, ou têm efeitos evidentes sobre a reprodução. Além disso, 32% dos pesticidas disponíveis no país são tóxicos para as abelhas, e mais de metade são tóxicos para os peixes.
A Europa é o segundo maior exportador de pesticidas para o Quénia, atrás da China, e perto de 60% dos produtos europeus registados no país são fabricados pela BASF, pela Bayer e pela Syngenta. Uma investigação da Public Eye revelou que mais de um terço das vendas de pesticidas realizadas pela BASF, pela Bayer, pela Corteva Agriscience, pela FMC e pela Syngenta contêm produtos químicos altamente tóxicos para a saúde ou para o ambiente.
Infelizmente, a regulamentação sobre pesticidas é deficiente em muitos países do Sul Global. E como a disponibilidade destes produtos é cada vez maior, os agricultores locais tendem a utilizá-los sem considerarem alternativas mais seguras.
Mesmo se os pesticidas pudessem ser usados de forma segura, aos agricultores, operários e negociantes faltam frequentemente as competências de literacia necessárias à leitura das instruções e dos rótulos, especialmente se estes não forem impressos nos dialectos locais. Estes obstáculos, adicionados aos custos elevados dos equipamentos de protecção pessoal, podem tornar inúteis as instruções para "utilização segura". Por outro lado, a débil infra-estrutura laboratorial de muitos países em desenvolvimento arrisca enfraquecer ainda mais a segurança alimentar dos consumidores.
Através de uma petição ao parlamento queniano, organizações ambientais e sanitárias exigiram controlos mais rígidos sobre pesticidas e a retirada de ingredientes activos comprovadamente nocivos. Os responsáveis do sector rotulam de anticientíficos os esforços destes grupos, afirmando que os pesticidas são indispensáveis ao combate da fome global, numa narrativa tão atraente quanto errada. Os argumentos superficiais que ignorem preocupações comprovadas sobre os pesticidas só permitirão que os principais produtores continuem a lucrar com a continuidade da situação.
Em vez disso, precisamos de um debate sério sobre abordagens alternativas à produção de alimentos seguros num sistema de agricultura sustentável que confira à saúde pública e à protecção ambiental as prioridades mais elevadas. Como mostraram os regulamentos da UE e a petição queniana, as mudanças relevantes obrigam a uma liderança política concertada. Os direitos de todas as pessoas à segurança alimentar e a um ambiente saudável estão em jogo.