De planeet na de pandemie
BASEL – Wetenschappers kennen weinig twijfel: de verwoesting van de natuur zorgt ervoor dat de mensheid steeds kwetsbaarder wordt voor ziekte-uitbraken als de COVID-19-pandemie, die miljoenen mensen ziek heeft gemaakt, honderdduizenden heeft gedood en wereldwijd talloze middelen van bestaan heeft vernietigd. Zij zal ook het economisch herstel op de langere termijn frustreren, omdat ruim de helft van het mondiale bbp op de een of andere manier afhankelijk is van de natuur. Zou de COVID-19-crisis de wake-up call – en inderdaad ook de kans – kunnen zijn die we nodig hebben om van koers te veranderen?
Hoewel sommige politici hebben beweerd dat een pandemie van deze omvang niet voorzien kon worden, waren veel deskundigen van mening dat een dergelijke pandemie nagenoeg onvermijdelijk was, gezien de proliferatie van zoönotische ziekten (die veroorzaakt worden door ziekteverwekkers die van andere dieren op mensen overspringen). Ruim 60% van de nieuwe infectieziekten vindt zijn oorsprong in dieren.
Deze trend is rechtstreeks verbonden met menselijke activiteiten. Van intensieve landbouw en ontbossing tot mijnbouw en exploitatie van wilde dieren zorgen verwoestende praktijken die wij afdoen als ʻbusiness as usual' voor steeds nauwere contacten met dieren, waardoor de ideale omstandigheden ontstaan voor het doorgeven van allerlei ziekten. In deze zin waren Ebola, HIV, SARS en MERS – allemaal van zoönotische herkomst – waarschuwingen die de wereld in de wind heeft geslagen.
Maar COVID-19 zou wel eens anders kunnen zijn. Dit virus heeft immers grimmiger dan zijn voorgangers aangetoond hoe fundamenteel de menselijke gezondheid en voorspoed zijn verbonden met het welzijn van onze planeet – en hoe kwetsbaar wij daardoor zijn. Beweringen dat milieubescherming economieën zou laten instorten waren niet alleen kortzichtig, maar ook contraproductief. Het is de ecologische verwoesting die de wereldeconomie tot stilstand heeft gebracht.
Bovendien heeft COVID-19, anders dan eerdere recente ziekte-uitbraken, geleid tot ongekende staatsinterventies, waarbij overheden wereldwijd samenhangende herstelstrategieën ontwikkelen en implementeren. Dit biedt een gouden kans om milieu-bescherming en -herstel te verankeren in onze economische systemen.
Twee beginselen moeten deze herstelstrategieën vormgeven. In de eerste plaats is louter stimulering niet genoeg; betere milieuwetten, geconcipieerd met de actieve participatie van bedrijven en beleggers, zijn ook cruciaal. In de tweede plaats moeten de bestedingen worden gedaan op een manier die leidt tot een betere balans tussen de gezondheid van samenlevingen, economieën en het milieu. Dit betekent dat er moet worden geïnvesteerd in groene bedrijfstakken, vooral in die sectoren die ons dichterbij een circulaire economie brengen.
Holiday Sale: Save $50 on all new PS subscriptions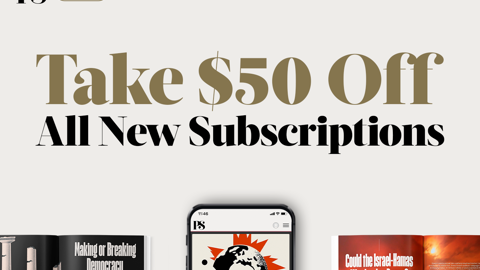 Holiday Sale: Save $50 on all new PS subscriptions
Subscribe now to gain greater access to Project Syndicate – including every commentary and our entire On Point suite of subscriber-exclusive content – starting at just $34.99.
Toonaangevende economen als Nobelprijswinnaar Joseph Stiglitz en Nicholas Stern hebben ontdekt dat groene herstelpakketten op de langere termijn veel hogere rendementen, meer kortetermijnbanen en superieure kostenbesparingen opleveren dan traditionele begrotingsimpulsen. De bouw van een infrastructuur voor schone energie – een bijzonder arbeidsintensieve activiteit – zou bijvoorbeeld twee maal zoveel banen per dollar opleveren als investeringen in fossiele brandstoffen.
Tot de andere prioriteiten behoren investeringen in natuurlijk kapitaal, zoals de grootschalige restauratie van bos-ecosystemen. Dit zou veel waardevolle voordelen opleveren, uiteenlopend van het bevorderen van de biodiversiteit en het terugdringen van overstromingen tot het opnemen van koolstofdioxide uit de atmosfeer. Ter aanvulling van zulke inspanningen moeten banken en andere financiële instellingen verantwoordelijk worden gesteld voor kredietpraktijken die de natuur- en klimaatcrises verergeren.
Sommige besluitvormers onderkennen dit imperatief. Het Internationale Monetaire Fonds heeft brede richtlijnen gepubliceerd voor een groen herstel, en zijn managing director Kristalina Georgieva heeft ertoe opgeroepen dat er milieuvoorwaarden verbonden moeten worden aan reddingsoperaties voor ondernemingen. De Franse regering hanteert al een dergelijke aanpak.
De Europese Unie ontwikkelt bovendien een groen herstelplan ter aanvulling op de European Green Deal, die ten doel heeft de biodiversiteit te herstellen en de transitie in de richting van een koolstofvrije economie te versnellen. Een groep van 180 Europese politici, bedrijven, vakbonden, campagnegroeperingen en denktanks hebben onlangs een brief doen uitgaan waarin de leiders van de Europese Unie worden opgeroepen om groene stimuleringsmaatregelen te nemen.
Maar om duurzaam economisch herstel te bewerkstelligen zullen veel meer regeringen groen herstelbeleid moeten omarmen. En tot nu toe doen veel overheden juist  het tegenovergestelde, door middelen te sluizen naar ecologisch verwoestende bedrijfstakken en activiteiten.
Volgens het onderzoek waarbij Stiglitz en Stern betrokken waren presteren onvoorwaardelijke reddingsoperaties voor luchtvaartmaatschappijen bijvoorbeeld het slechtst in termen van economische impact, snelheid en klimaatresultaten. En toch worden er miljarden naar luchtvaartmaatschappijen gesluisd, dikwijls onder weinig voorwaarden.
Volgens een recent rapport van de Green Stimulus Index zal waarschijnlijk ruim een kwart van de stimuleringsuitgaven die tot nu toe in 16 grote economieën zijn gedaan aanzienlijke en blijvende milieuschade opleveren. Sommige overheden, zoals de regering van de Amerikaanse president Donald Trump, hebben ook de bestaande milieuregels versoepeld, om grote vervuilers te helpen er weer bovenop te komen.
Het is steeds moeilijker om deze aanpak te rechtvaardigen. Laten we niet vergeten dat bepaalde landen net vóór de pandemie geconfronteerd werden met ongekende bosbranden en verwoestende overstromingen. Als de klimaatverandering erger wordt zullen de extreme weersgebeurtenissen die dergelijke rampen veroorzaken frequenter en ernstiger worden.
Politici en gevestigde belangen kunnen proberen de aandacht af te wenden van de uitdagingen die voor ons liggen. Maar dat zal toekomstige crises niet kunnen voorkomen; het zal er zeker ook niet voor zorgen dat ze zich pas zullen voordoen als het herstel van COVID-19 voltooid is. Integendeel, een terugkeer naar ʻbusiness as usual' kan hun komst juist versnellen.
In plaats van te blijven voortstrompelen van de ene crisis naar de volgende, moeten we nu veerkrachtiger systemen gaan bouwen. We kunnen daar heel goed een begin mee maken door milieubehoud en -reatauratie centraal te stellen in het herstel van COVID-19.
Vertaling: Menno Grootveld