Zielony Biznes po Konferencji COP26
POCZDAM – Co dalej z globalnymi planami w sprawie klimatu? Tegoroczna Konferencja Narodów Zjednoczonych w sprawie Zmian Klimatu (COP26) w Glasgow z pewnością nie zakończyła się porażką, ale nie była również wielkim sukcesem. Podczas gdy światowi przywódcy zawarli kilka obiecujących nowych umów jeśli chodzi o cele, to globalne emisje gazów cieplarnianych nie są jak dotąd zmniejszane w wymaganym tempie. I chociaż obietnice klimatyczne niektórych krajów zostały wzmocnione, brak konkretnych środków do ich realizacji jest prawdziwym problemem. Wciąż widzimy wielką lukę w polityce.
Nauka o klimacie wyraźnie pokazuje, że przyszły dobrobyt i sprawiedliwość są tylko w jednym kierunku: w kierunku przyjaznej przyrody i bezemisyjnej gospodarki światowej. Między tegorocznymi ekstremalnymi zdarzeniami pogodowymi a ostrymi nakazami naukowymi w szóstym raporcie z oceny Międzyrządowego Zespołu ds. Zmian Klimatu nie potrzebujemy więcej potwierdzania faktów. Świat stoi w obliczu ogromnych zagrożeń dla bioróżnorodności i przyrody. Aby pozostać na dobrej drodze do osiągnięcia neutralności węglowej do 2050 r., musimy znacznie zmniejszyć emisje przed 2030 r.
Wielu decydentów wciąż się ociąga, wyrażając obawy, że działania na rzecz klimatu obciążą przedsiębiorstwa. Jednak wielu czołowych liderów biznesu coraz częściej kieruje swoje firmy na bardziej zrównoważony kurs. Zdecydowana większość z nich zaakceptowała odkrycia klimatologii i wyszła poza fazę wahania się i zaprzeczania. Ten szerszy trend można było wyraźnie zaobserwować w Glasgow, gdzie obecni byli dyrektorzy wyższego szczebla z wielu największych światowych korporacji.
Przed COP26 przeprowadziliśmy wywiady z liderami biznesu z ponad 20 czołowych niemieckich firm (w tym BASF, Daimler, Deutsche Bank, Deutsche Telekom, Lufthansa i Siemens) i zbadaliśmy ich strategie zrównoważonego rozwoju. Wśród naszych głównych ustaleń było to, że dziewięciu na dziesięciu niemieckich dyrektorów generalnych uważa zrównoważony rozwój za co najmniej tak samo ważny jak cyfryzacja w ciągu najbliższych pięciu lat.
Jest to uderzająca zmiana i nie są to tylko tanie słowa. Przeciętnie przedsiębiorstwa biorące udział w badaniu dążą do osiągnięcia neutralności klimatycznej już do 2035 r., nie tylko na terenie fabryki, ale także w ramach globalnych łańcuchów wartości. Liderzy niemieckich korporacji nie mają złudzeń, że będzie to łatwe; większość zdaje sobie sprawę, że ich działania muszą jeszcze dogonić ich postawy. Niemniej jednak zrównoważony rozwój wyraźnie znalazł się na liście priorytetów u dyrektorów generalnych, wypierając COVID-19 jako temat numer jeden.
Z naszego badania wynika, że w niemieckim biznesie pojawiła się nowa narracja. Firmy rozważają teraz solidną strategię zrównoważonego rozwoju niezbędną do utrzymania ich "licencji na działanie." Coraz więcej osób zdaje sobie sprawę, że zrównoważony rozwój stwarza możliwości biznesowe. Coraz więcej dyrektorów generalnych bierze na siebie osobistą odpowiedzialność, ustanawiając nowe mechanizmy ładu korporacyjnego i włączając cele zrównoważonego rozwoju do wynagrodzeń członków zarządu.
Subscribe to Project Syndicate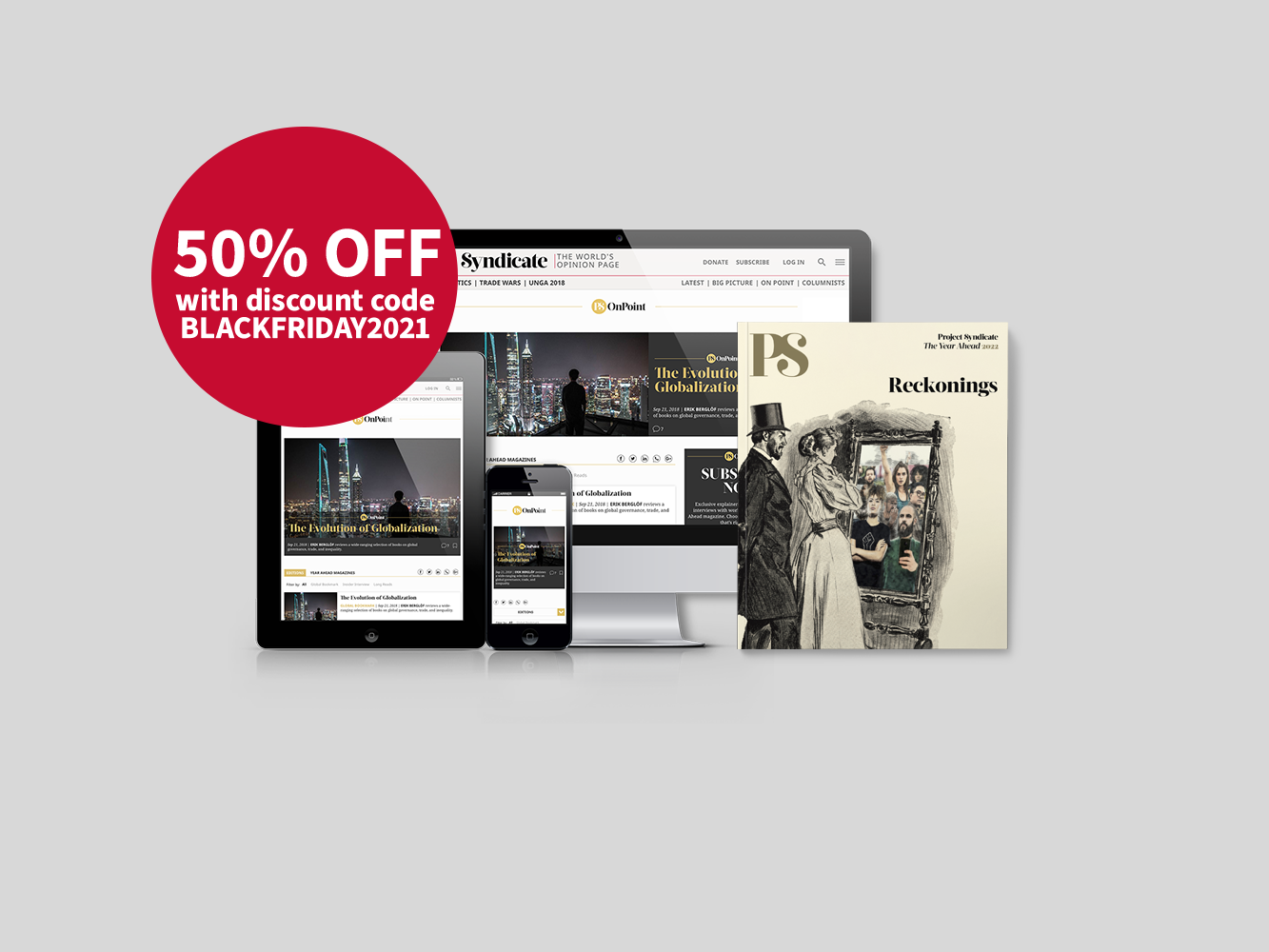 Subscribe to Project Syndicate
Enjoy unlimited access to the ideas and opinions of the world's leading thinkers, including weekly long reads, book reviews, topical collections, and interviews; The Year Ahead annual print magazine; the complete PS archive; and more – for less than $5 a month.
W kontekście szerszego wyzwania klimatycznego, Niemcy stanowią szczególnie interesujące studium przypadku. Ze swoją wysoce uprzemysłowioną gospodarką Niemcy chcą stać się pionierem w dekarbonizacji, nie tracąc przy tym swojej międzynarodowej konkurencyjności. Z perspektywy przeciętnego niemieckiego dyrektora generalnego postęp jest hamowany nie przez brak zielonych technologii czy wsparcia ze strony kluczowych interesariuszy, ale przez wciąż wysokie koszty początkowe. Dla 60% ankietowanych zrównoważony rozwój i rentowność pozostają w sprzeczności. Mimo to wiele istniejących projektów zrównoważonego rozwoju już się opłaca, a koszty będą nadal spadać wraz ze wzrostem możliwości zwiększenia sprzedaży zrównoważonych produktów.
Przekształcenie sposobów działania firm wymaga trzech rodzajów działań. Po pierwsze, pilnie muszą zmniejszyć swój negatywny wpływ na planetę i społeczeństwo poprzez powstrzymanie nadużywania i niszczenia zasobów naturalnych. Po drugie, muszą zwiększyć swój pozytywny wpływ poprzez zorientowane na cały system (a nie wyłącznie nastawione na zysk) strategie biznesowe, aby budować odporność i przyczyniać się do realizacji Celów Zrównoważonego Rozwoju.
A po trzecie, muszą stworzyć wpływ, zdobywając poparcie wszystkich interesariuszy. Tutaj wszyscy możemy mieć wpływ, zmieniając nasze zachowanie jako konsumenci, wspierając odważną politykę jako wyborcy, tworząc nową wiedzę jako naukowcy, oraz ustanawiając znaczące zachęty i ramy jako decydenci.
Badane przez nas niemieckie firmy stanowią dobre przykłady zrównoważonych działań korporacyjnych. Niektóre z nich wykorzystują "zielonych cyfrowych bliźniaków" w opracowywaniu produktów, aby określić ilościowo wpływ produktu na klimat jeszcze przed zbudowaniem prototypu. Inni informują o swoim "śladzie węglowym produktu," aby zapewnić dostawcom i klientom przejrzystość w zakresie emisji i umożliwić świadomy wybór między alternatywami. Wiele firm współpracuje między sektorami w celu obsługi i finansowania zrównoważonych projektów. Kilka dużych niemieckich firm szkoli pracowników na "ambasadorów zrównoważonego rozwoju," którzy pokażą innym, jak realizować podobne strategie.
Takie modele muszą się szybko rozprzestrzeniać, ponieważ przejście do bezpieczniejszego, zdrowszego i zrównoważonego świata nie przebiega gładko. Globalną gospodarkę nadal kształtują nieodpowiednie zachęty, co powoduje, że opłaca się zanieczyszczać, niszczyć i destabilizować klimat i biosferę. Pilnie potrzebujemy polityki dostosowanej do nauki o klimacie, która zapewni nowe ramy dla biznesu. COP26 tego nie dostarczył – i prawdopodobnie nigdy nie mógł. Potrzebne będą dodatkowe formaty, począwszy od szczytu G7 w 2022 r. w Niemczech. UE mogłaby podpisać się pod deklaracją amerykańsko-chińską w Glasgow, tworząc nawet oparty na nauce "klimatyczny G3."
Ale potrzebujemy również więcej firm, które podejmą się przyjęcia celów opartych na nauce. Dotyczy to nie tylko ograniczenia emisji dwutlenku węgla, ale także ochrony innych ograniczonych zasobów, zwłaszcza wody, różnorodności biologicznej, żywności i gleby.
Stojące przed nami wyzwania są ogromne, ale możliwości są również wielkie. Obecnie znajdujemy się w fazie przyspieszenia, dopiero teraz zdając sobie sprawę z pilności problemu. Budżet węglowy na utrzymanie się w zgodzie z ociepleniem o 1,5° Celsjusza potrwa (przy obecnych wskaźnikach emisji) do końca tej dekady – co najwyżej. Musimy zacząć ograniczać emisje już teraz. We wszystkich sektorach i na wszystkich poziomach.
Jak pokazują nasze badania, liderzy biznesu wspierają naukę i wykazują chęć przekształcenia swojej działalności. Pytanie brzmi teraz, czy decydenci zapewnią niezbędne ramy, aby zapewnić wszystkim bezpieczną przyszłość.
Z angielskiego przetłumaczyła Marz McNamer