Nová dohoda pro Řecko
ATÉNY – Tři měsíce jednání mezi řeckou vládou a našimi evropskými a mezinárodními partnery přinesly velké sblížení v otázce kroků potřebných k překonání několikaleté hospodářské krize a zajištění trvalého zotavení v Řecku. Zatím však nepřinesly dohodu. Proč? Jaké kroky jsou zapotřebí k vytvoření životaschopné a vzájemně dohodnuté reformní agendy?
My a naši partneři se už v mnoha věcech shodujeme. Řecká daňová soustava musí projít přestavbou a příjmové instituce se musí zbavit politického a firemního vlivu. Penzijní systém churaví. Úvěrové kanály v ekonomice jsou přerušené. Trh práce je zničený krizí a hluboce segmentovaný, přičemž růst produktivity uvízl na mrtvém bodě. Veřejná správa naléhavě potřebuje modernizaci a veřejné zdroje je nutné využívat efektivněji. Vznik nových firem blokují nepřekonatelné překážky. Konkurence na trzích výrobků je příliš omezená. A nerovnost dosáhla nehorázné úrovně, což brání tomu, aby se společnost sjednotila za nezbytnými reformami.
Pomineme-li tento konsensus, vyžaduje dohoda o novém rozvojovém modelu pro Řecko překonání dvou překážek. Za prvé se musíme shodnout v otázce, jak přistupovat k fiskální konsolidaci Řecka. A za druhé potřebujeme rozsáhlou a všeobecně dohodnutou reformní agendu, která tuto cestu ke konsolidaci vydláždí a probudí důvěru řecké společnosti.
Začneme-li fiskální konsolidací, pak se bezprostřední spor týká metody. Instituce "trojky" (Evropská komise, Evropská centrální banka a Mezinárodní měnový fond) se během let spoléhaly na proces zpětné indukce: stanoví datum (řekněme rok 2020) a cíl v podobě poměru nominálního dluhu k národnímu příjmu (řekněme 120%), jehož musí být dosaženo, než začnou být peněžní trhy pokládány za připravené půjčit Řecku za rozumné sazby. A pak na základě libovolně zvolených předpokladů týkajících se tempa růstu, inflace, výnosů z privatizace a tak dále vypočítají, jaké primární přebytky jsou v každém roce nezbytné, přičemž postupují zpětně až do současnosti.
Výsledkem této metody je podle názoru naší vlády "past úsporných opatření". Když fiskální konsolidace závisí na předem stanoveném dluhovém poměru, jehož má být dosaženo v předem stanoveném bodě v budoucnu, pak primární přebytky potřebné ke splnění těchto cílů jsou tak vysoké, že jejich dopad na soukromý sektor podkopává předpokládaná tempa růstu, a v důsledku toho hatí plánovanou fiskální cestu. Právě to je důvod, proč se předchozí plány fiskální konsolidace Řecka tak křiklavě minuly účinkem.
Naše vláda zastává stanovisko, že zpětná indukce by měla být zrušena. Místo toho bychom měli načrtnout nějaký dopředu orientovaný plán založený na rozumných předpokladech o primárních přebytcích odpovídajících tempům růstu výkonu, čistých investic a zvyšování exportu, které mohou stabilizovat řeckou ekonomiku a dluhový poměr. Pokud to znamená, že poměr dluhu k HDP bude v roce 2020 vyšší než 120%, pak vymyslíme chytré způsoby, jak dluh racionalizovat, reprofilovat či restrukturalizovat – přičemž budeme mít na paměti cíl maximalizovat efektivní současnou hodnotu, která bude navrácena věřitelům Řecka.
Secure your copy of PS Quarterly: The Year Ahead 2023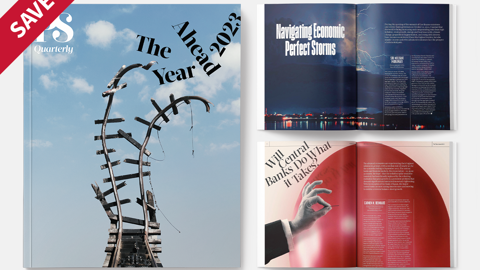 Secure your copy of PS Quarterly: The Year Ahead 2023
Our annual fourth-quarter magazine is here, and available only to Digital Plus and Premium subscribers. Subscribe to Digital Plus today, and save $15.

Kromě nutnosti přesvědčit trojku, že naše analýza dluhové udržitelnosti by se měla vyhnout pasti úsporných opatření, musíme překonat také druhou překážku: "past reforem". Předchozí reformní program, o němž jsou naši partneři tak neoblomně přesvědčeni, že by ho naše vláda neměla omezovat, byl založený na vnitřní devalvaci, snižování mezd a penzí, ztráty ochrany na trhu práce a privatizaci veřejných aktiv za maximální ceny.
Naši partneři věří, že pokud se této agendě poskytne čas, bude fungovat. Budou-li mzdy dále klesat, zvýší se zaměstnanost. Cestou, jak vyléčit nemocný penzijní systém, je snížení penzí. A cílem privatizace by měly být vyšší prodejní ceny, aby se splatil dluh, o němž se mnozí lidé (v soukromí) shodují, že je neudržitelný.
Naše vláda se naopak domnívá, že tento program neuspěl a vyvolal u občanů únavu z reforem. Nejlepším důkazem tohoto neúspěchu je skutečnost, že navzdory obrovskému poklesu mezd a nákladů je růst exportu plochý (k eliminaci deficitu běžného účtu došlo výlučně v důsledku kolapsu importu).
Další mzdové škrty nepomohou firmám orientovaným na export, které se potýkají s úvěrovým zadrhnutím. A další snížení penzí nevyřeší skutečné příčiny potíží penzijního systému (nízkou zaměstnanost a obrovský podíl nezdaněné práce). Taková opatření jen napáchají další škody na už tak přetížené sociální struktuře Řecka, která pak nebude schopna poskytovat podporu, již naše reformní agenda zoufale potřebuje.
Současné neshody s našimi partnery lze překlenout. Naše vláda dychtivě touží racionalizovat penzijní systém (například omezením předčasných odchodů do důchodu), pokračovat v částečné privatizaci veřejných aktiv, řešit nesplácené půjčky, které ucpávají úvěrové kanály v ekonomice, vytvořit plně nezávislou daňovou komisi a podporovat podnikatelského ducha. Přetrvávající názorové rozdíly se týkají našeho chápání vztahů mezi různými reformami a makroekonomickým prostředím.
Nic z toho neznamená, že nemůžeme okamžitě nalézt společnou řeč. Řecká vláda si přeje jít cestou fiskální konsolidace, která dává smysl, a přejeme si reformy, jež všechny strany pokládají za důležité. Naším úkolem je přesvědčit partnery, že naše počínání je spíše strategické než taktické a naše logika zdravá. Jejich úkolem je pak opustit přístup, který ztroskotal.
Z angličtiny přeložil Jiří Kobělka.