Vigilancia de la verdad en la Era Trump
LONDRES – El 6 de octubre, el presidente de Estados Unidos, Donald Trump, publicó un tuit en el que afirmaba que la influenza a veces mata a "más de 100.000" estadounidenses en un año. "¿Vamos a cerrar nuestro país por eso?" preguntó. "¡¡¡No cerraremos, hemos aprendido a vivir con ella, tal como estamos aprendiendo a vivir con COVID, que en la mayoría de las poblaciones es mucho menos letal!!!"
La primera afirmación de Trump es cierta: la gripe mató a más de 100.000 estadounidenses en 1918 y 1957. "Hemos aprendido a vivir con ella", es una cuestión de opinión, mientras que su afirmación sobre que el COVID-19 es "mucho menos letal" que la influenza en la mayoría de las poblaciones es ambigua (¿qué poblaciones y dónde?).
Aparentemente no había nada particularmente inusual acerca del tuit: es bien conocida la afición de Trump por insinuar falsedades, suggestio falsi en latín. Pero, poco después de su publicación, Twitter ocultó este tuit detrás de una advertencia escrita, que indicaba que la publicación había violado las reglas de la plataforma sobre la "difusión de información engañosa y potencialmente dañina relacionada a COVID-19". Facebook fue más allá, y eliminó por completo de su sitio web una publicación idéntica.
Estas controversias en línea se están tornando en cada vez más comunes. En el año 2018, se dijo que la ahora desaparecida firma de consultoría Cambridge Analytica había difundido intencionalmente noticias en las redes sociales para persuadir a los estadounidenses a votar por Trump en las elecciones presidenciales estadounidenses de 2016. Desde entonces, Facebook y Twitter han eliminado millones de cuentas falsas y "bots" (programas informáticos que efectúa automáticamente tareas repetitivas en Internet) que propagaban historias falsas. Esta operación de eliminación de contenidos requirió que las propias plataformas usaran algoritmos de inteligencia artificial para encontrar cuentas sospechosas.
La tensa situación a la que nos ha llevado la tecnología digital se ve reflejada en nuestra dependencia con respecto a que sean las mismas empresas que generan ganancias mediante la permisividad de la "desinformación" las que tomen la iniciativa en relación a la vigilancia de la verdad. Facebook y Twitter no tienen ningún incentivo para cerciorarse de que sólo aparezca publicada información "verdadera" en sus sitios. Por el contrario, estas empresas ganan su dinero recolectando los datos de los usuarios y usándolos para vender anuncios que pueden ser dirigidos de manera individualizada. Cuanto más tiempo pase un usuario en Facebook y Twitter, y cuantos más "me gusta", clics y publicaciones realice, más se benefician estas plataformas, independientemente de la creciente marea de desinformación y ciberanzuelos.
Esta creciente marea recibe, en parte, su energía impulsora de la psicología. Investigadores del Instituto Tecnológico de Massachusetts encontraron que entre 2006 y 2017, las noticias falsas en Twitter tenían un 70% más de probabilidades de ser retuiteadas en comparación con las verdaderas. La explicación más plausible es la de que las noticias falsas tienen un mayor valor novedoso en comparación con la verdad y provocan reacciones más fuertes, en especial sorpresa e indignación. Por lo tanto, ¿cómo pueden las empresas que obtienen usuarios e ingresos provenientes de noticias falsas ser guardianes fiables de las noticias verdaderas?
Subscribe to Project Syndicate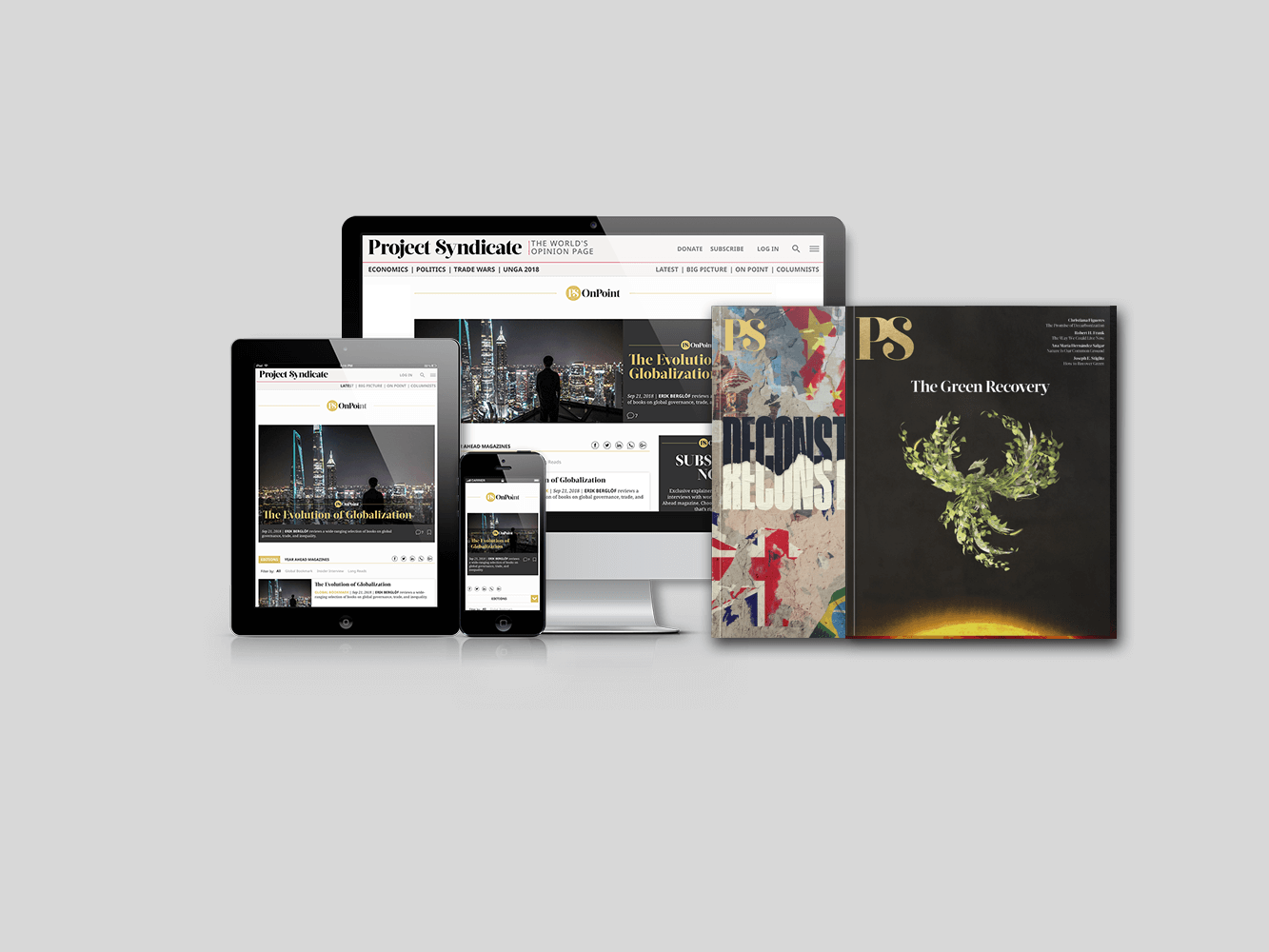 Subscribe to Project Syndicate
Enjoy unlimited access to the ideas and opinions of the world's leading thinkers, including weekly long reads, book reviews, and interviews; The Year Ahead annual print magazine; The Green Recovery special-edition print magazine; the complete PS archive; and more – All for less than $9 a month.
Además, han aumentado las oportunidades de difundir la desinformación. Las redes sociales han amplificado enormemente la audiencia para historias de todo tipo, continuando de esa manera un proceso que comenzó en el siglo XV con la invención por parte de Johannes Gutenberg de la imprenta con caracteres móviles. Así como la innovación de Gutenberg ayudó a arrebatar el control de la producción de conocimiento a la Iglesia Católica Romana, las redes sociales han descentralizado la forma en que recibimos e interpretamos la información. La gran promesa democratizadora de Internet fue que permitiría la comunicación sin restricciones jerárquicas de arriba hacia abajo. Pero el resultado ha sido igualar la credibilidad de la información, independientemente de su fuente.
Sin embargo, el problema es más fundamental y se sintetiza en: "¿Qué es la verdad?"; la interrogante que planteó a Jesús el ocurrente Poncio Pilato. Hubo una época en que la verdad era la palabra de Dios. Más tarde, fueron los hallazgos de la ciencia. Hoy en día, incluso se desconfía de la ciencia. Hemos puesto nuestra fe en la evidencia como el camino majestuoso hacia la verdad. Pero los hechos se pueden manipular fácilmente. Esto ha llevado a los posmodernistas a afirmar que toda verdad es relativa; peor aún, es construida por los poderosos para mantener su poder.
Entonces, la verdad, tal como ocurre con la belleza, está en los ojos de quien mira. Esto deja mucho margen para que cada lado relate su propia historia, y no se preocupe demasiado por la precisión fáctica de la misma. De manera más general, estos tres factores – la psicología humana, la amplificación del mensaje mediante la tecnología, y la cultura posmodernista – están destinados a expandir el ámbito de la credulidad y la teoría de la conspiración.
Se trata de un problema grave, porque elimina un terreno común en el que se pueden llevar a cabo deliberaciones y debates democráticos. Sin embargo, no veo ninguna respuesta que salte a la vista. No tengo fe en la voluntad o la capacidad de las empresas de redes sociales para vigilar sus plataformas. Saben que la información "falsa" puede tener malas consecuencias políticas. Pero también saben que difundir historias convincentes, sin importar si son verdaderas o las consecuencias que conllevan, es altamente rentable.
El único incentivo que mueve a estas empresas para que aborden el problema de las noticias falsas es minimizar las críticas periodísticas adversas que esas noticias generaron para dichas empresas. Sin embargo, a menos y hasta que la verdad sea útil para el resultado final, es inútil esperar que cambien de rumbo. Lo mejor que se puede esperar es que hagan esfuerzos visibles, por más superficiales que sean, para eliminar información engañosa o inferencias provenientes de sus sitios web. Pero actos performativos de censura, como el retiro del tuit de Trump son simples fachadas decorativas que no envían señales mayores. Sólo sirve para irritar a los partidarios de Trump y calmar las atribuladas conciencias de sus oponentes liberales.
La alternativa – dejar la vigilancia de la opinión a las autoridades estatales – es igualmente desagradable al paladar, porque reviviría la afirmación insostenible de que existe una sola fuente de verdad, ya sea divina o secular, y que esa fuente debería gobernar la red de Internet.
No tengo solución para este dilema. Tal vez el mejor enfoque sería simplemente aplicar a las plataformas de redes sociales el principio de orden público sobre que es un delito incitar al odio racial. Twitter, Facebook y otros estarían obligados legalmente a eliminar el material de odio. Cualquier decisión tomada por parte de estas empresas tendría que ser comprobable en los tribunales.
No sé cuán efectiva sería esta medida. Pero, sin duda, sería mejor que continuar el debate estéril e interminable sobre qué es lo que se constituye en noticias "falsas".
Traducción del inglés: Rocío L. Barrientos