Las audaces ideas de Elizabeth Warren son insuficientes
CAMBRIDGE – Olvídense de la bolsa y de la baja tasa de desempleo: la economía estadounidense no está funcionando. El crecimiento de la productividad, medida clave de la salud de la economía, se mantiene en un nivel históricamente bajo. La mediana de salarios, un indicador de los niveles de vida de la clase media, está estancada hace cuatro décadas. Hay mucha desigualdad, y el poder de mercado está cada vez más concentrado en manos de unas pocas empresas. Antes los estadounidenses subestimaban a Europa, una tierra de empresas no competitivas con protección estatal. Ahora, los mercados europeos en la mayoría de las industrias parecen más competitivos que los de Estados Unidos.
La indolencia de la clase política estadounidense agravó estos problemas. Dos argumentos trillados dominan los debates sobre política económica hace años. La derecha se quedó con la creencia en el crecimiento con "derrame", que significa hacer cualquier cosa que beneficie a las empresas, porque la rentabilidad corporativa estimulará las inversiones, el empleo y los salarios. Pero lo cierto es que proteger los intereses de las corporaciones ya establecidas y evitar la regulación no alienta la competencia ni la clase de innovaciones que se necesitan para impulsar el crecimiento de la productividad. Ponerse del lado de los patrones a costa de los trabajadores y de los consumidores podrá beneficiar a los accionistas, pero no producirá un saludable crecimiento salarial para el estadounidense medio.
La izquierda, en tanto, ha hecho hincapié en la redistribución, y hace poco se aferró a una serie de propuestas de crear un impuesto a la riqueza para financiar transferencias más generosas o incluso un ingreso básico universal. Es indudable que la economía estadounidense necesita más inversión en infraestructura, una red de seguridad social mejorada y medidas más decididas contra la pobreza. Los impuestos a los ricos alcanzaron mínimos históricos en un momento en que Estados Unidos necesita con urgencia que el gobierno federal recaude y gaste más. Pero históricamente, ninguna sociedad logró una prosperidad ampliamente compartida sólo con la redistribución.
En vez de eso, la prosperidad compartida se apoyó por lo general en tres pilares. El primero es la redistribución fiscal, que consiste en usar impuestos a los ricos para proveer servicios públicos y transferencias a los necesitados. El segundo es una oferta abundante de puestos de trabajo con salarios relativamente altos y cierto grado de estabilidad, lo que a su vez depende de la protección legal de los trabajadores (ya que de lo contrario los empleadores reemplazarán esos puestos por otros peor remunerados y de menor calidad).
El tercer pilar es un crecimiento sostenido de la productividad, necesario para apuntalar el crecimiento salarial de toda la población. Para que el crecimiento de la productividad mejore los salarios se necesita una forma específica de cambio tecnológico cuyo objetivo principal no sea sacar a los trabajadores del proceso de producción. Pero también se necesitan regulaciones que impidan que una empresa o unas pocas logren un dominio excesivo en una industria o en toda la economía.
Hasta ahora, en el debate político casi no se habló de una agenda para la creación de empleo de calidad. Pero en un reciente discurso de campaña, la senadora por Massachusetts Elizabeth Warren (una de las principales precandidatas presidenciales demócratas) hizo un planteo muy acertado. Tomando cierta distancia de su énfasis anterior en la tributación de los ultrarricos y la redistribución, Warren recalcó la importancia de un crecimiento generalizado, e incluso identificó algunos de los problemas estructurales que subyacen al estancamiento de la productividad estadounidense.
Subscribe now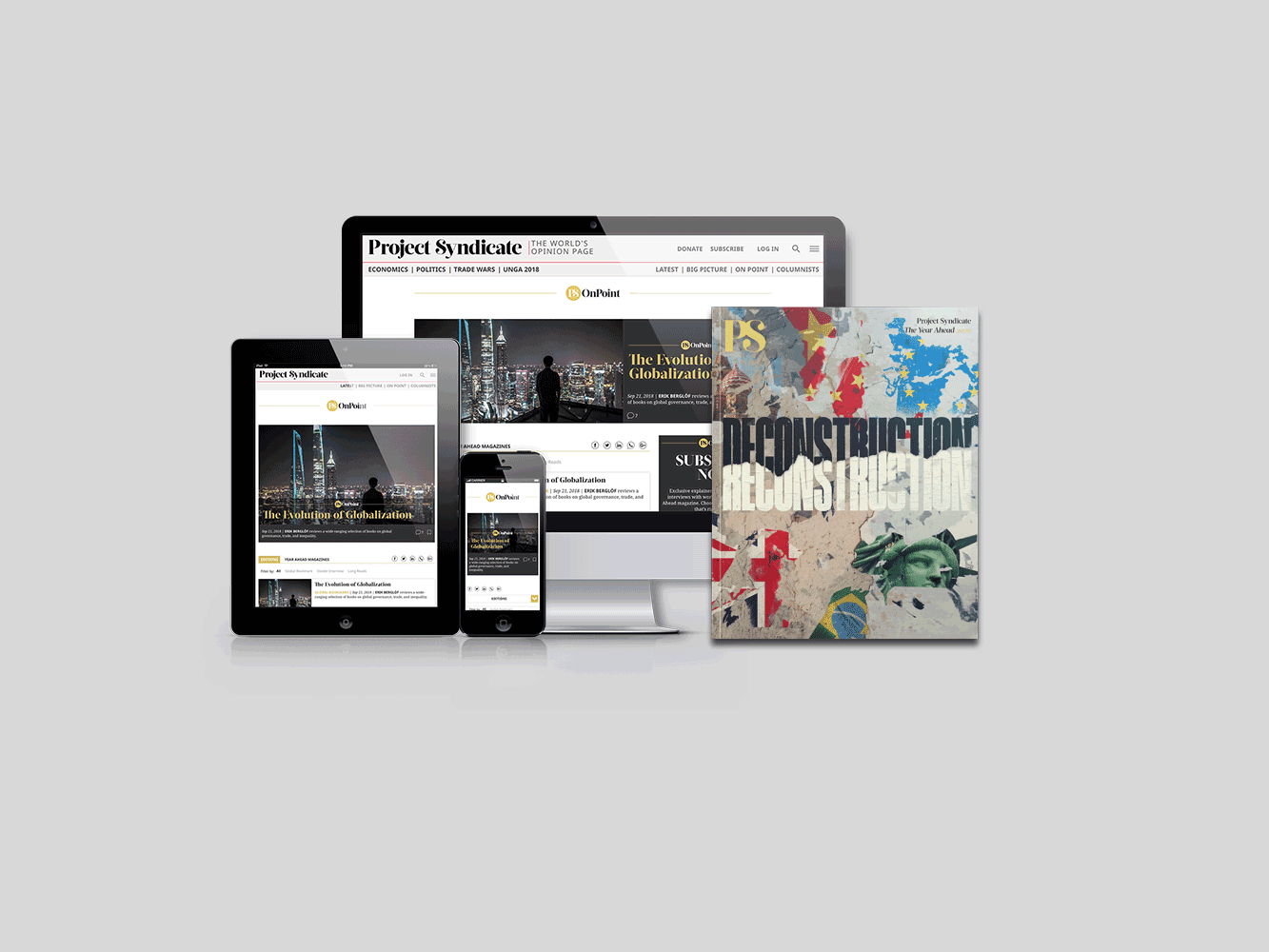 Subscribe now
Subscribe today and get unlimited access to OnPoint, the Big Picture, the PS archive of more than 14,000 commentaries, and our annual magazine, for less than $2 a week.
Ojalá este discurso sea un punto de inflexión en la campaña de Warren, y para los demócratas en general. Pero incluso así, los demócratas tienen que profundizar en su respuesta a las raíces del mal funcionamiento de la economía estadounidense. La inquietud de Warren por la corrupción y la concentración de mercado (en particular en la industria tecnológica) es correcta. Y también tiene razón cuando defiende mecanismos de protección más firmes para los trabajadores y que tengan más participación en la dirección de las empresas. Pero hasta ahora sólo ha ofrecido una solución parcial.
Imaginemos que se aumenta el salario mínimo federal a 18 dólares por hora y se les da a los trabajadores un lugar en las juntas directivas. El problema fundamental de productividad subsistiría, sólo que ahora muchas empresas automatizarían todavía más tareas y reducirían sus plantillas. La marcada disminución de la participación de los trabajadores en la renta nacional ocurrida en las últimas dos décadas es consecuencia del reemplazo a gran escala de trabajadores por máquinas que hicieron las empresas y de la pérdida de poder de negociación de los trabajadores. Por eso cualquier estrategia para impulsar la creación de empleo de calidad debe incluir más que mecanismos de protección de los trabajadores. Su objetivo central debe ser cambiar la trayectoria tecnológica de la economía, que en el último tiempo apuntó exclusivamente a la automatización.
Por supuesto que la automatización genera un crecimiento más rápido de la productividad, pero no cuando se la lleva demasiado lejos, es decir, cuando las empresas automatizan procesos que las personas podrían seguir ejecutando con más productividad que las máquinas. La obsesión empresarial con la automatización conlleva el riesgo de perder los beneficios alcanzables mediante la mejora tecnológica de la productividad de los trabajadores.
De modo que la pregunta es a qué se debe esa prisa por automatizar en la economía estadounidense. Para empezar, hoy las políticas tributarias en Estados Unidos subsidian la inversión en capital, lo que creó una situación perversa en la que el uso de máquinas puede mejorar las ganancias de las empresas aunque sean menos productivas que las personas, porque el Estado aplica impuestos sobre la nómina pero subsidia la adopción de robots por medio de diversos descuentos impositivos y mecanismos de amortización acelerados. Además, el modelo de negocios predominante de las corporaciones, sobre todo el de las grandes tecnológicas, está trazando el rumbo del desarrollo tecnológico de toda la economía. Cuanto más importancia dé la corporación estadounidense a la automatización, menos se invertirá en tecnologías que puedan usarse para mejorar la productividad de los trabajadores.
Al mismo tiempo, en las últimas décadas hubo una caída drástica del apoyo estatal a las actividades de investigación y desarrollo en el nivel básico. Históricamente, la financiación pública fue esencial para determinar no sólo la cantidad sino también la dirección de las investigaciones. Muchas de las innovaciones más trascendentales de la posguerra (de las primeras computadoras y numerosos antibióticos al desarrollo de sensores e Internet) fueron alentadas por la demanda del Estado y sostenidas por su generoso apoyo financiero. Estos avances revolucionarios crearon nuevas oportunidades productivas para los trabajadores, e impulsaron el crecimiento del empleo de calidad en la economía. Pero al disminuir la financiación pública, las nuevas investigaciones fueron convergiendo en torno de paradigmas ya existentes, y han seguido la ruta de menor resistencia hacia la automatización del trabajo.
De modo que para ser eficaz, una agenda de política económica para el siglo XXI tiene que influir en la dirección del desarrollo y la implementación de tecnologías, y recuperar el poder de negociación de los trabajadores. Felizmente, ambos objetivos son complementarios. La trayectoria actual, donde las grandes empresas deciden la agenda, llevará a una automatización creciente; mientras que una mayor representación de los trabajadores, combinada con una estrategia de innovación definida en forma más democrática, creará condiciones para que Estados Unidos aumente la productividad y genere mejores oportunidades para el conjunto de los ciudadanos.
Esperemos que el nuevo énfasis de Warren sea el primer paso en esa dirección.
Traducción: Esteban Flamini