Los nazis griegos van a la cárcel, pero su veneno persiste
ATENAS – El 7 de octubre fue un buen día para los demócratas. La Corte de Apelaciones griega mantuvo las sentencias de cárcel recibidas por los líderes de Aurora Dorada, el único partido abiertamente nazi que ha ganado escaños en algún parlamento desde los años 40, acusados de asesinato, lesiones corporales graves y dirigir una organización criminal. Afuera de los tribunales, una multitud de 20.000 atenienses celebraba.
Nuestra celebración duró precisamente 40 segundos, antes de que la policía nos dispersara con gases lacrimógenos. Casi asfixiados, yo y mi esposa intentamos unirnos a cientos de otros que luchaban por escapar por una estrecha callejuela hacia la seguridad del Monte Licabeto. Pero allí estaba desplegada una decena de efectivos policiales, que disparaban latas de gases a la multitud desesperada. Le pedí al oficial a cargo que cesaran. "No tiene sentido lanzar gases a gente que se está yendo a casa", le dije con calma. Me insultó. Cuando le mostré mi credencial de identificación como parlamentario, su respuesta me sorprendió" "Otro motivo más para mandarle a la mierda".
El encarcelamiento de los líderes nazi griegos es una victoria decisiva contra la reaparición del extremismo de derechas en Europa. Pero mientras eran enviado a prisión, sus ideas, modales y odio a la democracia parlamentaria vestían uniforme policial y sembraban el terror en las calles.
Una semana más tarde, un funcionario de asuntos internos me entrevistó como parte de una investigación generada por mi testimonio. No pude reconocer el rostro del policía antidisturbios, porque en los momentos del incidente era incapaz de respirar ni ver adecuadamente. Pero sí reconocía una cosa: la mirada de desprecio tranquilo en sus ojos, que me recordó la de Kapnias, que alguna vez fuera un interrogador formado por la Gestapo.
Lo conocí en 1991. Mi primer recuerdo de él es parado junto a sus cabras, en la granja del Peloponeso del Sur que compartía con su esposa, Yiayia Georgia, a quien visitaba por motivos de familia y cuya vida merece ser narrada por un dramaturgo con talento. Si bien la reputación de Kapnias lo precedía, no estaba preparado para la silenciosa ferocidad de la bienvenida de esa noche.
Tras instalarme en el dormitorio que Georgia me había preparado con adoración y comido pan con ellos, me excusé y conduje a un pueblo en las cercanías para reunirme con amigos locales. A mi regreso, bien pasada la medianoche, pude escuchar los ronquidos de Kapnias y los maullidos de algunos gatos en celo. Agotado, me fui a la cama. Bajo la almohada habían puesto dos libros.
Subscribe to Project Syndicate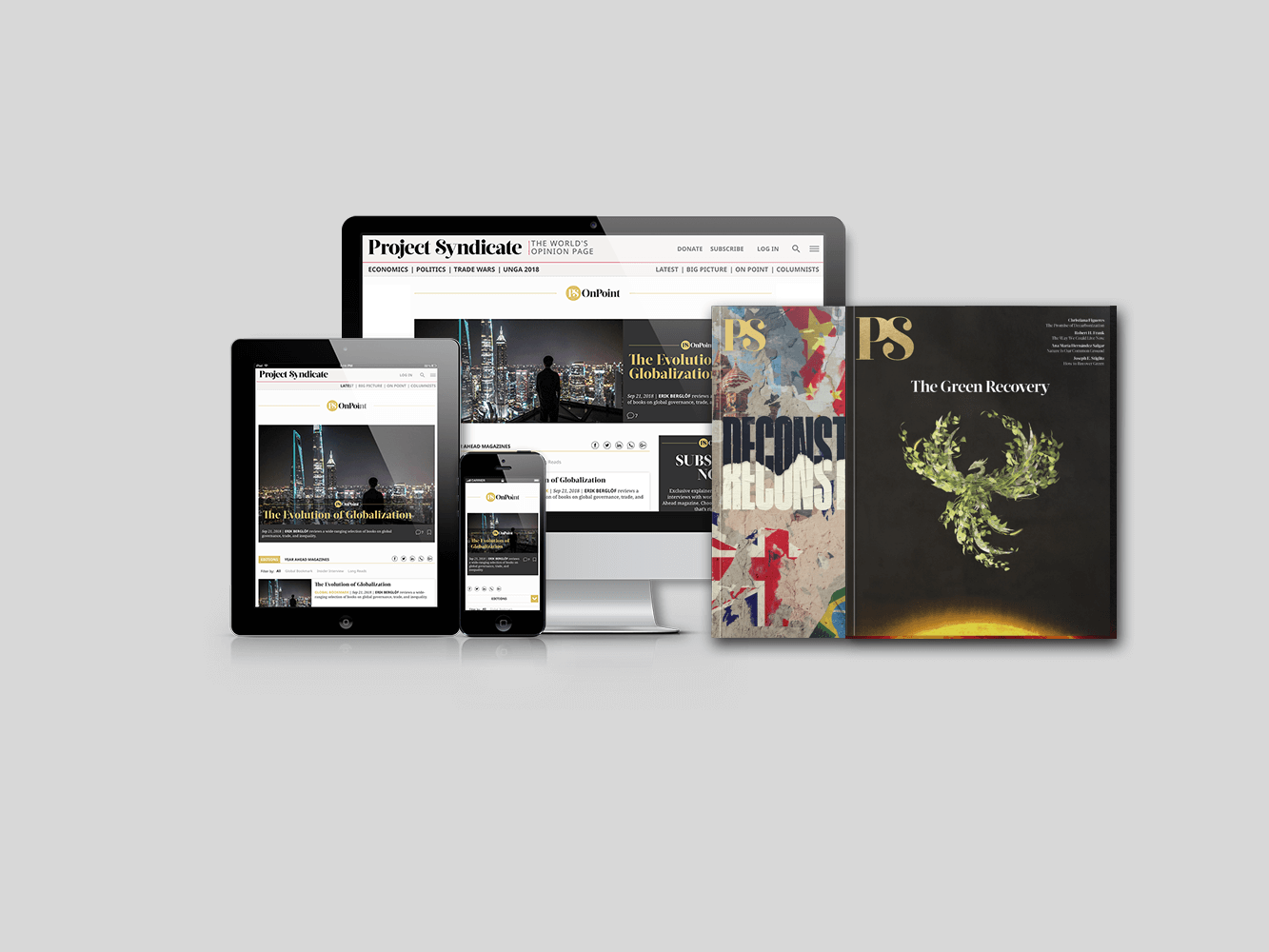 Subscribe to Project Syndicate
Enjoy unlimited access to the ideas and opinions of the world's leading thinkers, including weekly long reads, book reviews, and interviews; The Year Ahead annual print magazine; The Green Recovery special-edition print magazine; the complete PS archive; and more – All for less than $9 a month.
Uno se titulaba Memorias de un Primer Ministro, escrito por el último primer ministro de la dictadura de mi juventud, un títere nombrado por el brigadier que llevó a la junta neofascista hacia territorio neonazi tras la masacre de estudiantes del 17 de noviembre de 1973. El segundo era una pequeña y desgastada edición encuadernada de Mein Kampf, publicada en Alemania en 1934. Supuse que era material de lectura nocturna para el visitante izquierdista, cortesía de un campesino semianalfabeto que trataba de marcar territorio.
En su adolescencia, Kapnias fue un siervo "intocable" que trabajaba la tierra para el padre de Georgia, una especie de noble del pueblo montañoso donde nació y que actuaba como enlace entre la inteligencia británica y los partisanos de izquierdas locales, saboteando al unísono una brigada cercana de la Wehrmacht y varios pelotones de soldados italianos. Georgia, la belleza local, se enamoró y se casó en secreto con uno de los partisanos. Con una intensa guerra como trasfondo, la feliz y desafiante pareja dio a luz a dos niños. 
Mientras tanto, Kapnias, el siervo adolescente, se puso del otro lado: se unió a una unidad paramilitar organizada por la Gestapo local y fue enviado a Creta para aprender las oscuras artes de los interrogatorios y la contrasubversión. Ahí su instructor Hans le regaló la copia encuadernada de Mein Kampf.
A medida que los alemanes se retiraban, Grecia se hundió en una guerra civil de pesadilla. Los aliados se volvieron enemigos, hermanos contra hermanos, hijas contra padres. El marido partisano de Georgia se encontró luchando contra el ejército nacional apoyado por los británicos y del cual el padre de ella, por lealtad a los británicos, era ahora el representante local. Al cabo de dos años, el marido de Georgia había sido muerto por las tropas de su padre. Para completar la tragedia, los camaradas de su esposo lo mataron a su vez. Enviudada por los nacionalistas de su padre y huérfana por los partisanos de su marido, Georgia se quedó sin sustento y con dos niños pequeños.
Era el turno de Kapnias. Tras haber pasado del grupo paramilitar organizado por la Gestapo a la gendarmería local, ahora estaba en posición de vengarse de la clase superior de su pequeño y casi feudal universo. Le hizo una propuesta a Georgia: "Te casas conmigo y evitaré que los de mi calaña asolen la tierra de ustedes y su semilla comunista". Creyendo que no tenía otra alternativa que aceptar, Georgia nunca encontró descanso sino hasta su muerte en 2012.
Cuando lo conocí en 1991, suponía que figuras como Kapnias eran reliquias que irían muriendo poco a poco. Estaba equivocado. Una sensación de derrota permanente, desesperanza y humillación generalizada creó un ambiente en que ha vuelto a despertar el ADN latente del nazismo. Después de que Grecia se sumergiera en una total falta de dignidad tras la bancarrota del estado en 2010, una nueva generación de nazis, con la mirada de Kapnias en los ojos, ocupó sus escaños en el parlamento. Hoy la mayoría de ellos están en prisión por sus terribles crímenes. Pero esa mirada sigue en los ojos de demasiadas personas, no todas vistiendo uniforme.
Traducido del inglés por David Meléndez Tormen