We moeten de digitale innovaties van de gezondheidszorg in goede banen leiden
KAAPSTAD – De digitale technologie zorgt voor een radicale verandering van ons dagelijks leven. Mobiele apparaten controleren onze bewegingen, marketing-algoritmen sturen onze consumptie, en de sociale media geven vorm aan onze kijk op de wereld en onze politieke overtuigingen. Hoewel dergelijke innovaties hun voordelen hebben, brengen ze ook aanzienlijke risico's met zich mee, waaronder het potentieel vergroten van de bestaande ongelijkheid binnen samenlevingen. Dit vooruitzicht is vooral verontrustend als het over de mondiale gezondheidszorg gaat.
Het gaande houden en opschalen van digitale innovaties van de gezondheidszorg is niet bepaald een makkelijk proces. Van de ruim zeshonderd mobiele gezondheidszorginitiatieven die de afgelopen tien jaar zijn opgedoken, hebben er maar weinig een toereikende schaalgrootte bereikt, en nog minder wisten te overleven. Niettemin zijn een paar met veel publiciteit omgeven digitale gezondheidszorginitiatieven – zoals MomConnect in Zuid-Afrika en Mobile Academy, TeCHO+, en ANMOL in India – erin geslaagd om althans gedeeltelijk over te stappen van donorfinanciering op overheidsfinanciering. Deze verandering maakt deel uit van een aanhoudende golf van enthousiasme voor het potentieel van nieuwe technologieën om gezondheidszorgsystemen te verbeteren, en in het verlengde daarvan ook de gezondheid. Het weerspiegelt belangrijke mogelijkheden om de digitale gezondheidszorgsector vorm te geven op manieren die iedereen in de samenleving ten goede komen.
De eerlijkheid gebiedt te zeggen dat er al stappen worden gezet om met de gezondheid samenhangende digitale technologieën te positioneren als een ontwrichtende kracht ten goede. De Wereldgezondheidsorganisatie (WHO) heeft onlangs de oprichting bekendgemaakt van een Departement voor Digitale Gezondheidszorg, naast richtlijnen voor digitale gezondheidsinterventies.
Bovendien houden sommige initiatieven die al wereldwijd uitgerold zijn aanzienlijke beloften in. De regeringen van onder meer Ghana, Zuid-Afrika en Tanzania doen bijvoorbeeld hun voordeel met de vrijwel overal aanwezige toegang tot mobiele telefoons om de beperkte interacties met de verstrekkers van gezondheidszorg aan te vullen door de verspreiding van belangrijke gezondheidsinformatie.
Initiatieven, gericht op het uitrusten van de verstrekkers van gezondheidszorg met digitale instrumenten – in India bijvoorbeeld – stellen hen in staat korte metten te maken met de omslachtige papieren archieven en de klinische inhoud van de levering van diensten te verbeteren (met algoritmen die de besluitvorming ondersteunen, video's, en andere inhoud die de interacties tussen patiënt en provider kan verbeteren). Er worden ook pogingen ondernomen om blockchain-technologie te gebruiken om de financieringsstromen in kaart te brengen en de tijdige betaling van gezondheidszorgwerkers in de frontlinie te vergemakkelijken.
Maar er is geen garantie dat digitale innovaties op het gebied van de gezondheidszorg gedeelde voordelen zullen opleveren. Dat is de reden, voordat we verder kunnen gaan met welke nieuwe digitale  technologie dan ook, dat we moeten nadenken over de vraag wie ermee bereikt zal worden, en dat we de motivaties moeten onderzoeken van de diverse spelers die betrokken zijn bij de ontwikkeling en de inzet ervan, evenals de implicaties en de kosten voor zowel gebruikers als gezondheidszorgsystemen.
Subscribe now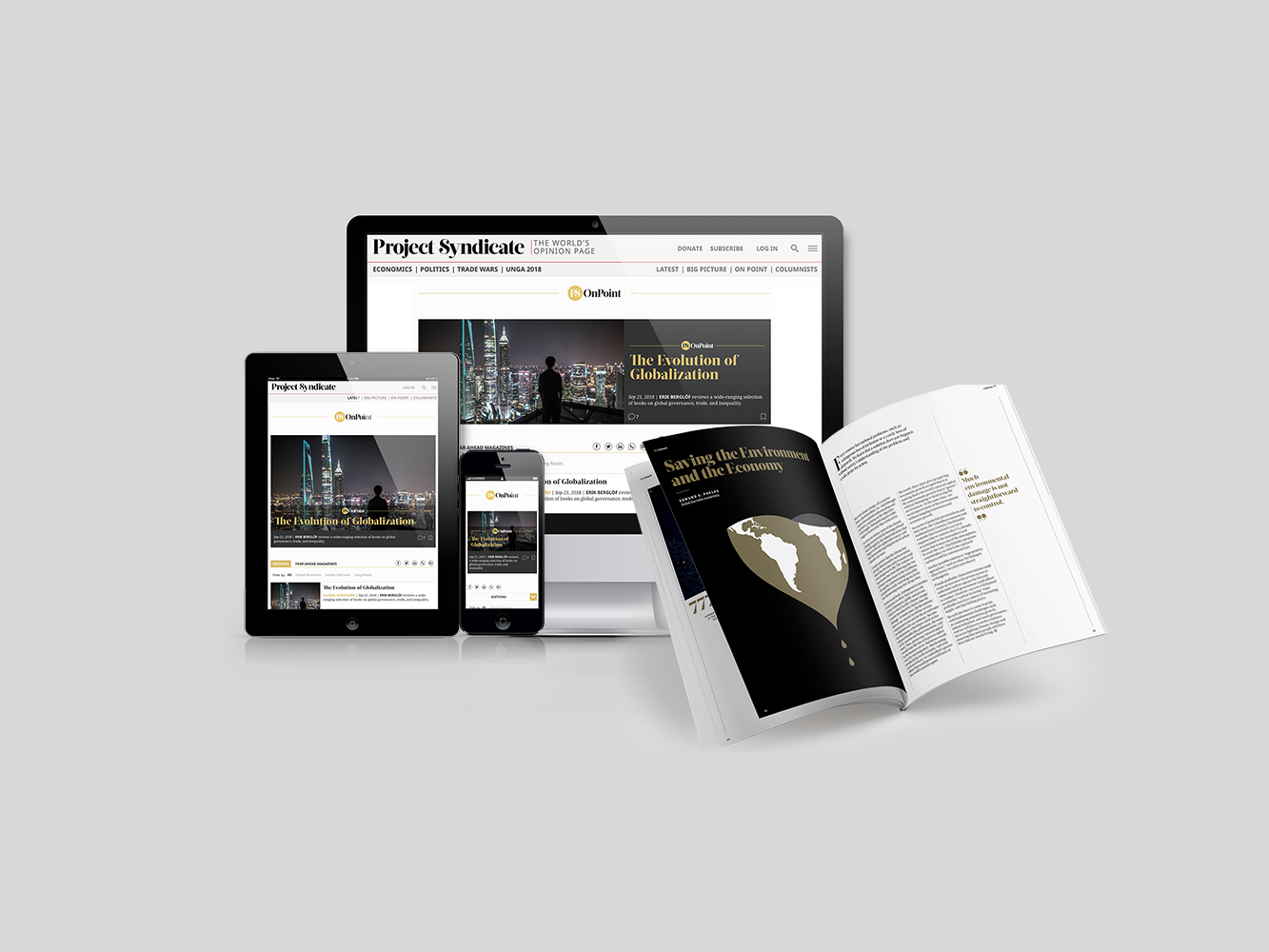 Subscribe now
Get unlimited access to OnPoint, the Big Picture, and the entire PS archive of more than 14,000 commentaries, plus our annual magazine, for less than $2 a week.
Laten we beginnen met het bereik. Als een product een hoog niveau van digitale geletterdheid vergt, zou het ontoegankelijk kunnen zijn voor mensen die toch al weinig toegang hebben tot onderwijs of gezondheidszorg; als gevolg daarvan zou het aanvaarden ervan de ongelijkheid alleen maar verscherpen en bestendigen. Om het ontwerp, het bereik en de effectiviteit van digitale gezondheidszorgprogramma's te verbeteren moeten de capaciteiten van de gebruikers en de technologische vereisten op één lijn worden gebracht. Als je innovatie wilt verwelkomen moet je ook nederigheid betonen over de grenzen van die technologie en de dringende noodzaak om de gezondheidszorgsystemen te versterken, teneinde ervoor te zorgen dat zij alle leden van de samenleving dienen.
Dan is er de vraag wie de gezondheidszorginnovaties ontwerpt en aflevert – en wie er aansprakelijk voor is. In het verleden hield innovatie de samenwerking in tussen regeringen, donors, NGO's en onderzoeksorganisaties. In het digitale tijdperk hebben nieuwe spelers – zoals mobiele netwerkeigenaren en technologiebedrijven – zich bij dit proces aangesloten, ieder met zijn eigen taal, agenda en prikkels. Zonder bemiddeling kan dit leiden tot een verwrongen machtsdynamiek, waarbij sommige initiatieven "te groot om te mogen mislukken" worden en overheden moeite hebben goed toezicht uit te oefenen.
De bredere potentiële gevolgen voor gebruikers moeten ook in overweging worden genomen. Neem de kwestie van de data-privacy. Digitale gezondheidszorgprogramma's kunnen het vergaren van grote hoeveelheden persoonlijke data inhouden. Als die informatie wordt verzameld, passeert zij een hele reeks kanalen, waardoor zij steeds moeilijker te "de-identificeren" wordt. Dit kan leiden tot grote privacy-risico's, die nog worden verergerd door de verleiding om patiëntgegevens tot een product te maken en te verkopen. Hoewel dit misschien een eenvoudige manier lijkt om meer inkomsten te genereren ter ondersteuning en uitbreiding van gezondheidszorgprogramma's, is de verkoop van particuliere data in strijd met het doel van het opbouwen van vertrouwen in de gezondheidszorgsystemen.
Gelukkig onderkennen sommige overheden dit probleem, en worden er nu pogingen ondernomen om de risico's voor de data-privacy te verzachten. De Europese Unie heeft op dit front het goede voorbeeld gegeven met de onlangs aanvaarde General Data Protection Regulation. Een aantal lage- en middeninkomenslanden volgen nu dit voorbeeld met hun eigen standaarden op het gebied van de data-privacy.
Maar het reguleren van bestaande activiteiten is pas de eerste stap. Gezien de onmogelijkheid om vooruit te lopen op alle manieren waarop data in de toekomst gebruikt kunnen worden, moeten er robuuste beheersstructuren komen die de transparantie en de aansprakelijkheid bevorderen. Anders kan de digitale innovatie zich heel snel ontwikkelen tot een soort "Wilde Westen," een wetteloze omgeving waarin mensen aan de gunsten zijn overgeleverd van om het even welke sterke nieuwe innovator er ook maar langskomt.
Het volgend jaar te houden Sixth Global Symposium on Health Systems Research zal zich richten op het verband tussen het rentmeesterschap van de overheid, de innovatie en de aansprakelijkheid. Alleen met een heldere beoordeling van iedere nieuwe technologie – zoals de vraag wie er verantwoordelijk voor is en wie eventueel achterop zou kunnen raken als zij wordt toegepast – kunnen we ervoor zorgen dat de digitale revolutie zijn belofte waarmaakt om de mondiale gezondheidszorg te verbeteren.
Vertaling: Menno Grootveld
, ,