La lista dei desideri degli investitori finanziari per il 2018
NEWPORT BEACH – Se gli investitori finanziari dovessero scrivere una letterina a Babbo Natale, probabilmente sarebbero tentati di chiedere la continuazione della combinazione insolita di fattori che ha dominato nell'ultimo anno: volatilità di mercato ultra-bassa, valori di asset finanziari in forte espansione, correlazioni che riducono il costo della mitigazione di rischio del portafoglio e promettono nuove opportunità (come Bitcoin). Ma prima di compilare la lista dei desideri, gli investitori dovrebbero considerare i rischi a lungo termine associati alla separazione dei mercati finanziari dai fondamentali economici e politici.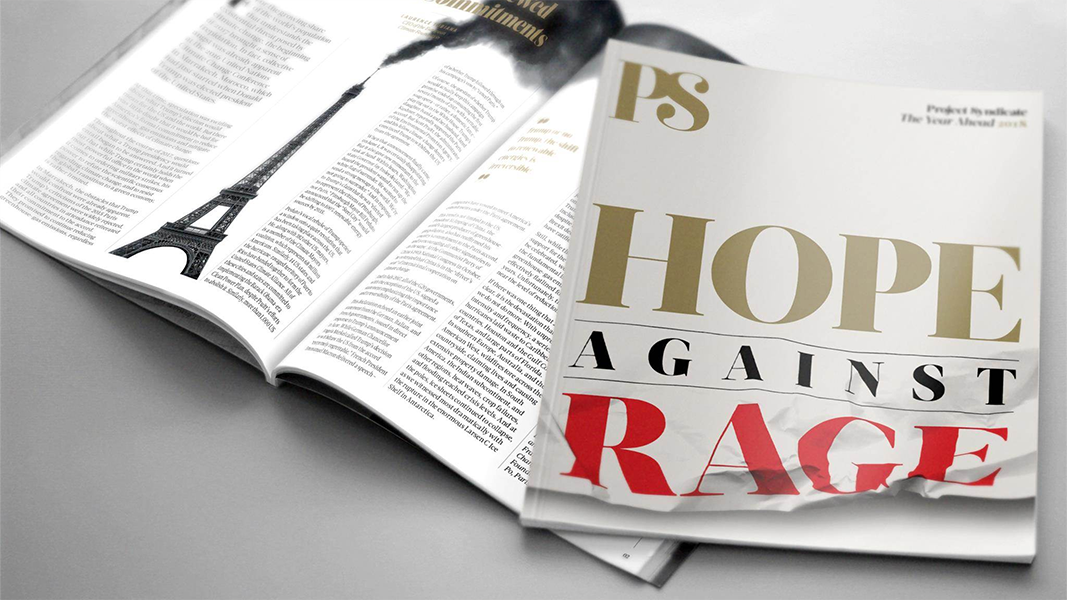 The Year Ahead 2018
The world's leading thinkers and policymakers examine what's come apart in the past year, and anticipate what will define the year ahead.
Gli investitori potrebbero essere perdonati perché sperano in qualcosa di più. Dopotutto, a meno di un mese dalla fine, il 2017 si appresta a essere ricordato come un anno enormemente, se non storicamente, gratificante per loro. Al 12 dicembre, i mercati azionari globali, e in particolare l'indice S&P, avevano guadagnato intorno al 20% nell'anno in corso - in cima a una corsa pluriennale già forte. A ciò si aggiunge una volatilità insolitamente bassa - negli Stati Uniti, il 2017 finora ha mostrato la perdita giornaliera più bassa nell'intera storia dell'indice S&P 500 – e sono stati pochi i motivi che hanno tenuto gli investitori svegli di notte.
Di solito, i rendimenti azionari così forti sono accompagnati da prezzi più bassi per i titoli di stato - la cosiddetta correlazione negativa tra attività rischiose e sicure. Non è stato così nel 2017. Nonostante l'impressionante rally azionario, il prezzo dei buoni del Tesoro Usa a lungo termine è stato più alto all'inizio di dicembre che all'inizio dell'anno.
E poi c'è il rapido aumento della criptovaluta Bitcoin. Con il prezzo che ha subito un'impennata impressionante quest'anno (da circa 1.000 dollari a oltre 16.000 al 12 dicembre), anche una piccola allocazione di Bitcoin ha fatto una differenza sostanziale nei portafogli degli investitori.
Questa insolita situazione è stata resa possibile da cinque fattori principali.
·         Una ripresa sincronizzata della crescita economica globale, che continua a rafforzarsi.
·         Progressi degli Stati Uniti sulle politiche pro-crescita.
·         Normalizzazione della politica monetaria (che è ancora in corso) da parte della Federal Reserve.
·         Prodotti di investimento passivi che attraggono ampi flussi di denaro.
·         Continue iniezioni di liquidità da tre grandi banche centrali - Banca del Giappone (BOJ), Banca centrale europea (BCE), Banca popolare cinese (PBOC) - che, insieme ai bilanci societari ricchi di liquidità, hanno contribuito a ridurre i costi di finanziamento per un gruppo significativo di famiglie e imprese.
Ora le notizie meno incoraggianti: senza continui miglioramenti economici e politici, i fattori che hanno rallegrato gli investitori nel 2017 rischiano di generare uno spiacevole rovescio della fortuna. Dopo tutto, la forte performance di quest'anno è stata sostenuta in modo significativo dai rendimenti "presi in prestito" dagli anni futuri.
Per quanto riguarda la mitigazione del rischio del portafoglio, l'aumento dei prezzi dei titoli di Stato lascia poca possibilità a questi asset tradizionalmente sicuri di compensare un possibile calo delle azioni. Dato il numero di modelli di valore a rischio che funzionano, la persistenza di una bassa volatilità ha comportato contrattazioni affollate in un certo numero di aree, che potrebbero rivelarsi tecnicamente fragili.
Per quanto riguarda Bitcoin, la sua ascesa vertiginosa - alimentata in parte dalla crescente partecipazione di investitori istituzionali - potrebbe significare che è sulla via del consenso generale. Ma potrebbe anche rivelarsi poco più di una grande bolla finanziaria, che provoca gravi danni quando giunge al collasso inevitabile.
Allora, cosa dovrebbero sperare gli investitori nel prossimo anno? In generale, la priorità principale deve essere il miglioramento dei fondamentali economici e politici in modo da avvalorare gli elevati prezzi degli asset esistenti, ponendo al contempo le basi per maggiori guadagni nel tempo.
Raggiungere ciò richiederebbe, negli Stati Uniti, l'espansione delle politiche a favore della crescita, che, come recentemente annunciato dall'amministrazione di Donald Trump, includerebbe l'aggiunta di un piano infrastrutturale alla deregolamentazione e alle misure fiscali. I paesi europei dovrebbero anche perseguire misure più focalizzate sulla crescita a livello nazionale, sostenendo al contempo sforzi regionali più forti, facilitati da una leadership franco-tedesca rinvigorita e orientata alla riforma e da un processo sulla Brexit relativamente ordinato.
Per quanto riguarda il Giappone, il primo ministro Shinzo Abe dovrebbe approfittare della sua maggioranza dominante nel Parlamento, vinta alle elezioni generali di ottobre, per attuare la terza "freccia" dell'Abenomics: riforme strutturali pro-crescita. Infine, per promuovere una crescita stabile, tutte le banche centrali di rilevanza sistemica a livello mondiale - in particolare la Fed, la BOJ, la BCE e la PBOC - dovrebbero continuare a coordinare le loro strategie, al fine di garantire posizioni di politica monetaria coerenti.
Solo con tali sforzi l'attuale ripresa nella crescita globale svilupperà le radici strutturali necessarie a renderla duratura, equilibrata e inclusiva nel medio termine. Ciò è tanto più critico in un momento caratterizzato dal rischio geopolitico e dalla dinamica incerta della produttività, dei salari e dell'inflazione.
Per quanto allettante possa essere concentrare i desideri di Natale sui nostri desideri immediati, è fondamentale che quest'anno la lista dei desideri degli investitori tenga conto del grande quadro economico e politico.