Mitos da migração versus factos económicos
WASHINGTON, DC — Em 19 de Dezembro de 2018, a Assembleia Geral das Nações Unidas votou a favor da adopção do Pacto Mundial para Migrações Seguras, Ordenadas e Regulares, com 152 votos a favor, 5 votos contra e 12 abstenções. Os defensores saudaram o pacto como um passo na direcção de uma gestão da migração mais humana e racional , no entanto, a oposição continua a ser considerável.
O pacto não é um tratado juridicamente vinculativo, nem garante novos direitos para os migrantes. Na verdade, os 23 objectivos do pacto foram elaborados com base em dois anos de discussões alargadas e seis rondas de negociações, focados especificamente na criação de um quadro para a cooperação internacional que não interfira excessivamente nos assuntos internos dos países.
Devido a mal-entendidos sobre o pacto, é benéfico analisar mais detalhadamente o desafio da migração - e os vastos benefícios que um sistema bem gerido pode trazer aos países de acolhimento e aos países de origem.
A migração é motivada, em primeiro lugar e acima de tudo, pela falta de oportunidades económicas no país de origem. Com o nível de rendimento médio em países de rendimento elevado, superior 70 vezes mais do que em países de rendimento baixo, não é de estranhar que muitas pessoas no mundo em desenvolvimento se sintam compelidas a tentar a sua sorte noutro lugar.
Esta tendência é reforçada pelas mudanças demográficas. Ao mesmo tempo que os países de rendimento elevado enfrentam o envelhecimento da população, muitos países de rendimento baixo têm populações crescentes em idade activa e jovens. A ruptura tecnológica também está a colocar pressão nos mercados de trabalho. Além disso, as alterações climáticas, conforme indicado por um recente relatório do Banco Mundial, irá acelerar a tendência através da deslocação de um número estimado de 140 milhões de pessoas das suas casas nas próximas décadas.
Porém, ao contrário da crença popular, quase metade de todos os migrantes não se deslocam de países em desenvolvimento para países desenvolvidos. Em vez disso, migramentre os países em desenvolvimento, muitas vezes dentro da mesma vizinhança.
Subscribe now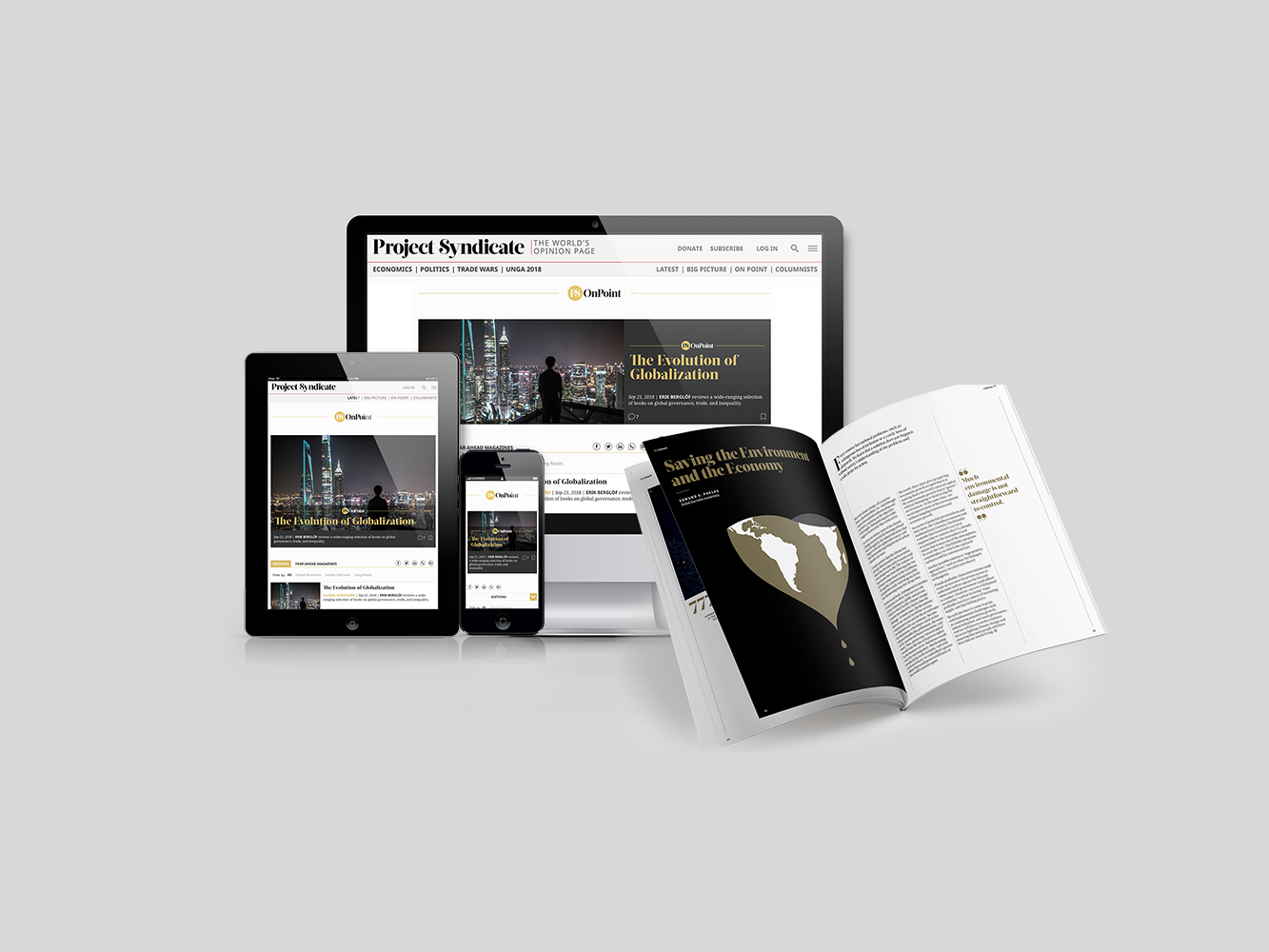 Subscribe now
Get unlimited access to OnPoint, the Big Picture, and the entire PS archive of more than 14,000 commentaries, plus our annual magazine, for less than $2 a week.
Além disso, a migração de retorno está a aumentar, facto que é negligenciado frequentemente, muitas vezes porque os migrantes foram impedidos de entrar no mercado de trabalho ou os seus contratos de trabalho terminaram. Por exemplo, o número de trabalhadores sul-asiáticos registado recentemente nos Estados do Golfo diminuiu significativamente - algures entre os 12% e os 41% - nos últimos dois anos. Entre 2011 e 2017, o número de potenciais repatriados na Europa - requerentes de asilo cujos pedidos foram rejeitados ou que não possuíam documentação - quadruplicou, atingindo os 5,5 milhões. Durante o mesmo período, o número de potenciais repatriados nos Estados Unidos mais do que duplicou, para mais de três milhões. A migração de retorno da Arábia Saudita e da África do Sul também aumentou.
Os migrantes que permanecem nos seus países de acolhimento fazem contribuições substanciais. Embora os 266 milhões de migrantes estimados a nível mundial constituam apenas cerca de 3,4% da população mundial, contribuem com mais do que 9% do PIB.
Para atingir isto, os migrantes têm de superar grandes obstáculos para o sucesso económico. Por exemplo, trabalhadores não qualificados, especialmente aqueles originários dos países pobres, muitas vezes pagam quantias muito elevadas - que podem exceder um ano inteiro de rendimento de um trabalhador migrante em alguns países de destino - a agentes de trabalho sem escrúpulos para encontrarem emprego fora dos seus próprios países. É por isso que os Objectivos de Desenvolvimento Sustentável (ODS) incluem uma meta para reduzir os custos de recrutamento.
A migração também oferece grandes benefícios económicos aos países de origem. Apesar dos migrantes despenderem da maior parte dos seus salários nos seus países de acolhimento - impulsionando a procura aí- também tendem a enviar dinheiro para apoiar as famílias nos seus países de origem. Tais remessas ficaram conhecidas por ultrapassarem a ajuda pública para o desenvolvimento. No ano passado, as remessas para países de rendimento baixo e médio aumentaram em 11%, atingindo os 528 mil milhões de dólares americanos, superando os fluxos de entrada de investimento estrangeiro directo.
[Figura 1]
Globalmente, o maior receptor de remessas é a India (80 mil milhões de dólares americanos), seguidos pela China, Filipinas, México e Egipto. Como parte do PIB, os maiores beneficiários foram Tonga, Quirguizistão, Tajiquistão e Nepal. O aumento das remessas durante 2018 foi devido à melhoria do mercado de trabalho nos EUA e à recuperação dos fluxos provenientes da Rússia e dos Estados do Golfo.
Contudo, o potencial das remessas para apoiar o desenvolvimento sustentável não está a ser cumprido. Um grande obstáculo é o alto custo da transferência de valores.
[Figura 2]
Os migrantes que enviam dinheiro para casa pagam, em média, 7% do total da transferência em si, devido à fraca concorrência no mercado dos serviços de remessas - resultado dos regulamentos rigorosos destinados a combater os crimes financeiros, como o branqueamento de capitais, bem como a dependência de tecnologias ineficientes. Atingir a meta do ODS de reduzir os custos de transferência abaixo dos 3% - o que iria apoiar o progresso em direcção à meta de aumentar o volume total das remessas - vai exigir que os países abordem estes inconvenientes.
Estamos a acompanhar atentamente estas formas frequentemente negligenciadas que permitem à migração apoiar o desenvolvimento, devido às suas ligações com os indicadores do ODS. No entanto, investigações recentes desmascaram também outros mitos de migração, mostrando, por exemplo, que os migrantes nem impõem uma carga fiscal significativa nos países de acolhimento nem depreciam os salários dos trabalhadores nativos com baixa especialização.
Os fluxos migratórios estão a aumentar - uma tendência que deverá continuar. As políticas de migração fragmentadas moldadas por mitos populares não conseguem gerir eficazmente este processo e, muito menos, aproveitar as oportunidades para estimular o desenvolvimento que a migração cria. Apenas uma abordagem coordenada, tal como previsto no Pacto Global, pode fazer isso.
,