Má šanci globální klimatická solidarita?
NEW YORK – Navzdory švitoření o klimatickém úsilí na letošním zasedání Světového ekonomického fóra ve švýcarském Davosu se současné environmentální vyhlídky světa jeví ponuře. Překážky jsou tři: popírání změny klimatu, ekonomická stránka snižování emisí skleníkových plynů a politika mitigačních přístupů, která má sklon ke značnému zpátečnictví.
Podle Mezivládního panelu ke změně klimatu je nezbytné globální emise oxidu uhličitého snížit do roku 2030 o 45 % oproti úrovním roku 2010 a pak do roku 2050 zcela eliminovat, abychom měli alespoň přiměřenou naději, že odvrátíme globální oteplení o 1,5°C nad předprůmyslové úrovně. "Potřebujeme rychlé úspěchy," varuje Program OSN pro životní prostředí ve své nejnovější zprávě o nedostatcích ve vývoji emisí (Emissions Gap Report), "jinak nám cíl ve výši 1,5°C uklouzne z dosahu."
To je velice mírné vyjádření. I když budou splněny současné národně stanovené příspěvky (NDC) přijaté v rámci Pařížské dohody z roku 2015, v roce 2030 budou emise o 38 % vyšší, než bude zapotřebí. Globální průměrné teploty budou na cestě k nárůstu o katastrofálních 2,9-3,4°C do roku 2100, s pokračujícími vzestupy i poté. Cíle NDC by bylo nutné zhruba ztrojnásobit, jen aby se oteplení omezilo na 2°C, a musely by se zvýšit pětinásobně, aby bylo dosaženo mety ve výši 1,5°C.
K tomu současný vývoj nesměřuje. Že by emise CO2 mohly stagnovat, se v nedávné historii zdálo jen v letech 2014-2016, vlivem slabého globálního růstu. Od té doby podle organizace Global Carbon Project emisí opět přibývá, o 2,7 % v roce 2018 a o 0,6 % v roce 2019. Situaci ještě zhoršuje to, že v prosinci 2019 bezútěšně neuspěla Konference OSN o změně klimatu (COP25) a nevyústila v žádné nové klimatické závazky ani jasná sdělení o záměrech pro letošní summit COP26 v Glasgow.
Proč se lidstvo tak zdráhá se zachránit? Zaprvé, mnozí lidé jednoduše prognózy předkládané klimatology nepřijímají. Popírání je však nejméně závažnou ze tří hlavních překážek. Vždy bude existovat menšina, pro niž jsou fakta a logika rušivé nepodstatnosti. Přesto si teď už i americký prezident Donald Trump musí uvědomovat, že změna klimatu podlomí budoucí životaschopnost a ziskovost Mar-a-Lago.
Až se budou časem v reálném světě vršit náklady související s pohromami vyvolávanými klimatem, popírání přestane být až takový problém. Ostatně průzkum, který v listopadu 2019 uskutečnila Yaleova univerzita, zjistil, že 62 % registrovaných voličů ve Spojených státech už by podpořilo prezidenta, který "vyhlásí globální oteplování za stav národní nouze, pokud nebude jednat Kongres".
Subscribe now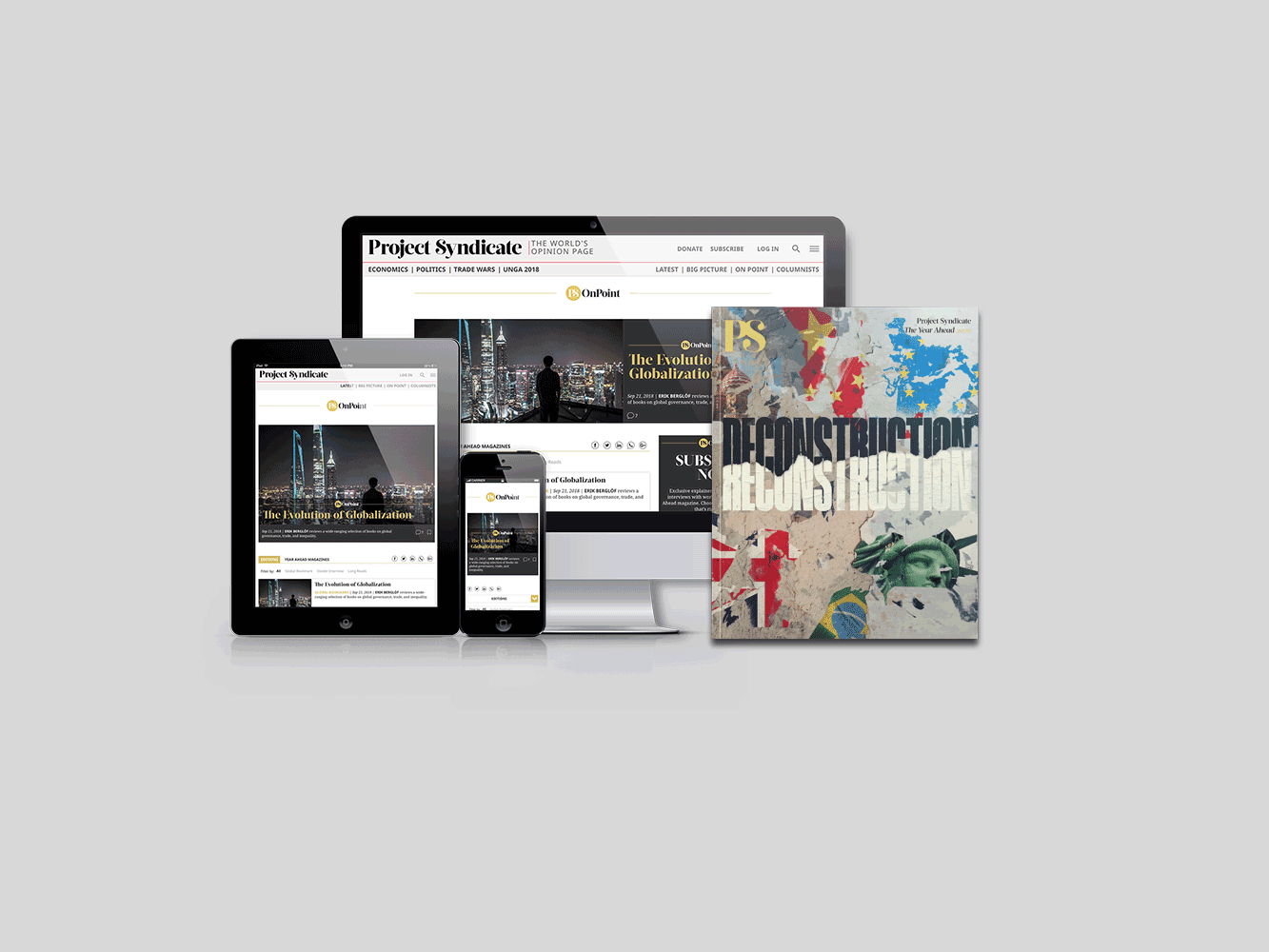 Subscribe now
Subscribe today and get unlimited access to OnPoint, the Big Picture, the PS archive of more than 14,000 commentaries, and our annual magazine, for less than $2 a week.
Druhá zásadní výzva spočívá v tom, že emise skleníkových plynů jsou kvintesenciální ekonomickou externalitou. Změna klimatu neuznává hranice; skleníkové plyny vypouštěné kdekoli nakonec postihnou všechny. To znamená, že tu je obří problém černých pasažérů. Za současných okolností bude vždy pro jednotlivce racionální nechat ostatní, aby snižovali své emise, než aby tak činil sám. Jediný způsob, jak tento problém korigovat, tkví v kolektivní racionalitě čili osvíceném vlastním zájmu. Očekávat skutečně globální snahu usilující o obecné dobro je však za současného stavu multilateralismu vysoký nárok.
Třetí překážkou je to, že účinné politiky snižování skleníkových plynů neúměrně poškozují chudé (jak globálně, tak v jednotlivých zemích). Mezinárodní měnový fond nedávno vypočetl, že současná efektivní globální cena emisí CO2 jsou pouhé dva dolary za tunu. Omezení globálního oteplení na necelé 2°C by však vyžadovalo, aby průměrná efektivní cena do roku 2030 dosáhla 75 dolarů za tunu.
Souhlasím s harvardským ekonomem Kennethem Rogoffem, že pravděpodobně nejlepším řešením změny klimatu, přinejmenším z environmentálního pohledu, by byla jednotná globální daň z uhlíkových emisí. Při zavedení takové daně by se však průměrné ceny elektřiny pro domácnosti během příštího desetiletí zvýšily v součtu o 45 % a ceny benzinu o 15 %. S dopady na distribuci bohatství by tudíž bylo těžké se vypořádat i v bohatých zemích, jak zjistila francouzská vláda poté, co se v roce 2018 pokusila zavést mírné zdanění paliv. Ještě horší je, že od 80. let dochází ve většině vyspělých ekonomik k oslabování účinných mechanismů fiskálního přerozdělování.
Nepoměrně větší distribuční zátěž globální uhlíkové daně by navíc dolehla na chudé země, které doufají, že v nadcházejících desetiletích dosáhnou svižného rozvoje. Kolem 570 milionů lidí jen v subsaharské Africe nemá přístup k základní elektřině; celosvětově se jejich počet blíží 1,2 miliardy.
Netřeba říkat, že dlouho opožděný růst v rozvojových a rozvíjejících se ekonomikách přinese mohutné vzestupy spotřeby energie a emisí skleníkových plynů. V Indii, Číně a mnoha dalších zemích v budoucích letech pravděpodobně přetrvá výstavba uhelných elektráren. Čistá a obnovitelná energie ze slunce a větru bude v těchto zemích fosilní paliva doplňovat, nikoli nahrazovat. Potíže s výkyvy větrné a solární energie znamenají, navzdory pokrokům ve vývoji technologie akumulace elektřiny v bateriích, že přetrvá úloha fosilních paliv a jaderné energetiky.
Vezměme si Indii, na niž připadá 7 % ročních globálních emisí skleníkových plynů, takže je čtvrtým největším producentem emisí, po Číně (27 %), USA (15 %) a Evropské unii (10 %). Je tomu tak navzdory faktu, že indická spotřeba energie na obyvatele je oproti Americe zhruba desetinová. I když se toto číslo do roku 2030 zdvojnásobí, bude stále dosahovat jen poloviny toho, kde byla Čína v roce 2015.
Země jako Indie a státy subsaharské Afriky neobětují kvůli snižování emisí svůj hospodářský rozvoj. Jediným způsobem jak provést kvadraturu tohoto kruhu je rozšířit finanční pomoc rozvojovým a rozvíjejícím se ekonomikám, které procházejí nevyhnutelně energeticky náročným rozvojem, aby si mohly dovolit externalitu skleníkových plynů vhodně strmým zdaněním emisí internalizovat.
Vytrvalé programy rozsáhlé mezinárodní pomoci jsou bohužel nesmírně nepopulární. Vzhledem k tomu, že neuspokojivá je už domácí fiskální solidarita, ta přeshraniční patrně nemá šanci. Dokud se tohle nezmění, existenční krize, kterou si sami způsobujeme, se bude jedině zhoršovat.
Z angličtiny přeložil David Daduč