Když lídři neodcházejí
DUBLIN – Velkolepý vzestup a pád Carlose Ghosna, přezdívaného "Le Cost Killer", který po roce 1999 zachránil Nissan a vytvořil mocný partnerský podnik této japonské automobilky, jejího velkého francouzského akcionáře, společnosti Renault, a japonské Mitsubishi Motors, připomíná divadelní hru kabuki, kde se nakonec prosadí japonská moc. Ve skutečnosti se ale Ghosnův pád podobá spíš klasické řecké tragédii se soudobými německými prvky. Je to příběh o setkání hybris (zpupnosti) s Nemesis. Nejlepší paralelou ke Ghosnovi je přitom německá kancléřka Angela Merkelová.
I hvězdní manažeři či političtí lídři riskují pohromu, přecení-li své síly a zdržují se déle, než je ostatním milé. Právě toho se dopouští Merkelová, neboť v úřadu setrvává už 13 let, takže je nejdéle sloužícím kancléřem od doby, kdy funkci v letech 1982 až 1998 vykonával Helmut Kohl.
Ještě je v živé paměti, že za úlohu při stabilizaci jednotné evropské měny byla Merkelové přisuzována, ať právem či neprávem, hrdinská aureola. Až ale opustí úřad, patrně během příštích několika měsíců, zanechá po sobě dojem citelně splasklé, možná dokonce pokořené osobnosti.
Její osud se přece jen jeví lepší než Ghosnův, jenž byl zatčen, když soukromým letadlem přistál v Tokiu, a čelí teď obviněním, že zpronevěřil finanční prostředky společnosti a vyplatil si miliony dolarů skrytých náhrad. Ať už se nakonec objeví jakákoli fakta, kariéra výkonného manažera s kořeny v Brazílii, Libanonu a Francii, která zahrnovala 18 let řízení Nissanu a 13 let Renaultu, dospěla k náhlému konci.
Z Ghosnova zatčení plyne řada poznatků. Jedním je nově význačná úloha oznamovatelů v japonském podnikovém sektoru. Stejně jako v účetním skandálu roku 2011, jehož součástí byla společnost Olympus, také o Ghosnových údajných přečinech uvědomil vedení společnosti interní zdroj.
Dalším ponaučením je však to, že auditní a jiné pojistky správy podniku ve velkých japonských firmách zůstávají slabé. Pokud Ghosn ve zveřejněném účetnictví Nissanu opravdu zakrýval svůj skutečný příjem, musel mít pomocníky ve finančním oddělení firmy a jejich praktiky měli zjistit auditoři a prošetřit nezávislí ředitelé. Tak nenadálé a opožděné odhalení přečinů výkonného vedení vrhá temný stín na celou firmu.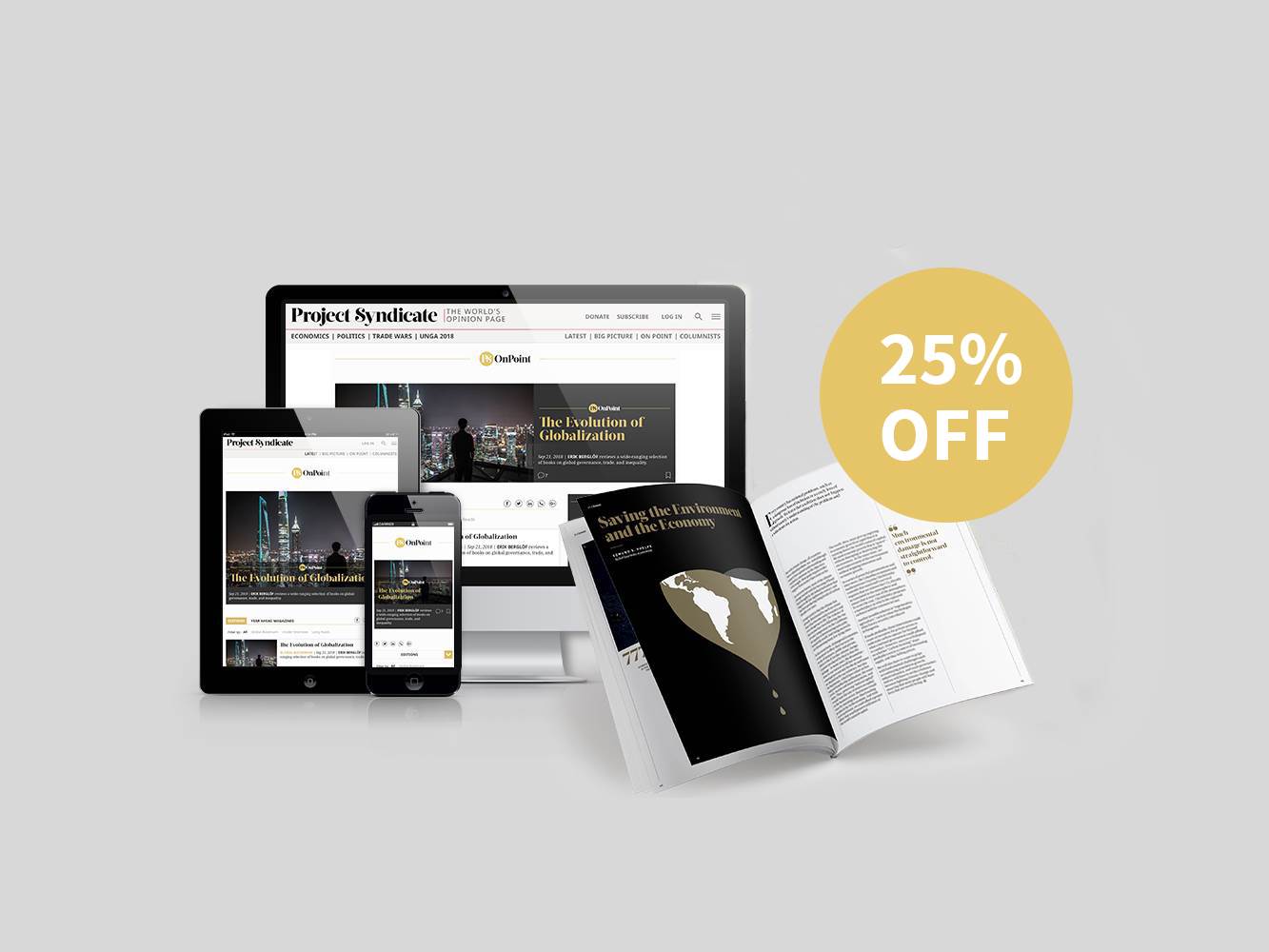 Subscribe now
For a limited time only, get unlimited access to On Point, The Big Picture, and the PS Archive, plus our annual magazine and a tote bag, for just $75.
Pod oním stínem potemnělo i tvrzení, že podniková správa v Japonsku se v poslední době podstatně zlepšila díky reformám, jež povzbudila vláda premiéra Šinza Abeho. Přesto lze toto selhání přehlédnout díky dalšímu rysu tohoto příběhu, který vyšel najevo po zatčení, když Ghosna brutálně vyhodil Hiroto Saikawa, který vedle něj dříve působil jako výkonný spoluředitel: japonští manažeři ve firmě znovu prosadili svou tradiční solidaritu ve snaze vychýlit v alianci Nissan-Renault-Mitsubishi Motors rovnováhu sil od Renaultu a zpátky k Nissanu.
Tímto posunem vzniká riziko destabilizace aliance, ale manažeři Nissanu to zřejmě považují za lepší než být podřazeni faktické fúzi – historky probublávající v Tokiu naznačují, že právě takový komplot Ghosn osnoval. Renault aktuálně v Nissanu vlastní 43% podíl, zatímco Nissan drží 15 % Renaultu a 34 % Mitsubishi Motors. V japonském byznysu je takové křížové vlastnictví běžnou praxí, ale Ghosn a Renault nejspíš mohli za udržitelnější dlouhodobý model pokládat plné vlastnictví.
Hlavní ponaučení z tohoto tragického příběhu však neplyne ze střetu mezi japonskou a evropskou praxí, natož z hašteření o plat a pochybných firemních praktik. Spočívá v tom, že pokud firmu nevlastníte, neměli byste si myslet, že na jejím vrcholu můžete zůstat navždy.
Když loni Ghosn odstoupil jako jeden z výkonných spoluředitelů Nissanu, zůstal předsedou správní rady a zjevně měl za to, že dál může udílet rozkazy. Postarat se o své nástupnictví je klíčový úkol každého lídra, který nesmí nechat na dobu, kdy už je příliš pozdě. To nezvládl, zčásti proto, že vlastně nedokázal odejít.
Právě toho se teď, bereme-li ji za slovo, dopouští Merkelová. V říjnu oznámila, že v prosinci nebude obhajovat post předsedy Křesťanskodemokratické unie, ale prohlásila, že kancléřkou zůstane až do roku 2021. Jenže jakmile bude do čela strany zvolen její nástupce, začne se ozývat volání po jejím okamžitém odchodu na odpočinek – zejména stane-li se vítězem její dávný rival Friedrich Merz.
Udělala by mnohem lépe, kdyby tomuto tlaku předešla tím, že převezme iniciativu a sama oznámí, že v prosinci odejde. Je už příliš pozdě, aby ještě změnila svůj odkaz, jemuž bude vždy vévodit její kontroverzní rozhodnutí z roku 2015 otevřít německé hranice dokořán pro víc než milion žadatelů o azyl ze Sýrie a dalších blízkovýchodních zemí. Její poslední šancí ovlivnit, co o ní budou psát historici, je zvolit si, kdy a jak opustí politické jeviště.
Naproti tomu Ghosn teď svůj odkaz může ovlivnit už jedině tím, co se jeho právníkům podaří prokázat před tím či oním soudem, který proběhne. Kdyby býval vyklidil pole mnohem dřív a důstojně a úplně předal otěže, jeho příběh by zůstal historií velikého úspěchu. Společnosti, jimž kdysi tak dobře sloužil, by přitom stihla mnohem menší újma.
Z angličtiny přeložil David Daduč