Les Objectifs de développement durable doivent être pris au sérieux
NEW DELHI – Lors des réunions de l'Assemblée générale des Nations Unis qui se tiendront plus tard ce mois-ci à New York, les chefs d'État et de gouvernement débattront d'un large éventail de questions importantes – et en particulier des progrès accomplis vers la réalisation des 17 Objectifs de développement durables (ODD). Certains de ces objectifs sont de plus des questions d'actualité brûlante, notamment ceux concernant l'action pour le climat, le travail décent et la croissance économique, une éducation de qualité, tout comme les partenariats qui permettent de réaliser ces objectifs.
Pourtant, ces rencontres mondiales de haut niveau ne suscitent guère l'enthousiasme de l'opinion publique. En fait, rares sont ceux dans le monde à prendre en compte l'importance de ces réunions, qu'ils écartent d'un bâillement ou d'un haussement d'épaule comme n'étant qu'un énième forum de discussion d'une organisation internationale. Et à moins que les gouvernements commencent à prendre plus au sérieux leurs engagements envers les ODD, l'indifférence, voire le cynisme, du grand public ne fera que croître.
Depuis l'adoption des ODD en 2015 – une réalisation remarquable en soi – la « communauté internationale » a échoué à se donner les moyens de les réaliser. L'on peut bien sûr se demander s'il existe toujours une communauté internationale, à la lumière de l'approche unilatérale adoptée par les États-Unis et d'autres pays, de la guerre commerciale sino-américaine et du comportement irrespectueux manifesté par certains dirigeants les uns envers les autres.
La nécessité d'une coopération internationale n'a toutefois jamais été aussi pressante et indispensable – et pas seulement en ce qui concerne le changement climatique face auquel une vision nationale et globale fait cruellement défaut. Surtout, l'activité économique mondiale reste atone, instable et vulnérable à différents risques. Le redressement de la production a été limité et incertain ; même dans les économies les plus dynamiques, il n'a ni permis de créer des emplois de qualité, ni de réduire la précarité. Les inégalités de toutes sortes se sont en fait aggravées depuis que la communauté internationale a commencé à s'intéresser à cette question.
Ces tendances inquiétantes ne sont pas seulement le résultat de politiques nationales, mais également de processus économiques internationaux et des lois et institutions qui les sous-tendent. Si la communauté internationale a certes des comptes à rendre, elle est également en mesure d'améliorer la situation.
Les chefs d'État et de gouvernement devront en particulier s'attaquer à ces questions. En premier lieu, l'architecture économique internationale et les échanges commerciaux et les flux de capitaux qui lui sont associés continuent à creuser les inégalités. La répartition des revenus primaires est par exemple devenue de plus en plus inégalitaire à cause de modifications économiques et juridiques majeures aux plans national et multilatéral. Ces changements comprennent la création de nouveaux « actifs », sous la forme de droits de propriété intellectuelle, l'émergence de nouveaux « produits » comme l'analyse des données, la privatisation de biens communs et sociaux comme la nature et la mainmise du secteur privé sur les services publics. Cette évolution s'est traduite par une concentration accrue des marchés et des monopoles et a encouragé la recherche de rentes par les grandes entreprises. Cette conjoncture a à son tour approfondi la fracture sociale en termes de propriété des actifs et intensifié la concentration des revenus.
Subscribe now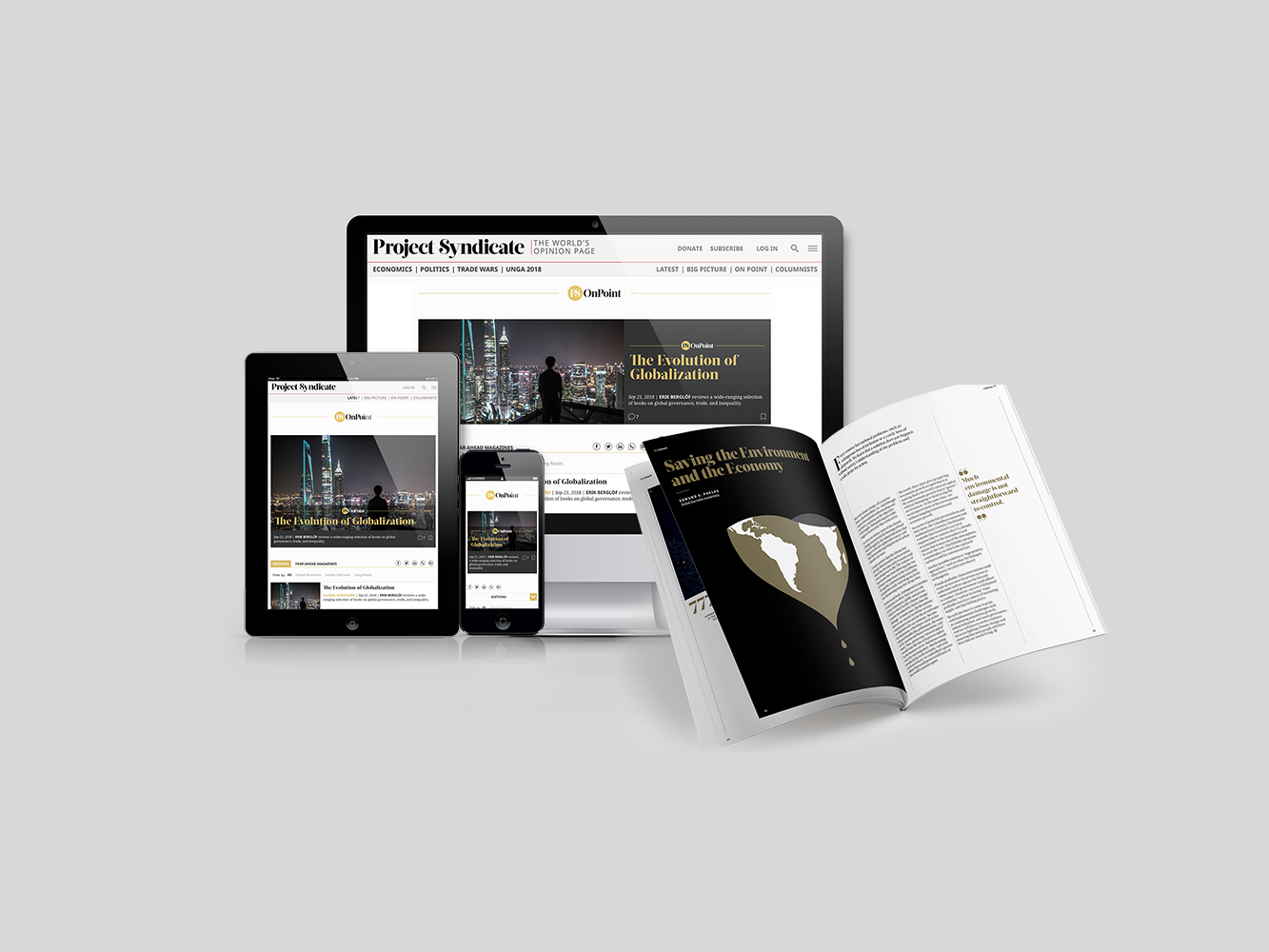 Subscribe now
Subscribe today and get unlimited access to OnPoint, the Big Picture, the PS archive of more than 14,000 commentaries, and our annual magazine, for less than $2 a week.
Ensuite, les gouvernements privilégient de plus en plus la fiscalité indirecte, à caractère régressif, parce les impôts directs ne génèrent plus des recettes fiscales suffisantes. Ce manque à gagner est en grande partie du à l'acceptation, au niveau international, de dispositions juridiques qui permettent aux sociétés multinationales et aux particuliers fortunés d'échapper à l'impôt, et à l'absence d'une coordination et d'un partage d'informations adéquats sur les politiques fiscales des États, une lacune qui permet d'énormes mouvements transfrontaliers illicites de capitaux. Les stratégies d'évasion fiscale des grandes entreprises privent les gouvernements des ressources dont ils ont besoin pour financer les mesures relatives aux ODD et pour répondre aux préoccupations les plus pressantes de leurs citoyens. Cette réglementation financière laxiste et inadéquate, y compris concernant les flux financiers transfrontaliers, a également accru l'instabilité économique et la concentration du pouvoir économique.
Enfin, l'accent mis à tort sur les mesures d'austérité budgétaires réduit la marge de manœuvre des gouvernements dans le monde entier, aggravant les inégalités existantes et engendrant de nouvelles tensions sociales. L'obsession des décideurs politiques pour la discipline budgétaire accentue et prolonge les cycles de ralentissement économique et empêche une reprise générale et durable dans de nombreux pays. Elle bloque également les investissements publics dans l'économie verte, nécessaires à la décarbonisation des économies et à des modes de production et de consommation plus durables au plan environnemental. Et les politiques d'austérité font peser la charge des ajustements économiques sur les familles, notamment par le biais du travail non rémunéré des femmes au sein des ménages.
Plus rien ne justifie vraiment ces mesures d'austérité aujourd'hui. Parmi les économies avancées, le Portugal a par exemple adopté des politiques économiques qui lui ont permis de tourner la page de l'austérité et de renouer avec la croissance. Et les pays en développement comme la Chine et le Vietnam,  qui ont appliqué des politiques macroéconomiques hétérodoxes, au lieu des mesures habituellement prescrites par le Fond monétaire international, s'en sortent beaucoup mieux que d'autres. Et pourtant le FMI, avec l'appui d'autres institutions internationales, continue à préconiser des politiques d'orthodoxie budgétaire. 
Les ODD, dont le but est d'éliminer la pauvreté, de protéger la planète et de promouvoir une croissance économique pour tous, portent la promesse d'une amélioration substantielle des niveaux de vie. Quatre ans après l'adoption de ces objectifs, trop nombreux sont pourtant ceux dont les conditions de vie se sont détériorées.
Les chefs d'État et de gouvernement réunis ce mois-ci au siège des Nations unis doivent démontrer qu'ils entendent sérieusement relever les défis cruciaux du monde actuel et réaliser les Objectifs de développement durable. À défaut, ce sera sans surprise que les citoyens ignoreront ce qui se dit dans ces réunions et détourneront leur attention de ces questions fondamentales.