Acecha en Alemania el socialismo de los tontos
BERLÍN – Si las encuestas de opinión contaran como elecciones, grandes partes de Alemania ya estarían gobernadas por la ultraderecha. En varios estados del este de Alemania, Alternative für Deutschland (AfD) se ha convertido en la principal fuerza política; en casi todo el resto del país, está segunda, a la par o un poco por delante del conflictuado Partido Socialdemócrata (SPD) y sólo superada por la Unión Demócrata Cristiana (CDU) de la canciller Angela Merkel.
Y puede empeorar en las próximas semanas. En las elecciones regionales que se celebrarán en Baviera el 14 de octubre y en Hesse dos semanas después, es casi seguro que AfD entrará a los dos únicos parlamentos regionales donde todavía no hay representación de la ultraderecha.
Esta oleada sigue recibiendo impulso del temor a la inmigración. Los recientes disturbios xenófobos y las contramarchas por la tolerancia en la ciudad oriental de Chemnitz fueron un claro recordatorio de hasta qué punto la opinión pública alemana está dividida en torno a las migraciones.
Pero catalogar a AfD como un partido xenófobo monotemático sería un peligroso error de cálculo. AfD siempre ha sido un camaleón de la política, hábil para explotar temas mal manejados. Empezó su recorrido de furia con la crisis del euro, continuó con las migraciones tras el verano europeo de 2015, y finalmente encontró en el Islam y la integración dos arietes para su acometida en pos de apoyo; y en cada ronda fue aumentando su poder de atracción. Ahora parece que encontró otro tema: el rechazo a la economía liberal y un etnosocialismo vulgar.
Este giro hacia temas de "justicia social" es contrario a la intuición. AfD nació en 2013 como un eurocrítico "partido de profesores", muchos de ellos liberales en lo económico, y sus descendientes aún conservan el neoliberalismo en su ADN. Todavía hoy, las declaraciones oficiales del partido promueven el libre comercio, una mayor competencia, la reducción de impuestos y la austeridad en el sur de Europa.
Pero lo que servía para el antiguo partido de profesores no allanará el camino de AfD al poder. Muchos votantes de clase obrera (particularmente en el este de Alemania) no quieren oír hablar de neoliberalismo. Consciente de esto, la dirigencia de AfD comenzó hace poco a mudar su primera piel promercado, que ya le quedaba chica. El objetivo es convertir a AfD en un nuevo partido de masas, un Volkspartei, capaz de ser una amenaza mortal a lo que queda del SPD, y al sistema político alemán en general.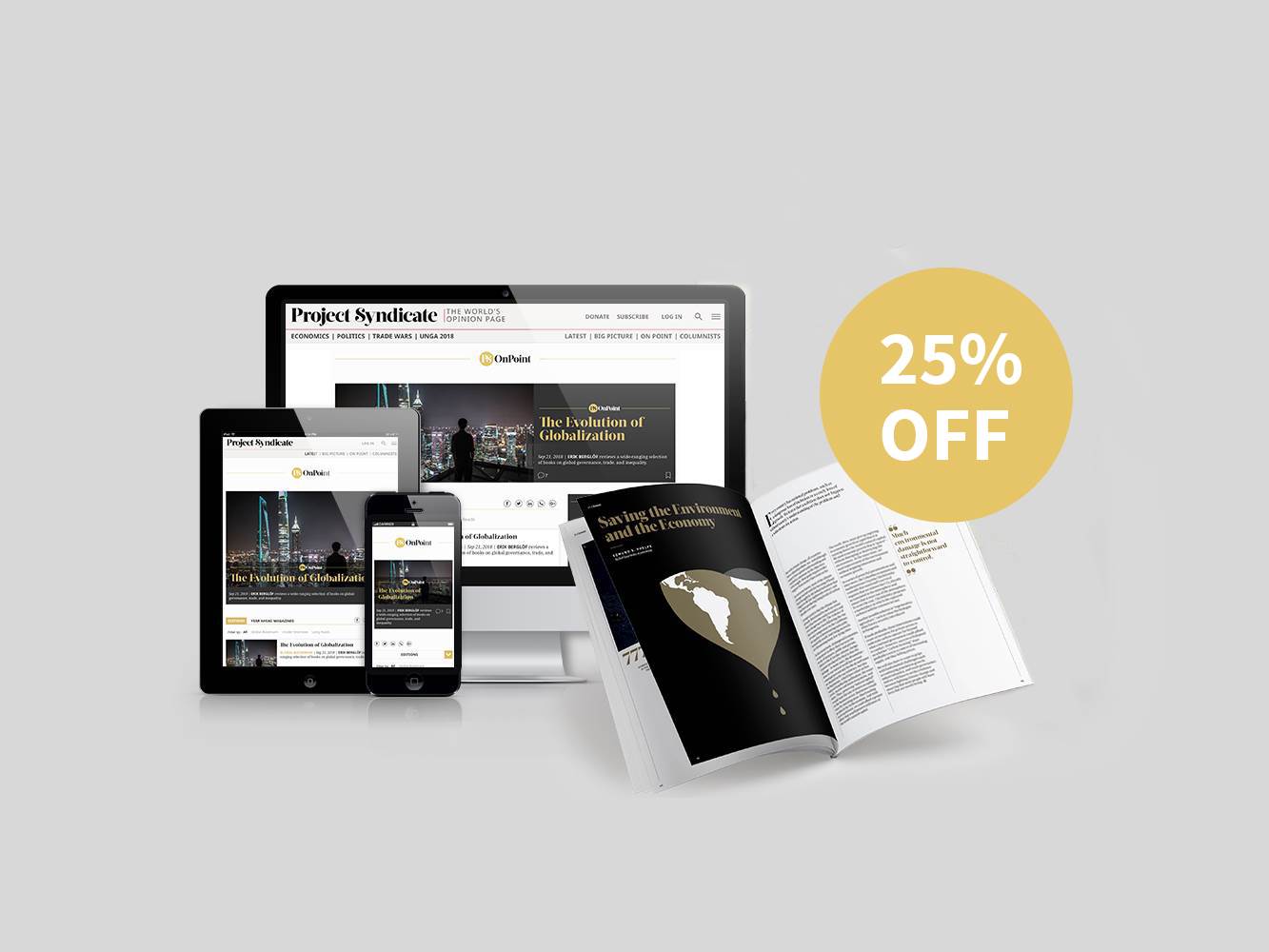 Subscribe now
For a limited time only, get unlimited access to On Point, The Big Picture, and the PS Archive, plus our annual magazine and a tote bag, for just $75.
La campaña de AfD en Baviera y Hesse ya refleja este cambio. Propugna aumentar las pensiones y mejorar los servicios médicos en áreas rurales, y critica las altas rentas; el objetivo del partido es "ser social sin volverse rojo", como expresa un eslogan de campaña. El líder de AfD en Brandemburgo, Andreas Kalbitz, anunció hace poco que en las elecciones del año entrante en tres estados del este de Alemania, el partido va a centrarse en la "justicia social".
Los impulsores de una AfD más "socialista" están en el este de Alemania, donde dirigentes agitadores como Björn Höcke (Turingia) vienen desde hace mucho pidiendo "un partido del patriotismo y la solidaridad". Muchos ven en esto un tributo apenas disimulado al nacionalsocialismo. Hace poco, Höcke y Jürgen Pohl, un parlamentario de AfD, presentaron algunos de los ingredientes principales del programa, entre ellos un aumento de las pensiones y la inclusión de los autoempleados en los fondos de pensiones estatales (políticas que se centrarían en los alemanes étnicos).
A principios del año entrante, AfD celebrará un congreso especial del partido para formalizar los cambios programáticos y sentar una posición unificada en cuestiones sociales. El objetivo explícito, según Höcke, es combinar "la identidad y la solidaridad", a fin de rechazar "el neoliberalismo y su historial de fracasos". Aunque es de prever que habrá un encendido debate interno, por ahora parece que el bando de Höcke corre con ventaja.
En el nivel federal, mientras siga la bonanza económica alemana es muy improbable que AfD consiga la mayoría. Pero es casi seguro que la ultraderecha saldrá muy fortalecida. Una doble retórica antisistema en cuestiones culturales y económicas funcionó muy bien para partidos populistas de derecha en otros países, y para muchos observadores alemanes la pregunta no es "si" funcionará también en Alemania, sino "cuánto".
Las encuestas no son tranquilizantes. Un estudio presentado la semana pasada por la Fundación Bertelsmann (un think tank independiente) destaca la posibilidad de que cuestiones como la distribución del ingreso o el acceso a la vivienda hagan de "puente" entre la ultraderecha y los votantes de centro. Según el estudio, hasta un 13% de los votantes alemanes que se identifican como centristas no descartan votar por AfD.
En vista de este potencial, mucho dependerá de la respuesta del centro alemán. Una idea es que es posible diluir el desafío de AfD mediante una división de tareas entre la CDU y el SPD: la primera reforzaría sus posturas conservadoras en cuestiones culturales e identitarias para recapturar a los votantes de AfD, mientras que el SPD se correría hacia la izquierda en cuestiones sociales y económicas, haciendo hincapié en la igualdad, la solidaridad y la justicia, para llenar el vacío ideológico que está empoderando a AfD.
Pero no será tarea fácil para dos partidos encerrados en una gran coalición impopular. Semejante realineamiento ideológico dificultaría todavía más la búsqueda de puntos de coincidencia en el gobierno, y el resultado final podría ser una elección federal anticipada, un hecho que no haría más que seguir fortaleciendo a AfD.
Traducción: Esteban Flamini