La lógica alemana del gasoducto vacío
HAMBURGO – La construcción del Nord Stream 2 —un gasoducto ya casi terminado que va directamente desde Rusia hasta Alemania— no se debió en realidad a la necesidad de garantizar la provisión de gas natural barato, sino al beneficio personal y los intereses nacionales de ambos países.
El gasoducto a través del mar Báltico enfrentó a Estados Unidos y la Unión Europea contra Alemania, y produjo un creciente coro de críticas locales contra la canciller Angela Merkel. Si la cuestión se redujera solo a moléculas de gas, tal vez el proyecto nunca hubiera empezado... pero entonces, ¿por qué lo hizo?
Volvamos a 2005, cuando Gerhard Schröder y el presidente ruso Vladímir Putin cerraron el acuerdo justo antes de que Schröder dejara el puesto de canciller. Poco después de que cediera el poder a Merkel, el gigante energético ruso Gazprom, básicamente una empresa afiliada al Kremlin, nombró a Schröder presidente del Comité de accionistas de Nord Stream AG. En 2016, Schröder ascendió a la dirección de Nord Stream 2, cuyo único accionista es Gazprom.
Desde entonces, Schröder ha sido la infatigable cara de Putin. No se cansa de repetir «lo hice por el bien de Alemania, porque garantizó la seguridad energética a precios decentes».
De hecho, Alemania y Europa Occidental no necesitan al Nord Stream 2. El precio del petróleo se redujo a menos de la mitad desde su máximo en 2008. Además, con la creciente cantidad de campos gasíferos en funcionamiento, especialmente en el Mediterráneo (ni qué hablar de Norteamérica), el precio del gas cayó casi cuatro quintos durante ese período. No parece probable que la superabundancia de gas vaya a ser temporal, dado que están ingresando al mercado cada vez más energías renovables.
Ya hay 13 gasoductos que van desde Rusia a Europa y transportan aproximadamente 250 000 millones de metros cúbicos de gas. El Nord Stream 2 aumentará la dependencia de Rusia, pero hay mucho más en juego porque el gasoducto evita el paso por Ucrania y Polonia. Para Putin Ucrania, una ex república soviética, corresponde legítimamente a la rodina, la madre tierra, y él ya se apropió de dos partes: Crimea y Dombás. Cree, del mismo modo, que Polonia, una exsatrapía, debiera ser parte de la esfera de influencia rusa.
Subscribe to Project Syndicate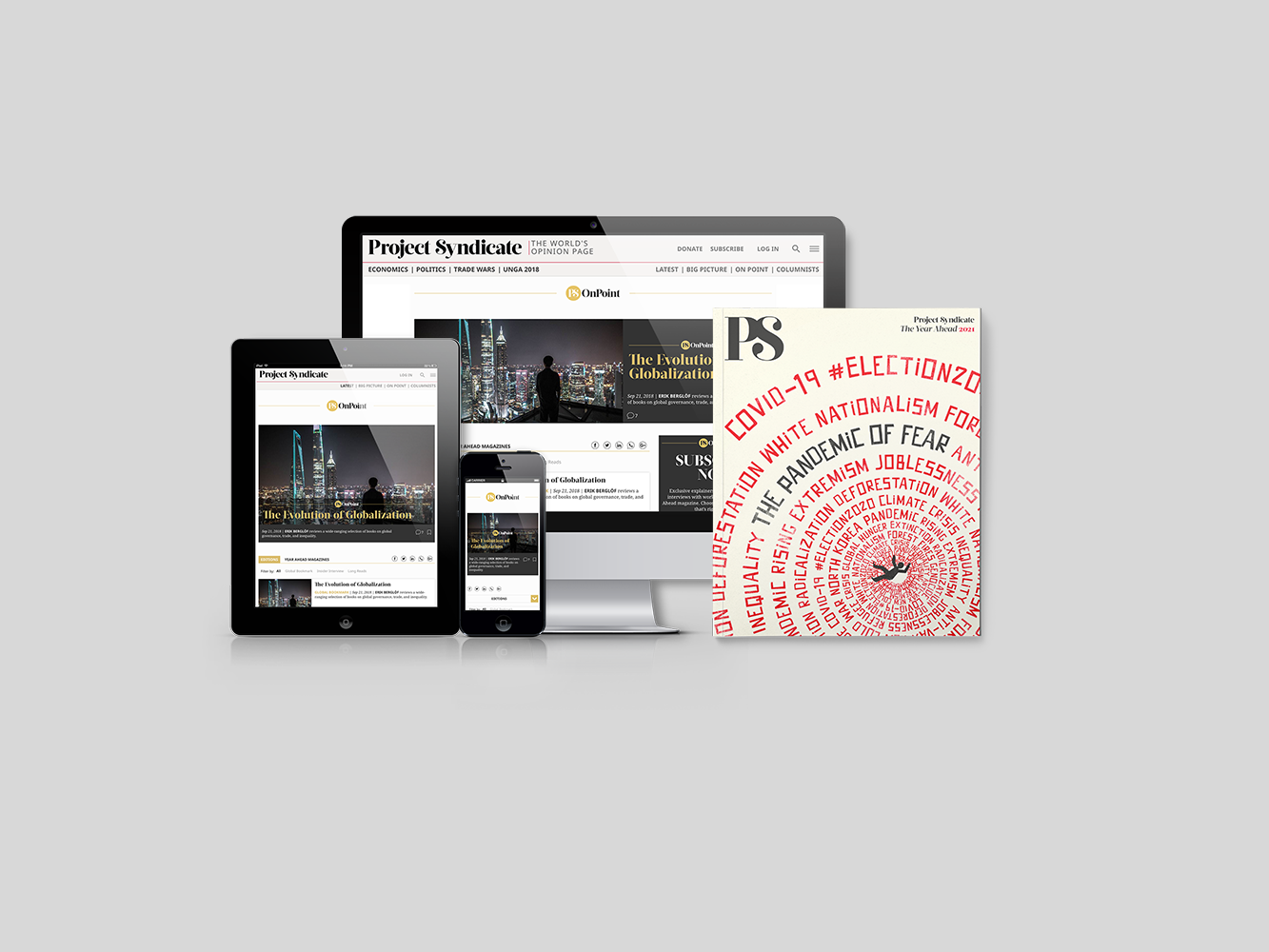 Subscribe to Project Syndicate
Enjoy unlimited access to the ideas and opinions of the world's leading thinkers, including weekly long reads, book reviews, and interviews; The Year Ahead annual print magazine; the complete PS archive; and more – All for less than $9 a month.
El Nord Stream 2 permite a Putin debilitar a ambos países al privarlos del cobro de derechos de tránsito y eliminar el control ucraniano del aprovisionamiento. En 2020 Ucrania ganó aproximadamente 3000 millones de USD por los derechos de transporte de unos 50 000 millones de m3 de gas. El Nord Stream 2 podría transportar aproximadamente la misma cantidad de gas: una conveniente coincidencia. El gambito de Schröder con Gazprom permitiría a Putin apretarle las tuercas a Ucrania (y a Polonia) en un momento en que el gobierno en Kiev intenta desesperadamente resistir la presión rusa sobre la ya debilitada economía ucraniana.
Schröder no pensó realmente en Alemania ni en Europa cuando hizo que su amigo Putin complementara su modesta pensión de 93 000 EUR (113 000 USD) al año como canciller. El verdadero rompecabezas es Merkel, cuando el expresidente estadounidense Donald Trump le dijo que «debía dejar de comprar gas a Putin», no cedió un ápice. Un funcionario alemán anónimo juró: «Haremos todo lo necesario para completar este gasoducto».
Es de suponer que la provisión energética no es prioridad para Merkel. Esto no tiene que ver con la «baja política» del gas y el efectivo, sino con la «alta política» de estados en busca de poder y posicionamiento. Independientemente de la frecuencia con la que los alemanes hayan saltado al cuello de los rusos, y viceversa, el perdurable reflejo se remonta a Bismarck quien, como es bien sabido, dijo al país que estaba en el medio: «Nunca cortes el vínculo con San Petersburgo». En otras palabras, mantén la paz con el gigante en el flanco oriental de Alemania.
Aunque ahora protegida por la OTAN, la República Federal honró a Bismarck practicando la conciliación o, al menos, una benévola neutralidad. Con su fino sentido del poder, Merkel no se desvive por el gas ruso, sino que mantiene una regla clásica de la diplomacia alemana.
Incluso durante la Guerra Fría, Alemania Oriental desafió a tres presidentes estadounidenses —Nixon, Carter y Reagan— intercambiando cañerías de acero por energía soviética. Pero lo que pudo haber tenido sentido desde un punto de vista económico durante los shocks mundiales del petróleo en la década de 1970 solo refleja ahora la exhortación de Bismarck: no irriten a los rusos.
En la actualidad, sin embargo, Merkel actúa en un nuevo escenario (no solo por el exceso de oferta y la menguante demanda debido a que los países industriales se desplazan hacia la energía solar y eólica, y a una mayor eficiencia). De repente, Merkel «se quedó sola». No son solo EE. UU., Gran Bretaña y los nerviosos europeos orientales los que quieren convertir al Nord Stream 2 en chatarra. Hasta los franceses se están poniendo en contra del acuerdo.
Francia se abastece con energía nuclear y no necesita el gas ruso. Le preocupa más la «relación especial» alemana y la creciente sombra de Rusia sobre Europa. Este mes el ministro ruso de Relaciones Exteriores Sergey Lavrov acaba de amenazar con romper relaciones con la UE si esta impone nuevas sanciones.
Además, Merkel enfrenta dificultades sin precedentes en su propio suelo. Incluso colegas prominentes entre los democratacristianos, y los Verdes, de corte pacifista, se pusieron en contra de Putin. También lo hicieron sectores de los medios liberales, que suelen centrarse en la América imperial.
¿Por qué? Dos palabras: Alexéi Navalni. Al enfrentar a su rival más peligroso hasta el momento a Putin se le fue la mano. El intento del Kremlin para asesinar a Navalni y, ahora, la sentencia en prisión más prolongada que le infligieron, agitaron a la clase política alemana. En las democracias, la repugnancia moral le gana a la política realista de Merkel.
Merkel fue llevando a Alemania al aislamiento, pero lo más probable es que se complete el Nord Stream 2. Solo le faltan 100 millas (160 km) y es difícil creer que permitan que un proyecto de 10 000 millones de euros quede enterrado bajo las arenas del mar Báltico. Al final, los alemanes no afrentarán a los rusos y el presidente estadounidense Joe Biden será más permisivo con Alemania que Trump.
Ya comenzaron los tejemanejes. Alemania colgó algunas jugosas zanahorias frente a Biden: prometió aumentar los subsidios a la construcción de las terminales de gas natural licuado (GNL) que recibirán GNL estadounidense y se comprometió a trabajar duramente en las nuevas reglas que garantizarán la permanencia del tránsito de gas a través de Ucrania. Polonia obtendrá fondos por las terminales de GNL. Se dice que Alemania cancelaría el Nord Stream 2 si Rusia viola el derecho internacional y los derechos humanos. Por favor, presidente Biden, tan solo elimine las sanciones.
Habrá un acuerdo, ¿pero quién «negociará» con el mercado energético? El tribunal de la oferta y la demanda tal vez emita este veredicto definitivo: no hace falta otro gasoducto. En ese caso, tal vez el Nord Stream 2 se pudra bajo el mar Báltico como un monumento a la codicia y la locura.
Traducción al español por Ant-Translation