La logique allemande du pipeline vide
HAMBOURG – Le Nord Stream 2, ce gazoduc dont la construction est en train de s'achever et qui relie directement la Russie à l'Allemagne, ne représente pas vraiment une problématique d'approvisionnement en gaz naturel bon marché. Il s'agit bien plutôt d'une problématique d'enrichissement personnel de certains et de celle de l'intérêt national des deux pays concernés.
Le gazoduc qui traverse la mer Baltique met les États-Unis et l'Union européenne aux prises avec l'Allemagne, alors que des voix de plus en plus nombreuses viennent contester la Chancelière Angela Merkel sur sa politique nationale. S'il s'agissait d'une simple affaire de molécules de gaz, ce projet n'aurait probablement jamais vu le jour. Quelles en sont donc les motivations véritables ?
Pour le savoir, il nous faut revenir en 2005, lorsque Gerhard Schröder et le président russe Vladimir Poutine ont conclu cet accord, juste avant que Schröder ne quitte son poste de chancelier. Peu après que Schröder eut cédé le pouvoir à Merkel, le géant russe de l'énergie Gazprom, qui fondamentalement est une filiale appartenant au Kremlin, a nommé Schröder président du comité des actionnaires de Nord Stream AG. En 2016, Schröder a accédé à la direction de Nord Stream 2, dont Gazprom est l'unique actionnaire.
Depuis cette date, Schröder demeure le porte-parole inlassable de Poutine. « Je l'ai fait pour le bien de l'Allemagne, ne se lasse-t-il jamais de répéter, parce que cela a permis de garantir notre sécurité énergétique à un prix raisonnable. »
En fait, l'Allemagne et l'Europe de l'Ouest n'ont pas besoin du Nord Stream 2. Depuis son pic de 2008, le prix du pétrole a diminué de plus de moitié. Et comme de plus en plus de champs de gaz naturel sont disponibles, en particulier en Méditerranée, mais également en Amérique du Nord, le prix du gaz a chuté quasiment de quatre cinquièmes au cours de cette période. En outre, l'excédent de gaz a peu de chances d'être temporaire, étant donné que des options d'énergies renouvelables affluent sur le marché.
Il y a déjà 13 pipelines qui relient la Russie à l'Europe, assurant ainsi l'approvisionnement de 250 milliards de mètres cubes (m3) de gaz. Nord Stream 2 va venir augmenter la dépendance vis à vis de la Russie, mais les enjeux sont bien plus grands, pour la raison que le gazoduc contourne l'Ukraine et la Pologne. Pour Poutine, l'Ukraine, une ancienne république soviétique, appartient légitimement à la rodina, la Mère Patrie. Il s'est déjà emparé de deux régions du pays : la Crimée et le Donbass. De même, il estime que la Pologne, cette ancienne satrapie, doit faire partie de la sphère d'influence de la Russie.
Subscribe to Project Syndicate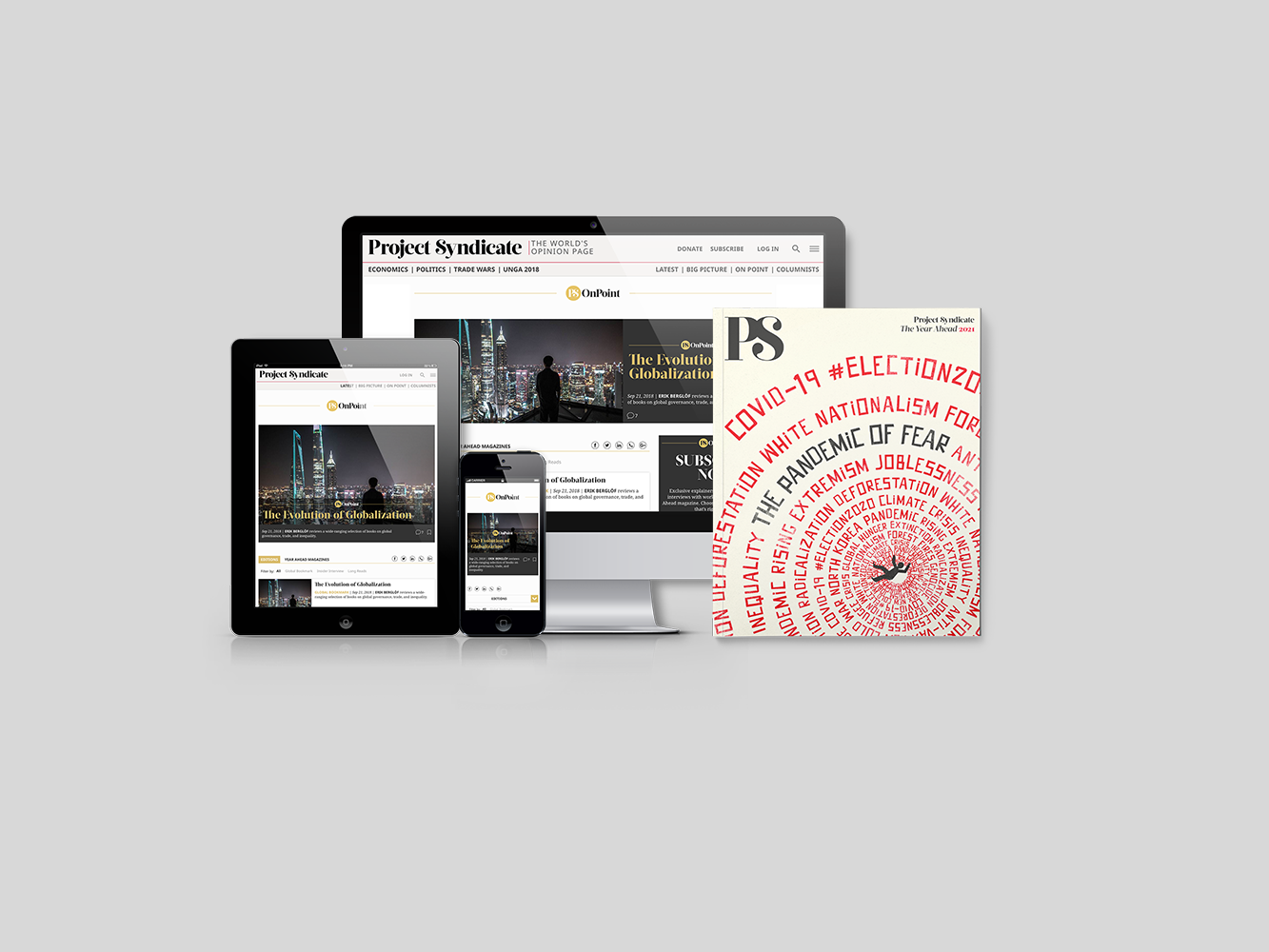 Subscribe to Project Syndicate
Enjoy unlimited access to the ideas and opinions of the world's leading thinkers, including weekly long reads, book reviews, and interviews; The Year Ahead annual print magazine; the complete PS archive; and more – All for less than $9 a month.
Nord Stream 2 permet à Poutine d'affaiblir ces deux pays en les privant de redevances de transport tout en supprimant l'emprise de l'Ukraine au bout du gazoduc. En 2020, l'Ukraine a perçu 3 milliards de dollars en redevances sur le transport de près de 50 milliards de m3 de gaz. Nord Stream 2 pourrait approvisionner à peu près la même quantité de gaz – une drôle de coïncidence. Le manœuvre Gazprom orchestrée par Schröder risque de permettre à Poutine d'exercer une contrainte sur l'Ukraine (et la Pologne), à l'heure où le gouvernement de Kiev tente désespérément de résister à la pression russe qui pèse sur l'économie déjà affaiblie de l'Ukraine.
Schröder n'avait pas véritablement l'Allemagne ni l'Europe en tête quand son ami Poutine est venu lui offrir 93 000 € (113 000 dollars) par an, en plus de sa maigre retraite de chancelier. Merkel reste la véritable énigme. Quand l'ancien président américain Donald Trump lui a dit « Il faut que vous arrêtiez d'acheter du gaz à Poutine », elle n'a pas cillé. Un responsable allemand anonyme a fait ce serment : « Nous ferons tout ce qui est en notre pouvoir pour terminer ce gazoduc. »
On peut supposer que les approvisionnements en énergie ne sont pas la plus grande priorité de Merkel. L'enjeu n'est pas ici celui de la basse politique du gaz contre de l'argent, mais plutôt celle de la haute politique de la recherche du pouvoir et d'un positionnement sur la carte. Peu importe combien de fois les Allemands et les Russes ont été à couteaux tirés, le réflexe tenace remonte à Bismarck, qui a eu cette réplique fameuse : « Ne coupez jamais les ponts avec Saint-Pétersbourg. » En d'autres termes, maintenez la paix avec ce géant sur le flanc oriental de l'Allemagne.
Bien qu'elle soit aujourd'hui protégée par l'OTAN, la République fédérale fait honneur à Bismarck en faisant montre de conciliation, ou du moins de neutralité bienveillante. Dotée de sa grande expertise dans l'exercice du pouvoir, Merkel n'est pas en pâmoison devant le gaz russe, mais elle se conforme plutôt à une règle classique de la diplomatie allemande.
Même au cours de la Guerre froide, l'Allemagne de l'Ouest a bravé l'autorité de trois présidents américains – Nixon, Carter et Reagan – en troquant des conduites d'acier contre de l'énergie russe. Mais ce qui était logique d'un point de vue économique au cours des chocs pétroliers des années 1970 ne traduit plus à présent que la seule remontrance de Bismarck : N'agacez pas les Russes !
Toutefois, à l'heure actuelle, Merkel s'exprime dans un tout nouveau contexte, et pas seulement à cause d'une offre excédentaire et d'une demande en baisse suite à la réorientation du monde industriel vers l'énergie solaire, éolienne et vers une meilleure efficacité énergétique. Tout à coup, Merkel se retrouve toute seule chez elle. Ce n'est pas seulement les États-Unis, la Grande-Bretagne et l'Europe orientale qui veulent réduire en pièces le Nord Stream 2. Même les Français s'opposent à cet accord.
Comme la France compte sur sa production d'énergie nucléaire, elle n'a pas besoin du gaz russe. Ce pays s'inquiète plutôt de la « relation spéciale » de l'Allemagne ainsi que de l'influence croissante de la Russie sur l'Europe. Ce mois-ci, le ministre des Affaires étrangères russe Sergey Lavrov a menacé d'interrompre les relations avec l'UE en cas de nouvelles sanctions.
En outre, Merkel subit des vents contraires sur son propre terrain. Même des collègues de longue date comme les Chrétiens-démocrates et les Verts de tendance pacifiste se sont ligués contre Poutine. Certains médias progressistes ont adopté la même position, eux qui se concentrent habituellement sur l'Amérique impérialiste.
Pourquoi ? La réponse tient en deux mots : Alexei Navalny. Face à son plus dangereux rival, Poutine a présumé de ses chances. La tentative d'assassinat orchestrée par le Kremlin à l'encontre de Navalny, suivie d'une peine de prison longuette, ébranle la classe politique allemande. Dans les démocraties, le dégout moral surpasse la Realpolitik de Merkel.
La manœuvre de Merkel marginalise l'Allemagne. Mais il y a fort à parier que le chantier du Nord Stream 2 sera mené à bien. Avec seulement 150 km de plus à couvrir, il semble inconcevable qu'un projet de 10 milliards d'euros soit enseveli sous la Baltique. Au bout du compte, les Allemands n'affronteront pas les Russes et le président américain Joe Biden va se montrer plus clément que Trump face à l'Allemagne.
La course au profit a déjà commencé. L'Allemagne fait miroiter des marchés juteux à Biden, en promettant d'augmenter les subventions pour la construction de terminaux allemands de gaz naturel liquéfié intégrant le GNL américain. L'Allemagne promet également de se pencher assidûment sur de nouvelles réglementations en vue d'assurer un transport de gaz ininterrompu via l'Ukraine. La Pologne percevra des financements pour des terminaux de GNL. On entend parler d'une fermeture éventuelle du Nord Stream 2 par l'Allemagne en cas de d'infraction russe au droit international et aux droits de l'homme. S'il vous plaît, président Biden, levez simplement les sanctions.
Un accord sera bel et bien conclu. Mais qui va négocier avec le marché de l'énergie ? Le tribunal de l'offre et de la demande risque de rendre ce verdict sans appel : il n'y a pas besoin d'un nouveau gazoduc. Dans ce cas de figure, le Nord Stream 2 pourrait bien finir par tomber en ruines sous la Baltique – comme un monument à la cupidité et à la folie.