La quimera de la reforma francoalemana
CAMBRIDGE – En Estados Unidos siempre dicen que toda política es local. Aparentemente, lo mismo puede aplicarse (hasta cierto punto) a la Unión Europea, cuya agenda depende en última instancia de la política interna de los estados miembros principales.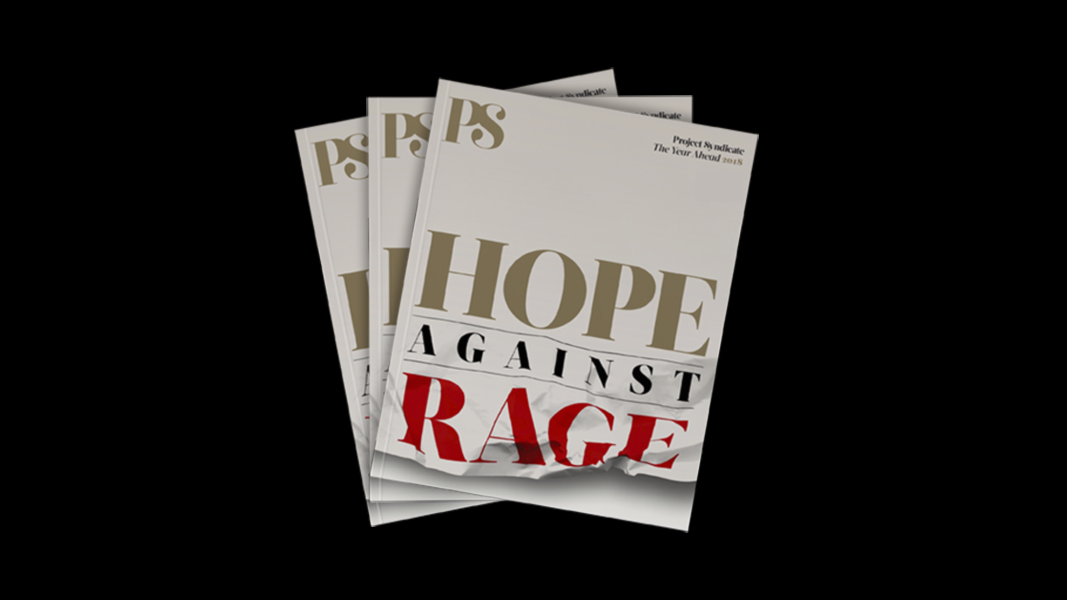 The Year Ahead 2018
The world's leading thinkers and policymakers examine what's come apart in the past year, and anticipate what will define the year ahead.
Esto vale especialmente para las instituciones de la eurozona, que en opinión de casi todos están necesitando una reforma urgente. De hecho, un hilo común recorrió dos importantes discursos pronunciados por el presidente de la Comisión Europea, Jean-Claude Juncker, y por el presidente francés, Emmanuel Macron, el mes pasado: la necesidad de fortalecer la eurozona.
En el discurso sobre el estado de la Unión, Juncker delineó audazmente una ambiciosa visión para el futuro de Europa, en la que llamó a que la UE complete la creación de la unión bancaria, establezca un ministerio de finanzas europeo (totalmente integrado a la Comisión) y amplíe el presupuesto paneuropeo.
Macron, en un discurso en la Sorbona, pasó por temas que fueron de la defensa y la seguridad a la reforma de la eurozona y las divisiones políticas de Europa. Pero dejó mucho en el tintero. Y a tono con su papel de líder nacional, habló desde una perspectiva intergubernamental, no comunitaria.
Sin embargo, ambos discursos tuvieron un objetivo claro: influir en el debate político que se desarrolla en Alemania, donde la Unión Demócrata Cristiana (CDU) de la canciller Angela Merkel está tratando de formar un nuevo gobierno de coalición. Muchos observadores tenían la esperanza de que la reciente elección federal alemana abriera una "ventana de oportunidad" para la implementación de reformas paneuropeas. Pero comienza a parecer que la ventana ya se cerró.
El destino de cualquier agenda para la UE (sea la de Juncker o la de Macron) depende de Merkel, de quien no pueden esperarse jugadas políticas significativas. En realidad, acciones audaces como las propuestas por Juncker y Macron no sólo serían impropias de Merkel, sino que la obligarían a invertir todo el capital político que le queda.
Merkel siempre se manejó como si su principal objetivo fuera la reelección (lo cual tiene su lógica). Y como la CDU prefiere ser la fuerza dominante del gobierno, y de ser posible, gobernar sin socios de coalición, siempre trató de obtener la mayoría convocando a los votantes alemanes del centro del espectro político.
Merkel tiene un agudo sentido de dónde está el centro, y cómo y cuándo puede desplazarse. Por tanto, es común que adopte ideas de sus competidores. Durante su mandato, instituyó un salario mínimo, bajó la edad de jubilación a 63 años (con 45 años de aportes) y legalizó el matrimonio homosexual, políticas todas ellas inaceptables para el conservadurismo tradicional, pero que ahora gozan de amplio respaldo popular.
Como explicó en 1929 el economista estadounidense Harold Hotelling, quienes compiten por el centro tienen una "excesiva tendencia (…) a imitarse mutuamente". Es así que la CDU y su principal competidor, el Partido Socialdemócrata (SPD), se han vuelto cada vez más indistinguibles. Y como corolario, otros partidos más pequeños en busca de asidero electoral han tenido que apuntar a las minorías políticas, muchos de cuyos integrantes tienen preferencias y creencias inamovibles.
Como en la última elección la CDU y el SPD perdieron apoyo (y el segundo decidió quedarse en la oposición por este período), Merkel tendrá que formar coalición con esos otros partidos. Pero ningún partido tradicional alemán (mucho menos el de Merkel) aceptaría gobernar con la tercera facción del Bundestag, Alternativa para Alemania (AfD), un partido ultraderechista y antieuropeísta que obtuvo el 13% de los votos.
Eso deja al Partido Democrático Libre (FDP), que son liberales en un sentido europeo, pero también están descontentos con el malestar de la eurozona. Vocero de la "fatiga de transferencias" de los alemanes, el FDP se opone terminantemente a cualquier esquema que implique transferencia de dinero alemán a estados miembros incumplidores.
Una de las consignas de la plataforma del FDP para la última elección fue la oposición a todo otorgamiento de capacidades fiscales a la UE. Otras dos propuestas suyas (un mecanismo para la reestructuración de deudas soberanas, que obligue a los acreedores a responsabilizarse por sus decisiones, y que los estados miembros demasiado endeudados dejen por un tiempo de usar la moneda común) pueden complicar aún más los intentos de reforma de la eurozona.
Las ideas del FDP tienen amplio apoyo en Alemania y entre los economistas alemanes (y las comparten muchos economistas europeos). Y se condicen con las posturas del ministerio de finanzas alemán durante el gobierno anterior. Pero políticas que tal vez funcionen en un mundo perfecto de mercados financieros sólidos y eficientes pueden ser peligrosas si se las aplica en los muy imperfectos mercados del mundo real. Como vimos hace un decenio, cuando las instituciones financieras operan en un entorno de incertidumbre, pueden volverse frágiles y colapsar, con altos costos para la sociedad.
La idea de una salida temporal del euro es particularmente desacertada. Si se formaliza, los mercados la reflejarán en las cotizaciones, y los estados miembros sin mercados de capitales profundos deberán pagar una prima. Sus tasas de interés serán estructuralmente más altas, y en condiciones de volatilidad, serán vulnerables a la huida de inversores institucionales temerosos de renovarles las líneas de crédito.
El FDP hizo campaña con la opción de salida del euro, y sus líderes, tras cuatro años fuera del parlamento, no querrán arriesgar su credibilidad por desdecirse ahora. Además, algunos diputados de la CDU, y muchos en su rama bávara, la Unión Social Cristiana, simpatizan con las posiciones del FDP. El tercer miembro probable de la nueva coalición de Merkel, los Verdes, no podrá contrarrestar estas fuerzas internas.
Otro problema es que ni Juncker ni Macron abundaron mucho en detalles. El diseño real de un futuro presupuesto de la eurozona y los tipos de gasto que incluiría siguen en la nebulosa. Lo mismo ocurre con el proceso de rendición de cuentas y legitimación democrática del ministro de finanzas de la eurozona, y con el grado de soberanía nacional que se perdería en nombre de la capacidad fiscal compartida.
Resolver estas cuestiones demandará un nivel de iniciativa política que Merkel nunca mostró. Para unirse al proyecto europeo de Macron, debería asumir un papel totalmente nuevo y exponerse a riesgos políticos sustanciales. Alemania tendría que tomar la iniciativa: en vez de rechazar propuestas, ofrecer las propias.
Mal puede esperarse esa conducta de un gobierno que, supeditado al votante alemán medio, preferirá ir a lo seguro. El centro político alemán se ha ido corriendo, y apunta en una dirección distinta a la de Juncker y Macron. De modo que el diseño institucional de la eurozona probablemente seguirá incompleto.
Traducción: Esteban Flamini