Cesta vpřed pro německou ekonomiku
MNICHOV – Příští německá vláda bude čelit ekonomickým výzvám v pěti klíčových oblastech: digitalizace a automatizace, demografické změny, globalizace, klimatické změny a evropská integrace.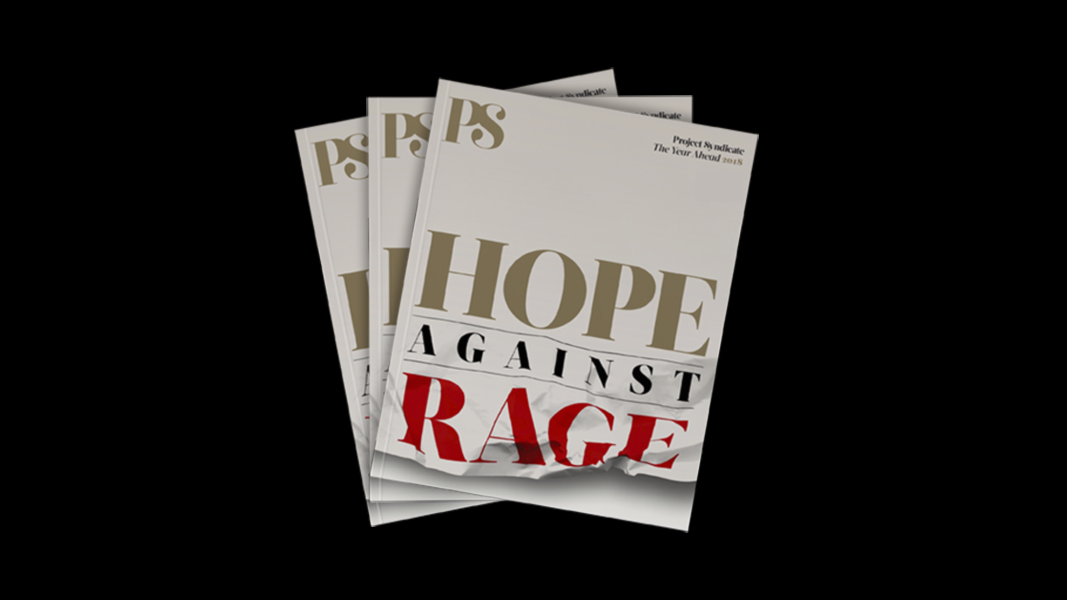 The Year Ahead 2018
The world's leading thinkers and policymakers examine what's come apart in the past year, and anticipate what will define the year ahead.
Pokud jde o digitalizaci, Německo má sklon oscilovat mezi přehnaným nadšením pro rozšiřování optických sítí a strachem z dopadu nových, do značné míry neregulovaných obchodních modelů, jako jsou ty, na nichž stojí avataři "úspor ze sdílení" typu Uber či Airbnb.
Němečtí politici však nesmí na tyto sentimenty reagovat zbrkle. Rozvinutí celostátní optické sítě by bylo na rozdíl od pouhé údržby nejpotřebnějších místních sítí nákladné a neefektivní. A politici by měli zaměřit své regulační úsilí na zajištění, aby rozumné digitální obchodní modely a soukromé investice nenarážely na překážky.
Ruku v ruce s digitalizací jdou také automatizace a robotizace, u nichž se mnozí lidé obávají, že povedou ke ztrátám pracovních míst. V důsledku toho se dnes člověk pravidelně setkává s návrhy ničím nepodmíněného všeobecného základního příjmu (UBI), který by se financoval například z daně na roboty.
Taková reakce by však byla strašlivou chybou – rezignací na výzvy, před nimiž stojíme. Němečtí vedoucí představitelé by neměli vyvolávat závislost velkého segmentu populace na transferech prostředků, které vydělali jiní, ale raději by měli zajistit všem zaměstnancům výcvik potřebný k tomu, aby mohli využívat příležitostí nabízejících se na budoucím trhu práce.
Situace je taková, že vzhledem ke stárnutí německé populace a klesajícímu objemu pracovní síly nastane v nadcházejících letech její nedostatek. Místo aby však němečtí politici využívali příležitostí, které se jim naskýtají, dělají si starosti s úplným vymizením kvalifikované manuální práce. Tyto obavy však nemají opodstatnění. V roce 1900 pracovalo 38% německé pracovní síly v zemědělství; v roce 2000 to byla jen 2%. Přesto úplná automatizace zemědělství nevedla k masové nezaměstnanosti.
Demografická transformace Německa bude mít značné dopady na veřejné finance v zemi, zejména na systém sociálního pojištění. V nedávné předvolební kampani však obě hlavní politické strany v Německu vyloučily návrhy na zvýšení věkové hranice pro odchod do důchodu na 70 let, třebaže k takovému kroku existují dobré důvody.
Zvýšení hranice pro odchod do důvodu s cílem vyztužit zákonné penzijní schéma je často odsuzováno jako nespravedlivé, poněvadž u lidí s fyzicky náročným zaměstnáním, jako jsou zdravotní sestry nebo manuální dělníci, nelze očekávat, že budou pracovat do 70 let. Tento problém by se však měl řešit prostřednictvím vyšších mezd a pojištění pracovní nezpůsobilosti, nikoliv penzijním pojištěním. A navíc lze předčasný odchod do důchodu stále zachovat jako jednu z možností, pokud budou penze odpovídajícím způsobem upraveny.
Globalizace – ať už má podobu migrace nebo obchodních, kapitálových a datových toků – představuje neméně velkou výzvu, ačkoliv pro Německo je v posledních desetiletích přínosná. Obecně vzato je globalizace spojená s užším prostorem pro národní politiku. Pro Německo to platí obzvláště, protože se tato země přihlásila k mezinárodním dohodám zprostředkovaným Evropskou unií jako celkem.
Rostoucí přeshraniční mobilita vystavila Německo silnému konkurenčnímu tlaku. Německo chce lákat firmy a investice, ale také chce vytvářet co největší počet dobře placených pracovních míst. Proto těží z imigrantů s nadprůměrnou kvalifikací, jelikož ti vydělají dost na to, aby zaplatili na daních více, než pobírají na sociálních dávkách. Aby však Německo přivábilo kapitál a vysoce kvalifikované imigranty, potřebuje udržet nízké daně. To ovšem omezuje jeho schopnost využívat zdanění jako přerozdělovací mechanismus.
Prozatím dokáže Německo svůj sociální stát financovat. V takto globalizované ekonomice však nemůže spoléhat na to, že dotace financované z všeobecných daňových příjmů vyváží budoucí výpadky v systému sociálního pojištění. A co je ještě aktuálnější, Německo nemůže donekonečna udržovat nízké daně a současně nabízet štědré sociální transfery zaměstnancům s nižší kvalifikací; jeho sociální systém by se nakonec zhroutil. A vláda by měla ve spolupráci s jinými zeměmi a v rámci EU zajistit, aby motivem k imigraci nebyla touha po sociálních dávkách.
Chce-li Německo zůstat konkurenceschopné, musí změnit způsob zdaňování investic a inovací. Vláda francouzského prezidenta Emmanuela Macrona ohlásila plány na zrušení francouzské daně z majetku a podstatné snížení sazby podnikové daně. Rovněž vlády Švédska, Velké Británie a Spojených států oznámily, že plánují daňové škrty.
Ať se to německé vládě líbí, nebo ne, nemůže uniknout dopadům globální daňové konkurence. Při hledání cest, jak zlepšit svůj daňový režim, však nesmí umožnit, aby se určité sektory – v neposlední řadě ty se silně digitalizovanými obchodními modely – zcela vyhnuly zdanění.
Dalším aspektem globalizace jsou klimatické změny, protože ani v této oblasti nemůže Německo udělat nic, čím by samo zastavilo globální oteplování. Místo toho musí vláda spolupracovat s evropskými partnery na uzavírání globálních klimatických dohod a současně přijímat zákonná opatření zmírňující následky klimatických změn doma. Když však Německo usiluje o snížení emisí, mělo by zároveň dbát na cenovou efektivnost, protože žádná klimatická agenda nemůže uspět, pokud ji nepřijme společnost.
Z tohoto pohledu by selektivní intervence, jako je navrhovaný zákaz spalovacích motorů po roce 2030, byly kontraproduktivní. Daleko lepším přístupem by bylo zahrnout silniční dopravu do systému emisního řešení podle pařížské klimatické dohody, protože by to umožnilo snižovat emise s nejnižšími možnými náklady.
Poslední velkou výzvou pro příští německou vládu bude její politika vůči Evropě. Německo potřebuje, aby EU překonala současnou krizi, prohloubila vnitřní trh a rozvinula společnou obrannou a bezpečnostní politiku, protože jedině tak může sklízet plody evropské integrace. Společný nákup zbraní a těsnější provozní spolupráce by znamenaly značné zlepšení efektivity a snížení zátěže na rozpočty členských států EU.
Evropská měnová unie navíc zoufale potřebuje reformu. Místo čekání na další krizi by Německo mělo dohlédnout na to, aby evropské banky držely méně domácích vládních dluhopisů. V případech, kdy jednotlivé členské státy navršily příliš mnoho dluhu, by zátěž dluhové restrukturalizace měli nést soukromí věřitelé – nikoliv daňoví poplatníci z jiných zemí.
Z angličtiny přeložil Jiří Kobělka.