Europa necesita una DARPA
MÚNICH – El ánimo en Alemania es lúgubre, y no sólo por la desaceleración económica actual del país. La economía alemana, reconocida durante mucho tiempo por su experiencia en ingeniería y por sus productos industriales de alta calidad, hoy corre peligro de quedar rezagada en tanto el software y los datos se han vuelto cada vez más cruciales para la prosperidad futura. Y las noticias recientes de que la compañía tecnológica norteamericana Apple hoy vale más que todo el índice DAX de 30 empresas líderes de Alemania sin duda han profundizado el pesimismo entre los líderes empresarios y los responsables de las políticas. Si las empresas alemanas no se adaptan rápidamente, algunas pueden vérselas difíciles para sobrevivir.
Las nuevas tecnologías digitales, entre ellas la Internet de las Cosas y la inteligencia artificial, podrían alterar profundamente los modelos de negocios tradicionales de las empresas alemanas –especialmente en sectores como la construcción de maquinarias, automóviles y productos químicos-. Para agravar el problema, las empresas alemanas enfrentan una competencia cada vez más dura de China, que está trepando la escalera del valor agregado industrial.
Para desarrollar vehículos sin conductor, por ejemplo, los fabricantes de autos alemanes como Volkswagen tendrán que colaborar con empresas de software en Europa. Actualmente, Volkswagen tiene que trabajar con Google o un socio chino, porque no existe una industria de software relevante en Alemania. Pero los autos de mañana serán supercomputadoras híper-conectadas montadas sobre cuatro ruedas. Si Alemania y Europa no se adaptan lo suficientemente rápido, Volkswagen y otros fabricantes de autos alemanes corren el riesgo de enfrentar el mismo destino de Nokia, que perdió su posición dominante en el mercado de telefonía celular a manos de Apple.
En resumen, Alemania necesita un resurgimiento industrial del tipo que experimentó a fines del siglo XIX, cuando surgieron empresas como Daimler, Bayer, BASF y Allianz. Pero esto sólo será posible si el estado ofrece apoyo tecnológico a las empresas alemanas. Aquí, la Agencia de Proyectos de Investigación Avanzados de Defensa del gobierno (DARPA por su sigla en inglés), con su exitosa trayectoria de décadas de innovaciones en alta tecnología, debería servir como modelo a imitar para Alemania y Europa.
Como ha señalado la economista Mariana Mazzucato, DARPA y otras agencias del gobierno de Estados Unidos han sido instrumentales en el desarrollo de nuevas tecnologías como Internet, la navegación por GPS, las pantallas táctiles y los asistentes activados por voz como Siri de Apple y Alexa de Amazon. Sin estos éxitos de investigación respaldados por el estado, los gigantes tecnológicos norteamericanos de hoy no existirían.
DARPA también construye innovaciones. Por ejemplo, la compañía de robótica Boston Dynamics –que fue una escisión del Instituto de Tecnología de Massachusetts, luego adquirida por Google y hoy de propiedad de SoftBank Group de Japón- ganó una licitación en 2013 para ofrecer sistemas robóticos para el próximo Desafío de Robótica de DARPA. Según este contrato, la compañía ofrecerá una gama de robots humanoides autónomos Atlas que se pueden utilizar en el caso de desastres naturales.
Subscribe now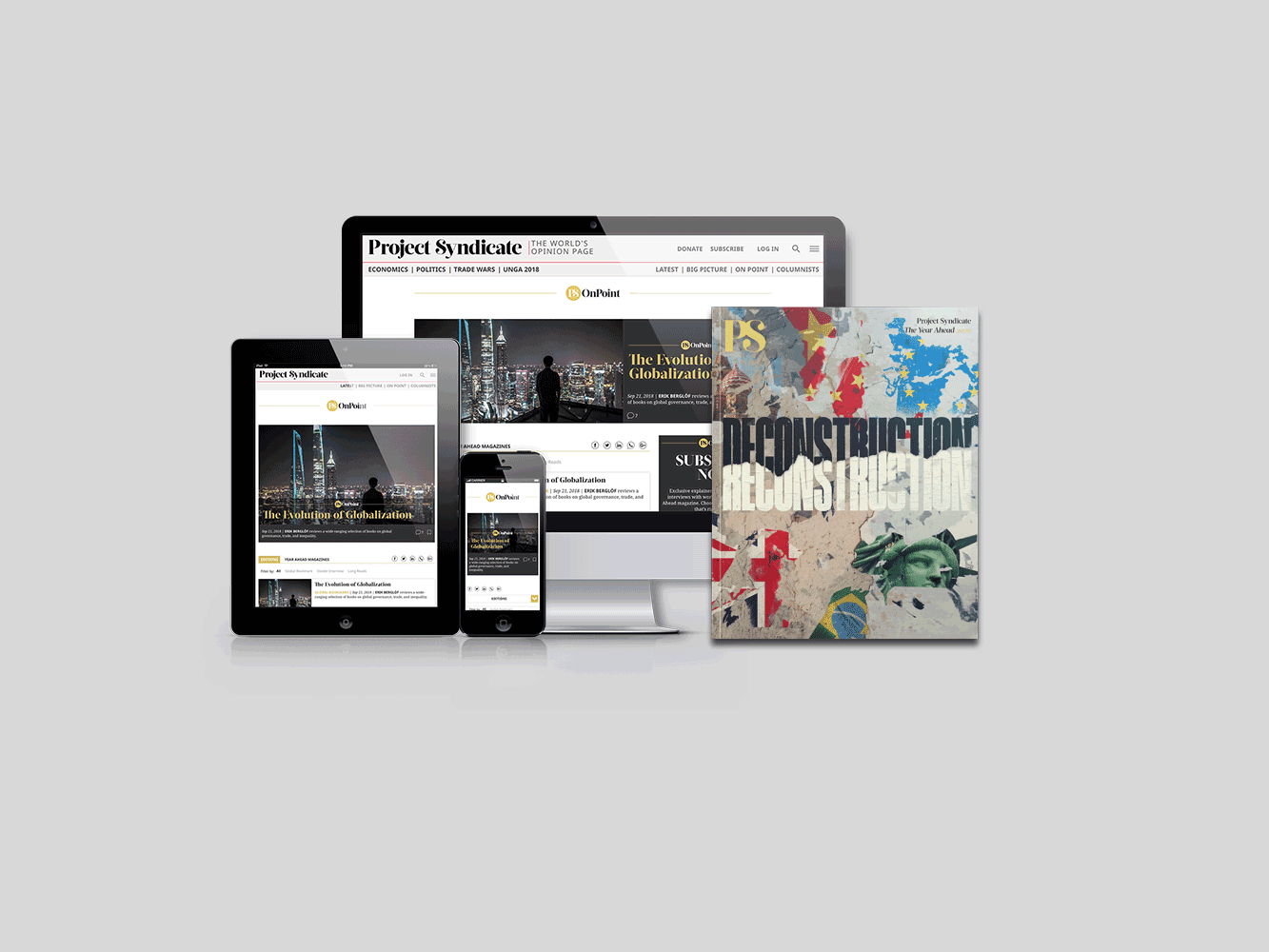 Subscribe now
Subscribe today and get unlimited access to OnPoint, the Big Picture, the PS archive of more than 14,000 commentaries, and our annual magazine, for less than $2 a week.
El gobierno de Estados Unidos, por lo tanto, desempeña un papel importante en cuanto a fomentar la innovación. China, Israel y Corea del Sur tienen ecosistemas similares de apoyo de la investigación liderado por el estado, destinados a aplicaciones militares y de inteligencia, lo que ayuda a explicar por qué ellos también se han convertido en líderes mundiales en innovación digital.
Un estudio reciente de las economías de la OCDE de Enrico Moretti de la Universidad de California, Berkeley, y de Claudia Steinwender y John Van Reenen del MIT respalda esta evidencia anecdótica. Los autores investigan el impacto del gasto en investigación militar financiado por el gobierno en la actividad de investigación corporativa con financiamiento privado, y su efecto en el crecimiento de la productividad. A diferencia del "freno" de la inversión privada que normalmente acompaña una mayor inversión pública, encuentran evidencia de una "acumulación" del gasto de la investigación privada. Específicamente, un incremento del 10% en gasto de investigación con financiamiento público genera un aumento adicional del 4,3% en investigación con financiamiento privado. Concluyen a partir de esto que el nivel bajo de gasto en investigación privado observado en algunas economías de la OCDE también está relacionado con la falta de investigación asociada con el ejército en esos países.   
La clara implicancia es que Europa necesita una agencia de investigación europea con un presupuesto similar al de la DARPA para poder estar a la altura de la creciente competencia tecnológica global. El gobierno alemán debería crearla. Esto tendría la ventaja adicional de respaldar los recientes esfuerzos por parte de Alemania por aplicar una política exterior y de defensa más asertiva. Además, una agencia similar a DARPA financiada por Alemania y otros gobiernos europeos le permitiría a Alemania cumplir más rápidamente con su obligación como miembro de la OTAN de invertir el 2% de su PIB en defensa, como reclama constantemente el presidente norteamericano, Donald Trump.
Alemania y otros países europeos necesitan con urgencia reorganizar sus economías para el siglo XXI. Crear una agencia como DARPA representaría un paso importante en la dirección correcta.