¿Tiempo de recorte impositivo para Alemania?
MÚNICH – Una economía en tren de debilitarse ha reavivado un antiguo debate: ¿Alemania necesita un alivio impositivo tangible para su fuerza laboral y sus empresas de manera de seguir siendo competitiva internacionalmente? ¿O los impuestos deberían aumentar para que haya más fondos para programas sociales e inversión pública?
Los impuestos más altos generan más espacio para el gasto gubernamental, mientras que los impuestos más bajos limitan la capacidad de gasto del Estado. La elección entre estas dos opciones es una cuestión política. Pero una estrategia general que podría obtener apoyo de distintos partidos en Alemania sería garantizar que el porcentaje de la producción económica requerido por el sector público ni aumente ni disminuya en el mediano plazo.
En verdad, la relación entre impuestos y contribuciones a la seguridad social y el PIB en Alemania ha venido aumentando desde hace años. Un punto de referencia para decidir la carga impositiva general podría ser el año 2014, en el cual la deuda nueva neta para el presupuesto federal cayó a cero. En aquel momento, la recaudación impositiva (incluidas las contribuciones) representaba el 38,6% del PIB. En 2018, el ratio había aumentado al 39,8%.
De la misma manera, el ratio impuestos-PIB, excluidas las contribuciones sociales, también ha aumentado significativamente, del 22,1% en 2014 al 22,8% el año pasado. En 2020, superará el 23%. La razón principal para que esto suceda es que la inflación y el crecimiento de las ganancias están haciendo que cada vez sean más los pagadores del impuesto a las ganancias que entran en categorías tributarias más altas. Llevar el ratio impuestos-PIB de vuelta a su nivel de 2014 exigiría un alivio impositivo en 2020 en torno de 34.000 millones de euros (38.000 millones de dólares). Aun para alcanzar el nivel de 2017, el gobierno tendría que reducir la carga impositiva 22.000 millones de euros.
¿Pero qué impuestos en particular deberían recortarse? Cancelar el impuesto de solidaridad, un suplemento del impuesto a las ganancias, sería un buen lugar por donde empezar. Este impuesto fue introducido con la idea de que se cobraría sólo temporariamente para financiar la reconstrucción de la ex Alemania del este luego de la reunificación. Treinta años después, es hora de cumplir con esta promesa.
El argumento de que el fin del impuesto de solidaridad sería un "regalo inoportuno para los ricos" distorsiona los hechos. La verdad es que su introducción fue una medida especial que afectó predominantemente a los "ricos". Cualquier partido político alemán ansioso por gravar más a quienes tienen salarios más altos debería hacer campaña para reformar las tasas del impuesto a las ganancias, no bloquear el pase a retiro tardía del impuesto de solidaridad.
Subscribe now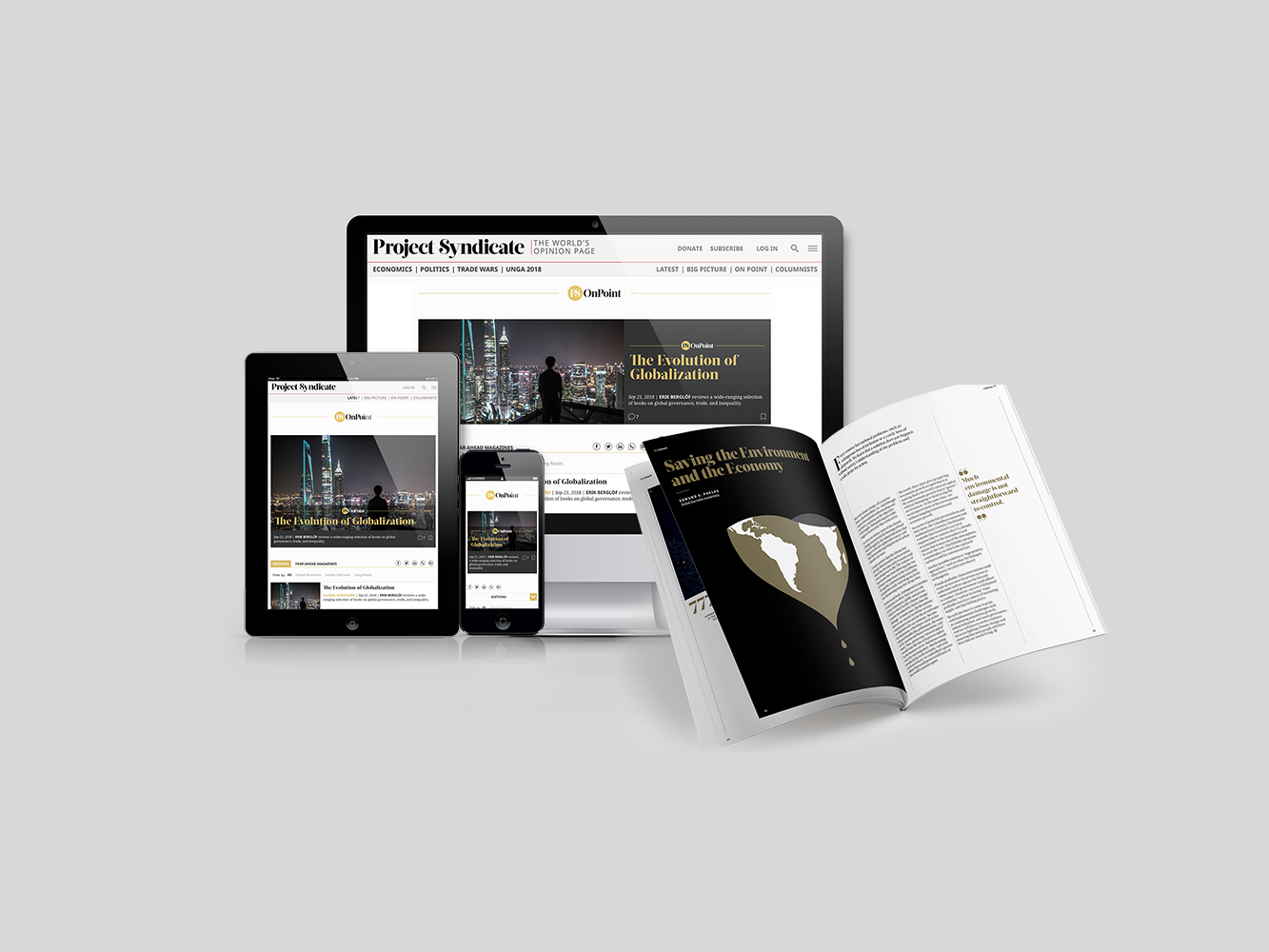 Subscribe now
Get unlimited access to OnPoint, the Big Picture, and the entire PS archive of more than 14,000 commentaries, plus our annual magazine, for less than $2 a week.
La opinión de que tendría más sentido direccionar el dinero recaudado a partir del impuesto de solidaridad hacia la inversión pública también es poco convincente, porque no hay una escasez de fondos disponibles para la inversión. Al mismo tiempo, el gasto del gobierno en consumo final está aumentando drásticamente, y los programas de redistribución por lo general no les llegan a los pobres. El fracaso de los proyectos de infraestructura en Alemania les debe más a los procesos de planificación dilatados y a la resistencia de las comunidades locales que a una falta de fondos.
También hace falta una acción urgente en cuanto al impuesto corporativo. En Alemania, la tasa impositiva estándar para las utilidades retenidas de las empresas ronda el 30%, un porcentaje significativamente superior que en países similares. Entre los países del G7, sólo la tasa del 33% de Francia es más alta, y ésta caerá al 28% en los próximos años, con futuras reducciones al 25% ya acordadas. Para impedir una reducción en la recaudación impositiva como resultado de un giro de las ganancias al exterior por parte de las empresas, y para mantener la inversión y los empleos en Alemania, el gobierno federal debería seguir el ejemplo de Francia y también reducir gradualmente la carga del impuesto corporativo hacia el 25%.
Quienes se oponen a la reforma del impuesto corporativo aseguran que el alto excedente de exportación de Alemania demuestra que no hay ninguna necesidad de hacer que su economía sea aún más competitiva. Pero eso es un error. Cualquiera que esgrima ese argumento está confundiendo el potencial exportador de las empresas con el atractivo de Alemania como lugar para la inversión y el empleo.
El excedente de exportación de Alemania está acompañado por exportaciones netas de capital, porque se están haciendo más inversiones en el exterior que en el país. Una reducción de los impuestos corporativos cambiaría esta situación. Según estimaciones actuales, si la tasa del impuesto fuera a caer del 30% al 25%, las empresas en Alemania podrían aumentar la inversión hasta un 14%. Es más, debido a una menor evasión impositiva, las ganancias registradas en Alemania aumentarían alrededor del 4%. En general, esto significa que las reformas del impuesto corporativo podrían ser más o menos neutras en términos de ingresos.
Y existe un argumento final muy convincente para el alivio impositivo. Obligaría a los políticos alemanes a reexaminar el gasto y las prioridades existentes del gobierno, en lugar de siempre financiar prontamente nuevos programas de gasto simplemente porque parece haber abundancia de fondos.