La crisis de la derecha de Alemania
LONDRES – Un terremoto está sacudiendo la escena política tradicionalmente plácida de Alemania, después que las elecciones el pasado mes de octubre en el estado oriental de Turingia generaron un atolladero que seguía sin resolverse hasta principios de este mes, cuando un liberal no favorito fue electo ministro-presidente con ayuda del partido de extrema derecha Alternativa para Alemania (AfD) y los políticos locales de la Unión Demócrata Cristiana (CDU). La cooperación de la CDU con AfD constituyó un rompimiento importante con el consenso alemán de posguerra que descartaba la cooperación de los partidos tradicionales con la extrema derecha, y produjo encono en todo el espectro político.
Varios funcionarios a nivel estatal posteriormente renunciaron, pero el mayor shock se produjo el 10 de febrero, cuando Annegret Kramp-Karrenbauer, la líder nacional de la UDC y la sucesora designada por la canciller Angela Merkel, abruptamente presentó la renuncia. AKK, como se la conoce a Kramp-Karrenbauer, cayó porque no había podido frenar a los políticos de la CDU de Turingia. Pero ya había cometido varios errores desde que se convirtió en líder del partido en 2018 (incluidos comentarios sobre la necesidad de censurar Internet) y como ministra de Defensa de Merkel (al proponer una solución para el conflicto sirio-turco sin consultar al ministro de Relaciones Exteriores). Como resultado de ello, su índice de aprobación en las encuestas se había derrumbado mucho antes de la votación de Turingia.
La renuncia de AKK ha reabierto la búsqueda de un potencial sucesor de Merkel. Entre quienes ya perciben una oportunidad está el ministro de Salud, Jens Spahn, el político devenido financista Friedrich Merz y Armin Laschet, el premier de Renania del Norte-Westfalia, el estado más poblado de Alemania. Con una elección parlamentaria que tendrá lugar en 2021, la CDU necesitará elegir un nuevo líder para fines de este año –y AKK dejó en claro que esta persona también debería ser el principal candidato a canciller del partido.
Pero un interrogante aún más apremiante es si la coalición gobernante de Merkel con el Partido Socialdemócrata (SPD) ahora colapsará, hundiendo a Alemania en una grave crisis política. La alianza de la CDU y el SPD es, en el mejor de los casos, un matrimonio tenso e incómodo, que se hizo necesaria ante el alza en el respaldo al AfD en las elecciones generales de septiembre de 2017. Más allá de acordar un paquete de políticas climáticas el otoño pasado, el gobierno se ha apuntado pocos éxitos.
Es más, la crisis en la CDU se produce luego de la propia implosión del SPD. Olaf Scholz, el ministro de Finanzas y vicecanciller, sufrió una derrota ignominiosa en su apuesta a fines del año pasado de convertirse en co-líder del SPD. Ese resultado parece haber puesto fin al ambicioso plan de Scholz para una unión bancaria de la eurozona. Para colmo de males, el respaldo al SPD ha caído a un mínimo de posguerra del 13% -dejando al partido con pocas chances, o ninguna, de formar parte del próximo gobierno.
El SPD probablemente sea reemplazado por los resurgentes Verdes, que han experimentado un repunte considerable en las encuestas desde las elecciones del Parlamento Europeo de mayo de 2019. En el último año, el dúo al mando del partido –Annalena Baerbock y Robert Habeck- han sido propuestos, cada vez más, como potenciales líderes futuros de Alemania. Habeck actualmente es el segundo político más popular del país, pisándole los talones a Merkel. 
Subscribe now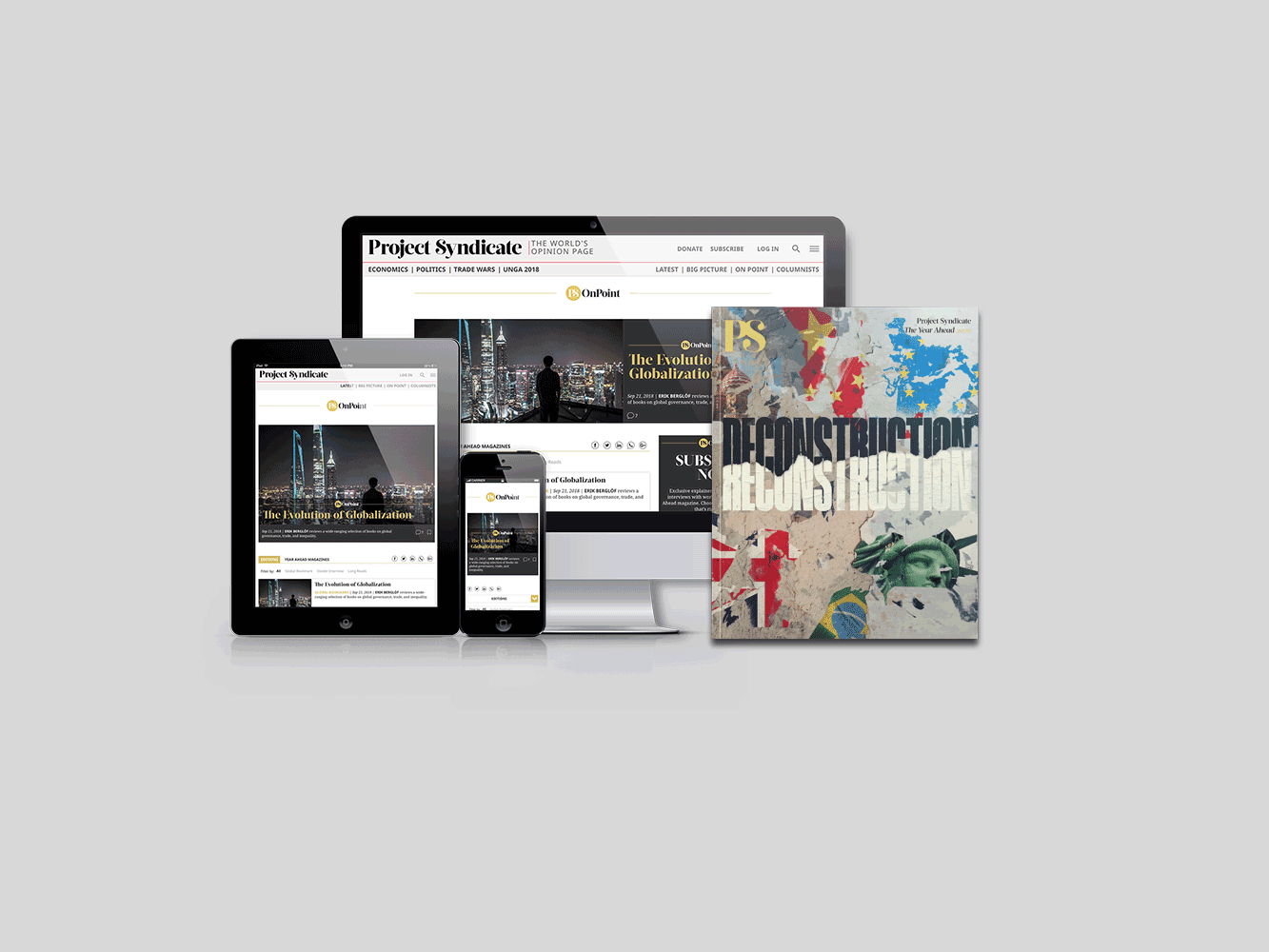 Subscribe now
Subscribe today and get unlimited access to OnPoint, the Big Picture, the PS archive of more than 14,000 commentaries, and our annual magazine, for less than $2 a week.
Si la crisis actual de la CDU persiste y el partido no gana el mayor porcentaje de votos en la próxima elección general, entonces el derecho codiciado a nombrar al canciller muy probablemente recaiga en los Verdes. Un gobierno de coalición verde y negro en el que la CDU sea el socio junior no tendría antecedentes políticos en Alemania, y sería sumamente indigerible para el partido.
Frente a esta perspectiva, figuras líderes de la CDU han advertido en contra de un debate interno y han hecho hincapié en la necesidad de un liderazgo estable y una continua colaboración con el SPD hasta las elecciones de 2021. Por empezar, la formación de un gobierno de la CDU y el SPD se demoró innecesariamente, lo que fastidió al electorado y alimentó una sensación de parálisis política en Alemania. Una ruptura de la coalición afectaría seriamente a ambos partidos y alienaría aún más a los votantes.
Otros gobiernos europeos están mirando estos acontecimientos con preocupación. Había muchas expectativas de que Alemania, que ejerce la presidencia rotativa de la Unión Europa en la segunda mitad de 2020, fuera un faro para otros estados miembro, especialmente en materia de cambio climático, migración y la futura relación comercial del bloque con el Reino Unido. Pero si los líderes políticos alemanes están inmersos en la reorganización interna del poder, probablemente le dediquen muy poca energía a cuestiones vinculadas a la UE.
Finalmente, la debacle política originada en Turingia tiene implicancias para el legado de Merkel. Con su reinado de 16 años como canciller próximo a terminar en 2021, ya había temores de que Alemania perdiera el rumbo político, careciera de visión y dejara de ser la voz de la razón que solía ser al interior de la UE. Merkel todavía goza de altos niveles de popularidad y respeto tanto en su país como en el exterior, más allá de su decisión polémica de 2015 de admitir a más de un millón de refugiados principalmente sirios en Alemania. Recientemente, sin embargo, era notable el paso al costado que había dado en la política doméstica con la intención de poner a AKK en primer plano. Esa decisión, obviamente, hoy produjo un efecto indeseado. Al respaldar a la candidata equivocada para sucederla como canciller, Merkel ha perdido parte de su influencia, que tanto le costó ganarse.
Alemania, en consecuencia, está en una encrucijada. Su economía está chisporroteando –el PIB creció sólo el 0,6% el año pasado- y necesita desesperadamente un nuevo impulso. Por cierto, a pesar de toda su proeza ingenieril y su reputación de eficiencia, Alemania ha quedado rezagada en digitalización y electrificación, así como en sus objetivos climáticos. El próximo gobierno enfrentará la tarea de impulsar la economía y acelerar la digitalización y aplicación de la inteligencia artificial, manteniendo al mismo tiempo al país en el camino destinado a cumplir con su objetivo de alcanzar la neutralidad de carbono en 2050.
Frente a la agitación que hoy atraviesan los partidos gobernantes de Alemania, una resolución rápida de la crisis de liderazgo de la CDU es esencial. Una parálisis prolongada podría ser sumamente perjudicial tanto para Alemania como para Europa.