Svoboda slova ve věku filtrů
OXFORD – Německý zákon o uplatnění sítě – podle nějž lze platformy sociálních médií jako Facebook a YouTube pokutovat až do výše 50 milionů eur za každý "zjevně nezákonný" příspěvek po 24 hodinách od přijetí oznámení – je od začátku kontroverzní. Když v lednu vstoupil plně v účinnost, nastal ohromný povyk a kritici z celého politického spektra prohlašovali, že je to vábnička k cenzuře. Vláda přenáší své pravomoci na soukromé zájmové skupiny, protestovali.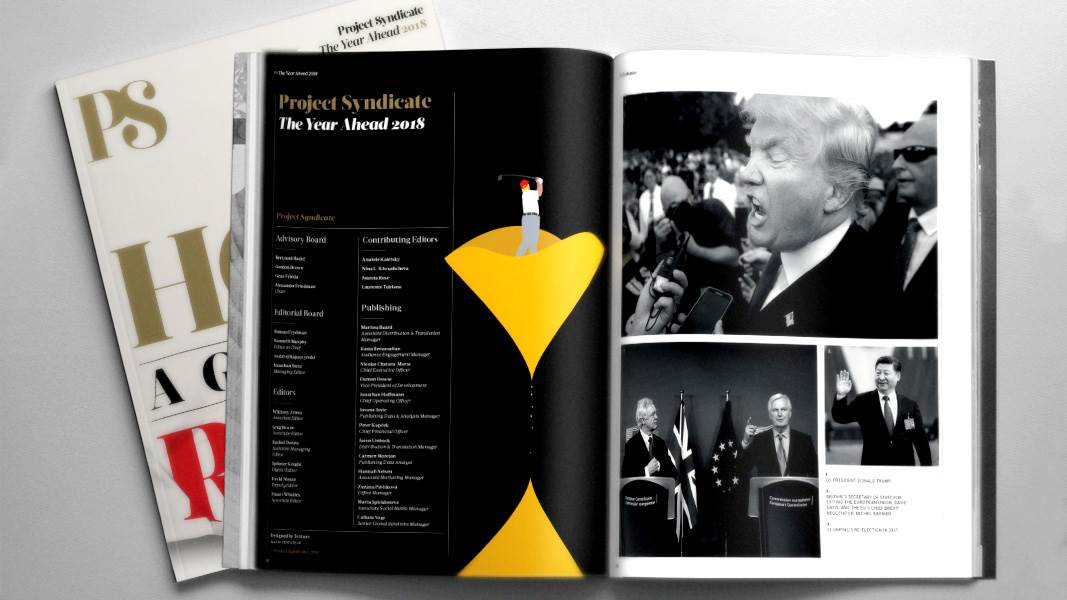 The Year Ahead 2018
The world's leading thinkers and policymakers examine what's come apart in the past year, and anticipate what will define the year ahead.
Jedná se tedy o konec svobody slova v Německu?
Samozřejmě že ne. Jistě, německý Netzwerkdurchsetzungsgesetz (či NetzDG) je nepřísnější předpis svého druhu v Evropě, která má čím dál větší dopal na mocné americké provozovatele sociálních médií. Kritici přitom vznášejí oprávněné námitky proti slabinám zákona. Možností ke svobodnému vyjádření ale zůstane hojně, i když dojde k mylnému odstranění některých příspěvků.
Pravda je taková, že zákon je důležitým poselstvím: demokracie nebudou mlčet, budou-li jejich občané vystavováni nenávistným a násilným projevům a záběrům – obsahu, který, jak víme, dokáže nenávist a násilí podnítit ve skutečném životě. Odmítnutí chránit veřejnost, zejména ty nejzranitelnější, před nebezpečným obsahem ve jménu "svobody projevu" ve skutečnosti slouží zájmům těch, kdo už mají výsady, v prvé řadě mocných společností, které dávají šíření informací do pohybu.
Projevy jsou filtrovány odjakživa. V demokratických společnostech má každý právo vyjádřit se v mezích zákona, ale nikdy nikomu nebylo zaručeno publikum. Aby občané získali vliv, museli vždy zaujmout – anebo obejít – "strážné", kteří rozhodují, které hlasy a ideje jsou podstatné a stojí za to je zesílit, ať už prostřednictvím médií, politických institucí nebo protestů.
Totéž platí dnes, s tím rozdílem, že na stráži jsou algoritmy, které automaticky filtrují a řadí všechny příspěvky. Samozřejmě že algoritmy lze naprogramovat jakýmkoli způsobem, který se líbí provozovateli, takže si mohou cenit vlastností, jež sdílejí profesionální novináři: věrohodnosti, inteligence a soudržnosti.
U dnešních platforem sociálních médií je ale mnohem pravděpodobnější, že nade vše ostatní upřednostní příjmy z reklamy. Ty nejhlasitější proto často ještě odměňují megafonem, kdežto méně polarizující, méně privilegované hlasy jsou přehlušeny, i když poskytují promyšlená a vycizelovaná stanoviska, která dokážou veřejné diskuse skutečně obohatit.
Pokud potlačení méně privilegovaných hlasů nezajistí samotný algoritmus, často se do věci vloží internetoví trollové a kohokoli, kdo se jim znelíbí, zahrnou nenávistnými a výhrůžnými projevy. Obětí online šikany jsou především ženy a menšiny, ale může si vzít na mušku kohokoli. Kupříkladu německý blogger Richard Gutjahr se stal předmětem konspiračních teorií a terčem intenzivní šikany poté, co byl během dvou týdnů přítomen u dvou teroristických útoků.
Oběti online šikany často reagují autocenzurou a mnohé se s narušeným pocitem bezpečí, a dokonce sebeúcty, ze sociálních médií zcela stahují. V tomto smyslu země nabídkou paušální ochrany ve jménu "svobody slova" vlastně zvýhodňují nenávistné projevy. Proč by ale práva oběti měla mít menší váhu než práva neurvalců?
V demokracii se práva většiny nemohou uplatňovat na úkor práv menšiny. Ve věku algoritmů musí vláda víc než dřív zajišťovat ochranu zranitelných hlasů, byť by se i při zásazích na ochranu obětí občas mýlila. Jsou-li zranitelní lidé obleženi davy extremistů a hrubiánů, je naprosto pochopitelné, že se obávají nahlas promluvit. Jakmile k tomu dojde, "svoboda slova" je mrtvá.
Ne všichni kritici NetzDG tuto úvahu zpochybňují: někteří souhlasí, že projevy ohrožených hlasů potřebují zvláštní ochranu. Tvrdí ale, že potřebná opatření už v praxi existují. Vždyť hrubé urážení a podněcování k nenávisti a násilí je zakázáno a pachatelé mohou být stíháni. Francouzský prezident Emmanuel Macron například upřednostňuje zaměření pozornosti na posílení schopnosti justičního systému vypořádat se s nenávistnými projevy a dezinformacemi.
V digitálním věku je však rozhodující rychlost. Technologie působí okamžitě a online příspěvky lze široce sdílet během několika minut. Demokratické instituce konají poměrně pomalu – příliš pomalu na to, aby policie a soudy byly účinné v potlačování trollů a nenávisti na internetu. Navíc řada obětí není v takovém postavení, aby si mohly najmout prvotřídní právníky jako Gutjahr. Spoléhat pouze na nejtěžkopádnější státní instituce není účinná strategie ochrany svobody slova v dnešních digitálních komunikačních sítích.
Projevy nenávisti a další formy nebezpečného a nezákonného obsahu je třeba potírat u zdroje. Na jedné straně je nutná důkladnější mediální gramotnost konzumentů, mezi nimiž je třeba od mládí provádět osvětu o dopadech nenávistných projevů na internetu v reálném světě. Na druhé straně – a právě to se NetzDG pokouší zajistit – se platformy sociálních medií musí postarat o to, aby jejich produkty byly navrženy způsoby podporujícími zodpovědné používání.
Není to ale žádné rychlé řešení. Právě naopak, vyžaduje zásadní přehodnocení obchodních modelů, které projevy nenávisti usnadňují, ba dokonce odměňují. Nelze připustit, aby firmy profitovaly ze škodlivého obsahu a zároveň krčily rameny nad odpovědností za jeho následky. Musí naopak účinněji a svědomitěji korigovat své algoritmy, aby označovaly obsah, jejž by měli sledovat a hodnotit lidé, a zároveň do všech svých obchodních rozhodnutí promítat povědomí o své odpovědnosti v zápase za opravdovou svobodu projevu.
Je to možná v rozporu s přímočarou podnikatelskou logikou dělat cokoli, co maximalizuje zisk a hodnotu akcií. Je to ale nepochybně to nejlepší pro společnost. Německá vláda oprávněně postrkuje firmy správným směrem.
Z angličtiny přeložil David Daduč