¿Una revolución de terciopelo verde en Alemania?
BERLÍN – En los últimos 50 años, Alemania ha experimentado tres milagros. El que alguna vez fue el hombre enfermo de Europa se convirtió en un Exportweltmeister (campeón de exportaciones). También superó su pasado (Vergangenheitsbewältigung). Y construyó una unión política y económica en que sus antiguos enemigos se han convertido en amigos. Pero ahora el cómodo mundo forjado por estos milagros se está desmoronando, haciendo que el actual partido de gobierno alemán, la Unión Demócrata Cristiana (CDU) actúe como un venado deslumbrado ante los faros de un coche.
Orgullosos, y con razón, de lo que han logrado, los alemanes son reticentes a seguir lecciones de otros europeos, particularmente de aquellos que parecen no haber manejado bien sus propios asuntos. Pero en este crucial año electoral, el método característico de la saliente Canciller Angela Merkel de salir del paso a como dé lugar está dando señales de agotamiento. En momentos en que el CDU y su partido hermano de Bavaria, la Unión Social Cristiana (CSU), están divididos sobre quién debería sucederla, los Verdes tienen una oportunidad histórica.
Mientras el CDU/CSU ha pasado por alto a sus propios votantes al promover al líder de la CDU Armin Laschet como su candidato a canciller, los verdes han nominado para el cargo a Annalena Baerbock, su enérgica co-líder de 40 años de edad. En un país con fuertes resistencias al cambio, Baerbock promete reformas sin disrupciones, es decir, una revolución de terciopelo.  Como lo expresan en el borrador de su programa electoral: "Haremos que algunas tradiciones positivas se expresen de nuevas maneras, crearemos algunas cosas nuevas y reemplazaremos algunas cosas familiares. Pero daremos seguridad en esta transición".
El Partido Verde ciertamente se las ha arreglado para reinventarse. Hace no tanto se lo veía como un Verbotspartei (partido prohibicionista), conocido principalmente por avergonzar y dar sermones a los alemanes acerca de las virtudes del vegetarianismo. Ahora es el partido que encarna el optimismo por lo que podría ser Alemania. En vez de exigir a los alemanes que renuncien a sus hábitos, los verdes prometen convertir al país en una mejor versión de sí mismo, abriendo nuevos caminos hacia la prosperidad que reemplacen aquellos que están en peligro de volverse obsoletos.
Por ejemplo, el partido propone una política industrial verde para reinventar la base económica alemana, de modo que se mantenga competitiva en un mundo que se aleja de los combustibles fósiles a pasos agigantados. Como me lo explicara la dirigente verde Franziska Brantner, este proceso tendría las estrategias climática y digital como centro. "Si no tomamos ese tren", advierte, "estaremos del lado de un modelo económico perdedor". El modelo antiguo fue muy útil: nos permitió hacer negocios con todo el mundo y ganar mucho dinero sin hacer casi ninguna contribución a la seguridad. Fue muy bueno, pero lamentablemente no se puede prolongar".
Los Verdes reconocen que la única manera de que la industria automovilística alemana pueda sobrevivir es centrarse en la producción de coches sin emisiones. Por ello, el partido tiene un plan para convertir al país en líder mundial de la producción de celdas de energía. El partido también desea reducir la peligrosa dependencia alemana de las exportaciones a China y las importaciones de hidrocarburos desde Rusia, e invertir en programas de apoyo a empresas emergentes de alta tecnología e infraestructura de informática en la nube.
Subscribe to Project Syndicate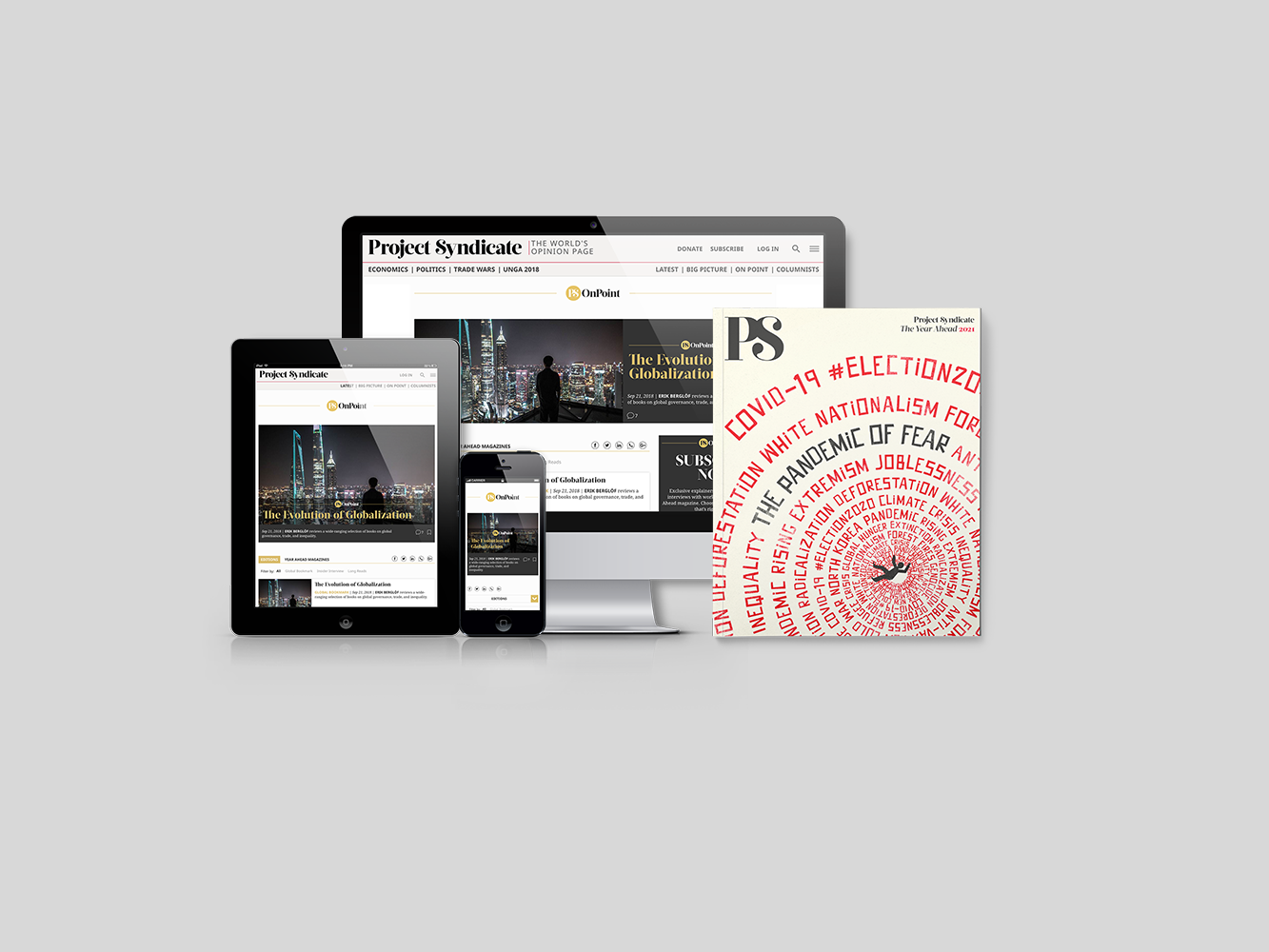 Subscribe to Project Syndicate
Enjoy unlimited access to the ideas and opinions of the world's leading thinkers, including weekly long reads, book reviews, topical collections, and interviews; The Year Ahead annual print magazine; the complete PS archive; and more. All for less than $9 a month.
Además, los Verdes han abandonado el tradicional escepticismo de la izquierda hacia el patriotismo. El título del borrador del programa electoral del partido se puede traducir aproximadamente como "Alemania lo tiene todo". Alemania tiene todo lo que necesita para enfrentar los retos del futuro.
En una entrevista telefónica, Cem Özdemir, un ex líder del partido, recalcó la necesidad de participar en debates sobre la identidad nacional. "Con la inmigración y la globalización, necesitamos conversar sobre lo que significa ser alemán. Fue un error de los progresistas ignorar la discusión durante la crisis de los refugiados. Permitió que otros se apoderaran del territorio". En un marcado giro en comparación con el pasado, los Verdes de hoy usan con frecuencia términos como "Heimat" (la patria) y debaten abiertamente de cómo se puede modernizar la idea de lo que es ser alemán.
Con respecto a Europa, los Verdes quieren pasar de la política del "Nein, Nein, Nein" de Merkel a una implicación más proactiva. En una entrevista reciente con el Frankfurter Allgemeine Sonntagszeitung, Baerbock señaló que Alemania solo puede tener una política exterior sólida si es concertada con el resto de Europa. La candidata desea ayudar a construir una Unión Europea soberana y comprometida que actúe en línea con sus valores, incluida la relación con China.
Por su parte, Brantner espera que Alemania pueda superar las "dos mentiras generacionales" que sustentan su política europea. La primera mentira es que Alemania puede centrarse meramente en la economía e ignorar las inversiones en seguridad. "No podemos seguir comerciando con todo el mundo, ganando grandes utilidades y esperando que los demás protejan nuestra soberanía", me dijo. "Si no coincidimos con todo lo que dice [el Presidente francés Emmanuel] Macron, deberíamos poner sobre el tapete nuestras propias ideas".
La segunda mentira es que Europa puede poseer una moneda conjunta sin una política de inversiones o un presupuesto en común, y simplemente confiar en el Banco Central Europeo. Brantner cree que es el momento de "tener un debate real acerca de esto en Alemania".
Los Verdes de hoy comprenden que, tras décadas de notable éxito, la posición de Alemania se ha vuelto precaria. A medida que China y Estados Unidos se enfrentan entre sí, la globalización corre el riesgo de revertirse, y eso en momentos en que la revolución digital está eclipsando las fortalezas económicas germanas tradicionales.
Más aún, la notable relación que tiene Alemania con su propia historia no ofrece un modelo para integrar una población cada vez más multicultural y religiosamente diversa. Y el hecho de que varios gobiernos sucesivos no hayan familiarizado al público alemán con los detalles de la política europea ha dificultado poder asegurar un apoyo a medidas de nivel europeo que podrían ser útiles para los propios intereses del país.
Sigmund Freud dio una descripción apta para la Alemania actual al referirse a pacientes "que fracasan al triunfar". Sin embargo, el país podría encontrar en los Verdes justamente la cura para esta aflicción. Puede parecer extraño que un país con orígenes y aspiraciones revolucionarias entre a la carrera por la cancillería con promesas de reformas prudentes y calibradas. Pero eso es lo que ocurre cuando un partido se toma con seriedad el reto de gobernar realmente, más que hacer campaña permanente desde los márgenes.
Muchas cosas podrían pasar entre ahora y las elecciones federales de septiembre. Pero nunca antes los Verdes han comenzado una campaña desde una posición así de sólida.
Traducido del inglés por David Meléndez Tormen