Das Bundesverfassungsgericht erklärt der EZB den Krieg
NEW YORK – Das deutsche Bundesverfassungsgericht hat gerade einen Prozess in Gang gesetzt, der in der Auflösung der Europäischen Wirtschafts- und Währungsunion münden könnte. Das Gericht hat entschieden, dass sich die Bundesbank nach einer Übergangsfrist von höchstens drei Monaten nicht mehr am Staatsanleihekaufprogramm (Public Sector Purchase Program ‒ PSPP) der Eurozone beteiligen darf, es sei denn, die Europäische Zentralbank weist nach, dass die mit dem PSPP angestrebten Ziele "nicht außer Verhältnis zu den damit verbundenen wirtschafts- und fiskalpolitischen Auswirkungen stehen".
Die Entscheidung des Gerichts bezieht sich auf den Zeitraum zwischen den ersten Staatsanleihekäufen am 9. März 2015 und der Reinvestitionsphase, die am 1. Januar 2019 begann, so dass die Uhr am 8. November 2019 angehalten wurde, als sich die kumulierten PSPP-Käufe auf fast 2,1 Billionen Euro beliefen. Umstritten ist vor allem ein Urteil des Gerichtshofs der Europäischen Union (EuGH) vom Dezember 2018, das seinerseits zwei Schlüsselelemente enthielt.
Erstens entschied der EuGH, dass das PSPP Artikel 123 des Vertrages über die Arbeitsweise der Europäischen Union (AEUV) nicht umgangen hat, der die monetäre Finanzierung der Haushalte der Mitgliedstaaten verbietet. Zweitens entschied er, dass das Programm auch nicht gegen den "Grundsatz der Verhältnismäßigkeit" verstößt, nach dem "Inhalt und Form der Maßnahmen der Union nicht über das zur Erreichung der Ziele der Verträge erforderliche Maß hinausgehen dürfen".
Das Bundesverfassungsgericht stellt weder den ersten Punkt in Frage, noch geht es auf neuere Maßnahmen ein, die zur Bekämpfung der Covid-19-Pandemie ergriffen wurden, wie etwa die Erweiterung des PSPP um ein Pandemie-Notkaufprogramm in Höhe von 750 Milliarden Euro oder die jüngsten gezielten Darlehenstransaktionen der EZB. Die Auffassung des EuGH über den Grundsatz der Verhältnismäßigkeit wird allerdings (einigermaßen verächtlich) zurückgewiesen. Nach Auffassung des deutschen Gerichts ging die Entscheidung des EuGH in diesem Punkt weit über seine rechtliche Befugnis, wie sie im Vertrag über die Europäische Union (EUV) festgelegt ist, hinaus.
Tatsächlich stellt das Bundesverfassungsgericht die rechtlichen Kompetenzen des EuGH offen in Frage und erklärt, dass es die Entscheidungen des EuGH respektieren wird, "wenn dieser zu einer Auffassung gelangt, der sich mit gewichtigen Argumenten entgegentreten ließe, solange sie sich auf anerkannte methodische Grundsätze zurückführen lässt und nicht objektiv willkürlich erscheint". Damit wird natürlich impliziert, dass der EuGH dieses grundlegende Kriterium nicht erfüllt hat.
Unter Berufung auf Artikel 5.1, 5.2 und 5.4 EUV streut das Bundesverfassungsgericht weiter Salz in die Wunde. "Die Auffassung des EuGH, der Beschluss des EZB-Rates über das PSPP und seine Änderungen seien noch kompetenzgemäß, verkennt in offensichtlicher Weise Bedeutung und Tragweite des auch bei der Kompetenzverteilung zu beachtenden Grundsatzes der Verhältnismäßigkeit und ist wegen der vollständigen Ausklammerung der tatsächlichen Auswirkungen des Programms auf die Wirtschaftspolitik methodisch schlechterdings nicht mehr vertretbar."
Subscribe to Project Syndicate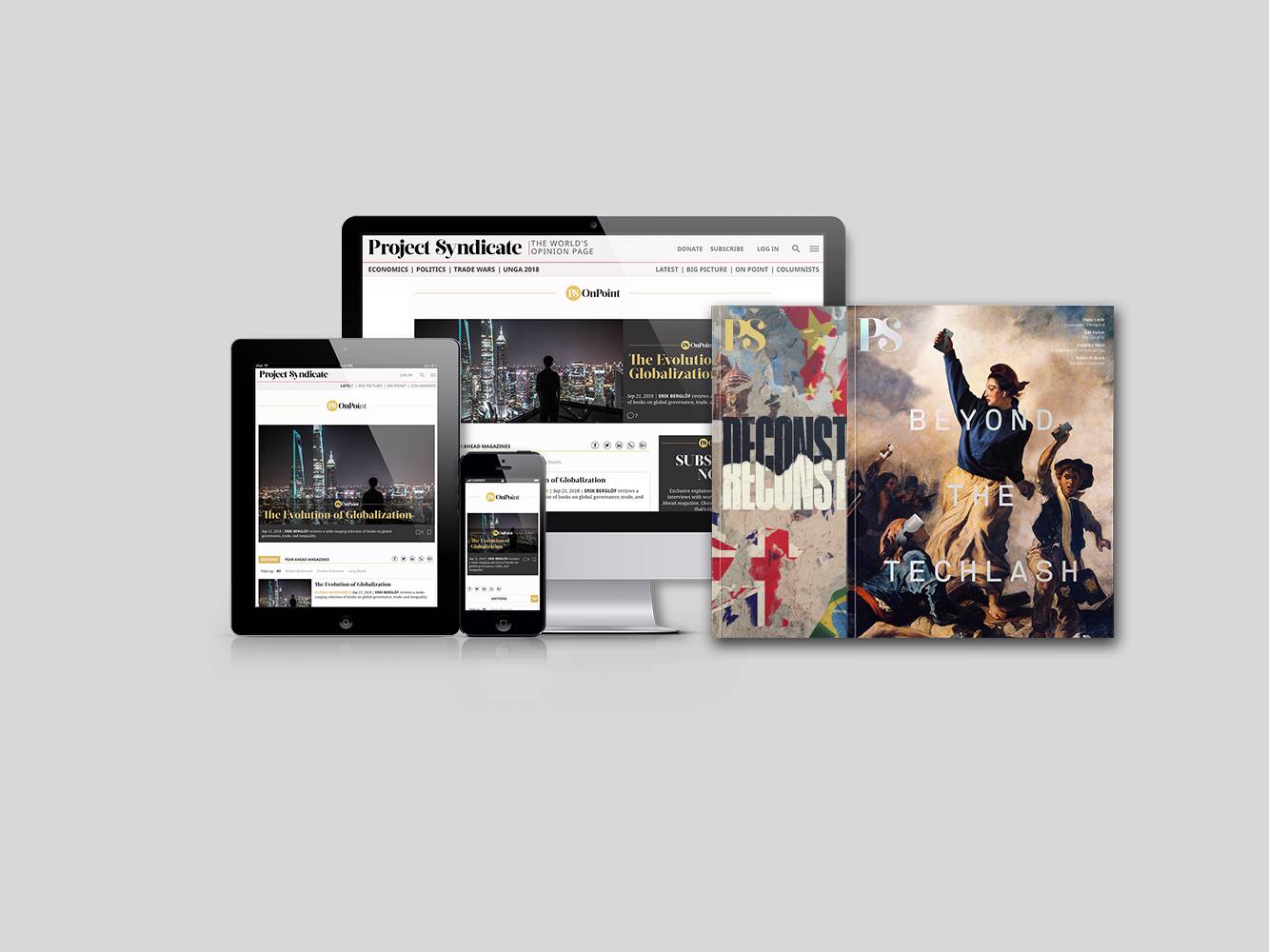 Subscribe to Project Syndicate
Enjoy unlimited access to the ideas and opinions of the world's leading thinkers, including weekly long reads, book reviews, and interviews; The Year Ahead annual print magazine; the complete PS archive; and more – all for less than $2 a week.
Meines Erachtens ist es bemerkenswert, dass das Bundesverfassungsgericht so weit gegangen ist, die allgemeineren wirtschaftspolitischen Auswirkungen des PSPP in Frage zu stellen, zusätzlich zu dem, was es erreicht haben dürfte (und weiterhin erreicht), nämlich die Inflation in der Eurozone "unter, aber nahe 2%" zu halten. Hat das Bundesverfassungsgericht Alt- und Neukeynesianer, Monetaristen, Behavioristen und Marxisten als Zeugen vorgeladen, um Beweise für diese angeblichen Auswirkungen zu liefern?
Dabei sind Scherze fehl am Platz, denn die Lage ist sehr ernst. Es ist höchst unwahrscheinlich, dass der EZB-Rat eine Darstellung anbieten wird, die das Bundesverfassungsgericht davon überzeugt, dass "die mit dem PSPP angestrebten währungspolitischen Ziele nicht außer Verhältnis zu den damit verbundenen wirtschafts- und fiskalpolitischen Auswirkungen stehen". Schließlich hat das PSPP eindeutig erheblichen Einfluss auf die Bedingungen, zu denen einige Mitgliedsstaaten Zugang zu Staatsschuldenmärkten haben. Italien ist ein offensichtliches Beispiel. Das gleiche gilt für Griechenland, nachdem die EZB beschlossen hat, Sub-Investment-Grade-Anleihen in das PSPP aufzunehmen.
Da sich die Defizite der öffentlichen Haushalte infolge der Reaktion auf die Pandemie erhöhen, können Staatsanleihekäufe im Rahmen des PSPP künftig zu einem wichtigen Treiber der Kosten für die Kreditaufnahme von Staaten und sogar des Marktzugangs staatlicher Emittenten werden. Wenn Deutschland plötzlich "Nein" zum PSPP sagen würde, könnten ein oder mehrere Länder der Eurozone gezwungen sein, aus der Währungsunion auszusteigen.
Schlimmer noch, das Urteil des Bundesverfassungsgerichts berührt weit mehr als den Zusammenhang zwischen PSPP und Staatsschulden. So äußern sich die Richter auch besorgt über die Auswirkungen des Ankaufs von Vermögenswerten durch die EZB nicht nur auf die Bilanzen und Zinssätze der Banken, sondern auch auf wirtschaftlich an sich nicht mehr lebensfähige Unternehmen und damit auf potenziell jeden Sparer, Kreditgeber, Immobilienbesitzer und Versicherungsnehmer in der Eurozone.
Ja, Portfolio-Balance-Überlegungen implizieren, dass die quantitative und qualitative Lockerung die Vermögensrenditen und -preise und damit die reale Wirtschaftstätigkeit und das wirtschaftliche Wohlergehen der Bevölkerung im In- und Ausland beeinflusst. Dies sind berechtigte Fragen, mit denen sich die EZB, das Europäische Parlament und der Europäische Rat befassen müssen. Es ist aber nicht Aufgabe des deutschen Bundesverfassungsgerichts sie zu beantworten.
Aus dem Englischen von Sandra Pontow