El peligro de una Europa post-alemana
MADRID – Por dos siglos ya, la "cuestión alemana": cómo contener una Alemania expansiva en virtud de su superficie, su capacidad de producción y su situación geográfica en el corazón de Europa, ha sido objeto de preocupación, y ha provocado espantosos enfrentamientos bélicos. Hoy, las complejas negociaciones para formar gobierno nos sitúan en un escenario novedoso. Los dirigentes europeos temen la ausencia de liderazgo alemán en la guía y defensa de Europa en el mundo globalizado.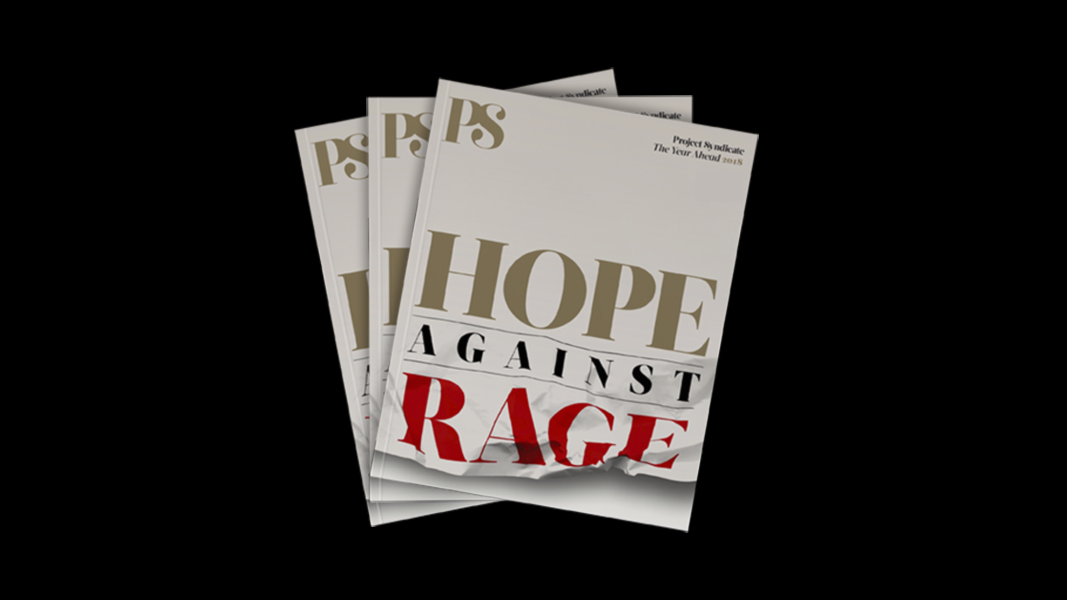 The Year Ahead 2018
The world's leading thinkers and policymakers examine what's come apart in the past year, and anticipate what will define the year ahead.
Desde la Segunda Guerra Mundial, Europa se ha esforzado por anclar firmemente Alemania en el entramado institucional de la Unión. Desde el Tratado de Roma que estableció la Comunidad Económica Europea, al Tratado de Maastricht que creó la Unión Europea y la eurozona, Alemania ha sido uno de los dos pilares del crítico eje que junto con Francia cimenta el núcleo del proyecto europeo.
A comienzos de los años 2000, tras superar los retos de la unificación, Alemania proyectaba una poderosa influencia sobre Europa. Mientras, Francia dudaba de avanzar en la integración, incertidumbre esta que cuajó en el voto contrario a la Constitución Europea, en 2005. Y ahí arranca la era de hegemonía alemana.
Alemania impulsó la "quinta ampliación" — el acceso simultáneo de diez países del centro y el este de Europa, que mantuvo ocupada a la Unión entre 2004 y 2008 —. Pero fue la crisis financiera internacional la que consolidó su posición de liderazgo absoluto. Si el Consejo Europeo hizo frente a la crisis, fue bajo el influjo de la canciller Angela Merkel.
En los años que siguieron, Alemania prosiguió la afirmación de su dominio, en tanto proseguía el menoscabo del liderazgo de Francia. Además, asistimos a la retirada de otras potencias influyentes: no sólo Reino Unido al votar la salida pura y simple de la Unión Europea; sino también Estados Unidos, garante durante tiempo de una Pax Americana crucial para Europa, que desvió su atención de la región. Resultado inapelable de todo ello, el centro de gravedad europeo se desplazó inequívocamente a Berlín.
Durante este período se han sucedido las crisis: financiera, migratoria y de seguridad.  Y sin perjuicio de que las respuestas han venido pilotadas por Alemania, el liderazgo de Merkel no siempre ha sido celebrado, en particular su gestión de la crisis migratoria. Y ha alimentado la frustración en el sur de Europa, especialmente afectado económicamente; en el este, geográficamente vulnerable; y en la propia Alemania.
La posición de Alemania en Europa se complica debido a estas dificultades internas. En los últimos 18 meses el liderazgo alemán se ha vuelto progresivamente introspectivo, al servicio de las elecciones federales celebradas el pasado mes de septiembre. En consecuencia, cuestiones fundamentales para el futuro de la UE — como las negociaciones del Brexit, la política migratoria, la cooperación en materia de defensa, la creación de una unión bancaria y, posiblemente la más importante, la reforma de las instituciones europeas — han quedado en suspenso.
La hipótesis de trabajo en las capitales europeas partía de que, con la formación de un gobierno tras las elecciones, aflorara el europeísmo de Merkel, se arremangara e impulsara las reformas que tanto necesita la UE. Pero dos meses después, Europa sigue esperando.
El cuarto mandato de Merkel dista de la solidez pronosticada. Su partido, la Unión Demócrata Cristiana, y su socio, Unión Social Cristiana de Baviera, se vieron forzados a mantener largas conversaciones, que fracasaron, en aras de una coalición con el partido pro-empresarial Partido Democrático Libre y con Los Verdes, caracterizados por visiones antagónicas de Europa. Ahora ha iniciado arduas negociaciones con el Partido Socialista, prolongando el período de incertidumbre que aflige a Europa. En ausencia de una verdadera emergencia que incitase a Alemania a sacudirse el ensimismamiento, Europa se ve abocada a esperar. Y un bloque en apuros no puede permitírselo.
Ciertamente, la elección sorpresa de Emmanuel Macron como presidente de la República Francesa ha devuelto la esperanza de un eje franco-alemán revigorizado, que impulse el proyecto europeo, hoy en punto muerto. Pero, si bien Macron tiene un gran discurso y contagia una visión audaz de Europa, Francia no puede capitanear esta empresa por sí sola, en un momento en que debe emprender vitales reformas nacionales. Alemania continúa erigiéndose en el comanditario europeo sine qua non.
La UE no es nada sin Alemania. Por ello, Europa sencillamente no puede sentarse a esperar que Alemania retome el liderazgo. Como hizo después de la Segunda Guerra Mundial, Europa debe afrontar la cuestión alemana sin ambages, trabajando activamente para volver a anclar el país al proyecto europeo.   
En este tiempo, los líderes europeos deben, asimismo, abordar cambios fundamentales. Para cuando un nuevo gobierno alemán se sitúe en velocidad de crucero, la UE estará encarando los prolegómenos de las elecciones al Parlamento Europeo de junio de 2019 y de la designación de una nueva Comisión Europea en noviembre de ese año. Estos compromisos contribuirán a dilatar la toma de decisiones. Si la UE no cambia de estrategia y táctica, estará condenada a contener la respiración de cita electoral en cita electoral. Esta situación de campaña electoral permanente no es camino para construir el futuro.