O G20 Precisa Agir Agora para Vacinar o Mundo Todo
SIRACUSA – Quando os ministros das finanças do G20 se reunirem em Veneza nos dias 9 e 10 de julho, eles deveriam adotar um plano para imunizar o mundo inteiro contra o COVID-19. Todos os países produtores de vacinas estarão na reunião: Estados Unidos, Reino Unido, União Europeia, China, Rússia e Índia. Juntos, esses países produzem doses suficientes para concluir o processo de imunização total em nível global até o início de 2022. Não obstante, o mundo ainda não tem um plano para fazê-lo.
O esforço global que já existe para levar a cobertura vacinal aos países pobres, conhecido como instalação de Acesso Global de Vacinas COVID-19 (COVAX), ficou desastrosamente aquém do necessário. Os países produtores de vacinas têm usado sua produção para vacinar as próprias populações – com muitos milhões de doses de sobra. E as empresas produtoras de vacinas fizeram acordos secretos com os governos para vender vacinas bilateralmente, em vez de por meio do COVAX, a um custo menor. 
O mundo está atormentado pelo egoísmo dos países produtores de vacinas, pela ganância das empresas e pelo colapso da governança cooperativa básica entre as principais regiões do mundo. Duvidamos que especialistas do governo dos EUA já tenham se reunido (até mesmo por Zoom) com seus colegas na China e na Rússia para planejar uma campanha global de vacinas. Os EUA estão mais interessados ​​em enviar vacinas para Taiwan, provavelmente para embaraçar a República Popular da China, do que em trabalhar com a China para proteger o mundo inteiro
Cientistas têm indicado que o atraso na cobertura global da vacina pode ser devastador para o mundo inteiro, à medida que surgem novas variantes que escapam às vacinas já existentes. Essa fuga sinistra já está em andamento. Cientistas israelenses relataram que a vacina Pfizer-BioNTech é apenas 64% eficaz contra a variante Delta, em comparação com 95% da eficácia contra o vírus original (embora quatro outros estudos tenham encontrado uma eficácia significativamente maior ).
A boa notícia é que uma cobertura global e abrangente de vacinas é viável. Os níveis de produção global agora são elevados o suficiente para atingir cobertura abrangente para a população adulta em todos os países dentro de alguns meses. O que precisamos agora são planos para compartilhar as doses da vacina entre os países em todo o mundo, ricos e pobres, apoiados por logística e financiamento. Nada disso está fora de alcance se os membros do G20 finalmente começarem a planejar com seriedade.
Surpreendentemente, não há dados oficiais sistemáticos, abrangentes e atualizados sobre a esperada produção mensal de vacinas, de acordo com a empresa produtora e o país. Baseamos nossas estimativas da produção  provável de vacinas nos próximos meses pelas doses reais entregues e pelos anúncios de cada empresa, principalmente em declarações aos investidores para comunicados à imprensa. A partir dessa projeção, planejamos um cronograma preliminar para atingir um alto nível de cobertura global de vacinas. O fracasso do COVAX, da Organização Mundial da Saúde, do G20 e dos países produtores de vacinas em fazer o mesmo resulta em um trágico colapso da cooperação global.
Subscribe to Project Syndicate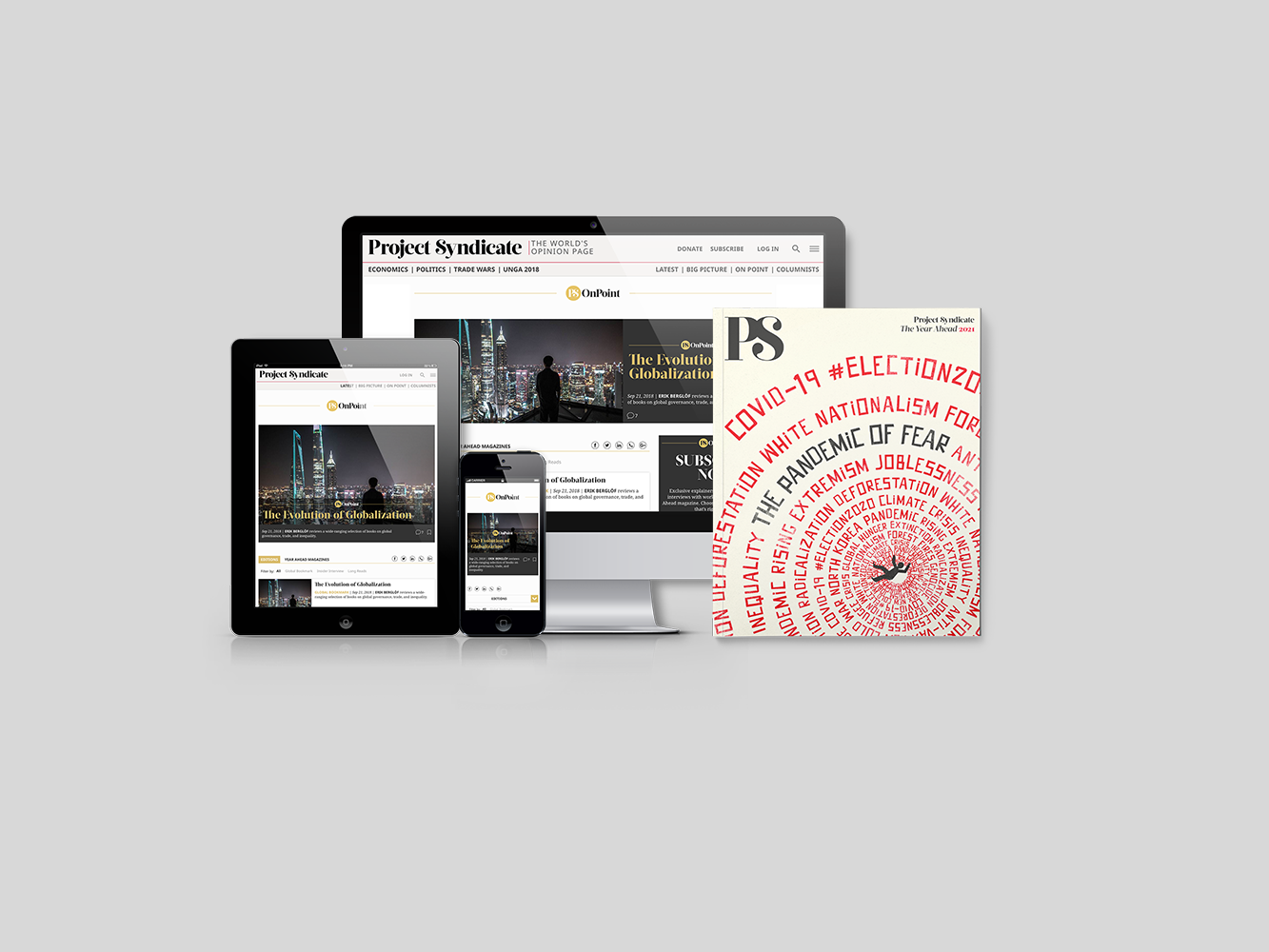 Subscribe to Project Syndicate
Enjoy unlimited access to the ideas and opinions of the world's leading thinkers, including weekly long reads, book reviews, topical collections, and interviews; The Year Ahead annual print magazine; the complete PS archive; and more. All for less than $9 a month.
Nossa estimativa é a seguinte. A produção mensal por parte de todas as empresas produtoras de vacinas COVID-19 que receberam listagem de uso de emergência pela OMS e autoridades regulatórias nacionais, e que estão sendo amplamente administradas entre julho e dezembro de 2021, será em média de cerca de um bilhão de doses.
A população mundial é de 7.8 bilhões e 5.8 bilhões têm 15 anos ou mais. Se definirmos imunização abrangente para cobrir 80% da população adulta (15 anos ou mais) em cada país, o mundo deveria ter como objetivo imunizar 4.6 bilhões de indivíduos.
Em 30 de junho, cerca de 850 milhões de pessoas foram totalmente imunizadas e cerca de mais 950 milhões receberam a primeira dose da vacina. Para atingir 80% de cobertura vacinal de adultos em todo o mundo, serão necessárias cerca de seis bilhões de doses adicionais.
[Mapa]
Fizemos um modelo de planilha preliminar mostrando que, com cerca de um bilhão de doses de vacina administradas a cada mês e aproximadamente seis bilhões de doses necessárias, poderemos alcançar uma cobertura completa de vacinas em cerca de seis meses – no início de 2022. Os números precisos dependem da combinação específica de vacinas. Mas isso só acontecerá se houver um plano global que inclua um cronograma para distribuir as doses em todos os países, um plano logístico para transportar as vacinas, um plano de implementação em cada país e um plano de financiamento.
A situação é especialmente urgente na África, onde apenas cerca de 16 milhões de pessoas, ou apenas 2% da população adulta, foram totalmente imunizadas a partir de 30 de junho. Isso é incrivelmente baixo, especialmente em comparação com os números de vacinação total de 17% da população adulta mundial fora da África e números muito mais altos nos países produtores de vacinas: 57% da população adulta nos EUA, 59% no Reino Unido, 40% na UE, 15% na Rússia e 6% na Índia a partir de 30 de junho e 19% na China a partir de 10 de junho.
Existem enormes riscos globais. A variante Delta está agora surgindo na África, pressagiando uma catástrofe monumental, a menos que a cobertura da imunização seja dramaticamente acelerada. A Força Tarefa para a África da Comissão COVID-19 do Lancet emitiu um apelo urgente de 300 milhões de doses de vacina para a África
Além disso, novas variantes com maior capacidade de escapar das vacinas existentes podem surgir em breve. E o movimento antivacinação global e campanhas de desinformação estimularam a hesitação em tomar a vacina, o que significa que mesmo quando as doses estão disponíveis, a aplicação da vacina cai bem abaixo da cobertura abrangente para adultos.
Resumindo, ainda estamos profundamente desprotegidos – em todos os lugares. Os quatro milhões de mortes confirmadas pelo COVID-19 até o momento (os números de mortes em excesso indicam que as mortes reais são provavelmente muitas vezes maiores) são o trágico resultado da falha do mundo em responder ao COVID-19 com clareza, cooperação e compaixão. A promessa do G7 no mês passado de doar 870 milhões de doses, o suficiente para imunizar cerca de 435 milhões de pessoas por completo, permanece muito aquém de um plano global.
É imperativo que o G20 se reúna e aja para fornecer as vacinas necessárias. A saúde do mundo depende do que vai acontecer em Veneza esta semana.
Tradução de Anna Maria Dalle Luche, Brazil