Finanziamenti sostenibili per la pianificazione familiare
ACCRA – Planned Parenthood (letteralmente "Genitorialità pianificata"), una risorsa fondamentale negli Stati Uniti in fatto di servizi sanitari nel campo della salute sessuale e riproduttiva, è stata appena costretta a ritirarsi dal programma federale di pianificazione familiare Title X, che supporta le donne con un reddito basso. La decisione – una risposta a una nuova regola dell'amministrazione del presidente americano Donald Trump che proibisce alle cliniche Title X di trasferire le pazienti all'estero per abortire – costerà a Planned Parenthood all'incirca 60 milioni di dollari l'anno.
Questa perdita potrebbe essere ridimensionata dai costi umani che pregiudicano i diritti alla salute sessuale e riproduttiva (SRHR) recuperando informazioni mediche fondamentali dai pazienti. E ancora, perdere i finanziamenti per Title X – che sarebbero stati utilizzati per i contraccettivi, gli screening per il cancro all'utero e al seno e per le infezioni trasmissibili sessualmente e per altri servizi sanitari essenziali – è davvero un colpo basso. Inoltre, Planned Parenthood non è l'unica: altre organizzazioni in tutto il mondo a tutela di questi diritti si trovano di fronte a limiti di finanziamento simili – se non più gravi.
La comunità internazionale sa che i diritti alla salute sessuale e riproduttiva hanno ampie implicazioni per la salute umana e lo sviluppo, tra cui istruzione, riduzione della povertà e uguaglianza di genere. Che poi si riflette negli Obiettivi per lo sviluppo sostenibile delle Nazioni Unite, adottato dai leader mondiali nel 2015, che includono il target di garantire accesso universale ai servizi per la salute sessuale e riproduttiva entro il 2030.
Ma senza fondi sufficienti, questo obiettivo sarà fuori portata. In generale la fornitura di servizi sanitari nei paesi a basso e medio reddito è finanziata soprattutto da donatori, e come ha fatto notare Pauline Irungu, rappresentante del Kenya per le politiche al PATH no-profit sulla salute internazionale, durante la conferenza Women Deliver di quest'anno, si registra un'ampia carenza di finanziamenti per la pianificazione familiare. Il gap dei finanziamenti annuo solo per eliminare le morti materne, infantile e adolescenti si attesta, secondo le stime, a 33 miliardi di dollari.
Anche i finanziamenti in corso non sono garantiti, a causa di una serie di fattori che vanno dalle fluttuazioni dei tassi di cambio al cambio delle agende politiche. L'amministrazione Trump ha offerto una cruda dimostrazione di come tutto ciò incida in modo vulnerabile sui paesi.
Quasi subito dopo il suo insediamento, Trump ha ripristinato la cosiddetta "global gag rule" – chiamata ufficialmente la Mexico City Policy – che blocca i finanziamenti federali americani per qualsiasi ente non governativo che fornisca assistenza o trasferimenti all'estero per l'aborto o sostenga i diritti di aborto negli Stati Uniti. Nel punire qualsiasi organizzazione che rispetti il diritto dei pazienti alle informazioni mediche rilevanti – e potenzialmente in grado di salvare la vita, l'amministrazione Trump ha di fatto tagliato fuori milioni di persone non solo dai servizi nel campo della salute sessuale e riproduttiva, ma anche da servizi non correlati come quelli per l'HIV/AIDS, malaria e tubercolosi. Non sorprende che la global gag rule sia associata a tassi più elevati delle infezioni trasmesse sessualmente, tra cui l'HIV, aborti non sicuri e morti prevenibili.
Subscribe now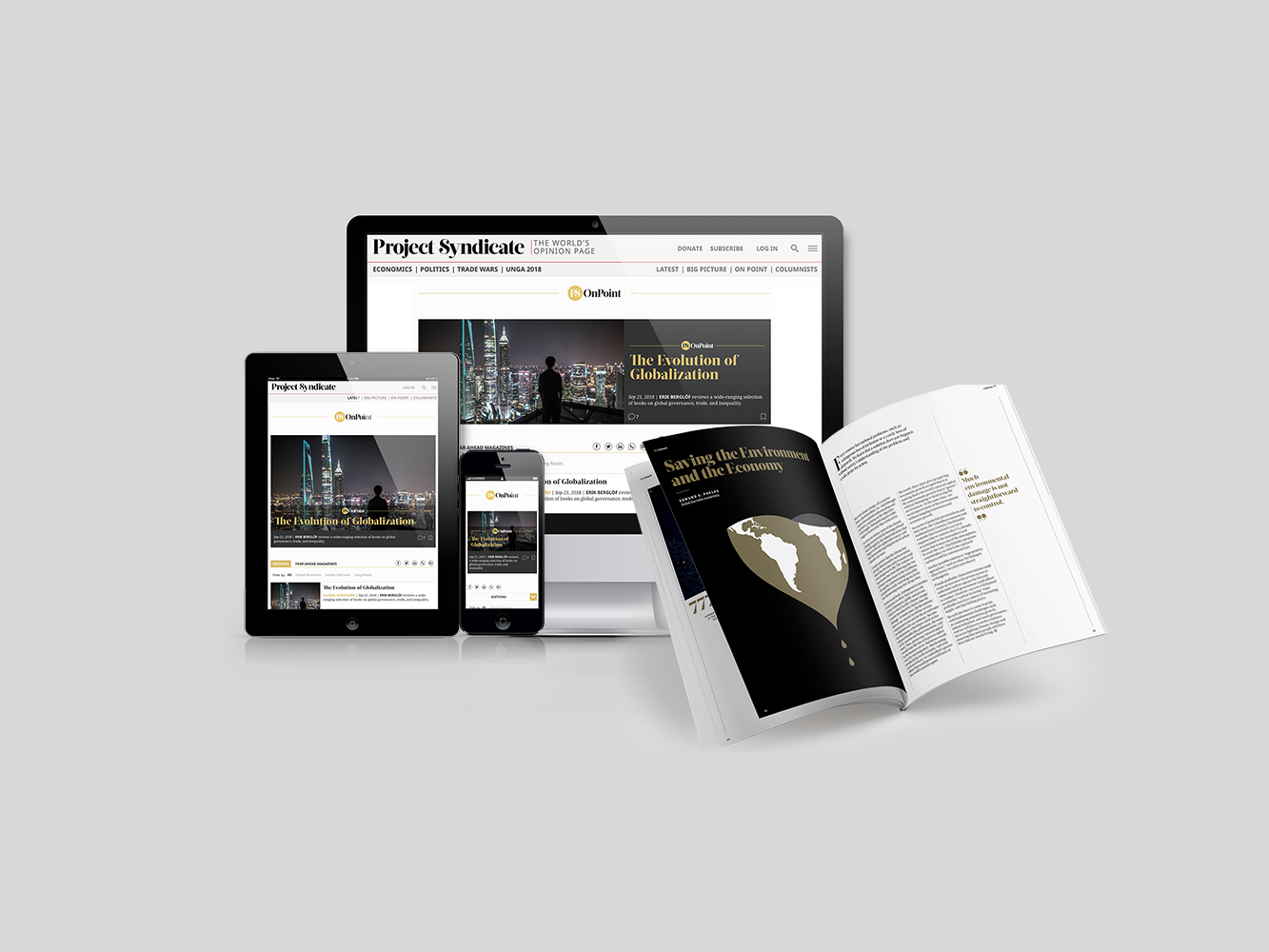 Subscribe now
Subscribe today and get unlimited access to OnPoint, the Big Picture, the PS archive of more than 14,000 commentaries, and our annual magazine, for less than $2 a week.
Gli Usa hanno altresì bloccato i finanziamenti al fondo delle Nazioni Unite per la popolazione (UNPF) – uno dei principali fornitori globali di servizi per la salute sessuale e riproduttiva, soprattutto nelle aree di conflitto. L'amministrazione Trump sostiene – senza alcun fondamento – che, nel suo lavoro in Cina, l'UNFPA abbia violato l'Emendamento Kemp-Kasten. Promulgato nel 1985, il Kemp-Kasten blocca gli aiuti a qualsiasi ente che gli Stati Uniti consideri coinvolto in pratiche coercitive come le sterilizzazioni forzate.
Inoltre, lo scorso anno, l'amministrazione ha fatto pressione affinché venisse rimossa l'espressione "salute sessuale e riproduttiva" dagli accordi multilaterali annui, come la Commissione Onu sullo stato delle donne, affermando che tale linguaggio supporta l'aborto. In modo analogo, in aprile, gli Stati Uniti hanno fatto pressioni alla Germania per frenare una risoluzione Onu finalizzata a prevenire lo stupro nelle situazioni di conflitto rimuovendo il linguaggio che riconosce il diritto delle donne alla salute riproduttiva. Per compromettere ulteriormente la responsabilità, gli Usa hanno altresì eliminato i diritti riproduttivi dai Report annuali sui diritti umani del Dipartimento di Stato americano e abbandonato il Consiglio Onu per i diritti umani.
Certo, alcuni paesi donatori stanno rafforzando la sfida di tutelare i diritti alla salute sessuale e riproduttiva. Citando le "devastanti conseguenze" della politicizzazione dei diritti delle donne, il premier canadese Justin Trudeau ha recentemente promesso di incrementare la spesa del paese sulla salute di ragazze e donne a livello globale, passando da 1,1 miliardi di dollari canadesi (836 milioni di dollari Usa) a 1,4 miliardi di dollari canadesi (1 miliardo di dollari Usa) entro il 2023.
Ma non è abbastanza. I governi dei paesi in via di sviluppo devono urgentemente ridurre la propria dipendenza dai donatori esterni. Eppure, sinora, sono stati lenti a colmare il vuoto.
Ad esempio, i governi dell'Unione Africana hanno promesso nel 2001, come parte della Dichiarazione Abuja, di allocare il 15% dei budget annui al miglioramento del settore sanitario. Dieci anni dopo, solo un paese aveva raggiunto quel target. E mentre 26 aveva aumentato la fetta di finanziamenti per la sanità, 11 l'aveva ridotta.
Nel mio paese, Ghana, il governo ora assegna all'incirca l'8% del budget alla sanità, laddove la maggior parte di questi fondi sono incanalati verso la remunerazione dei lavoratori, lasciando pochi fondi agli investimenti in cure migliori. Non è dato sapere esattamente quanto sia destinato ai servizi sanitari sessuali e riproduttivi.
Ma c'è ragione di sperare. Il secondo summit annuale National Adolescent Reproductive Health Summit – svoltosi lo scorso anno e organizzato dal National Population Council, con il supporto di Marie Stopes International, il governo del Ghana e alcuni partner della società civile – si è focalizzato sui "finanziamenti oltre gli aiuti". L'evento – che evidenzia il nesso tra i dirittialla salute sessuale e riproduttivae la gestione della popolazione e promuove le idee e le innovazioni dei giovani – ha portato a un impegno del governo teso a incrementare i finanziamenti per la sanità, seppur gradualmente.
Più in generale, i giovani del mondo in via di sviluppo stanno lottando per i dirittialla salute sessuale e riproduttiva. Ad esempio, lo AU Youth Advisory Council include Shakira Choonara, che è stata nominata nel 2017 "Woman of the Year in Health" del Sud Africa e Natasha Wang Mwansa, che ha ricevuto una standing ovation dai leader del mondo alla Women Deliver Conference del 2019. A livello di base, Shomy Chowdhury conduce una campagna per l'acqua, condizioni sanitarie ed igieniche (WASH) in Bangladesh, mentre Maureen Muketha lavora per migliorare la nutrizione infantile nelle zone rurali del Kenya.
Ma la responsabilità di mantenere i diritti alla salute sessuale e riproduttiva alla fine risiede nei capi nazionali, che devono sviluppare strategie a lungo termine per garantire finanziamenti sostenibili per la salute sessuale e riproduttiva, compresa la pianificazione familiare. Lo sviluppo dei loro paesi dipende da questo.