Trvale udržitelnými financemi za plánování rodičovství
ACCRA – Program s názvem Plánované rodičovství (Planned Parenthood), životně důležitý zdroj služeb sexuálního a reprodukčního zdraví ve Spojených státech, nedávno musel být stažen z federálního programu plánování rodičovství s názvem Title X, jenž podporuje ženy s nízkými příjmy. Toto rozhodnutí, které je reakcí na nové pravidlo administrativy amerického prezidenta Donalda Trumpa zakazující klinikám Title X posílat pacientky na potraty, připraví program Plánované rodičovství zhruba o 60 milionů dolarů ročně.
Takový výpadek je možná zanedbatelný v porovnání s lidskými náklady spojenými se zasahováním do sexuálního a reprodukčního zdraví a práv (SRHR) tím, že se pacientkám odepírají klíčové lékařské informace. I tak je ovšem ztráta financí pro Title X – které by se použily na antikoncepci, screening rakoviny děložního čípku a prsu a sexuálně přenosné infekce (STI) a další základní zdravotnické služby – zdrcující ranou. Program Plánované rodičovství přitom není jediný: organizace chránící SRHR po celém světě čelí podobným – ne-li ještě tvrdším – finančním omezením.
Mezinárodní společenství si uvědomuje, že SRHR má dalekosáhlé důsledky pro lidské zdraví a rozvoj včetně vzdělání, odbourávání chudoby a rovnost pohlaví. To se odráží i v cílech trvale udržitelného rozvoje Organizace spojených národů, které v roce 2015 přijali vedoucí světoví představitelé a mezi něž patří i cíl zajistit do roku 2030 všeobecný přístup ke službám sexuálního a reprodukčního zdraví.
Bez dostatečných financí však tento cíl zůstane nedosažitelný. Celkové poskytování zdravotnických služeb v nízkopříjmových a středněpříjmových zemích financují v převážné míře dárci, a jak během letošní konference Women Deliver uvedla Pauline Irunguová, vedoucí keňského zastoupení v mezinárodní zdravotnické neziskové skupině PATH, v oblasti plánování rodičovství je patrné výrazné podfinancování. Odhaduje se, že pouze v eliminaci preventabilních úmrtí matek, dětí a adolescentů dosahuje výpadek financí výše 33 miliard dolarů ročně.
Ani stávající finance přitom nejsou zaručené kvůli různým faktorům, od kolísání směnných kurzů až po měnící se politické agendy. Trumpova administrativa jasně demonstruje, jak jsou země kvůli tomu zranitelné.
Téměř okamžitě po nástupu do úřadu Trump opětovně zavedl takzvané globální roubíkové pravidlo – oficiálně nazývané Politika Mexico City –, jež zamezuje poskytování amerických federálních financí jakékoliv nevládní organizaci, která nabízí potratové poradenství, posílá pacientky k potratům nebo bojuje za potratová práva ve své zemi. Ve snaze potrestat všechny organizace respektující právo pacientek na relevantní – a potenciálně život zachraňující – lékařské informace Trumpova administrativa v podstatě odřízla miliony lidí nejen od služeb sexuálního a reprodukčního zdraví, ale i od služeb v nijak nesouvisejících oblastech, jako jsou HIV/AIDS, malárie či tuberkulóza. Není nijak překvapivé, že globální roubíkové pravidlo je spojováno s vyšším výskytem sexuálně přenosných infekcí včetně HIV, nebezpečných potratů a preventabilních úmrtí.
Subscribe now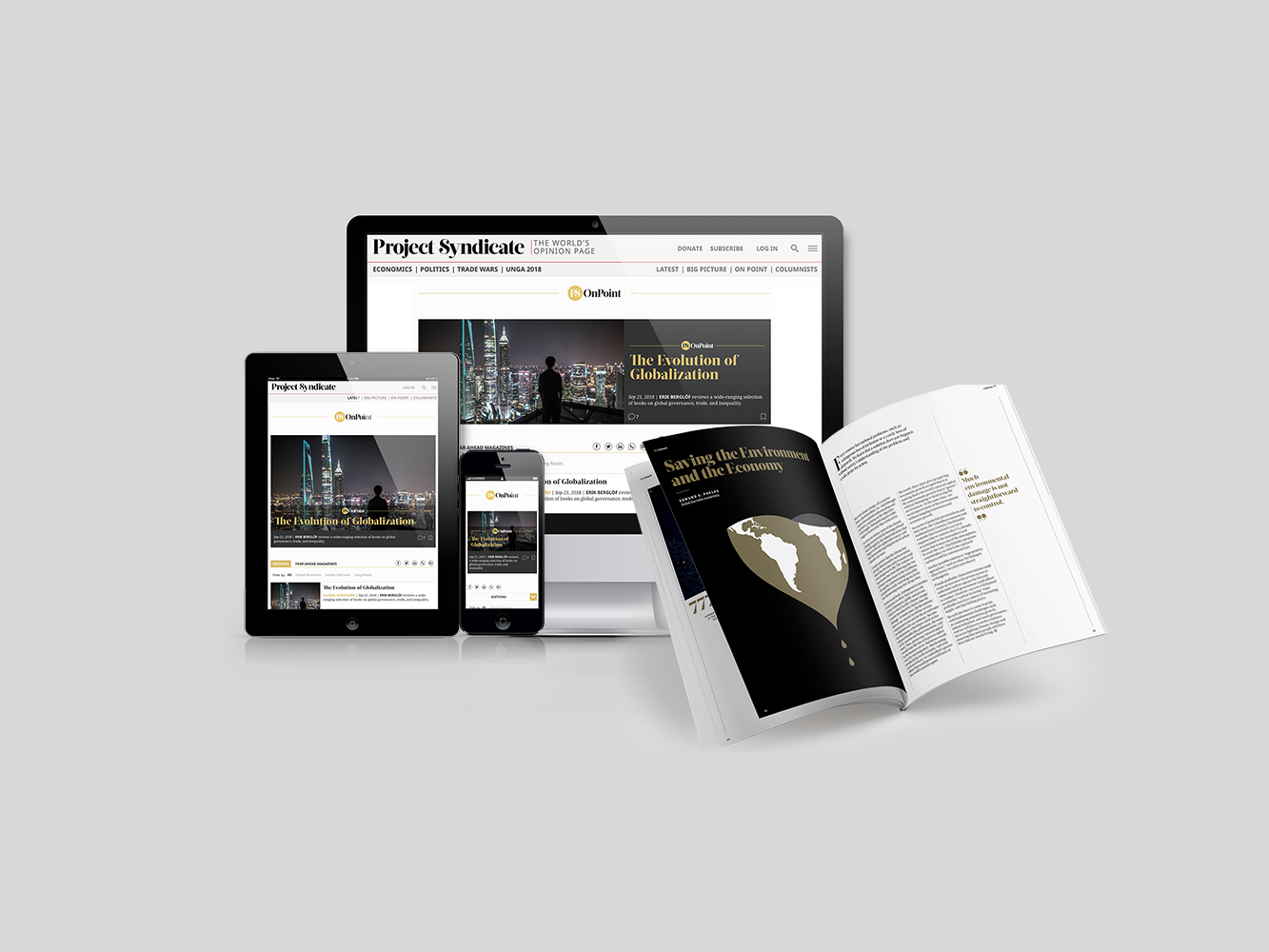 Subscribe now
Subscribe today and get unlimited access to OnPoint, the Big Picture, the PS archive of more than 14,000 commentaries, and our annual magazine, for less than $2 a week.
USA také zablokovaly financování Populačního fondu OSN – jednoho z předních světových poskytovatelů služeb sexuálního a reprodukčního zdraví, zejména v oblastech konfliktu. Trumpova administrativa tvrdí – neopodstatněně –, že Populační fond OSN během své práce v Číně porušil Kemp-Kastenův dodatek. Toto ustanovení schválené v roce 1985 blokuje pomoc jakékoliv organizaci, která se podle USA dopouští donucovacích praktik, jako jsou nucené sterilizace.
Trumpova administrativa navíc loni prosazovala odstranění výrazu "sexuální a reprodukční zdraví" z každoročních multilaterálních dohod, jako například v Komisi OSN pro postavení žen, na základě tvrzení, že taková rétorika schvaluje potraty. V dubnu zase USA tlačily na Německo, aby rozředilo rezoluci OSN zaměřenou na prevenci znásilňování v konfliktních situacích odstraněním rétoriky uznávající právo žen na reprodukční zdraví. A aby podkopaly zodpovědnost ještě více, vyškrtly USA reprodukční práva také z každoroční zprávy ministerstva zahraničí o stavu lidských práv a opustily Radu OSN pro lidská práva.
Jistě, některé dárcovské země vystupují na ochranu SRHR ještě intenzivněji. Kanadský premiér Justin Trudeau se nedávno s odkazem na "zničující důsledky" politizace práv žen zavázal zvýšit do roku 2023 výdaje své země na celosvětové zdraví žen a dívek z 1,1 miliardy kanadských dolarů (836 milionů amerických dolarů) na 1,4 miliardy (1 miliardu) dolarů.
To ovšem nestačí. Vlády rozvojových zemí musí naléhavě snížit svou závislost na vnějších dárcích. A zatím tento výpadek nahrazují jen pomalu.
Například vlády států Africké unie (AU) se v roce 2001 v rámci Deklarace z Abuji zavázaly vyčleňovat 15% svých rozpočtů na zkvalitnění sektoru zdravotnictví. Po deseti letech dosáhla tohoto cíle jen jedna země. A přestože 26 zemí zvýšilo svůj podíl financí určených na zdravotnictví, 11 jiných zemí ho naopak snížilo.
V mé rodné Ghaně dnes vláda vyčleňuje na zdravotnictví přibližně 8% rozpočtu, přičemž většina těchto zdrojů putuje na platy zaměstnanců, takže na investice do zkvalitnění péče zbývají malé částky. Kolik se přesně vynakládá na služby sexuálního a reprodukčního zdraví, není známo.
Existuje však důvod k naději. Loňský druhý výroční Národní summit reprodukčního zdraví adolescentů – který zorganizovala Národní populační rada s podporou společnosti Marie Stopes International, ghanské vlády a partnerů z občanské společnosti – se zaměřil na "financování nad rámec pomoci". Tato akce – která klade důraz na spojitost mezi SRHR a řízením populace a podporuje nápady a inovace mladých lidí – vedla k vládnímu závazku zvyšovat finance na zdravotnictví, byť postupně.
Obecněji řečeno platí, že za SRHR bojují mladí lidé z celého rozvojového světa. Například v Poradní radě pro mládež AU sedí Shakira Choonaraová, která byla jmenována jihoafrickou ženou roku ve zdravotnictví pro rok 2017, a také Natasha Wang Mwansaová, jež na letošní konferenci Women Deliver sklidila od světových činitelů potlesk vestoje. Na lidové úrovni je zde Shomy Chowdhuryová, která stojí v čele kampaně za vodu, kanalizaci a hygienu (WASH) v Bangladéši, nebo Maureen Mukethaová usilující o zlepšení výživy dětí na keňském venkově.
Hlavní zodpovědnost za podporu SRHR však nakonec nesou národní lídři, kteří musí vyvíjet dlouhodobé strategie zajišťování trvale udržitelného financování sexuálního a reprodukčního zdraví včetně plánování rodičovství. Závisí na tom rozvoj jejich zemí.
Z angličtiny přeložil Jiří Kobělka.