¿Qué impide una mejora de la relación entre Europa y Rusia?
BERLÍN – Aunque la Unión Europea y Rusia son parte de la misma masa continental, no es que tengan mucho en común. De hecho, los rusos todavía tienen que decidir a qué parte del mundo pertenece su país. El grueso del territorio está en Asia, pero más del 70% de su población vive al oeste de los montes Urales. Los rusos no tienen interés en asociarse con Asia oriental o con el sur islámico, así que sus únicas opciones son el aislamiento u orientarse hacia Europa.
Pero el aislamiento es peligroso. Rusia es un coloso con armas nucleares, pero está en decadencia demográfica, económica y tecnológica. El país todavía vive de exportar combustibles fósiles y otros commodities, algo que no bastará para mantener la condición de superpotencia en el siglo XXI. Rusia corre cada vez más riesgo de convertirse en un socio menor de China.
De modo que la única alternativa es Europa. Pero ambos lados son prisioneros de sus respectivas historias. Los recuerdos de la opresión bajo los zares y la Unión Soviética siguen frescos en Europa central y del este, particularmente en Polonia y los estados bálticos; y la política del presidente ruso Vladimir Putin de anexión de Crimea y campaña militar en Ucrania oriental reforzó la desconfianza regional hacia Rusia.
La relación de Rusia con el resto de Europa también está determinada por su historia. Tras el período de confusión de los noventa que siguió al derrumbe soviético, con la llegada de Putin al poder en 2000 Rusia adoptó una mentalidad decimonónica. La élite rusa, ya desde tiempos de los zares antes de la Revolución Bolchevique, considera a su país una gran potencia europea (incluso una potencia hegemónica en relación con Europa oriental), lo cual la pone en directa oposición con la UE.
La razón de ser de la UE es trascender la división de Europa en zonas de influencia, porque es el único modo de evitar un retorno a las luchas de poder y a las guerras catastróficas que hallaron su punto de culminación en la primera mitad del siglo XX. Pero Rusia es demasiado grande para integrarse a la UE (de hecho, no está claro quién se integraría con quién).
Incluso si no fuera así, Rusia (o al menos su dirigencia) no comparte los valores de la UE. Además de defender la democracia, la independencia del sistema judicial y el Estado de Derecho, la UE renunció a toda modificación de fronteras por la fuerza. La cercanía geográfica exige a Rusia y la UE un manejo de su relación tan mutuamente ventajoso como sea posible, pero la guerra del Kremlin en la región ucraniana de Donbas prácticamente lo impide.
Subscribe now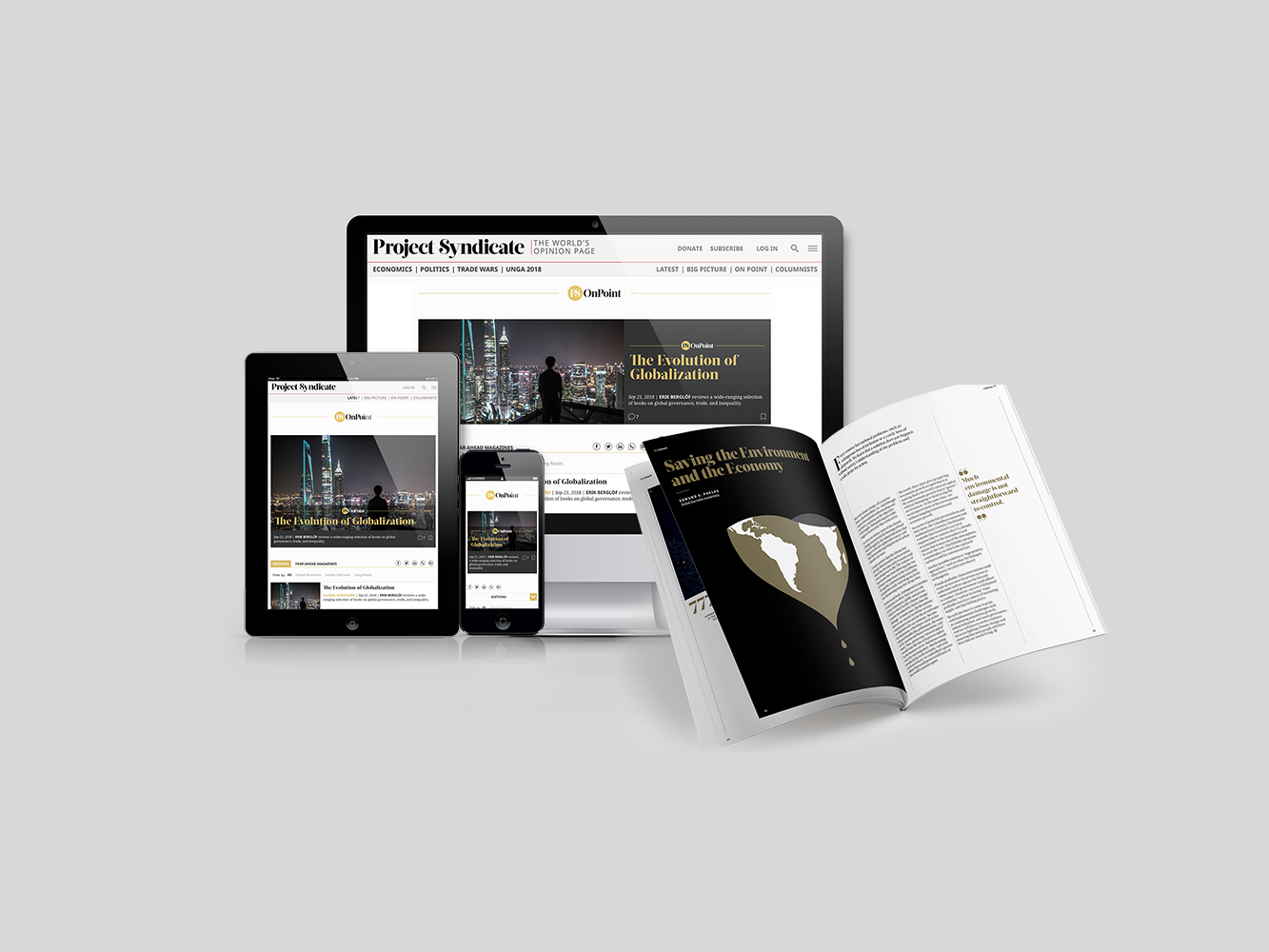 Subscribe now
Subscribe today and get unlimited access to OnPoint, the Big Picture, the PS archive of more than 14,000 commentaries, and our annual magazine, for less than $2 a week.
Aun así, el presidente francés Emmanuel Macron ha renovado los intentos de mejorar las relaciones entre la UE y Rusia, en particular con su reunión con Putin antes de la cumbre del G7 en Biarritz el mes pasado. Macron considera que a Europa no le conviene impulsar un mayor acercamiento de Rusia con China o quedarse mirando mientras se desintegran los tratados de control de armas entre Estados Unidos y Rusia. En relación con esto último, Estados Unidos y Europa tienen intereses distintos, y al actual gobierno estadounidense le preocupan muy poco Europa o sus ideas respecto de cualquier tema.
Pero los esfuerzos de Macron generan muchas dudas. En primer lugar, no es evidente de qué manera Europa pueda ayudar a renovar el régimen mundial de control de armas. Sin Estados Unidos, Europa tiene poco que ofrecer a Rusia en lo referido a los misiles de alcance intermedio. Se vería en la posición de tener que convencer a dos partes mal dispuestas para que lleguen a un nuevo acuerdo. Y eso sin contar a China, que también desarrolló una capacidad misilística de alcance intermedio propia.
Europa sí tiene algo que ofrecer a Rusia en lo económico. Pero mejorar las relaciones económicas no será posible sin un avance verificable en la implementación del Protocolo de Minsk para poner fin al conflicto en Donbas, y no está claro que Putin esté dispuesto a eso.
Sin embargo, el problema real entre Rusia y la UE es la cuestión de la democracia. El mayor temor de Putin y de la oligarquía rusa es una repetición de la revolución ucraniana de 2014 en la Plaza Roja moscovita. Es una posibilidad por la que el Kremlin no culpa a la OTAN, sino a la UE. La retórica anti‑OTAN es un recurso propagandístico probado, que explota el arraigado temor de muchos rusos a los fantasmas de la Guerra Fría. Pero para la oligarquía rusa, la amenaza real es la UE y su promoción de la democracia y del Estado de Derecho.
Los sistemas ruso y europeo son radicalmente incompatibles, ya que representan valores contradictorios y formas muy diferentes de encarar la política interna y externa. En el siglo XIX, la Rusia zarista lideró la "Santa Alianza", un baluarte reaccionario contra las revoluciones burguesas que barrían Europa. Esta dinámica se invirtió después de 1917 con los bolcheviques, cuando Rusia se convirtió en la cuna de la revolución. Pero bajo Stalin, volvió a perseguir básicamente los mismos objetivos que los zares, en particular en lo referido a aplastar movimientos independentistas en Europa central y del este.
El régimen de Putin ha seguido una trayectoria similar: se retiró al siglo XIX, se alió con la Iglesia Ortodoxa y ataca al "decadente Occidente", con diatribas contra la homosexualidad y el liberalismo. El apoyo activo del Kremlin a las fuerzas nacionalistas iliberales en Europa y Estados Unidos es sólo parte de este cuadro más amplio.
Por más que una mejora en las relaciones entre la UE y Rusia es deseable, no ocurrirá pronto ni será fácil. En las cuestiones centrales de Ucrania y la democracia, Europa no puede ceder ni un palmo.
Traducción: Esteban Flamini