Marnuj Mniej, Zarabiaj Więcej
LOZANNA – Nasz świat jest niezwykle niewydajny. Marnujemy ogromne ilości energii, wody, surowców oraz żywności. Marnujemy nawet nasze odpady i zawarte w nich cenne zasoby. Nie dzieje się to dlatego, że brakuje nam świadomości ekologicznej, ale raczej dlatego, że społeczeństwo, w którym żyjemy, zbudowane jest na mitach nieskończonych zasobów.
Utrzymywanie tej idei o obfitości - która tak naprawdę nie istnieje - jest moralnie nie do przyjęcia, gdy dużej części populacji świata brakuje tego, co mała część populacji rutynowo marnuje. Pociąga to za sobą również znaczne koszty finansowe, ponieważ istnieją już technologie mające na celu wyeliminowanie tego marnotrawstwa.
Podczas gdy niektórzy rozważają zahamowanie wzrostu gospodarczego jako opcję osiągnięcia globalnych celów klimatycznych i innych celów środowiskowych, istnieje znacznie silniejszy argument za przyjęciem technologii, które pozwolą nam stać się bardziej wydajnymi. Oznacza to zastąpienie starej zanieczyszczającej infrastruktury czystszymi, nowoczesnymi systemami.
Dobrą wiadomością jest to, że wynikający z tego wzrost wydajności przewyższa koszty finansowe przejścia. Co więcej, nie będziemy musieli w tym procesie poświęcać wzrostu gospodarczego. W ciągu ostatnich czterech lat Fundacja Solar Impulse wybrała i oznaczyła ponad 1000 produktów, usług i procesów, które mogą znacznie zwiększyć wydajność w dziedzinie mobilności, budownictwa, rolnictwa, przemysłu, energii i wody.
Efektywność to zdolność do osiągnięcia jak najwięcej przy jak najmniejszym obciążeniu. Na przykład efektywność energetyczna oznacza maksymalizację usług przy jednoczesnej minimalizacji zużycia.
Poszukiwanie wydajności przez długi czas cieszyło się złą reputacją z powodu tak zwanego efektu odbicia - przewrotnego zjawiska, w którym ulepszenia technologiczne powodują zwiększone zużycie zasobów. Brytyjski ekonomista William Stanley Jevons po raz pierwszy opisał to w 1865 roku. Zauważył, że pojawienie się bardziej wydajnych silników parowych doprowadziło do większego zużycia węgla.
Back to Health: Making Up for Lost Time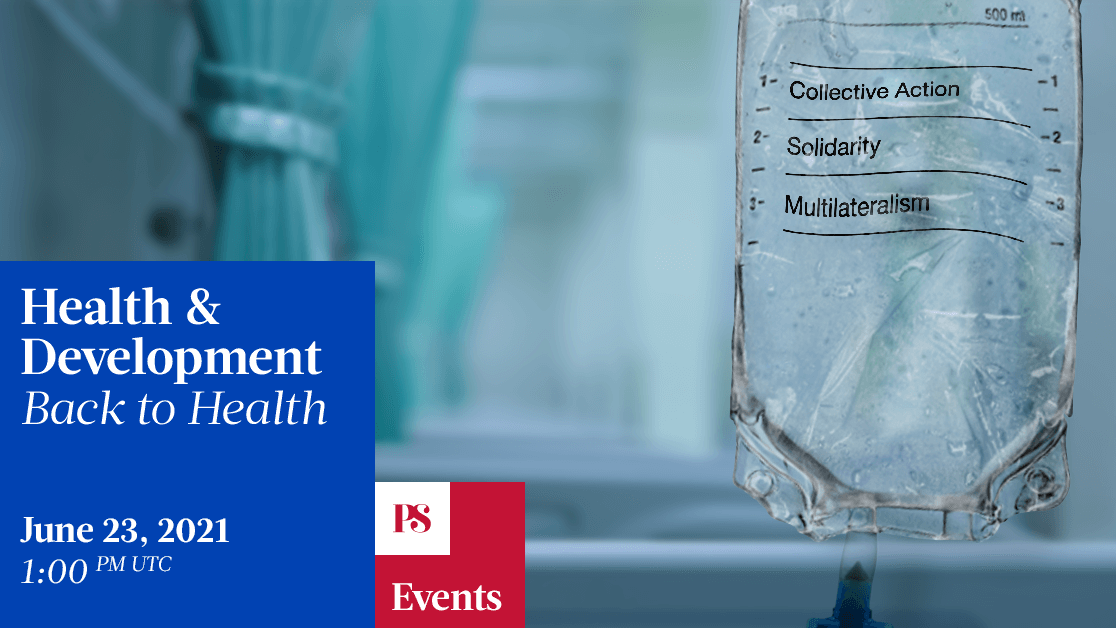 Back to Health: Making Up for Lost Time
The COVID-19 crisis has laid bare systemic inequities that will have to be addressed if we are ever going to build more sustainable, resilient, and inclusive societies. Join us on June 23, 2021, for our latest live virtual event, Back to Health: Making Up for Lost Time, where leading experts will examine the immediate legacy of the pandemic and explore solutions for bringing all communities and societies back to health.
Ale Jevons obserwował warunki na całkowicie wolnym rynku. Obecnie przepisy ekologiczne i zachęty do ograniczania konsumpcji, takie jak podatki węglowe, pomagają zachować środowiskowe korzyści z wydajności. Co więcej, efekt odbicia działa w obie strony: obecna podwyższona świadomość ekologiczna może przynieść pozytywny efekt, w którym gospodarstwo domowe przeznacza zyski ekonomiczne z niższych kosztów energii na zdrowszą dietę lub zakup pojazdu elektrycznego.
W każdym razie wydajność musi być częścią naszej odpowiedzi na wyzwanie klimatyczne. Międzynarodowa Agencja Energetyczna szacuje, że dzisiejsze technologie mogą zmniejszyć nasze zużycie energii elektrycznej o około 3000 terawatogodzin, czyli o ponad 10% całości w niektórych regionach i 5% nacałymświecie. Do 2040 r. ten potencjał poprawy prawie się podwoi do mniej więcej jednej czwartej całkowitej konsumpcji.
Dzieje się tak, ponieważ systemy zarządzania energią w ostatnich latach stały się zdolne do ograniczania strat wytwarzania i dystrybucji oraz wspierania rosnącego udziału zmiennych i rozproszonych odnawialnych źródeł energii przy jednoczesnym zwiększeniu elastyczności sieci. Stały się również znacznie inteligentniejsze, integrując zewnętrzne źródła danych, takie jak warunki pogodowe i wzorce ruchu. Wykorzystując sztuczną inteligencję, te zaawansowane systemy mogą dokładniej prognozować zapotrzebowanie na energię i poprawiać możliwości reagowania na sieć.
Polityka publiczna mająca na celu zwiększenie wydajności poprawiłaby również dostęp do energii elektrycznej dla 13% populacji, która wciąż jej nie ma. Wraz ze wzrostem globalnego standardu życia musimy zadbać o to, aby nowy popyt konsumpcyjny – w tym na energię elektryczną, towary i mobilność – był zaspokajany za pomocą wydajnych urządzeń. W ten sposób możemy pogodzić większy dobrobyt z przestrzeganiem naszych zobowiązań środowiskowych.
Technologie zwiększające efektywność nie ograniczają się do sektora energetycznego. Marnujemy również ogromne ilości wody w czasie, gdy niedobór dotyka setek milionów ludzi – często podsycając konflikty, przesiedlenia i inne zakłócenia w życiu i źródłach utrzymania. Ale dzisiejsze technologie pozwalają nam na przykład przydzielić minimalną ilość wody potrzebną do zwiększenia plonów rolnych.
Obecnie obowiązkiem decydentów politycznych jest ustanawianie wyższych standardów wydajności w każdym sektorze. Zwiększy to popyt na czyste i wydajne technologie, a tym samym zachęci innowacyjne firmy do wprowadzania ich na rynek. Takie regulacje byłyby trudne do zaakceptowania, gdyby karały obywateli i osłabiały wzrost gospodarczy. Ale nowe zielone technologie działają dokładnie odwrotnie: zwiększają zyski przedsiębiorstw i tworzą nowe miejsca pracy.
W rezultacie możemy teraz wreszcie uciec od debaty, w której wzrost gospodarczy przeciwstawia się zarządzaniu ekologicznemu. Te dwie rzeczy muszą iść w parze. Czyste, wydajne i rentowne technologie są dostępne już dziś, a im szybciej je wdrożymy, tym więcej będziemy mieli dostępnych jutro.
Z angielskiego przetłumaczyła Marz McNamer