Die Frostkatastrophe in Texas ist im System angelegt
AUSTIN – Das Design des texanischen Energiemarktes wird William Hogan von der Harvard Kennedy School zugeschrieben. Und während die Texaner froren und ihre Wasserrohre platzten, äußerte dieser laut einem Bericht, dass der Energiemarkt des Staates genau wie konzipiert funktioniert habe.
Hogan hat Recht, und das sagt eine Menge darüber aus, wie einige Ökonomen denken.
Jahrelang war die Energieversorgung ein stabiles, langweiliges Geschäft. Um den Auswirkungen der Monopole zu begegnen, legten für die Energieversorgung zuständige Kommissionen die Preise fest und sorgten für ihre Stabilität, und die Unternehmen erhielten eine Rendite auf ihre Investitionen, deren Höhe (im Prinzip) ausreichte, um Bau, Wartung und einen angemessenen Gewinn abzudecken.
Doch die Ökonomen beschwerten sich: Die Versorgungsunternehmen hätten einen Anreiz, zu viel zu investieren. Jede größer ihr Betrieb und je höher ihre Gesamtkosten, um desto mehr Geld könnten sie die Kommissionen anzapfen.
Strom ist das ultimative Standardprodukt; jeder Stromstoß ist genau wie jeder anderen. Texas hatte ein eigenes Stromnetz, das vom Handel über Staatsgrenzen hinweg abgeschnitten war und daher nicht der Regulierung durch den Bund unterlag. Wo und mit welchem Produkt würden sich also die Vorteile eines wettbewerbsbestimmten, deregulierten Systems besser unter Beweis stellen lassen?
Die Ökonomen schlugen daher einen freien Markt vor: Man sollte die Erzeugerunternehmen darum konkurrieren lassen, den Verbrauchern Strom über das gemeinsame Stromnetz zu liefern. Frei gewählte Verträge würden über Vertragsbestimmungen und Preis entscheiden. Der Wettbewerb würde für maximale Effizienz sorgen, und die Preise würden die Brennstoffkosten und die kleinstmögliche Gewinnmarge widerspiegeln.
Subscribe to Project Syndicate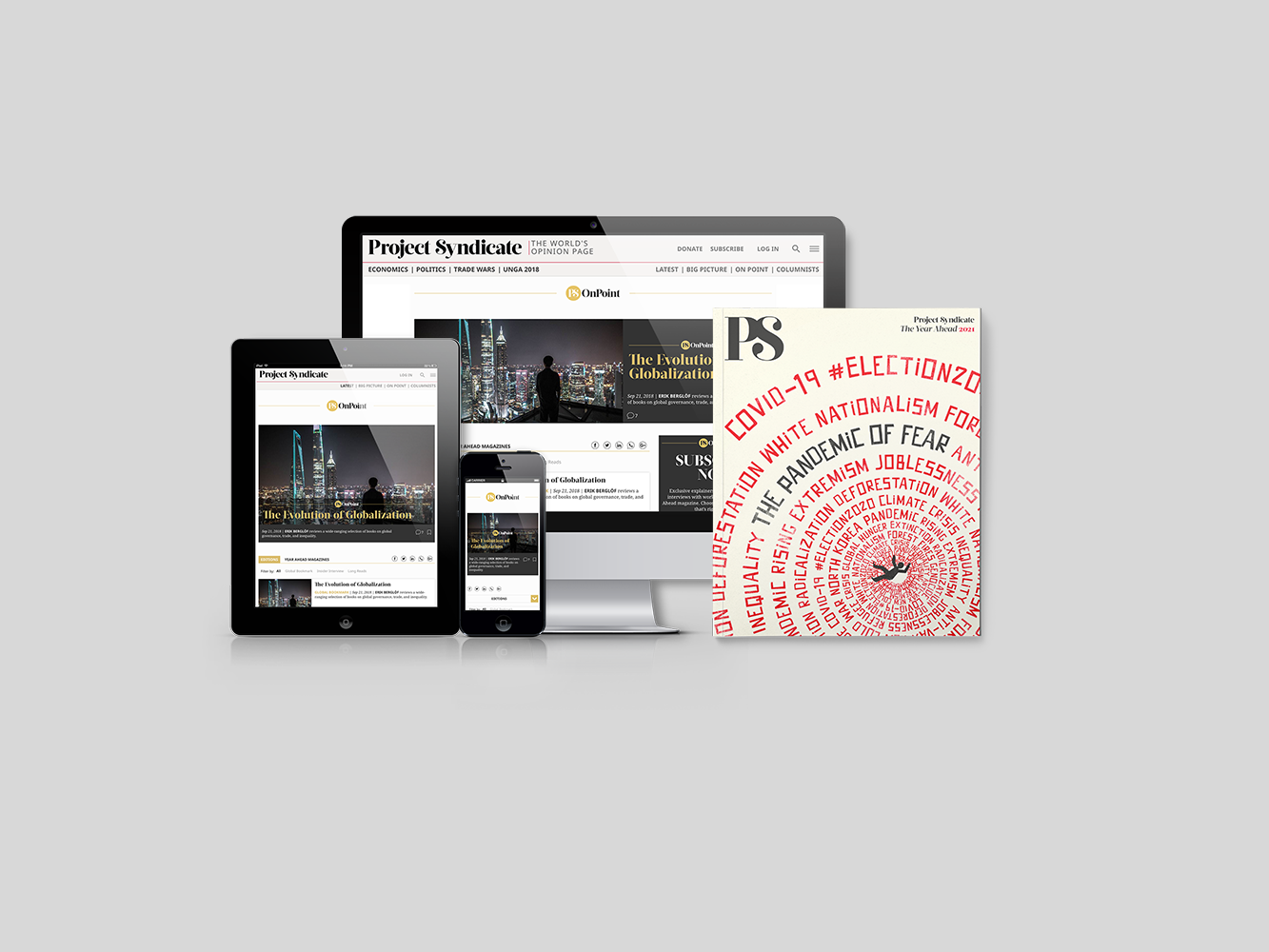 Subscribe to Project Syndicate
Enjoy unlimited access to the ideas and opinions of the world's leading thinkers, including weekly long reads, book reviews, and interviews; The Year Ahead annual print magazine; the complete PS archive; and more – All for less than $9 a month.
Die Rolle des Staates wäre es, das gemeinsame Stromnetz zu verwalten, das die Produzenten mit den Verbrauchern verbindet. In Zeiten von Verknappungen würden womöglich die Preise steigen, aber wer das nicht bezahlen wollte, könne einfach den Strom abschalten.
In 2002 liberalisierte Texas unter Gouverneur Rick Perry (der später Präsident Donald Trumps Energieminister wurde) sein Stromsystem und richtete einen freien Markt ein, der von einer nicht gewinnorientiert arbeitenden Organisation namens Electric Reliability Council of Texas (ERCOT) verwaltet wurde und rund 70 Anbieter umfasste. Während einige wenige Städte – darunter auch Austin – an ihren altmodischen Stadtwerken festhielten, waren auch sie an das staatliche System gebunden.
Das Problem ist, dass die Stromnachfrage unelastisch ist: Sie reagiert nicht sehr stark auf den Preis, aber sie reagiert auf das Wetter. In Zeiten extremer Hitze oder Kälte wird die Nachfrage noch unelastischer. Und anders als auf einem normalen Markt müssen Angebot und Nachfrage in jeder Minute jedes Tages identisch sein. Sind sie das nicht, kann das komplette System zusammenbrechen.
Das System in Texas hatte drei Schwächen. Erstens hatte der Verdrängungswettbewerb zur Stromlieferung auf möglichst billige Weise zur Folge, dass Maschinen, Bohrlöcher, Zähler, Rohre und Windräder nicht gegen extreme Kälte isoliert wurden – die in Texas selten, aber nicht unbekannt ist. Zweitens schwankten zwar die Großhandelspreise frei; die Verbraucherpreise allerdings waren von den Verträgen abhängig, die die Verbraucher jeweils unterzeichnet hatten. Drittens würden die Preise in Momenten, in denen die Stromnachfrage am größten war, am stärksten steigen – und würden nicht fallen.
Die meiste Zeit über funktionierte das neue System. Die Preise stiegen und fielen. Kunden, die keine langfristigen Verträge unterzeichneten, waren gewissen Risiken ausgesetzt. Ein Anbieter mit Namen Griddy hatte ein besonderes Modell: Gegen einen Mitgliedsbeitrag von 9,99 Dollar pro Monat konnten sie Ihren Strom zum Großhandelspreis beziehen. Die meiste Zeit über war das billig.
Doch brauchen die Leute Strom nicht "die meiste Zeit über"; sie brauchen ihn die ganze Zeit über. Und spätestens seit 2011, als Texas einen kurzen, schweren Frost erlebte, wusste die staatliche Politik, dass das System bei Extremwetter enorm instabil war. Die Architekten des Systems wussten es ebenfalls, egal, was sie heute behaupten.
Doch die Politiker in Texas unternahmen nichts. Die texanischen Energieversorger, eine reiche Quelle von Wahlkampfspenden, wollten nicht in die Pflicht genommen werden, in eine Wetterertüchtigung zu investieren, die die meiste Zeit über nicht gebraucht wurde. Und COVID-19-bedingt wurden 2020 selbst freiwillige Inspektionen ausgesetzt.
Dann kam der Starkfrost von 2021. Der im Erdgas enthaltene Wasserdampf gefror an den Bohrlöchern, in den Rohren und in den Kraftwerken. Nicht wetterfeste Windräder gingen offline, aber sie sind nur ein kleiner Teil der Geschichte. Weil das texanische Netz vom Rest des Landes abgekoppelt ist, konnten keine Stromreserven importiert werden, und angesichts der überall herrschenden Kälte wären sowieso keine verfügbar gewesen. In den frühen Morgenstunden des 15. Februars überstieg die Nachfrage das Angebot derart, dass angeblich das gesamte Netz nur Minuten von einem Zusammenbruch entfernt war.
Als das passierte, fiel der Preismechanismus völlig aus. Die Großhandelspreise verhundertfachten sich, doch die vertraglich festgelegten Verbraucherpreise stiegen nicht gleichermaßen stark – außer für Kunden von Griddy, die plötzlich mit Rechnungen über tausende von Dollars pro Tag konfrontiert wurden. Die Nachfrage stieg, während das Angebot zusammenbrach.
ERCOT war gezwungen, den Strom abzuschalten, was vertretbar gewesen wäre, wenn es auf rollierender Basis in Nachbarschaften im gesamten Staat passiert wäre. Aber das war unmöglich: Sie können Krankenhäusern, Feuerwachen und anderen wichtigen Einrichtungen – oder Hochhäusern, die auf Fahrstühle angewiesen sind – nicht den Strom abschalten. Also blieben in einigen Gegenden die Lichter an, und in anderen aus. Tagelang.
Einfrierende Wasserrohre waren die nächste Phase des Notstands. Die Rohre platzten, und das Wasserangebot konnte mit der Nachfrage nicht Schritt halten. Überall in Texas sank der Wasserdruck, oder die Wasserversorgung fiel ganz aus. Krankenhäuser konnten keinen Wasserdampf erzeugen und also nicht heizen, und einige mussten evakuiert werden. All dies, so erzählt uns Hogan ganz richtig, war im Design angelegt.
Inzwischen wird es in Texas mit dem Strom wieder besser; bei der Wasserversorgung wird es ein paar Tage länger dauern. Lebensmittel sind knapp, und die Reparatur der beschädigten Häuser wird Monate dauern. Millionen von Texanern haben die Auswirkungen eines von Ökonomen erfundenen, auf einen Mythos gestützten Designs erlebt, das der Fossilbrennstoff-Industrie und den von ihr finanzierten Politikern nutzt. Einer dieser Politiker, der US-Senator Ted Cruz, handelte im perfekten Einklang mit der Marktwirtschaftslogik des Systems, indem er sich nach Cancún absetzte.
Perry sagt, wir Texaner seien bereit, uns zu opfern, um den Fluch des Sozialismus zu vermeiden. Doch wenn Sozialismus bedeutet, Fragen von Leben und Tod den Ingenieuren und anderen kompetenten Fachleuten zu überlassen und nicht Ideologen, Parteisoldaten und Wirtschaftsberatern, dann ziehen viele vor Kälte zitternde Texaner diesen Fluch womöglich dem vor, den wir gerade durchleben.
Aus dem Englischen von Jan Doolan