Texas zamrzl podle plánu
AUSTIN – Koncepce texaského trhu s energií se připisuje Williamu Hoganovi z Kennedyho fakulty na Harvardu. Když Texasané mrzli a praskalo jim potrubí, poznamenal údajně, že trh s energií v postiženém státě funguje podle plánu.
Hogan má pravdu, což vypovídá dost o tom, jak někteří ekonomové uvažují.
Energetika byla roky ustáleným, nezáživným podnikáním. Za účelem potlačování monopolu regulační úřady určovaly a stabilizovaly ceny a míra návratnosti investic dostačovala společnostem (v zásadě) k pokrytí nákladů na výstavbu, údržbu a přiměřený zisk.
Ekonomové si ale stěžovali: provozovatelé byli motivováni nadměrně investovat. Čím větší byly jejich podniky a čím vyšší celkové náklady, tím víc dokázali vyždímat z těch, kdo rozhodují o sazbách.
Elektřina je nejdokonalejší normovaný produkt, jeden puls jako druhý. Texas měl uzavřenou energetickou soustavu, odříznutou od mezistátního obchodování, a tedy vyňatou z federální regulace. Jaké lepší místo a jaký lepší produkt si přát, chcete-li dokázat výhody konkurenčního, deregulovaného systému?
Ekonomové tedy navrhli volný trh: nechť elektrárny soupeří o dodávky elektřiny spotřebitelům ve společné rozvodné síti. Podmínky a ceny určí svobodně dojednané smlouvy. Konkurence maximalizuje efektivitu a ceny budou odrážet náklady na paliva a nejnižší možnou marži.
Subscribe to Project Syndicate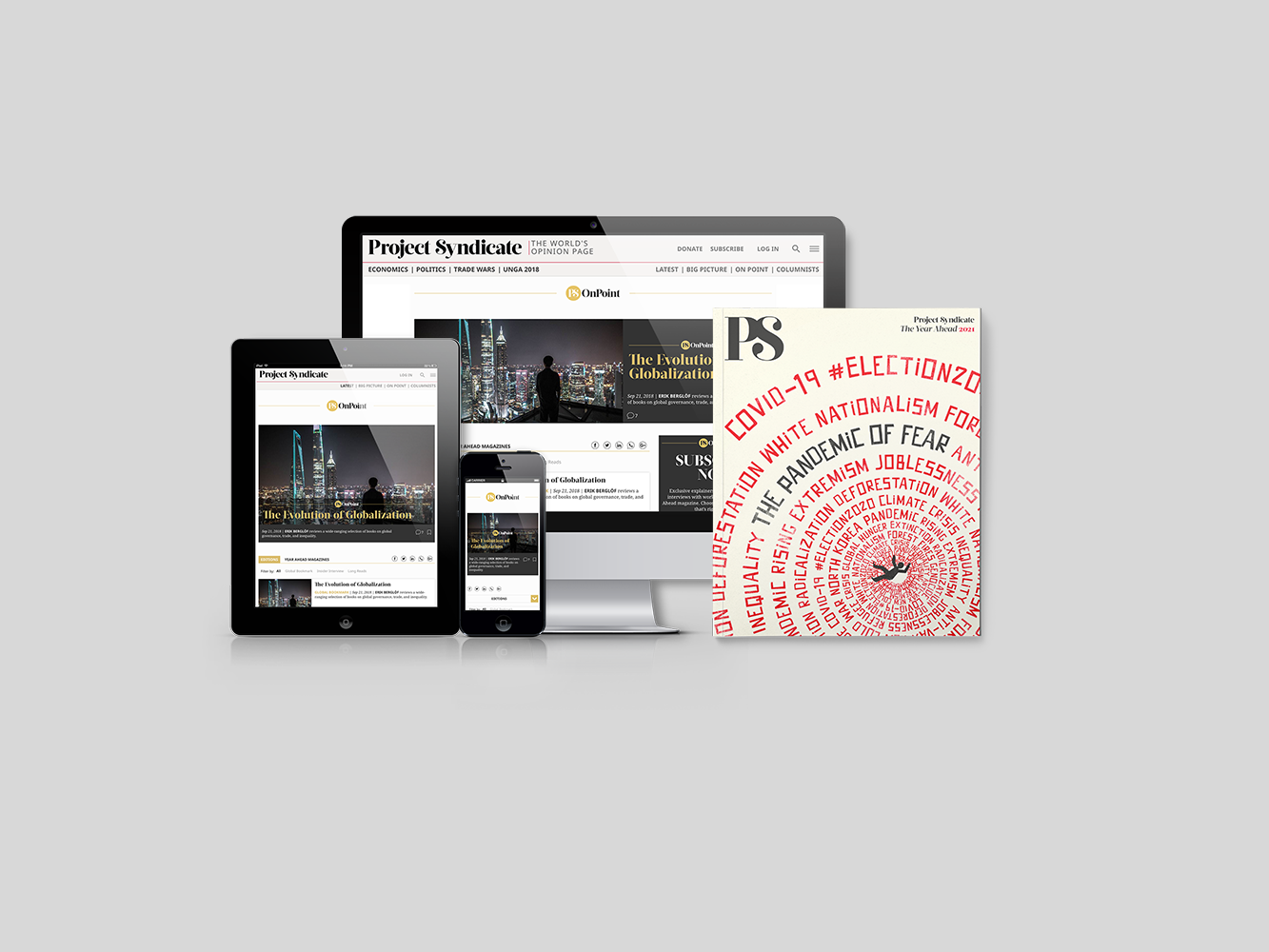 Subscribe to Project Syndicate
Enjoy unlimited access to the ideas and opinions of the world's leading thinkers, including weekly long reads, book reviews, and interviews; The Year Ahead annual print magazine; the complete PS archive; and more – All for less than $9 a month.
Úlohou státu bude spravovat společnou elektrickou přenosovou soustavu spojující výrobce a spotřebitele. V dobách nedostatku by ceny mohly růst, ale kdo nechce platit, může si shodit jističe.
V roce 2002, za guvernéra Ricka Perryho (pozdějšího ministra energetiky ve vládě prezidenta Donalda Trumpa), Texas dereguloval svou elektrizační soustavu a zavedl volný trh, spravovaný neziskovou organizací Electric Reliability Council of Texas (ERCOT), se zhruba 70 poskytovateli. Několik měst – včetně Austinu – si sice zachovalo svou staromódní veřejnou energetiku, ale i ta byla navázána na státní soustavu.
Problém je v tom, že poptávka po elektřině je neelastická: příliš nereaguje na cenu, zato reaguje na počasí. Ve chvílích extrémního horka nebo chladu je poptávka ještě méně elastická. Na rozdíl od běžného trhu se navíc nabídka musí rovnat poptávce každou minutu každého dne. Když se jí nerovná, celá soustava se může zhroutit.
Texaský systém měl tři slabá místa. Zaprvé, bezohledné soupeření o dodávání energie nejlevnějším možným způsobem znamenalo, že strojní vybavení, vrty na zemní plyn, potrubí ani větrníky nebyly izolované proti extrémní zimě – ta je tu sice neobvyklá, leč nikoli neznámá. Zadruhé, zatímco velkoobchodní ceny mohly volně kolísat, ty maloobchodní závisely na té či oné smlouvě, již spotřebitel podepsal. Zatřetí, v okamžicích, kdy poptávka po elektřině byla nejvyšší, ceny nutně rostly – a neklesaly.
Nový systém většinou fungoval. Ceny stoupaly a klesaly. Zákazníci, kteří nepodepsali dlouhodobé smlouvy, čelili určitému riziku. Jeden poskytovatel, Griddy, nabízel zvláštní model: za členský poplatek ve výši 9,99 dolaru měsíčně jste mohli elektřinu odebírat za velkoobchodní cenu. To většinou vyšlo lacino.
Jenže lidé nepotřebují elektřinu "většinou"; potřebují ji stále.Nejpozději v roce 2011, kdy Texas krátce zažil velký mráz, přitom lídři státu věděli, že za extrémního počasí je soustava radikálně nestabilní. Tvůrci systému to věděli rovněž, ať teď říkají, co chtějí.
Přesto texaští politici nic neudělali. Texaští poskytovatelé energie, bohatý zdroj příspěvků na kampaně, nechtěli být vystaveni požadavkům na investice do zajištění proti vlivům počasí, jež většinou není zapotřebí. V roce 2020 byly s ohledem na covid-19 pozastaveny i dobrovolné kontroly.
Pak přišly hluboké mrazy roku 2021. V zemním plynu zamrzala vodní pára ve vrtech, v potrubí i v elektrárnách. Byly odpojeny větrné elektrárny neochráněné před mrazem, ale ty byly malou částí příběhu. Jelikož je texaská soustava odpojená od zbytku země, nebylo možné dovézt žádné rezervy; vzhledem k chladnému počasí po celé zemi by navíc ani žádné nebyly k dispozici. V časných hodinách 15. února poptávka natolik předstihla nabídku, že celá síť byla údajně několik minut od zhroucení.
Cenový mechanismus během těchto událostí zcela selhal. Velkoobchodní ceny stonásobně stouply – ty maloobchodní, vázané smlouvami, ovšem tolik nerostly; výjimkou byli zákazníci Griddy, jimž daly zabrat účty na tisíce dolarů za den. Poptávka stoupala, a nabídka se zhroutila.
ERCOT byla nucena rozvod elektřiny odpojovat, což by snad bylo snesitelné, kdyby k tomu docházelo postupně napříč sídly po celém státě. To ale možné nebylo: od elektřiny nelze odstřihnout nemocnice, hasiče a jiná nezbytná zařízení ani výškové nájemní domy závislé na výtazích. Někde tudíž dál svítila světla, zatímco jinde několik dní nešel proud.
Další fází kalamity byla zamrzající voda. Praskaly trubky a nabídka vody nedokázala držet krok s poptávkou. Napříč Texasem klesl nebo selhal tlak vody. Nemocnice nemohly vyrábět páru, a tedy ani teplo, a některé bylo nutné evakuovat. S tím vším, jak nám Hogan popravdě říká, koncepce počítala.
Teď už se v Texasu elektřina vrací; dodávky vody budou ještě pár dní trvat. Potravin je málo a oprava poškozených domů si vyžádá měsíce. Miliony Texasanů postihly důsledky koncepce, vymyšlené ekonomy a posílené mýtem, který posloužil odvětví fosilních paliv a politikům, jež financuje. Jeden z nich, americký senátor Ted Cruz, se zachoval v dokonalém souznění s volnotržní logikou systému, když vzal roha do Cancúnu.
Perry říká, že Texasané jsou ochotni k sebeoběti, aby se vyhnuli prokletí socialismu. Jestliže ale socialismus znamená svěřit odborné otázky rozhodující o životě a smrti inženýrům a dalším, kteří se vyznají ve svém oboru, namísto ideologů, vykuků a konzultantů, pak možná mnozí třesoucí se Texasané dají raději přednost takovému prokletí než tomu, se kterým žijí právě teď.
Z angličtiny přeložil David Daduč