L'Europe doit disposer de sa propre banque de développement
LONDRES – L'Europe a besoin d'une banque de développement solide et agile, qui coopère avec les institutions chinoises engagées dans le projet de nouvelle route de la soie, ainsi qu'avec les agences américaines de développement dernièrement renforcées, tout en étant capable de s'opposer à elles si nécessaire. Dans cette perspective, l'Union européenne a récemment nommé un « groupe des sages » (le WPG), chargé de se pencher sur l'architecture de la finance pour le développement au sein de l'Union européenne. Ce groupe, auquel j'ai appartenu, a élaboré trois options courantes. Une quatrième alternative est toutefois également possible, qui combinerait les meilleures composantes des institutions existantes.
L'UE doit pouvoir compter sur une banque de développement qui lui permette de gagner en capacité de réponse aux grands défis mondiaux et régionaux, notamment aux risques et opportunités qui caractérisent le continent africain. D'un point de vue géopolitique, l'Europe doit renforcer d'urgence sa souveraineté économique, sans pour autant abandonner son ambition consistant à nouer des coalitions multilatérales. La finance du développement constitue un élément essentiel à cet égard, et bien que l'Europe assure actuellement près de deux tiers du financement mondial pour le développement, l'impact se révélerait beaucoup plus puissant si les efforts de l'UE étaient mieux coordonnés.
Les deux institutions européennes existantes de financement du développement – la Banque européenne de reconstruction et de développement (BERD) et la Banque européenne d'investissement (BEI) – ont chacune leurs points forts. La BERD est une banque de développement à proprement parler, aux activités multiples, qui entretient un dialogue étroit avec les gouvernements nationaux, et qui bénéficie d'une importante présence sur le terrain. De son côté, la BEI est principalement axée sur l'UE, et se caractérise comme un organe d'élaboration de politiques, dont la plupart des membres sont basés au Luxembourg. Les deux institutions ont également leurs points faibles, en particulier là où les besoins sont les plus prononcés en matière de développement, c'est-à-dire dans les États fragiles, notamment d'Afrique subsaharienne.
En somme, le système européen de financement du développement a besoin d'une refonte. Le maintien d'un statu quo, même optimisé par les mesures de court terme suggérées par le WPG, ne permettra pas à l'Europe de se bâtir une crédibilité et une capacité d'acteur mondial à long terme.
L'une des options proposées par le WPG consisterait à créer une toute nouvelle banque, en repartant de zéro, dont la BERD, la BEI et la Commission européenne seraient actionnaires. Cette démarche nécessiterait toutefois d'immenses investissements de capitaux financiers, ainsi que la constitution d'un effectif spécialisé, ce qui prendrait du temps – un temps particulièrement précieux si nous entendons atteindre d'ici 2030 les Objectifs de développement durable fixés par l'ONU. C'est ce qui explique pourquoi les ministres des finances de l'UE ont d'ores et déjà rejeté cette proposition.
Les deux possibilités restantes consisteraient à créer cette nouvelle banque soit sur la base de la BERD, soit sur celle de la BEI, sachant que le WPG privilégie clairement la première option. Seulement voilà, à l'issue du Brexit, l'UE ne contrôlera qu'un peu plus de 50 % des voix au sein de la BERD, où de nombreuses décisions importantes nécessitent des majorités plus larges. Et si l'Europe venait à fournir davantage de capitaux, rien ne garantit que les actionnaires extérieurs à l'UE accepteraient de réduire leurs droits de vote.
Subscribe now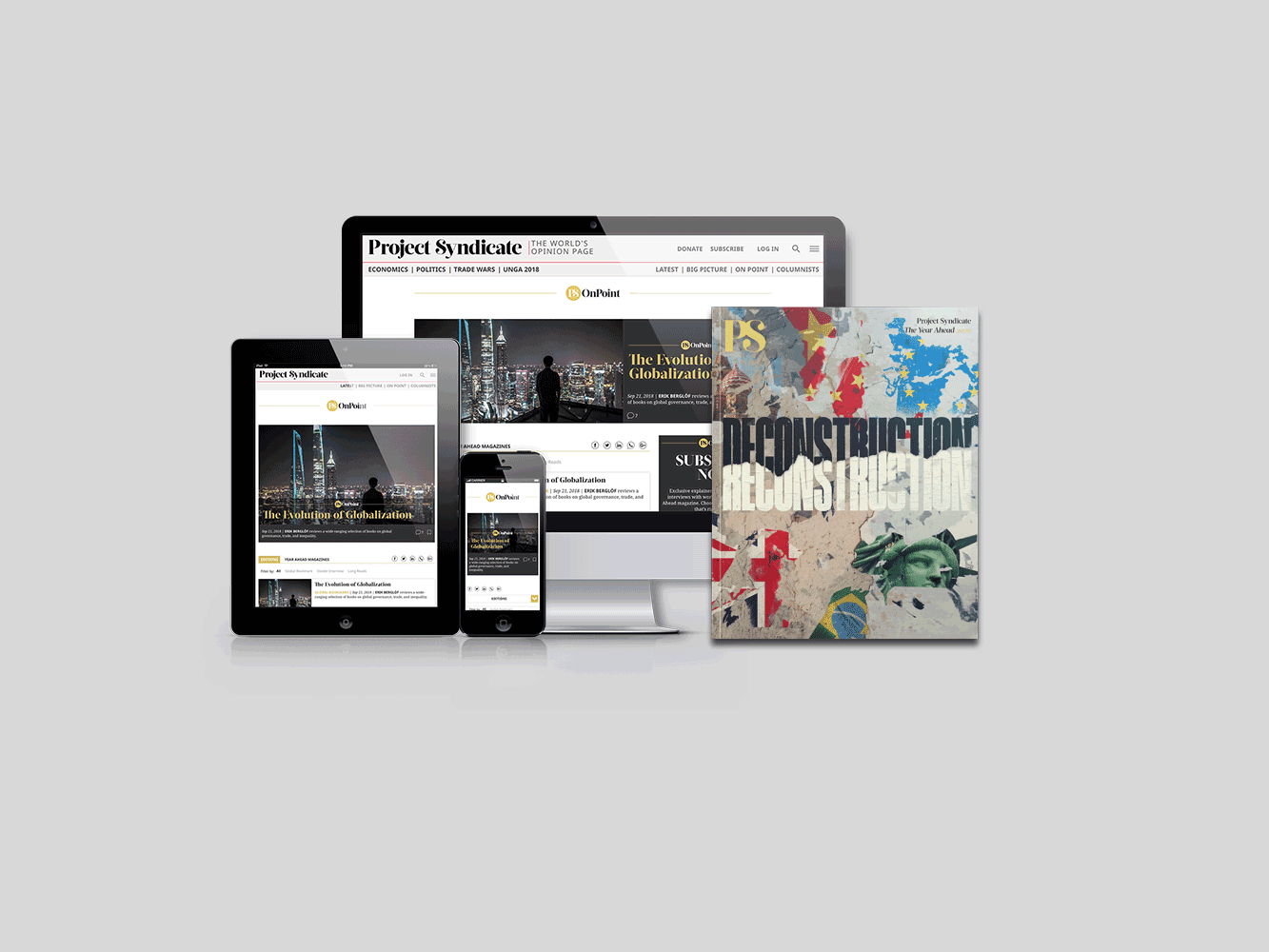 Subscribe now
Subscribe today and get unlimited access to OnPoint, the Big Picture, the PS archive of more than 14,000 commentaries, and our annual magazine, for less than $2 a week.
L'option de la BEI impliquerait la cession d'actifs de la banque extérieurs à l'UE (environ 10 % du total) à une nouvelle filiale entièrement contrôlée par des entités européennes, parmi lesquelles pourraient figurer la Commission ainsi que des institutions de développement national telles que la KfW allemande ou l'Agence française de développement. Le défi majeur, potentiellement écrasant, consiste à changer la BEI ou sa filiale en une institution de développement malgré l'absence de composantes essentielles de type actionnariat inclusif ou présence locale approfondie.
La bonne nouvelle, c'est qu'il existe une quatrième option, qui réunirait les différentes composantes du système de manière intéressante et sans doute politiquement plus acceptable, notamment en impliquant davantage les institutions nationales de développement.
Nombre de ces entités nationales couvrent des domaines majeurs tels que la santé et l'éducation, et opèrent dans des régions du monde où la BERD et la BEI sont quasiment voire totalement absentes. Ces entités pourraient être intégrées à un système européen ouvert de financement du développement, au sein duquel les institutions nationales, régionales et internationales rivaliseraient pour la mise en œuvre des projets d'assistance émanant de l'UE, dans le cadre d'une politique européenne de développement cohérente.
Cette option impliquerait par ailleurs de séparer les activités de la BERD de celles de la BEI. Les deux banques s'affrontent d'ores et déjà dans de nombreux pays et secteurs, et leurs plans actuels d'expansion sont voués à accentuer ce chevauchement. La BEI pourrait se concentrer uniquement sur les États de l'UE, est ses actifs présents ailleurs être transférés à la BERD. Inversement, la BERD pourrait céder ses actifs existants dans l'UE, et axer ses efforts sur les pays voisins de l'Europe, ainsi que sur l'Afrique subsaharienne. Cette redistribution ne serait pas une tâche facile, mais il faut savoir que cette démarche a déjà été envisagée et préparée en 2013.
La troisième et la plus centrale des composantes de cette proposition consisterait à transformer la BERD en une Banque européenne de développement durable, qui travaillerait aux côtés d'institutions telles que la Banque mondiale et la Banque africaine de développement.
Afin de renforcer sa capacité de prêt, la BERD aurait besoin de capitaux supplémentaires. Les actionnaires de l'UE étant les seuls susceptibles d'y contribuer, leurs droits de vote au sein de la banque augmenteraient. Les actionnaires extérieurs à l'UE, dont les États-Unis et le Royaume-Uni, ainsi que les pays bénéficiaires, demeureraient toutefois représentés, ce qui préserverait l'approche multilatérale. Pendant ce temps, la BEI œuvrerait pour devenir une banque européenne du climat, et ferait office de filet de sécurité contribuant au renforcement des institutions nationales de développement.
La période actuelle est propice à une telle refonte de la finance européenne pour le développement, notamment parce que l'UE prépare aujourd'hui son prochain budget sur sept ans. Autre réalité importante, la BERD, institution aux accomplissements reconnus, qui dispose d'une capacité de prêt supplémentaire, sera confrontée à des choix stratégiques importants au cours des prochains mois.
À l'heure du Brexit, les actionnaires de la BERD extérieurs à l'UE devront bientôt faire un choix important entre réduire leur participation respective ou être spectateurs de la création d'une nouvelle institution européenne dans laquelle ni eux, ni les pays bénéficiaires de la BERD, ne détiendront de votes. Par ailleurs, sans accès aux octrois de l'UE, la BERD ne sera plus viable dans nombre des secteurs et pays au sein desquels elle opère aujourd'hui, et pourrait en fin de compte devoir mettre la clé sous la porte.
Plutôt que de laisser la BERD piétiner et échouer, l'UE et ses partenaires internationaux doivent placer la banque au cœur de la finance européenne du développement. En cette période d'incertitude croissante, de menaces internationales montantes, et d'importantes défiances à l'égard du multilatéralisme, nous avons plus que jamais besoin d'institutions solides.
Traduit de l'anglais par Martin  Morel