La recuperación necesita ayuda para el desarrollo
SUNSHINE COAST – A comienzos de este año, cuando el COVID-19 estaba haciendo estragos en Wuhan, China, y empezaba a extenderse por Occidente, yo advertí que la crisis probablemente se replicaría en gran parte del mundo en desarrollo, con consecuencias importantísimas en el largo plazo para todos nosotros. Tristemente, esa predicción era correcta.
A mediados de octubre, India va camino a superar a Estados Unidos como el país con la mayor cantidad de casos de COVID-19, mientras que América Latina ha experimentado más muertes que cualquier otra región del mundo. El Banco Mundial advierte que la pandemia podría hundir a unos 50 millones de personas en Asia y a unos 30 millones en África en una extrema pobreza sólo este año. Si fuera así, será la primera vez en más de veinte años que la tasa global de pobreza extrema aumente.
La crisis del COVID-19 también ha acelerado otros cambios preocupantes que ya estaban en curso, entre ellos la escalada de tensiones entre Estados Unidos y China, el creciente proteccionismo y una recuperación con mucha emisión de carbono que amenaza con un retroceso a nivel mundial en la lucha contra el cambio climático. Todas estas tendencias harán que la agenda de desarrollo pre-pandemia sea aún más difícil de alcanzar.
A nivel global, el desafío es garantizar que la gente vulnerable en todas partes esté protegida. Si esto no se logra, estaremos entrando a un mundo mucho más peligroso, y las perspectivas de una recuperación económica global robusta se verán seriamente disminuidas.
Por experiencia sé lo importante que es el momento actual. Aún en el medio de la crisis financiera global hace diez años, mi gobierno se mantuvo firme en nuestro compromiso de aumentar el presupuesto de ayuda externa de Australia al 0,5% del producto nacional bruto (PNB). Desafortunadamente, ese cambio se demoró y la asistencia externa de Australia desde entonces ha caído a menos de la mitad de ese nivel –su nivel más bajo en la historia.
Hay que reconocer que el gobierno del primer ministro británico David Cameron puso en marcha un curso de acción similar en 2013, legislando –inclusive en medio de la austeridad que vino después- un compromiso de alcanzar el objetivo de ayuda exterior del 0,7% del PNB exigido bajo los Objetivos de Desarrollo del Milenio de las Naciones Unidas (ODM) en aquel momento. Y aún antes, en el pico de la crisis en abril de 2009, mi gobierno trabajó con el del primer ministro británico Gordon Brown para garantizar que las mayores economías del mundo reafirmaran sus compromisos de alcanzar los ODM a pesar de la crisis.
Subscribe to Project Syndicate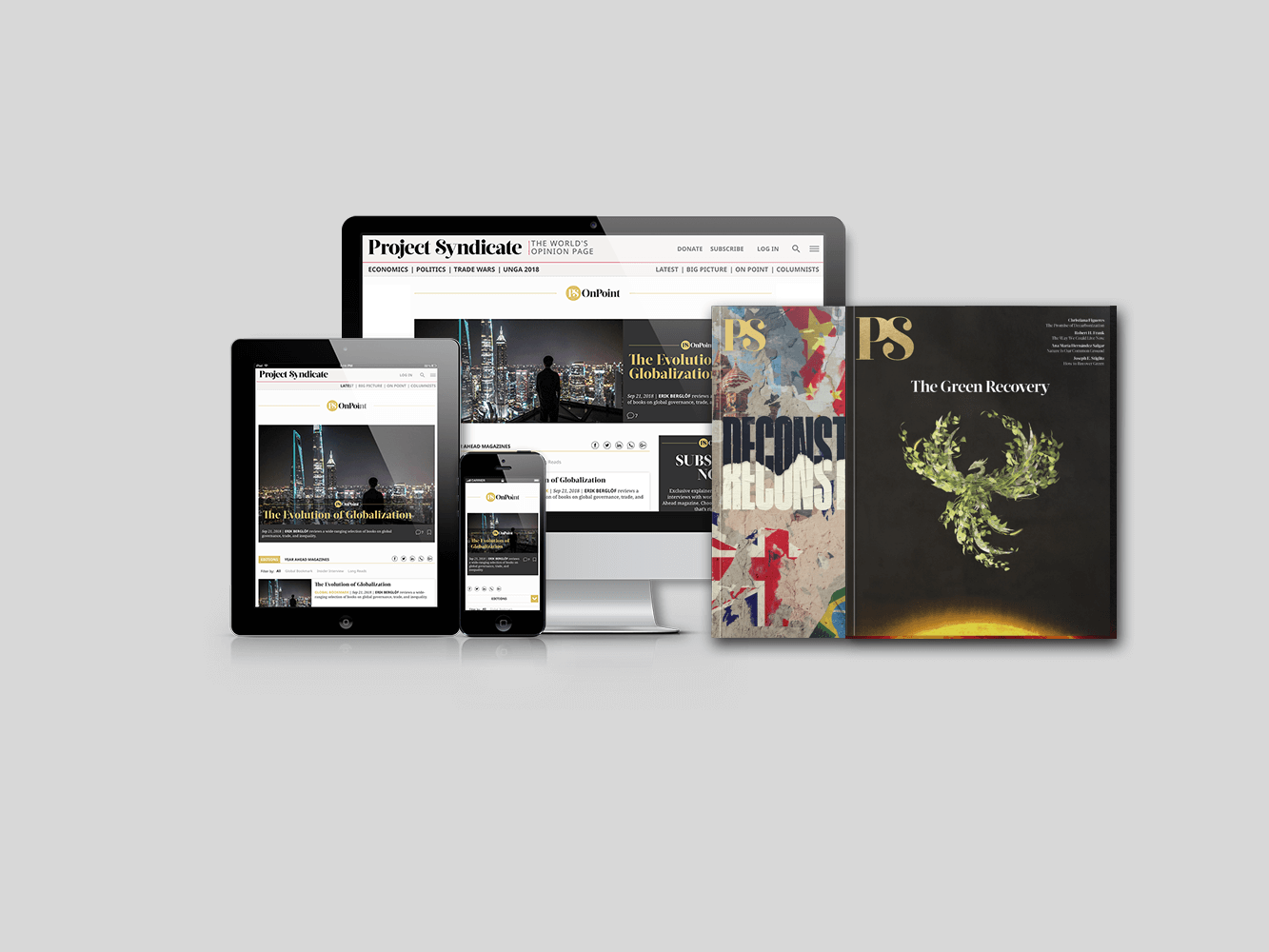 Subscribe to Project Syndicate
Enjoy unlimited access to the ideas and opinions of the world's leading thinkers, including weekly long reads, book reviews, and interviews; The Year Ahead annual print magazine; The Green Recovery special-edition print magazine; the complete PS archive; and more – All for less than $9 a month.
Los legisladores, que son quienes controlan el gasto, tienen un papel particularmente importante que desempeñar en cuanto a garantizar que los gobiernos no pierdan de vista la agenda de desarrollo cuando se apresuran a tomar medidas para proteger a sus propias poblaciones de las consecuencias sanitarias y económicas devastadoras de esta pandemia.
La buena noticia es que algunos gobiernos, especialmente en Europa, ya han reconocido la importancia de incrementar su ayuda externa en este momento. La mala noticia es que el reclamo del secretario general de las Naciones Unidas de un fondo de recuperación de 2.000 millones de dólares para los países más pobres del mundo todavía no se ha materializado. Tampoco organizaciones con una misión crítica como Gavi, la Alianza de Vacunas (que ayuda a distribuir vacunas en los países en desarrollo) han recibido todo el respaldo que necesitan. Y otras necesidades de desarrollo que serán cruciales para resolver la crisis –sobre todo el agua y el saneamiento- están reclamando una atención urgente.
Aumentar la ayuda para el desarrollo durante la pandemia no sólo es lo que hay que hacer. También es una estrategia inteligente para apuntalar nuestra propia recuperación económica. Pero los incrementos de ayuda externa realizados por algunos países obviamente se han visto contrarrestados por las acciones de otros, especialmente Estados Unidos, que ha recortado su asistencia durante esta crisis, inclusive a instituciones esenciales como la Organización Mundial de la Salud.
El problema es que muchas veces vemos la ayuda externa como una dádiva en lugar de como un peldaño importante hacia la prosperidad. Yo remarqué este punto en Australia, donde la recuperación económica dependerá de una recuperación más amplia en toda Asia. Australia depende sustancialmente del comercio regional y la educación internacional se ha convertido en la tercera mayor exportación de Australia: una sexta parte de todos los estudiantes universitarios en el país provienen de algún otro lado en la región.
Bajo la conducción de su directora gerente Kristalina Georgieva, el Fondo Monetario Internacional ha estado al frente del esfuerzo por amortiguar el golpe de la pandemia a la economía global, y especialmente a las poblaciones más vulnerables del mundo. Tras haber aprendido de la experiencia de la crisis financiera global hace diez años, el FMI ya ha canalizado más de 100.000 millones de dólares en asistencia financiera a los países necesitados.
Sin embargo, se podrían llevar a cabo más reformas del sistema financiero internacional que nos coloquen en el camino hacia una plena recuperación global. Por ejemplo, necesitamos garantizar que el mayor respaldo de hoy al FMI no sea visto como una inyección excepcional, sino más bien como el inicio de un esfuerzo para ofrecer más recursos en el largo plazo. Igual de importante es que, en algún momento, se realinee la distribución de membrecías a fin de aumentar el peso de las economías de mercados emergentes dinámicos en la toma de decisiones del FMI.
Al mismo tiempo, las acciones tomadas por el G20 y grupos como el Club de París son críticas, y ya han permitido que más de 40 países suspendan los pagos de deuda, evitándoles la difícil elección entre pagar las deudas y salvar vidas. Pero el desafío para los prestadores ahora consiste en descifrar cómo ofrecer ayuda más sistémica, en lugar de simplemente volver a abrir el grifo una vez que la crisis parezca haber pasado, o una vez que su propia recuperación económica o intereses domésticos así lo exijan.
Que salgamos de esta crisis más fortalecidos o más débiles dependerá tanto de las decisiones de los gobiernos con implicancias para la gente en otras partes como de sus decisiones para sus propias poblaciones. Ahora más que nunca necesitamos gobiernos que actúen como ciudadanos globales.
Una versión más extensa de este texto fue publicada recientemente por la Red Parlamentaria del Banco Mundial y del Fondo Monetario Internacional.