Odbudowa Wymaga Pomocy Rozwojowej
WYBRZEŻE SŁONECZNE – Na początku roku, podczas gdy COVID-19 pustoszył Wuhan w Chinach i zaczął ogarniać Zachód ostrzegałem, że kryzys prawdopodobnie wystąpi również w większości krajów rozwijających się, co będzie miało znaczące długoterminowe konsekwencje dla każdego z nas. Niestety ta prognoza była poprawna.
W chwili obecnej (październik 2020 r.) Indie są na dobrej drodze, by wyprzedzić Stany Zjednoczone jako kraj onajwiększejliczbieprzypadkówCOVID-19, a Ameryka Łacińska doświadczyła największej liczby zgonów ze wszystkich regionów świata. Bank Światowy ostrzega, że pandemia może doprowadzić do skrajnego ubóstwa około 50 milionów ludzi w Azji i około 30 milionów w Afryce tylko w tym roku. Jeśli tak, to będzie to pierwszy raz od ponad dwóch dziesięcioleci, gdy podniesie się światowy wskaźnik skrajnego ubóstwa.
Kryzys COVID-19 przyspieszył również inne zmiany, które rozpoczęły się już wcześniej, w tym eskalację napięć między USA a Chinami, rosnący protekcjonizm i ożywienie węglowe, które grożą powrotem świata do walki ze zmianami klimatu. Wszystkie te trendy spowodują, że program rozwoju przed pandemią będzie jeszcze trudniejszy do osiągnięcia.
Na poziomie globalnym wyzwaniem jest zapewnienie ochrony najbardziej narażonych ludzi na całym świecie. W przeciwnym razie wejdziemy do znacznie bardziej niebezpiecznego świata, a perspektywy solidnego ożywienia gospodarczego zostaną poważnie ograniczone.
Z doświadczenia wiem, jak ważny jest obecny moment. Nawet w środku światowego kryzysu finansowego sprzed dziesięciu lat mój rząd niezachwianie przestrzegał naszego zobowiązania do zwiększenia australijskiego budżetu przeznaczonego na pomoc zagraniczną do 0,5% dochodu narodowego brutto (DNB). Niestety, zmiana ta została opóźniona i od tego czasu pomoc zagraniczna Australii spadła do mniej niż połowy tego poziomu - najniższego w historii.
Trzeba przyznać, że rząd brytyjskiego premiera DavidaCamerona podjął podobny kierunek działań w 2013 r., ustanawiając - nawet w trakcie środków oszczędnościowych, które nastąpiły - zobowiązanie do realizacji celu pomocy zagranicznej w wysokości 0,7% DNB, do którego wzywało ONZ w Milenijnych Celach Rozwoju (MDGs) w tamtym czasie. A nawet wcześniej, w szczytowym momencie kryzysu, w kwietniu 2009 roku, mój rząd współpracował z rządem brytyjskiego premiera Gordona Browna, aby zapewnić, by największe gospodarki świata potwierdziły swoje zobowiązanie do osiągnięcia MDGs pomimo kryzysu.
Subscribe to Project Syndicate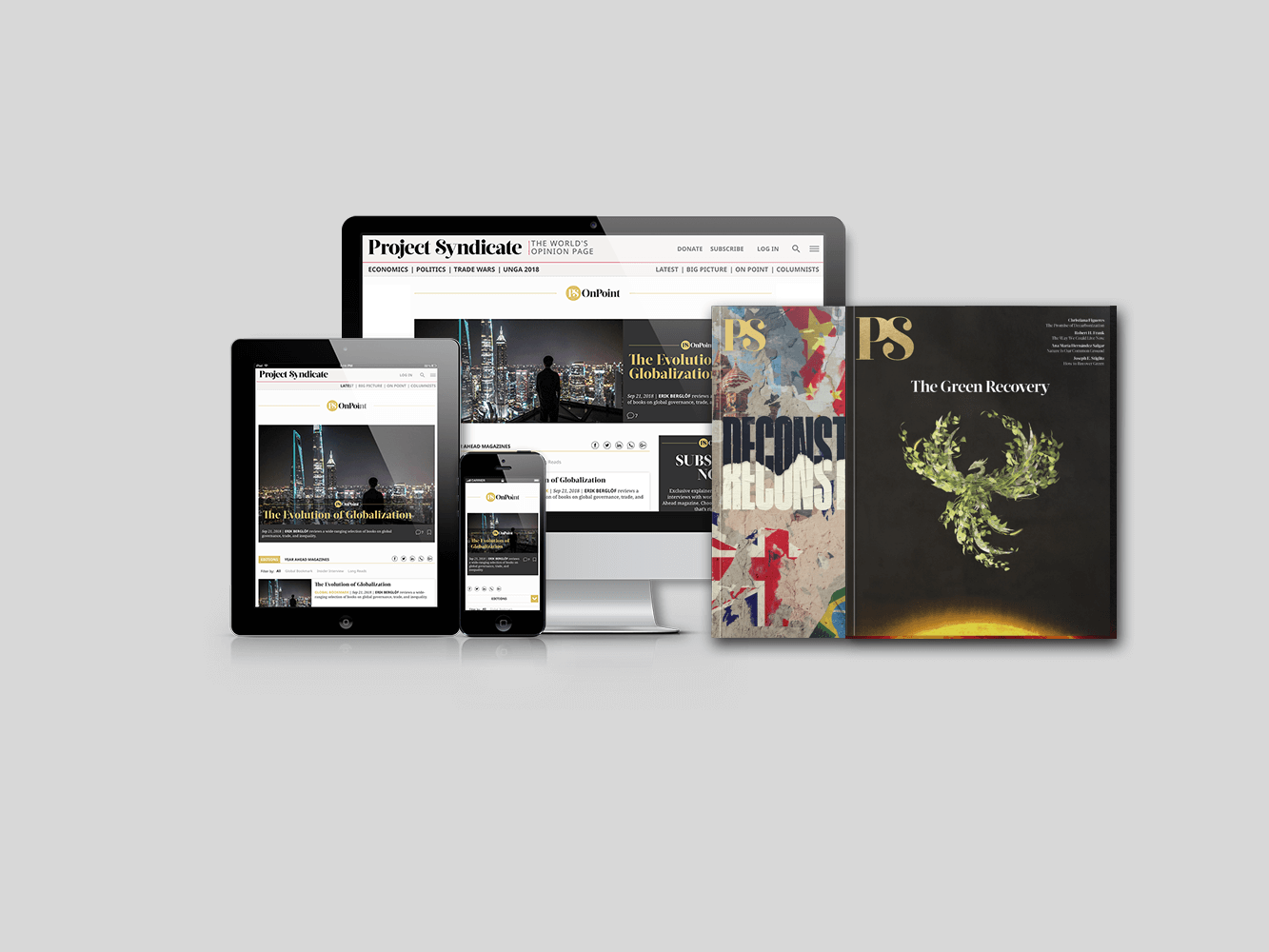 Subscribe to Project Syndicate
Enjoy unlimited access to the ideas and opinions of the world's leading thinkers, including weekly long reads, book reviews, and interviews; The Year Ahead annual print magazine; The Green Recovery special-edition print magazine; the complete PS archive; and more – All for less than $9 a month.
Ustawodawcy, którzy trzymają za sznurki, mają do odegrania szczególnie ważną rolę w zapewnieniu, aby rządy nie odwróciły wzroku od programu rozwoju, gdy starają się ochronić własne społeczeństwa przed niszczycielskimi skutkami zdrowotnymi i ekonomicznymi tej pandemii.
Dobra wiadomość jest taka, że niektóre rządy, zwłaszcza w Europie, już teraz dostrzegły znaczenie zwiększania swej pomocy dla innych krajów. Zła wiadomość jest taka, że wezwanie sekretarza generalnego ONZ do 2 miliardówdolarówfunduszunaodbudowę dla najbiedniejszych krajów świata nie zostało jeszcze spełnione, a organizacje o kluczowym znaczeniu, takie jak Gavi, Vaccine Alliance (które pomagają wdrażać szczepionki w krajach rozwijających się) nie otrzymały wsparcia, którego potrzebują. Inne potrzeby rozwojowe, które będą kluczowe dla rozwiązania kryzysu - zwłaszcza wodaikanalizacja - również wymagają uwagi.
Zwiększenie pomocy rozwojowej w czasie pandemii to nie tylko właściwa decyzja; jest to również mądra strategia wspierania naszego własnego ożywienia gospodarczego. Jednak wzrost pomocy zagranicznej w niektórych krajach został oczywiście zrównoważony mniejszymi działaniami innych krajów, zwłaszcza Stanów Zjednoczonych, które ograniczyły pomoc w czasie kryzysu, w tym dla krytycznych instytucji jak Światowa Organizacja Zdrowia.
Problem polega na tym, że zbyt często postrzegamy pomoc zagraniczną jako darowiznę, a nie jako odskocznię do dobrobytu. Wskazałem na to w Australii, gdzie ożywienie gospodarcze będzie zależało od szerszego ożywienia w Azji. Australia w dużym stopniu opiera się na handlu regionalnym, a edukacja międzynarodowa stała się trzecimcodowielkości eksportem Australii: jedna szósta wszystkich studentów uniwersyteckich w tym kraju pochodzi z innych krajów w regionie.
Pod kierownictwem dyrektora zarządzającego KristalinyGeorgievy Międzynarodowy Fundusz Walutowy (IMF) jest liderem w łagodzeniu skutków pandemii w gospodarce światowej, a zwłaszcza w najbardziej wrażliwych populacjach świata. Wyciągając wnioski z doświadczeń światowego kryzysu finansowego sprzed dziesięciu lat, IMF przekazał już ponad 100 miliardów dolarów pomocy finansowej dla potrzebujących krajów.
Mimo to można by przeprowadzić więcej reform międzynarodowego systemu finansowego, aby skierować nas na drogę do pełnego globalnego ożywienia. Na przykład musimy zadbać o to, aby dzisiejsze zwiększone wsparcie dla IMF było postrzegane nie jako jednorazowy zastrzyk, ale raczej jako początek starań o zapewnienie większych zasobów w perspektywie długoterminowej. Równie ważne jest także, aby został zmieniony w pewnym momencie podział udziałów członkowskich, aby zwiększyć znaczenie dynamicznych gospodarek wschodzących w procesie decyzyjnym w IMF.
Jednocześnie działania podjęte przez G20 i grupy takie jak Klub Paryski są krytyczne i pozwoliły już ponad 40 krajom zawiesić spłatę długów, oszczędzając im trudnego wyboru między spłacaniem długów, a ratowaniem życia. Ale wyzwaniem dla pożyczkodawców jest teraz wymyślenie, jak zapewnić większą ulgę systemową, zamiast po prostu zakręcić kurek, gdy wydaje się, że kryzys minął lub gdy wymaga tego ich własne ożywienie gospodarcze lub interesy wewnętrzne.
Czy wyjdziemy z tego kryzysu silniejsi czy słabsi będzie zależało w równym stopniu od decyzji rządów dotyczących ludzi w innych miejscach, jak i od ich decyzji dotyczących ich własnych społeczeństw. Teraz bardziej niż kiedykolwiek potrzebujemy aby rządy działały jak obywatele świata.
Dłuższa wersja tego tekstu została niedawno opublikowana przez Parlamentarną Sieć Banku Światowego i Międzynarodowy Fundusz Walutowy.
Z angielskiego przetłumaczyła Marz McNamer