Wirtschaftliche Erholung braucht Entwicklungshilfe
SUNSHINE COAST – Anfang dieses Jahres, als Covid-19 in der chinesischen Stadt Wuhan wütete und begann, sich in den Westen auszubreiten, warnte ich davor, dass diese Krise auch weite Teile der Entwicklungsländer erfassen würde und zwar mit erheblichen Folgen für uns alle. Leider war diese Prognose richtig.
Mit Stand Mitte Oktober ist Indien auf dem besten Weg, die Vereinigten Staaten als Land mit der höchsten Gesamtzahl an Covid-19-Fällen zu überholen und Lateinamerika hat von allen Regionen der Welt die meisten Todesfälle zu verzeichnen. Die Weltbank warnt, dass die Pandemie allein in diesem Jahr rund 50 Millionen Menschen in Asien und etwa 30 Millionen in Afrika in extreme Armut stürzen könnte. Wenn das wirklich eintritt, wird die weltweite Rate der extremen Armut zum ersten Mal seit über zwei Jahrzehnten wieder ansteigen.
Die Covid-19-Krise beschleunigt auch andere - bereits zuvor eingetretene - bedenkliche Entwicklungen, darunter die Eskalation der Spannungen zwischen den USA und China, den zunehmenden Protektionismus und eine CO2-intensive Erholung der Weltwirtschaft, die uns im Kampf gegen den Klimawandel zurückzuwerfen droht. Aufgrund dieser Trends wird es noch schwieriger werden, die vor der Pandemie festgelegte Entwicklungsagenda umzusetzen.
Auf globaler Ebene besteht die Herausforderung darin, dafür zu sorgen, dass gefährdete Menschen überall geschützt werden. Gelingt uns das nicht, wird die Welt ein sehr viel gefährlicherer Ort werden und die Aussichten auf eine stabile Erholung der Weltwirtschaft werden sich drastisch verschlechtern.
Aus eigener Erfahrung weiß ich, wie bedeutsam der aktuelle Zeitpunkt ist. Selbst inmitten der globalen Finanzkrise vor einem Jahrzehnt hielt meine Regierung unverbrüchlich an ihrem Bekenntnis fest, das australische Auslandshilfe-Budget auf 0,5 Prozent des Bruttonationaleinkommens (BNE) zu erhöhen. Leider kam es hinsichtlich dieser Änderung zu einer Verzögerung und seither ist Australiens Auslandshilfe auf weniger als die Hälfte dieses Werts geschrumpft – und befindet sich nun auf dem niedrigsten Stand aller Zeiten. 
Es ist der Regierung des britischen Premierministers David Cameron anzurechnen, dass sie im Jahr 2013 einen ähnlichen Kurs verfolgte und – selbst inmitten der darauf folgenden Phase der Sparpolitik -  beschloss, den im Rahmen der Millenniumsentwicklungsziele (MDGs) der Vereinten Nationen definierten Wert für Auslandshilfe auf 0,7 Prozent des BNE festzulegen. Und sogar noch früher, am Höhepunkt der Krise im April 2009, arbeitete meine Regierung mit jener des britischen Premierministers Gordon Brown zusammen, um zu gewährleisten, dass die größten Volkswirtschaften der Welt trotz der Krise ihren Verpflichtungen hinsichtlich der MDGs nachkamen.
Subscribe to Project Syndicate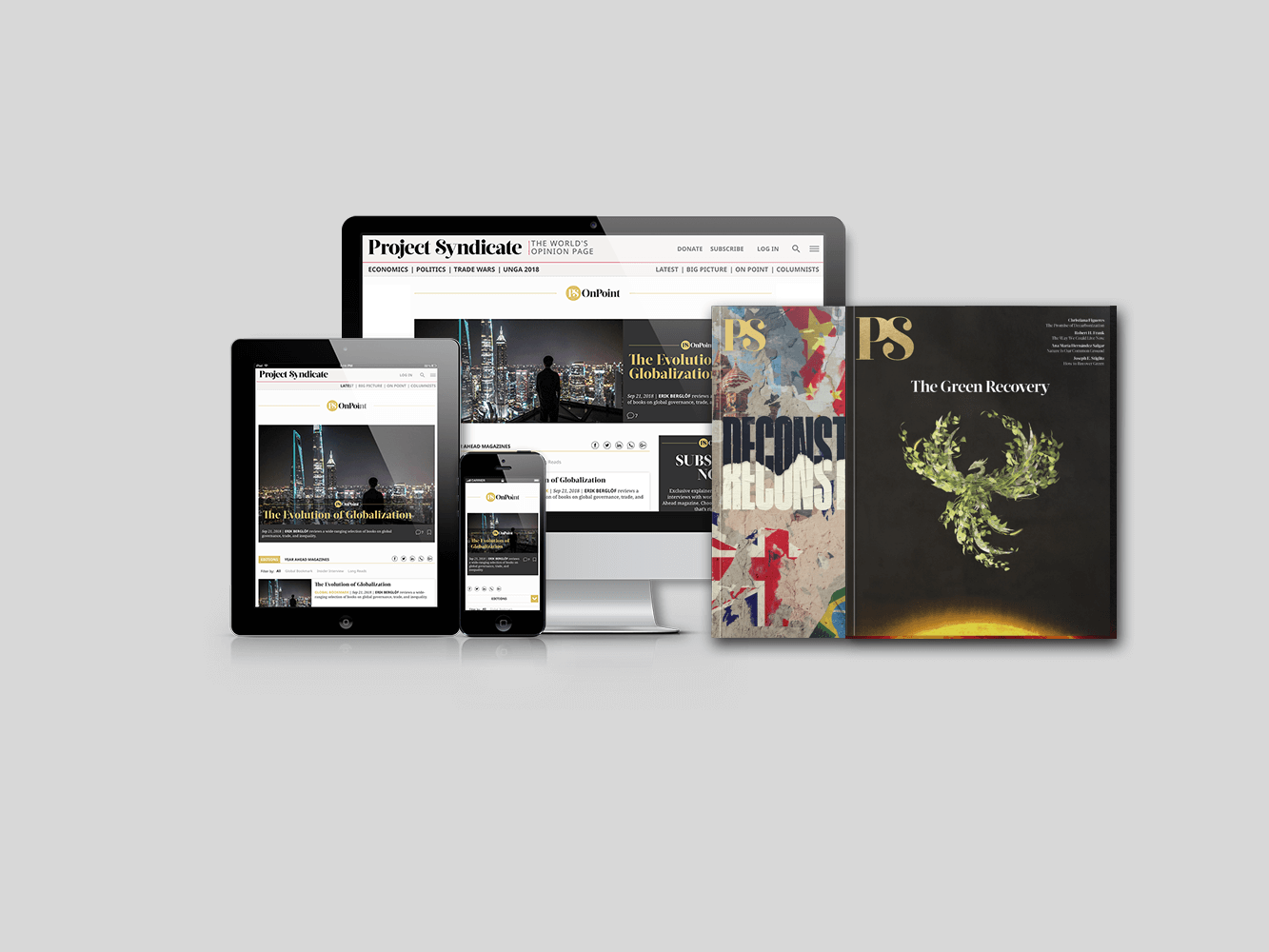 Subscribe to Project Syndicate
Enjoy unlimited access to the ideas and opinions of the world's leading thinkers, including weekly long reads, book reviews, and interviews; The Year Ahead annual print magazine; The Green Recovery special-edition print magazine; the complete PS archive; and more – All for less than $9 a month.
Als Hauptverantwortliche für den Umgang mit Finanzmitteln kommt den Gesetzgebern eine besonders bedeutsame Rolle zu, wenn es darum geht, die Entwicklungsagenda nicht aus den Augen zu verlieren, insbesondere, wenn die Regierungen sich beeilen, ihre eigenen Bevölkerungen vor den verheerenden gesundheitlichen und wirtschaftlichen Folgen der Pandemie zu schützen.
Die gute Nachricht lautet, dass einige Regierungen, vor allem in Europa, bereits die Bedeutung einer Erhöhung der Auslandshilfen zum jetzigen Zeitpunkt erkannt haben. Die schlechte Nachricht besteht darin, dass der Forderung des UN-Generalsekretärs nach einem Wiederaufbaufonds im Ausmaß von 2 Milliarden Dollar für die ärmsten Länder der Welt noch nicht nachgekommen wurde. Auch die für den Erfolg maßgeblichen Organisationen wie die Impfallianz Gavi (die bei der Bereitstellung von Impfstoffen in Entwicklungsländern hilft) haben noch nicht annähernd die von ihnen benötigte Unterstützung erhalten. Überdies ringen auch andere, für die Lösung der Krise entscheidende Entwicklungserfordernisse – nicht zuletzt die Versorgung mit Wasser und sanitären Einrichtungen – noch um Aufmerksamkeit.
Die Erhöhung der Entwicklungshilfe während der Pandemie ist nicht nur die richtige Vorgehensweise, sondern auch eine kluge Strategie, um unsere eigene wirtschaftliche Erholung zu unterstützen. Allerdings wurden die Erhöhungen der Auslandshilfen mancher Länder durch die Maßnahmen anderer, allen voran der USA, wieder aufgehoben. Die Vereinigten Staaten kürzten während der Krise ihre Unterstützungen, auch für entscheidende Institutionen wie die Weltgesundheitsorganisation.
Das Problem besteht darin, dass wir Auslandshilfe allzu oft als Almosen statt als Sprungbrett für den Wohlstand betrachten. Ich habe auf diesen Punkt in Australien hingewiesen, wo die wirtschaftliche Erholung von der allgemeinen Erholung in ganz Asien abhängen wird. Australien ist in hohem Maße auf den regionalen Handel angewiesen und internationale Ausbildung ist mittlerweile zu Australiens drittgrößtem Exportgut geworden: ein Sechstel aller Studierenden an den Universitäten des Landes stammt aus einem anderen Teil der Region.
Unter der Führung der geschäftsführenden Direktorin Kristalina Georgieva spielt der Internationale Währungsfonds eine Vorreiterrolle bei der Abmilderung der Auswirkungen der Pandemie auf die Weltwirtschaft und insbesondere auf die schwächsten Bevölkerungsgruppen der Welt. Aufgrund seiner Erfahrungen aus der globalen Finanzkrise vor einem Jahrzehnt hat der IWF bereits mehr als 100 Milliarden Dollar an Finanzhilfe für bedürftige Länder bereitgestellt.
Dennoch könnten noch weitere Reformen des internationalen Finanzsystems umgesetzt werden, um uns auf den Kurs in Richtung einer vollständigen weltweiten Erholung zu bringen. So gilt es beispielsweise sicherzustellen, dass die aktuell stärkere Unterstützung für den IWF nicht als eine einmalige Finanzspritze betrachtet wird, sondern als Beginn der Bemühungen, langfristig mehr Mittel bereitzustellen. Ebenso bedeutsam ist, die Verteilung der Mitgliederanteile neu auszurichten, um den dynamischen Schwellenländern mehr Gewicht bei der Entscheidungsfindung des IWF zu verleihen.
Gleichzeitig sind auch die von den G20 und Gremien wie dem Pariser Club getroffenen Maßnahmen von entscheidender Bedeutung, die es bereits über 40 Ländern ermöglichten, ihre Schuldenrückzahlung auszusetzen, um ihnen damit die Entscheidung zwischen Schuldendienst und der Rettung von Menschenleben zu ersparen. Die Herausforderung für die Kreditgeber besteht nun darin, zu eruieren, wie sie vermehrt systemische Hilfe leisten können, anstatt einfach nur den Geldhahn wieder aufzudrehen, wenn die Krise vorbei zu sein scheint, oder wenn ihre eigene wirtschaftliche Erholung oder ihre Interessen im eigenen Land dies erfordern.
Ob wir gestärkt oder geschwächt aus dieser Krise hervorgehen, wird von Regierungsentscheidungen, die Menschen anderswo betreffen, ebenso abhängen wie von staatlichen Entscheidungen für die eigenen Bevölkerungen. Mehr denn je brauchen wir heute Regierungen, die als Weltbürger handeln.
Eine Langversion dieses Texts wurde kürzlich vom Parlamentarischen Netzwerk der Weltbank und des Internationalen Währungsfonds veröffentlicht.
Aus dem Englischen von Helga Klinger-Groier