Prchavé přínosy pružných směnných kurzů
CAMBRIDGE – Milton Friedman v roce 1953 publikoval esej s názvem "Důvody pro pružné směnné kurzy", v němž tvrdí, že jsou pro ekonomiku nárazníkem tlumícím vnitřní a vnější šoky, neboť zajišťují přesně takové změny cen, jichž je zapotřebí k udržení ekonomiky při plné zaměstnanosti. Po téměř půlstoletí plovoucích směnných kurzů je však realita složitější.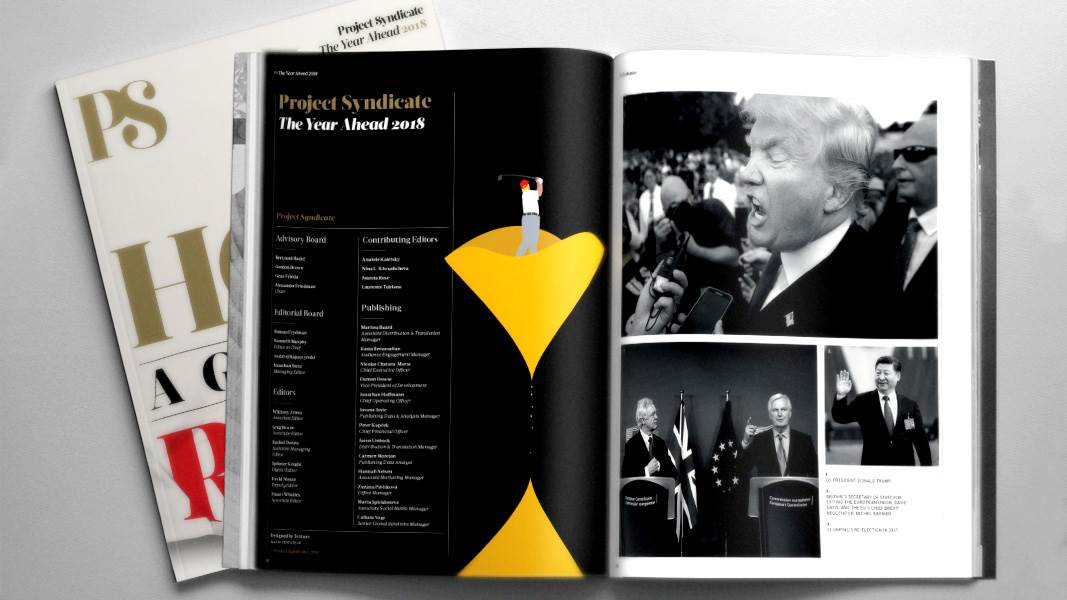 The Year Ahead 2018
The world's leading thinkers and policymakers examine what's come apart in the past year, and anticipate what will define the year ahead.
Pro pochopení Friedmanovy logiky se zamysleme nad scénářem, při němž ve Spojených státech stoupá produktivita. V efektivním systému by to mělo snižovat cenu amerického zboží oproti zboží odjinud a americký vývoz by vůči dovozu zlevnil. Jak se zhoršují americké směnné relace (poměr vývozních cen k dovozním), poptávka se posouvá k americkému zboží a udržuje ekonomiku při plné zaměstnanosti.
Jsou-li však ceny "zacementované" (v měně výrobce) nastává potenciální nesnáz. Řekněme, že ceny amerického importu z Japonska jsou zafixované v japonských jenech a ceny amerického exportu do Japonska zase v dolarech. Směnné relace tak zůstanou beze změn, jestliže se nezmění směnný kurz.
Právě tady přichází ke slovu plovoucí kurz. Jelikož dovoluje měnovou expanzi, a tedy vyvolání devalvace amerického dolaru, uvažuje tato logika, umožňuje, aby ceny amerického vývozu vůči tamnímu dovozu klesaly. Výsledkem je žádoucí zhoršování směnných relací producenta a zachování plné zaměstnanosti.
Takové uvažování ale předpokládá, že směnné relace země slepě následují její směnný kurz. Tak tomu ale podle všeho není, jak dokládají dějiny čtvrtstoletí.
Emine Bozová z Mezinárodního měnového fondu, Mikkel Plagborg-Møller z Princetonu a já v nedávné studii sestavujeme indexy bilaterálních vývozních a dovozních cen pro 2 500 dvojic zemí, které v letech 1989-2015 pokrývaly 91 % světového obchodu. Vylučujeme ceny komodit (ropy, mědi a dalšího podobného zboží, které se obchoduje na burze), neboť ty nejsou pevné.
Jak se ukazuje, neexistuje žádný důkaz, že se směnné relace a směnný kurz pohybují v tandemu. Právě naopak, 1% znehodnocení v bilaterálním směnném kurzu se v roce devalvace pojí jen s 0,1% znehodnocením v bilaterálních směnných relacích. Původ této odtrženosti – již Camila Casasová, Federico Diez, Pierre-Olivier Gourinchas a já popisujeme ve studii z roku 2016 – spočívá zřejmě v tom, že pro velkou většinu mezinárodně obchodovaného zboží, jsou ceny ukotvené v dolarech, nikoli v měně producenta, jak vyžadovala Friedmanova úvaha.
Vezměme si případ USA a Japonska. U téměř 100 % amerického exportu do Japonska jsou ceny v dolarech, takže jsou, jako u Friedmana, pevné v dolarech. Jenže 80 % amerického importu z Japonska se fakturuje také v dolarech, což znamená, že jsou pevné v dolarech, nikoli v japonských jenech. Směnné relace se tudíž mění velmi málo, i když směnný kurz kolísá.
To znamená, že i tehdy, když americký dolar devalvuje, není pro amerického dovozce dražší nakupovat japonské zboží, a tak mají malou motivaci přejít od japonského na americké zboží. Slabší dolar má tedy omezený vliv na americký import. Rovněž slabší jen téměř nepobízí japonský export do USA, protože dolarové ceny vyváženého zboží zůstávají zhruba konstantní.
Tento jev se týká i obchodních transakcí, které nezahrnují USA. Jak jsem doložila ve studii z roku 2015, podíl světového importu fakturovaného v amerických dolarech je 4,7krát větší než podíl importu zahrnujícího Spojené státy. U světového exportu jde o 3,1násobek. Tato "paradigma dominantní měny" je stěžejní příčinou odtrženosti směných relací.
Dokládáme, že cenami a objemy v globálním obchodu hýbe spíš směnný kurz dolaru než směnný kurz mezi měnami dvou obchodních partnerů. Například kolísání cen a kvantit indického importu z Číny nezávisí na směnném kurzu mezi rupií a jüanem, ale na kurzu mezi rupií a dolarem. Síla amerického dolaru je tedy klíčovým ukazatelem agregátního objemu obchodu a inflace spotřebitelských/producentských cen po celém světě.
V jedné věci měl Friedman pravdu: pružné směnné kurzy poskytují cennou nezávislost měnové politiky. V obchodním prostředí, jemuž dominuje dolar, je ale silně omezená jejich schopnost podporovat plnou zaměstnanost.
Z angličtiny přeložil David Daduč