¿Acaso China tiene pies de barro?
CAMBRIDGE – El presidente chino, Xi Jinping, parece estar en una buena racha. Ha enviado un cohete al lado oscuro de la luna, construyó islas artificiales en arrecifes en disputa en el Mar de la China Meridional y recientemente incitó a Italia a romper filas con sus socios europeos y adherir a la Iniciativa Un Cinturón, Un camino de China. Mientras tanto, la postura unilateralista del presidente norteamericano, Donald Trump, ha reducido el poder blando y la influencia de Estados Unidos.
El desempeño económico de China en las últimas cuatro décadas ha sido verdaderamente impresionante. Hoy es el principal socio comercial de más de un centenar de países comparado con alrededor de la mitad de esa cifra en el caso de Estados Unidos. Su crecimiento económico se ha desacelerado, pero su tasa anual oficial del 6% es más del doble de la tasa norteamericana. La creencia popular proyecta que la economía de China superará a la de Estados Unidos en tamaño en la próxima década.
Tal vez. Pero también es posible que Xi tenga pies de barro.
Nadie sabe qué depara el futuro de China, y existe una larga historia de predicciones fallidas de un colapso sistémico o de un estancamiento. Yo no creo que alguna de las dos cosas sea posible, pero la teoría convencional exagera las fortalezas de China. Los occidentales ven las divisiones y la polarización en sus democracias, pero los esfuerzos exitosos de China por esconder sus problemas no pueden hacerlos desaparecer. Los sinólogos que saben mucho más que yo describen al menos cinco problemas importantes de largo plazo que enfrenta China.
Primero, está el perfil demográfico desfavorable del país. La fuerza laboral de China alcanzó un pico en 2015, y ha traspasado el punto de ganancias fáciles a partir de la urbanización. La población está envejeciendo y China enfrentará importantes costos crecientes en materia de salud para lo cual no está preparada. Esto impondrá una carga significativa en la economía y exacerbará la creciente desigualdad.
Segundo, China necesita cambiar su modelo económico. En 1978, Deng Xiaoping sabiamente hizo pasar a China de una autarquía maoísta al modelo de crecimiento liderado por las exportaciones del este de Asia encabezado por Japón y Taiwán. Hoy, sin embargo, China ha desbordado el modelo y la tolerancia de los gobiernos extranjeros que lo hicieron posible. Por ejemplo, el representante comercial de Estados Unidos, Robert Lighthizer, se está centrando en la falta de reciprocidad, los subsidios a las empresas de propiedad del estado (SOEs) y la transferencia obligada de propiedad intelectual que le ha permitido a China inclinar el campo de juego a su favor.  Los europeos también se quejan de estas cuestiones. Es más, las políticas de propiedad intelectual y las deficiencias en materia de régimen de derecho de China están desalentando la inversión extranjera y costándole el respaldo político internacional que suele traer de la mano esa inversión. Y las altas tasas de inversión gubernamental y subsidios a las SOEs de China disfrazan la ineficiencia en la asignación de capital.
Subscribe now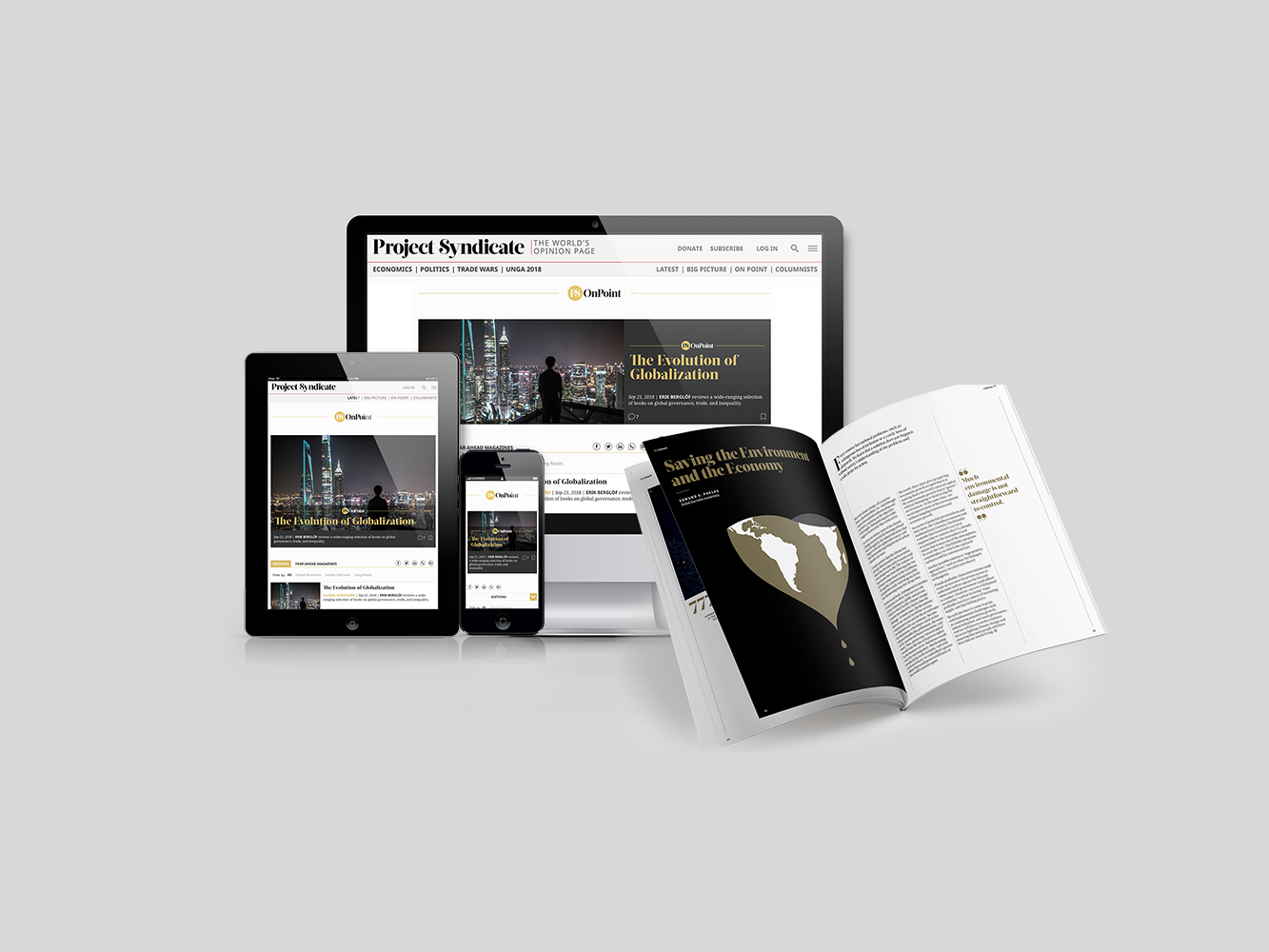 Subscribe now
Get unlimited access to OnPoint, the Big Picture, and the entire PS archive of more than 14,000 commentaries, plus our annual magazine, for less than $2 a week.
Tercero, si bien China durante más de tres décadas recogió los frutos más accesibles de reformas relativamente fáciles, los cambios que necesita ahora son mucho más difíciles de implementar: un sistema judicial independiente, la racionalización de las SOEs y la liberalización o eliminación del sistema hukou de registro residencial que limita la movilidad y alimenta la desigualdad. Es más, las reformas políticas de Deng para separar el partido y el estado han sido revertidas por Xi.
Eso nos lleva al cuarto problema. Irónicamente, China se ha convertido en una víctima de su propio éxito. El modelo leninista impuesto por Mao en 1949 encajaba bien con la tradición imperial china, pero el rápido desarrollo económico ha cambiado a China y sus necesidades políticas. China se ha vuelto una sociedad de clase media urbana, pero sus elites gobernantes siguen atrapadas en un razonamiento político circular. Creen que sólo el Partido Comunista puede salvar a China y, por ende, que cualquier reforma debe fortalecer el monopolio del Partido en el poder.
Pero esto es exactamente lo que China no necesita. Las reformas estructurales profundas que pueden alejar a China de la dependencia de altos niveles de inversión gubernamental y las SOEs son rechazadas por las elites del Partido que obtienen una enorme riqueza gracias al sistema existente. La campaña anticorrupción de Xi no puede superar esta resistencia; por el contrario, no hace más que desalentar la iniciativa. En una visita reciente a Beijing, un economista chino me dijo que la campaña de Xi le costó a China el 1% del PIB por año. Un empresario chino me dijo que el crecimiento real era menos de la mitad de la cifra oficial. Quizás esto se pueda contrarrestar con el dinamismo del sector privado, pero, aun así, el miedo a perder el control está incrementando el papel del Partido.  
Finalmente, está el déficit de poder blando de China. Xi ha proclamado un "sueño chino" de un retorno a la grandeza global. En tanto el crecimiento económico se desacelera y los problemas sociales aumentan, la legitimidad del Partido cada vez más descansará en esos llamamientos nacionalistas. En la década pasada, China ha invertido miles de millones de dólares en aumentar su atractivo frente a otros países, pero las encuestas internacionales de opinión pública muestran que China no ha obtenido un buen retorno de su inversión. Reprimir a las minorías étnicas problemáticas, encarcelar a abogados de derechos humanos, crear un estado de vigilancia y alienar a los miembros creativos de la sociedad civil como el renombrado artista Ai Weiwei debilitan el atractivo de China en Europa, Australia y Estados Unidos.
Esas políticas tal vez no afecten la reputación de China en algunos estados autoritarios, pero el autoritarismo moderno no está basado ideológicamente como lo estaba el comunismo. Hace décadas, los revolucionarios jóvenes en todo el mundo se inspiraban en las enseñanzas de Mao. Hoy, si bien "Pensamiento de Xi Jinping sobre el Socialismo con Características Chinas" ha sido consagrado en la constitución del Partido, pocos jóvenes en otros países están portando ese estandarte.
China es un país con grandes fortalezas, pero también importantes debilidades. La estrategia norteamericana debería evitar exagerar unas y otras. China crecerá en importancia, y la relación entre Estados Unidos y China será una rivalidad cooperativa. No debemos olvidar ninguna parte de esa descripción. Ningún país, incluido China, puede superar a Estados Unidos en poder general en las próximas décadas, pero Estados Unidos tendrá que aprender a compartir el poder en tanto China y otros ganen fuerza. Al mantener sus alianzas internacionales y sus instituciones domésticas, Estados Unidos tendrá una ventaja comparativa.