Cómo las empresas deberían aprovechar la digitalización
NUEVA YORK – No es ningún secreto que la digitalización acelerada está cambiando drásticamente las operaciones, los sistemas y los modelos de negocios de las empresas. Que las compañías puedan o no gestionar los riesgos y al mismo tiempo recoger las gigantescas recompensas que las tecnologías digitales pueden ofrecer depende significativamente de las acciones que toman en cinco áreas esenciales.
Primero, la digitalización debería permitirles a los gerentes asignar mejor el capital y la mano de obra de la empresa –en tiempo real-. Las empresas eficientes regularmente revisan y mejoran sus operaciones por lo menos de tres maneras: optimizando los procesos existentes, adoptando mejores prácticas desde fuera de sus organizaciones e identificando el uso más productivo de sus activos. La tecnología digital puede mejorar todas estas actividades.
Las productoras de cine, por ejemplo, ya utilizan el capital humano en base a las tendencias de la demanda en tiempo real: en Estados Unidos, la información sobre las ventas de entradas y las críticas en redes sociales luego de los estrenos en la costa este incidirán en las decisiones de contratación de personal en la costa oeste. Estrategias similares se pueden implementar (o mejorar) en un amplio rango de sectores, impulsando la eficiencia y la productividad. Los beneficios aumentarán progresivamente, en tanto las empresas ajusten sus prácticas de contratación para apuntar a candidatos con la experiencia relevante.
Pero, de la misma manera que las bases de datos de rápido crecimiento pueden ayudar a los equipos de gestión, también amenazan con complicar el panorama. Afortunadamente, la digitalización puede ayudar a los gerentes a organizar y cotejar datos para mejorar la toma de decisiones. Ésta es la segunda área esencial.
Tradicionalmente, los equipos de gestión trabajaban con mucha menos información. Las empresas tendían a funcionar dentro de una o pocas jurisdicciones. Y los responsables de las tomas de decisiones en las empresas escuchaban las perspectivas de un subconjunto de partes interesadas, como los accionistas (en reuniones generales anuales o en conversaciones de grupos más reducidos) y los empleados (a través de encuestas internas).
Hoy, las empresas cada vez más funcionan en múltiples jurisdicciones y escuchan la opinión de un conjunto mucho más amplio de partes interesadas –entre ellas, clientes y miembros de la comunidad- especialmente a través de las redes sociales. La presión pública ya está obligando a las corporaciones a divulgar más detalles sobre la procedencia de sus productos, incluidos condiciones laborales, salarios promedio y métricas ambientales, como la cantidad de agua utilizada y el dióxido de carbono emitido. Los empleados pueden manifestar sus quejas en plataformas digitales fuera del ámbito de la empresa -como Glassdoor, Blind y TheLayoff.com– y no hay lugar donde las empresas puedan esconderse.
Subscribe to Project Syndicate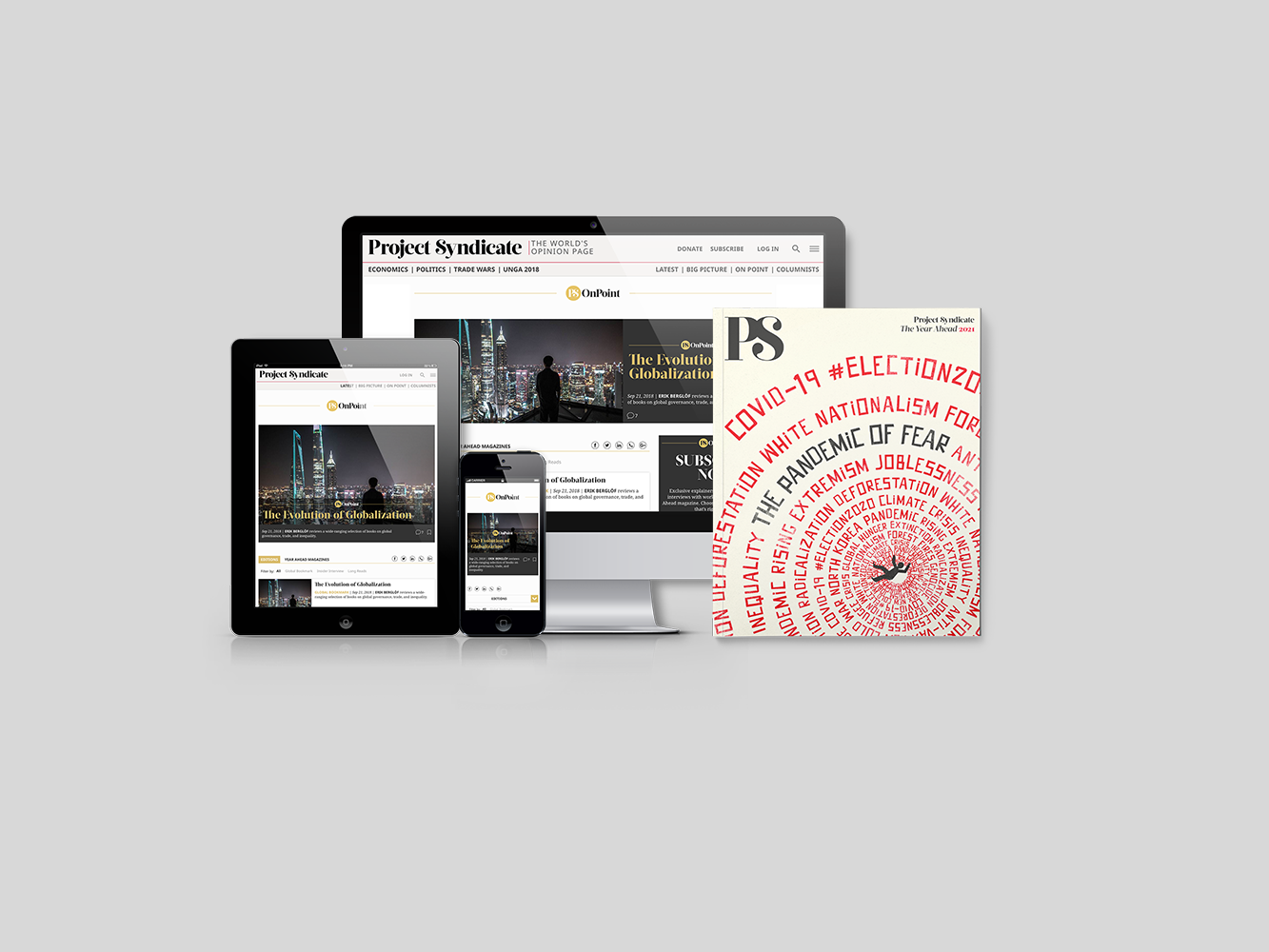 Subscribe to Project Syndicate
Enjoy unlimited access to the ideas and opinions of the world's leading thinkers, including weekly long reads, book reviews, and interviews; The Year Ahead annual print magazine; the complete PS archive; and more – All for less than $9 a month.
En un contexto de estas características, los gerentes tienen que poder organizar e interpretar datos por sí mismos, identificar tendencias económicas, geopolíticas y sociales amplias, y utilizar la información que recogen para adaptar sus estrategias con celeridad. Con este objetivo, deberían impulsar el compromiso productivo con todas las partes interesadas y sacar ventaja de las tecnologías digitales –y de los datos que brindan- para erradicar ineficiencias, eliminar redundancias y simplificar procesos engorrosos.
La tercera manera en que las organizaciones deben aplicar la digitalización es para mejorar la flexibilidad organizacional en respuesta a las amenazas y las oportunidades externas. Por ejemplo, las tendencias que sustentan la desglobalización –entre ellas las políticas proteccionistas, los controles de capital transfronterizos y las reglas de inmigración más estrictas- pueden afectar el lugar y la manera en que las empresas venden sus productos, cómo se financian y utilizan el capital de inversión, a qué reserva de talentos pueden recurrir y cuán confiables son sus cadenas de suministro.
En particular, la escalada de las tensiones entre China y Occidente ha planteado el espectro de una balcanización del comercio, de la tecnología y de los regímenes monetarios. Inclusive podemos ver el surgimiento de una "balcanización de Internet", caracterizada por dos entornos digitales enfrentados, liderados por Estados Unidos y China, con protocolos de IP diferentes. Esto plantearía un serio desafío para muchas empresas, que están preparadas para funcionar en un sistema globalizado único, con sistemas de financiamiento, adquisición y contratación centralizados.
En medio del rápido cambio social, económico y cultural, las organizaciones necesitan flexibilizar sus modelos de negocios y operaciones. Las tecnologías digitales pueden brindar esa flexibilidad de manera costo-efectiva, reduciendo los costos de fricción y mitigando los riesgos operacionales, permitiéndoles a la vez a las empresas operar, reunir y utilizar capital y contratar en un sistema balcanizado o bifurcado.
La digitalización también puede permitirles a las empresas adecuar sus ofertas –y precios- a los consumidores individuales. Ésta es la cuarta área esencial.
Las aseguradoras de vida hace mucho tiempo que cotizan las pólizas que ofrecen sobre la base de factores individuales, como la condición médica, el estilo de vida y las tablas actuariales. A medida que la recopilación y el análisis de datos de alta calidad sobre los consumidores se vuelven más fáciles, un rango más amplio de empresas podrá adoptar una estrategia igualmente personalizada para la fijación de precios.  
Algunas industrias ya tienen una estrategia relativamente personalizada. Consideremos el caso de los productos financieros, como las hipotecas y los préstamos de autos. Hoy, a un grupo de personas que, en términos generales, tienen el mismo conjunto de atributos se les cobraría la misma tasa de interés. Con una mayor digitalización, a los consumidores individuales se les puede cobrar una tasa de interés que esté mejor alineada con su perfil de riesgo específico, que incluye un rango de métricas desde activos hasta expectativa de vida.
Si las empresas diseñan y ejecutan estrategias de digitalización efectivas en estas cuatro áreas, impulsarán sus ganancias (al poner más bienes y servicios en manos de los consumidores más rápido) y a la vez reducirán costos (al optimizar los procesos de contratación, fabricación, producción y logística). Repensar cómo distribuir el incremento de las ganancias resultantes de la digitalización es la quinta área fundamental.
Las empresas por lo general dividen las ganancias entre reducción de deuda, reinversión y pagos a los accionistas en forma de dividendos y recompras, o las almacenan para fines estratégicos de largo plazo. Pero en tanto el capitalismo de accionistas cede lugar al capitalismo de partes interesadas, un rango más amplio de grupos de interés –como empleados y comunidades locales- esperarán beneficios. Los roles crecientes de las empresas en áreas como la educación, la atención médica y la infraestructura –así como el crecimiento inminente del desempleo estructural debido a la automatización y la digitalización- reforzarán esta expectativa.
De la misma manera que la pandemia del COVID-19 ha subrayado la fragilidad de muchos modelos de negocios, también ha intensificado la carrera para adoptar tecnologías de punta. Pero la adopción es sólo el primer paso. La manera en que estas tecnologías se apliquen en las cinco áreas esenciales que se describen aquí determinará quién llega a la línea de meta –y cuándo.