Jak by firmy měly zužitkovat digitalizaci
NEW YORK – Není tajemstvím, že chod firem, systémů a celých modelů podnikání se vlivem překotné digitalizace obrací vzhůru nohama. Zda společnosti dokážou zvládat vznikající rizika a zároveň sklízet obří přínosy, jež digitální technologie mohou přinášet, závisí v podstatné míře na krocích, jež podniknou v pěti klíčových oblastech.
Zaprvé, digitalizace by manažerům měla umožnit lepší alokaci kapitálu a pracovních sil – v reálném čase. Efektivní společnosti pravidelně revidují a aktualizují své působení přinejmenším třemi způsoby: zeštíhlují stávající procesy, přebírají osvědčené postupy odjinud a identifikují nejproduktivnější využití svých aktiv. Digitální technologie mohou zdokonalit všechny tyto činnosti.
Společnosti provozující kinosály, kupříkladu, nasazují už dnes lidský kapitál na základě poptávkových trendů v reálném čase: ve Spojených státech jsou informace o prodeji vstupenek a hodnocení na sociálních sítích po uvedení filmu na východním pobřeží podkladem pro rozhodování o personálním zajištění kin na západním pobřeží. Podobné přístupy lze zavést (nebo prohloubit) v široké škále sektorů a tím zvýšit efektivitu a produktivitu. Přínosy postupně porostou, jak budou společnosti přizpůsobovat své náborové postupy cílovým uchazečům s náležitou kvalifikací.
Třebaže však rychle rostoucí objemy dat mohou manažerským týmům pomáhat, hrozí rovněž riziko, že budou situaci komplikovat. Digitalizace může naštěstí manažerům pomoci data organizovat a třídit a tím zlepšovat rozhodování. To je druhá klíčová oblast.
Manažerské týmy tradičně pracovaly s mnohem menším množstvím informací. Podniky zpravidla působily v jedné či v několika málo jurisdikcích. Osoby rozhodující za společnost slýchaly stanoviska podmnožiny dotčených aktérů, jako jsou vlastníci akcií (na výročních valných hromadách nebo při rozhovorech v menších skupinách) a zaměstnanci (prostřednictvím interních šetření).
Dnes podniky rostoucí měrou působí napříč řadou jurisdikcí a slyší ohlasy mnohem širšího okruhu zainteresovaných osob, mimo jiné zákazníků a příslušníků místních společenství, a to zejména skrze sociální média. Veřejný tlak už nutí korporace zveřejňovat víc detailů o původu jejich výrobků, včetně pracovních podmínek, průměrných mezd a míry vlivu na životní prostředí, třeba spotřeby vody nebo emisí oxidu uhličitého. Vzhledem k tomu, že zaměstnanci mohou své stížnosti ventilovat na digitálních platformách mimo dosah společnosti, například na Glassdoor, Blind a TheLayoff.com, nemají se firmy kam schovat.
Subscribe to Project Syndicate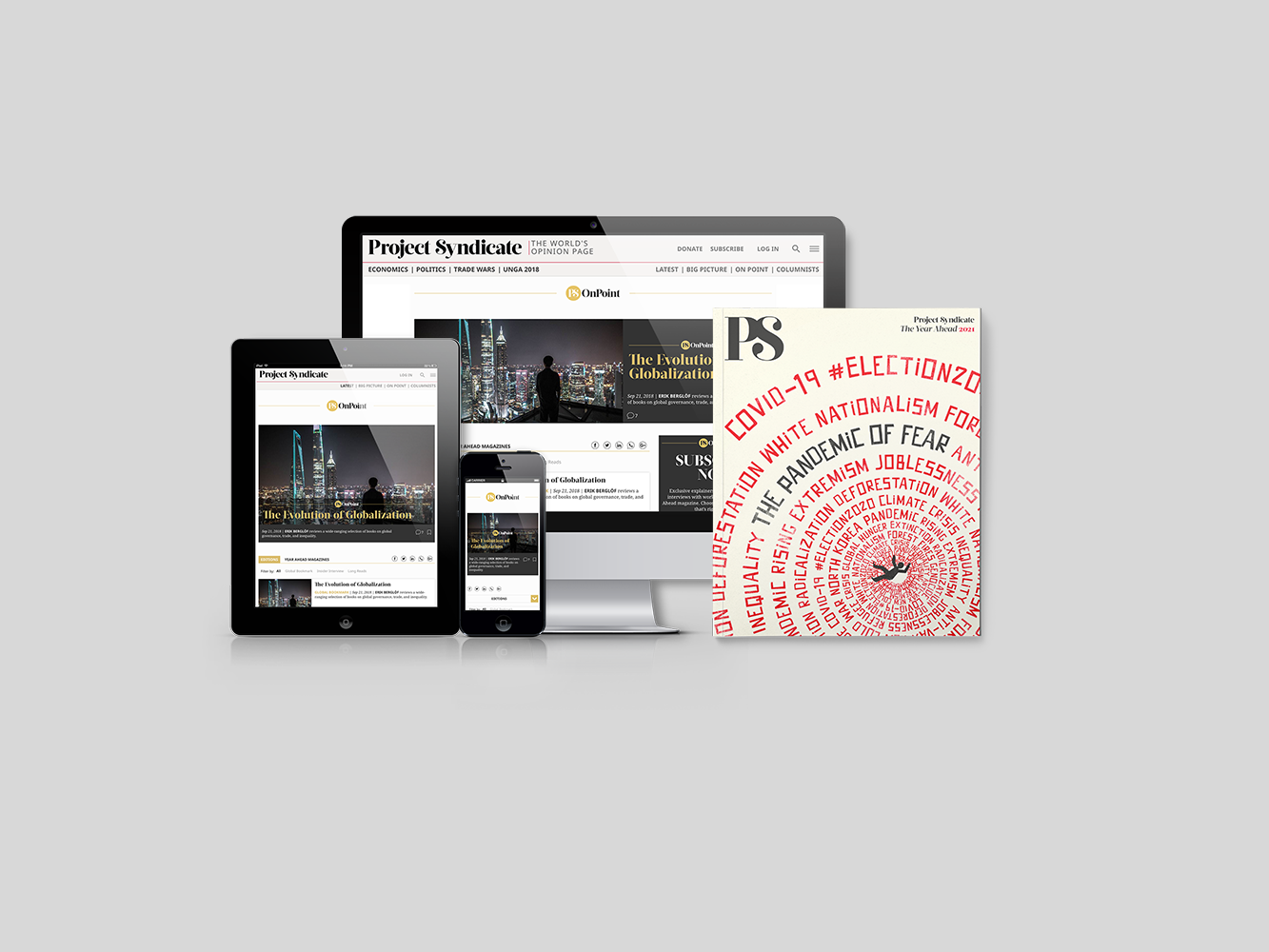 Subscribe to Project Syndicate
Enjoy unlimited access to the ideas and opinions of the world's leading thinkers, including weekly long reads, book reviews, and interviews; The Year Ahead annual print magazine; the complete PS archive; and more – All for less than $9 a month.
V takovém prostředí musí být manažeři schopni si data sami organizovat a interpretovat, rozpoznávat široké ekonomické, geopolitické a společenské trendy a vhledů, které nasbírají, využívat k rychlým adaptacím svých strategií. Za tím účelem by měli pěstovat produktivní styk se všemi zainteresovanými a využívat digitálních technologií – a dat, jež přinášejí – s cílem potlačovat neefektivity, odstraňovat nadstav a zjednodušovat zatěžující procesy.
Třetím způsobem, jímž organizace musí zužitkovat digitalizaci, je zdokonalení organizační flexibility v reakci na externí hrozby a příležitosti. Kde a jak společnosti prodávají své produkty, jak se financují a jak využívají investiční kapitál, ze kterých rezervoárů talentu čerpají a jak spolehlivé jsou jejich dodavatelské řetězce, mohou ovlivnit například trendy, z nichž pramení deglobalizace, včetně ochranářských politik, přeshraniční regulace kapitálu a přísnějších imigračních pravidel.
Konkrétně eskalující pnutí mezi Čínou a Západem vyvolává strašáka balkanizovaných obchodních, technologických a měnových režimů. Možná dokonce dojde ke vzniku "splinternetu" charakteristického dvěma konkurenčními digitálními prostředími, v čele s USA a Čínou, s různými internetovými protokoly. To by představovalo vážnou výzvu pro řadu společností, které jsou uzpůsobené k fungování v jednotné globalizované soustavě, s centralizovanými systémy financování, nákupů a náborů.
Vprostřed svižné společenské, hospodářské a kulturní změny musí organizace do svých podnikatelských modelů a činností zapracovat flexibilitu. Digitální technologie dokážou takovou pružnost zajistit nákladově efektivním způsobem, neboť snižují cenu tření a zmírňují negativní provozní rizika, přičemž zároveň firmám umožňují obchodovat, získávat a uplatňovat kapitál a přijímat zaměstnance v balkanizovaném či rozštěpeném systému.
Digitalizace také umí firmám umožnit upravovat nabídky – a ceny – na míru konkrétním spotřebitelům. Právě to je čtvrtou prioritní oblastí.
Poskytovatelé životního pojištění už dlouho určují ceny nabízených pojistných smluv na základě individuálních faktorů, jako jsou zdravotní stav, životní styl a pojišťovací tabulky. Jelikož shromažďování a analýza kvalitních dat o spotřebitelích se zjednodušují, podobně personalizovaný přístup k určování cen si bude moci osvojit širší paleta společností.
Některá odvětví už mají přístup šitý poměrně přesně na míru. Připomeňme finanční produkty typu hypoték a půjček na nákup automobilu. Skupině osob s obecně stejnými soubory vlastností by se dnes účtovala tatáž úroková sazba. S rozmachem digitalizace lze jednotlivým zákazníkům účtovat úrokovou sazbu, která bude lépe odpovídat jejich specifickému rizikovému profilu, včetně řady proměnných od jmění po očekávanou délku dožití.
Jestliže si korporace vypracují účinné strategie digitalizace v těchto čtyřech oblastech a uskuteční je, jednak posílí své výnosy (neboť k zákazníkům rychleji dostanou víc zboží a služeb), jednak si sníží náklady (tím, že zefektivní náborové, výrobní, produkční a logistické procesy). Pátou prioritní oblastí je nově uvažovat o tom, jak rozdělit zvýšené zisky plynoucí z digitalizace.
Společnosti obvykle dělí zisky mezi snižování dluhu, reinvestice a výplaty akcionářům ve formě dividend a zpětných odkupů, případně je spoří za dlouhodobými strategickými účely. Jak ovšem akcionářský kapitalismus ustupuje kapitalismu zainteresovaných stran, přínosy bude očekávat širší spektrum zájmových skupin, například zaměstnanci a místní komunity. Rostoucí úloha firem v oblastech jako vzdělávání, zdravotní péče a infrastruktura – jakož i nacházející vzestup strukturální nezaměstnanosti v důsledku automatizace a digitalizace – toto očekávání ještě posílí.
Tak jako pandemie covidu-19 zdůrazňuje křehkost mnoha podnikatelských modelů, zintenzivňuje také dostihy v zavádění špičkových technologií. Jejich zavádění je však jen první krok. O tom, kdo – a kdy – proběhne cílovou páskou, rozhodnou způsoby, jimiž budou tyto technologie aplikovány napříč výše popsanými pěti prioritními oblastmi.
Z angličtiny přeložil David Daduč