Was es mit der Hinwendung der Fed zu einer akkommodierenden Geldpolitik auf sich hat
NEW YORK – Die US Federal Reserve hat die Märkte kürzlich mit einer deutlichen und unerwarteten Änderung ihrer Geldpolitik überrascht. Der Offenmarktausschuss der Fed (FOMC) hatte auf seiner Sitzung im Dezember 2018 die Leitzinsen auf 2,25-2,5% erhöht und signalisiert, dass er sie noch dreimal auf insgesamt 3%-3,25% anheben würde. Er signalisierte zudem, dass die Fed den Anteil an Schatzanleihen und hypothekenbesicherten Wertpapieren in ihrer Bilanz weiter kontinuierlich um bis zu 50 Milliarden Dollar pro Monat zurückfahren würde.
Doch nur sechs Wochen später, auf der FOMC-Sitzung Ende Januar, gab die Fed zu verstehen, dass sie ihre Zinserhöhungen auf absehbare Zeit aussetzen und die Rückführung ihrer Bilanz im weiteren Jahresverlauf unterbrechen würde.
Diese Kehrtwende der Fed ist durch mehrere Faktoren bedingt. In erster Linie waren die Entscheidungsträger verschreckt von der deutlichen Verschlechterung des Finanzumfeldes nach der FOMC-Sitzung im Dezember, die den seit Oktober 2018 stattfindenden Kursrückgang an den weltweiten Aktienmärkten beschleunigte. Verschärft wurden diese Befürchtungen durch eine Aufwertung des US-Dollars und die Möglichkeit eines faktischen Stillstandes bestimmter Kreditmärkte, insbesondere jener für hochrentierliche und gehebelte Darlehen.
Zweitens beendete die US-Kerninflation in der zweiten Jahreshälfte 2018 unerwartet ihren Anstieg in Richtung des Inflationsziels der Fed von 2% und ging sogar leicht in Richtung 1,8% zurück. Angesichts sinkender Inflationserwartungen war die Fed gezwungen, ihren Plan zur Erhöhung der Zinsen – der auf der Annahme beruhte, dass die strukturell niedrige Arbeitslosigkeit die Inflation über die Marke von 2% drücken würde – zu überdenken.
Drittens haben US-Präsident Donald Trumps Handelskriege und das nachlassende Wachstum in Europa, China, Japan und den Schwellenmärkten Sorgen über die Wachstumsaussichten der USA selbst aufkommen lassen, insbesondere nach dem langen "Government Shutdown" in den USA zu Jahresbeginn.
Viertens musste die Fed angesichts des politischen Drucks ihre Unabhängigkeit unter Beweis stellen. Im Dezember, als sie weitere Zinserhöhungen andeutete, hatte Trump eine Zinspause gefordert. Inzwischen jedoch musste die Fed sich Sorgen machen, dass man ihr im Falle eines Konjunktureinbruchs die Schuld geben würde.
Subscribe now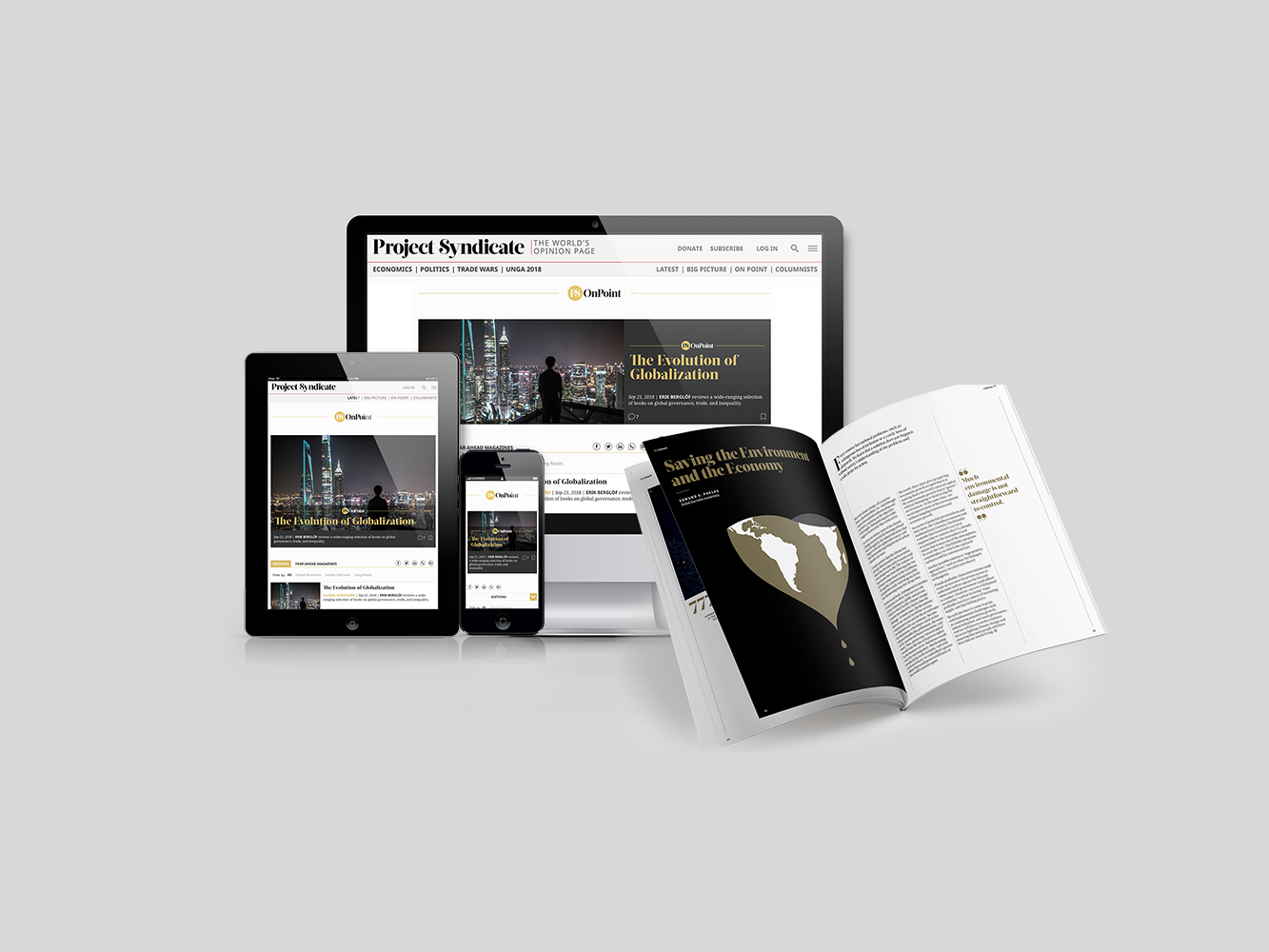 Subscribe now
Get unlimited access to OnPoint, the Big Picture, and the entire PS archive of more than 14,000 commentaries, plus our annual magazine, for less than $2 a week.
Fünftens ist der renommierte Ökonom und Marktexperte Richard Clarida dem Notenbankrat im Herbst 2018 als stellvertretender Chairman beigetreten. Damit änderte sich das Gleichgewicht im FOMC in eine stärker akkommodierende Richtung. Bis dahin war der einer eher lockeren Politik zuneigende Notenbankchef Jerome Powell durch einer strafferen Geldpolitik zuneigende Mitarbeiter sowie das dritte Mitglied in der Führungstroika der Fed, den Präsidenten der New Yorker Fed John Williams, gebremst worden, die angesichts des zunehmend angespannten Arbeitsmarktes einen allmählichen Anstieg der Inflation über den Zielwert erwarteten.
Das Hinzukommen Claridas erwies sich angesichts der stagnierenden Inflation und des sich verschlechternden Finanzumfeldes zweifellos als ausschlaggebend für den Beschluss der Fed, die Pausentaste zu drücken. Doch Clarida scheint die Fed noch auf subtilere Weise in Richtung einer neuerlich akkommodierenden Geldpolitik zu drängen. Zunächst einmal stützt seine Präsenz die von Powell vertretene Sicht, dass die Abflachung der Phillips-Kurve (die eine inverse Beziehung zwischen Inflation und Arbeitslosigkeit postuliert) womöglich eher struktureller als vorübergehender Art sein könnte. Einige Fed- Wissenschaftler sind anderer Ansicht; sie haben eine Arbeit veröffentlicht, in der sie argumentieren, dass die Unsicherheit über die Phillips-Kurve die Fed nicht von einer Normalisierung der US-Geldpolitik abhalten sollte. Doch unter dem Einfluss Claridas dürfte sich die Fed eher auf die tatsächlichen Inflationstrends konzentrieren als auf die offizielle Arbeitslosenquote und ihre Auswirkungen im Rahmen hergebrachter Modelle.
Und während viele Fed-Mitarbeiter der Ansicht zu sein scheinen, dass die potenzielle Wachstumsrate der US-Wirtschaft sehr niedrig ist (rund 1,75-2%), scheint Clarida, wie Powell, offen für die Vorstellung zu sein, dass Trumps Steuersenkungen und Deregulierungspolitik im Verbund mit der nächsten Welle technologischer Innovation ein etwas stärkeres nicht inflationäres Wachstum ermöglichen werden.
Und schließlich steht Clarida einer internen Strategieüberprüfung vor, die ermitteln soll, ob die Fed eine unter Zielwert liegende Inflation in Phasen der Rezession und der langsamen Erholung künftig durch Zulassen einer über Zielwert liegenden Inflation in Wachstumsphasen ausgleichen sollte. Und obwohl diese Überprüfung gerade erst begonnen hat, scheint sich die Fed bereits die Vorstellung zu eigen gemacht zu haben, dass die Inflation die Marke von 2% ruhig mal überschreiten kann, ohne dass man deshalb gleich die geldpolitischen Zügel anziehen muss.
In ihrer Gesamtheit legen diese Faktoren nahe, dass die Fed für den weiteren Jahresverlauf 2019 im Pausenmodus verbleiben könnte. Schließlich scheint selbst die jüngste bescheidene Beschleunigung des Lohnwachstums keine höhere Inflation hervorgebracht zu haben, was nahelegt, dass die Phillips-Kurve auf längere Zeit abgeflacht bleiben könnte. Und angesichts der neuen faktischen Politik der Fed, über den Verlauf des Geschäftszyklus hinweg eine Durchschnittsinflation anzustreben, wird sie einem bescheidenen zeitweisen Anstieg der Kerninflation über 2% nicht durch geldpolitische Maßnahmen begegnen.
Doch auch wenn Fed höchstwahrscheinlich für den größten Teil des Jahres 2019 nichts weiter unternehmen wird, lässt sich eine weitere Zinserhöhung gegen Jahresende oder in 2020 nicht ausschließen. Beim Abschwung in China scheint die Talsohle erreicht, und die Erholung dort könnte sich in den kommenden Monaten verstärken, speziell wenn die laufenden Verhandlungen zwischen China und den USA zur Deeskalation der Handelsspannungen führen. Genauso scheint eine Einigung zur Vermeidung eines wirtschaftlich katastrophalen "harten Brexit" nach wie vor denkbar, und es ist möglich, dass sich der Abschwung in der Eurozone – insbesondere in Deutschland – als vorübergehend erweist.
Zudem ist infolge der neuerlich lockeren Politik der Fed und anderer Notenbanken eine Entspannung des globalen Finanzumfeldes im Gange, und dies könnte zu einem stärkeren Wachstum in den USA führen. Viel wird davon abhängen, ob Trump davon absieht, einen separaten Handelskrieg gegen die europäische Autoindustrie anzuzetteln, der die Aktienmärkte erneut in Unruhe versetzen würde. Doch ohne neuerliche Konflikte über den US-Bundeshaushalt und die Schuldengrenze – von einem möglichen Amtsenthebungsverfahren gegen Trump mal ganz abgesehen – könnten den USA in den kommenden Monaten ernsthafte innenpolitische und politikfeldbezogene Erschütterungen erspart bleiben.
Falls das BIP in den USA in diesem Jahr robust bleibt, könnte ein gewisser Anstieg der Löhne und der Preisinflation folgen, und die Kerninflation könnte in der zweiten Jahreshälfte oder in 2020 sogar über den Zielwert steigen. Und während die Fed bereit scheint, eine über dem Zielwert liegende Inflation eine Zeitlang zu dulden, kann sie nicht zulassen, dass sich dies zum neuen Status quo entwickelt. Sollte dieses Szenario im weiteren Jahresverlauf oder im nächsten Jahr eintreten, könnte die Fed ihren Basiszinssatz um weitere 25 Basispunkte anheben, bevor sie eine längere Zinspause einlegt. So oder so dürfte die neue Normalität ein US-Leitzins in Nähe von oder gerade noch unter 3% sein.
Aus dem Englischen von Jan Doolan