Když zemědělci hladovějí
,
ŽENEVA – Jídlo je mocný vypravěč. Náš jídelníček prozrazuje, zda vaříme doma, nakupujeme u místních producentů, preferujeme levná jídla nebo vůbec přemýšlíme o tom, co jíme. Spotřebitelská stránka však představuje jen jednu z mnoha zápletek spojených s potravinami. I potraviny totiž mají své příběhy, přičemž žádný z nich není nechutnější než tento: u pracovníků v zemědělství – tedy u lidí, díky nimž máme každý den na stole večeři – existuje nejvyšší pravděpodobnost, že půjdou spát hladoví.
Do práce na farmách po celém světě dochází každý den přibližně 1,1 miliardy lidí – tedy třetina světové pracovní síly. A každý večer se mnozí z nich – poté, co museli snášet bezpočet porušování lidských práv – vracejí domů s tak málo penězi, že to nestačí ani na nasycení jejich rodiny.
Práce v zemědělství patří k několika málo profesím, v nichž se běžně ignorují státní předpisy právní ochrany. Minimální mzdové standardy, které schválila Mezinárodní organizace práce (ILO) a přijaly je mnohé průmyslové sektory po celém světě, se v zemědělském sektoru buď vůbec nevymáhají, nebo se nevztahují na neoficiální pracovníky. Protože však významnou část zemědělské pracovní síly tvoří migranti, stala se z této mezery propast.
Ve venkovských částech rozvojových zemí vydělává 80% zemědělců méně než 1,25 dolaru denně, což je stahuje do chudoby. Úkolová mzda navíc pracovníky nutí trávit dlouhé hodiny v extrémním počasí, aby splnili náročné normy.
A co je ze všeho nejhorší, lidé pracující na neetických farmách čelí značným rizikům. Podle ILO se práce na farmě vzhledem k nebezpečným strojům, dlouhé pracovní době a působení toxických pesticidů řadí k nejsmrtelnějším na světě; na nebezpečných farmách každoročně zemře více než 170 000 zemědělských pracovníků a míra jejich úmrtnosti je oproti kterémukoliv jinému oboru dvojnásobná.
Přesto se na práci v zemědělství ve většině zemí obvykle nevztahují předpisy o ochraně zdraví a bezpečnosti na pracovišti. Ani ve Spojených státech neexistuje žádný federální zákon, který by nařizoval, aby zaměstnavatelé umožňovali zemědělcům přestávky na pití a pobyt ve stínu, přestože úpal a úžeh v USA stále představují hlavní příčinu úmrtí na farmách.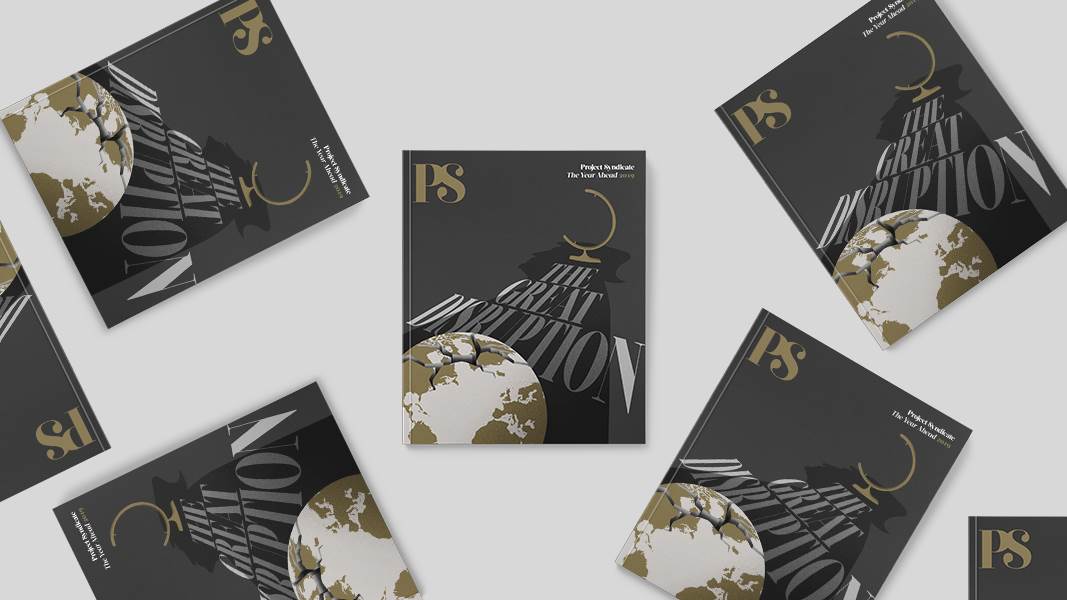 The Year Ahead 2019
Featuring commentaries by Joseph Stiglitz, Sri Mulyani Indrawati, Angus Deaton, Célestin Monga, Jean-Claude Juncker, and other leading thinkers. Now available for pre-order.
Nedávná smrt Fabiána Tomasiho, argentinského zemědělce a kritika agrochemického průmyslu ve své zemi, byla připomínkou rizik spojených s průmyslovým zemědělstvím. Firmy jako Monsanto sice tvrdí, že pesticidy jsou nezbytné pro zajištění potravinové bezpečnosti, avšak důsledky působení chemických látek na pracovníky, jako byl Tomasi – jehož tělo zůstalo po letech nechráněné manipulace s chemikáliemi zkroucené a znetvořené –, odhalují cenu za jejich používání. Dokonce i v rozvinutých zemích prodělá každý pětitisící pracovník v zemědělství akutní otravu pesticidy a bezpočet dalších zaměstnanců je dennodenně vystaveno účinkům jedovatých látek.
Bohužel je jen málo zemědělských pracovníků v situaci, kdy by se mohli brát za svá práva. Sezonní a venkovští pracovníci nemají přístup ke kolektivnímu vyjednávání a migranti bez dokladů se vyhýbají odborům ze strachu, že na ně zaměstnavatelé na oplátku zavolají imigrační úředníky. Základní benefity, jako jsou sociální pojištění, zdravotní péče nebo zaměstnanecké odměny, zde navíc prakticky neexistují. Protože se velká část pracovních předpisů na zemědělství nevztahuje, může si tento sektor dovolit upřednostnit úspory nákladů a maximalizaci zisku před ohledem na zaměstnance.
Je načase, abychom přestali pasivně strkat vidličku do jídla na talíři a využili svou kupní sílu k tomu, abychom odolali nutkání platit za potraviny vždy nejnižší cenu. Přivést lidi k zodpovědnosti za špatné zacházení se zemědělci bude náročné, ale ne nemožné. Začít můžeme tím, že vyzveme vlády, aby ochraně zemědělských pracovníků věnovaly více času než zkoumání jejich imigračního statusu.
Aby to bylo možné, potřebujeme samozřejmě více informací o tom, odkud se naše potraviny berou. Dnes se obvykle spoléháme na informační štítky a certifikáty. Příběh, který tyto dokumenty popisují, je ovšem rozdrobený, neúplný a někdy i zavádějící. Musíme podniknout další kroky, abychom se dozvěděli celou pravdu. To znamená nespokojit se s dobrovolnými štítky, které prohlašují, že daná potravina byla vyrobena slušným a humánním způsobem, a požadovat povinné označování, které odhalí jakékoliv porušení těchto norem.
Na světě žije přibližně 821 milionů podvyživených osob – a toto číslo nadále roste. Je to tragédie; žádnému člověku nikde na světě by se neměla upírat jeho práva včetně práva na potraviny; mnozí pracovníci na farmách a v potravinářských řetězcích však dnes a denně zakoušejí právě to.
Boj za jejich práva byl vždy obtížný, ale povedeme-li ho dál, pak příběh globálního potravinářského systému může ztratit leccos ze své hořkosti.
O práci zvláštní zpravodajky se můžete dozvědět více na Hilalelver.org, kde získáte také přístup k její oficiální zprávě o pracovnících v zemědělství a právu na potraviny.
Z angličtiny přeložil Jiří Kobělka.